Chanel brought Egypt to Seoul: Top 17 Outfits from Metiers d'art Show 2018/19
Category: Fashion, Style & Trends
Practices: Sewing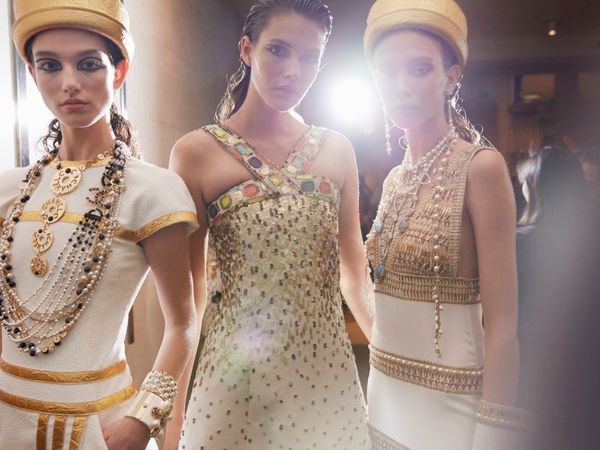 This year, Chanel fashion house once again pleased the fashion world with its show-journey Métiers d'art in Seoul, the show is devoted to Ancient Egypt and noisy New York. Karl Lagerfeld once again joined the best studios: Lesage (handmade lace), Massaro (the best shoes), Lemarie (professionals working with feathers), Goossens (costume jewellery) and Maison Michel (hats) to show the mixture of new and old from a new angle. Chanel Métiers d'art 2018/19 presents images of pyramids, scarab beetles, kalasiris (national women's clothing in Egypt) and ushabti (headdress of the Pharaoh).
At first glance, the collection may seem to be too far from reality, but I would like to present those outfits that you can add to your wardrobe for different occasions.
Classic suit
To brighten everyday life up, but not to break office dress code rules, you may have a look at the following options:
Everyday look
You never know how a week day can end. You may suddenly decide to go to a restaurant or meet friends! Therefore, the following outfits can be selected for cases when you need to rush from one place to another:
Outerwear
Although summer is in full swing, it is better to think about autumn wardrobe now.
Evening gown
This summer, for sure, you are invited to a wedding, anniversary or jubilee. Chanel is ready to offer a lot of ideas of an evening look to offer:
To consider the magnificent feather embroidery, lace and pattern on the fabric, I also offer to watch a video of an exciting creative process:
If you like the article, put likes and add it to your favourites. What outfits from the collection inspired you to update your wardrobe?
Thank you for your attention!