Tiny Forest World: Incredibly Realistic Moss Universes in Embroidery by Lyubov Nikitina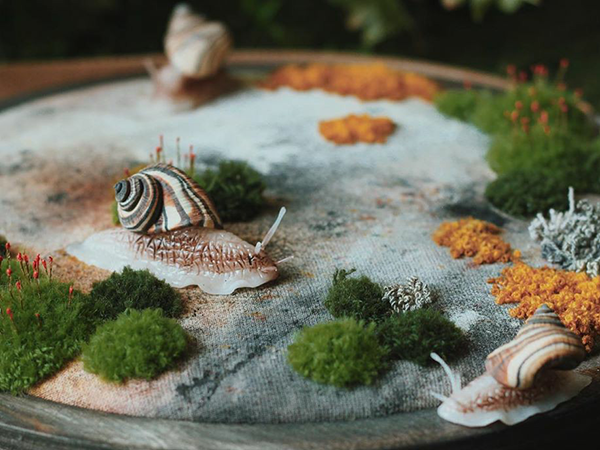 Lyubov Nikitina is an amazingly versatile artist. She paints pictures, draws illustrations, creates sculptures and is engaged in various types of art. Each of her work is a whole story, it is the most accurately conveyed thought and the highest quality performance that Lyubov achieves by experimenting with different techniques and inventing her own ones.
Lyubov tells that her favorite moment is when you get an idea. This is an incredible adrenaline rush! But the most difficult thing for her is to deal with pricing and logistics. However, the situation is familiar to many of us, isn`t it? :)
The artist describes her feelings interestingly when somebody buys her work: "As if someone lets you into his/her house and allows to communicate with his/her cat, and the cat responds to your feelings in return."
I got acquainted with the work by this amazing artisan thanks to her "moss" embroidery. She creates realistic forest parts and inhabits them with small creatures — bugs and bees. This embroidery asks for unhurried contemplation, when I look at these works, I am filled with a sense of peace and tranquility. Lyubov loves to fill her work with small miracles that not everyone will notice. For example, with these dewdrops. On the glades live snails from polymer clay: Сreating one such textile bee takes about four hours. It is made in full size and meets all the proportions! Felt stone gardens: More ladybirds, more ladybirds! Here is an unusual frame for the composition: Peace and Om symbols calm the audience even more: Here is an even more miniature version of the forest universes — moss brooches: Here is the artist: Did you manage to slow down a bit while watching this forest embroidery? :)