Unusual Sculptures from Electronic Parts
As you know, handmade art is not limited by traditional techniques and types, it develops and uses modern materials, new techniques and trends.
I want to talk about the direction that combines my favorite trends: upcycling (creative transformation of waste into art objects, household products, accessories, clothing) and the use of unusual technical materials.
So, here you can see mini-sculptures of radio components, most often these are humans or animals of resistors, transistors, diodes, LEDs and other interior and household applications to them.
Some radio amateurs make it for entertainment, but there are also more artistic projects, where the colors, poses, compositional plots and even whole stories are thought out.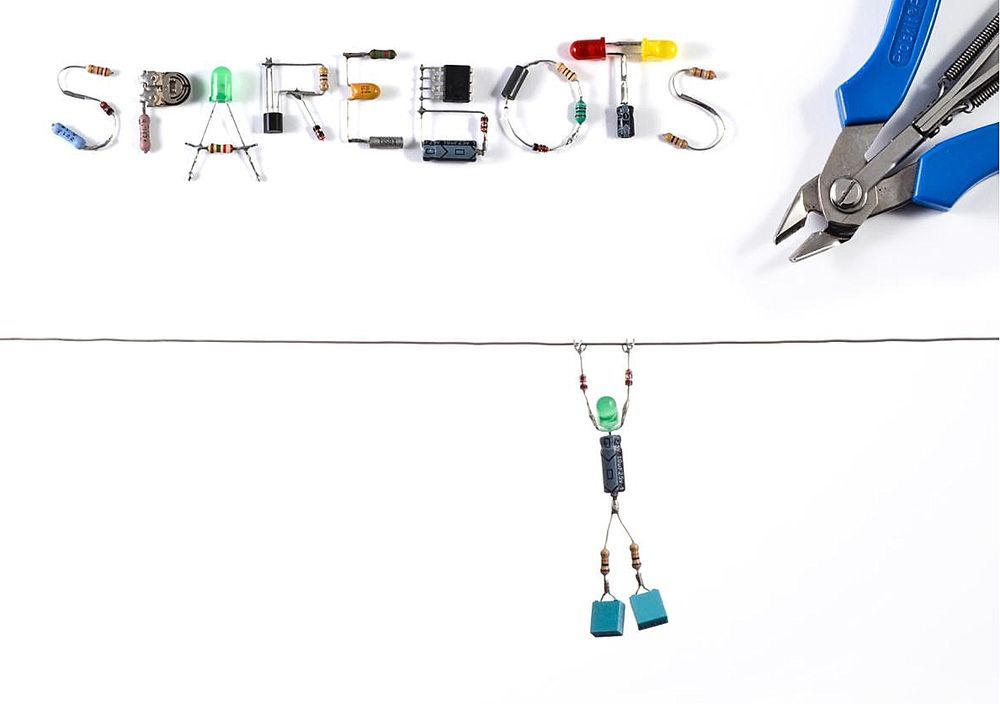 On the Internet, the project by Lennie and Meryl Lenfestis is popular, they created a series of such characters, which they called Sparebots, and there are a lot of photos with them.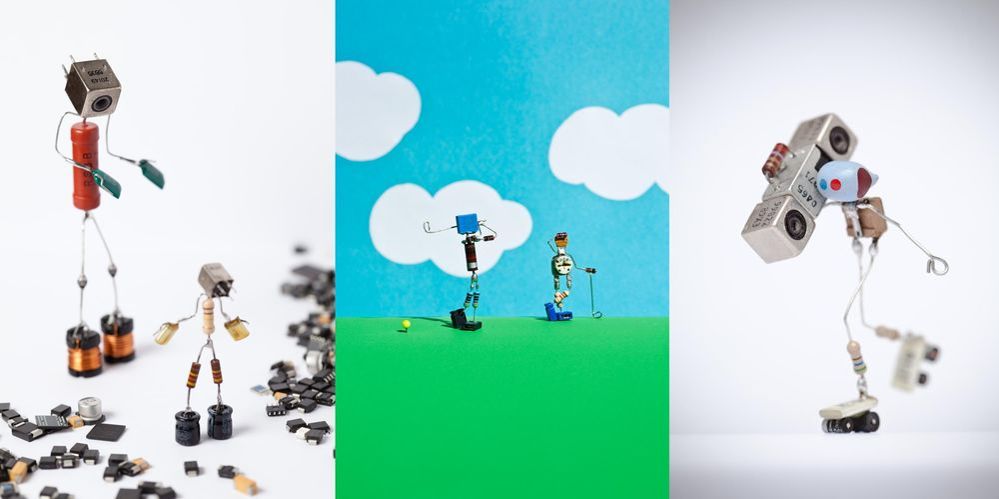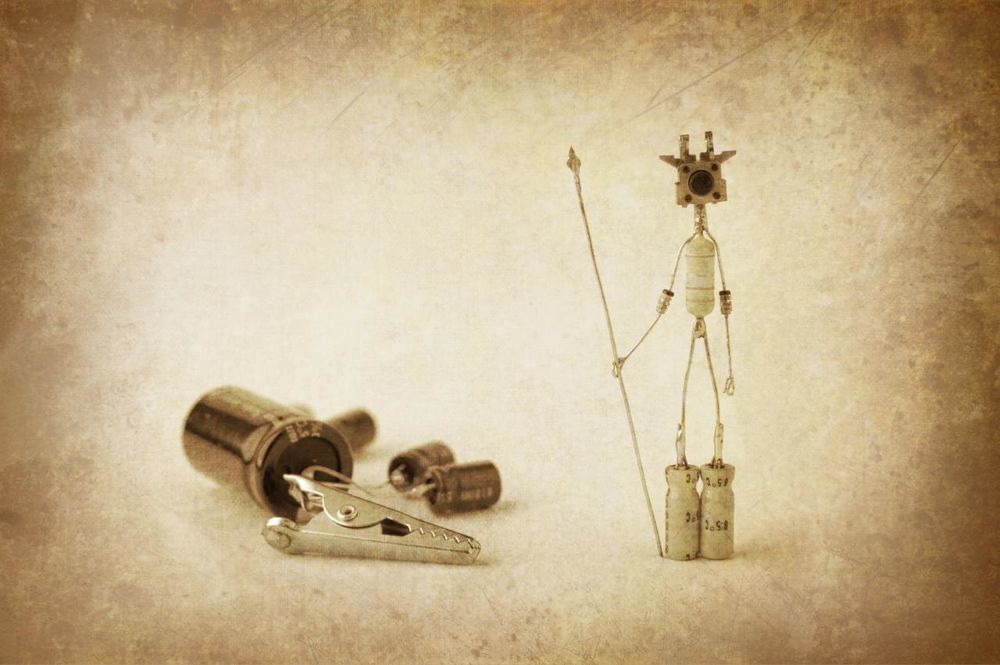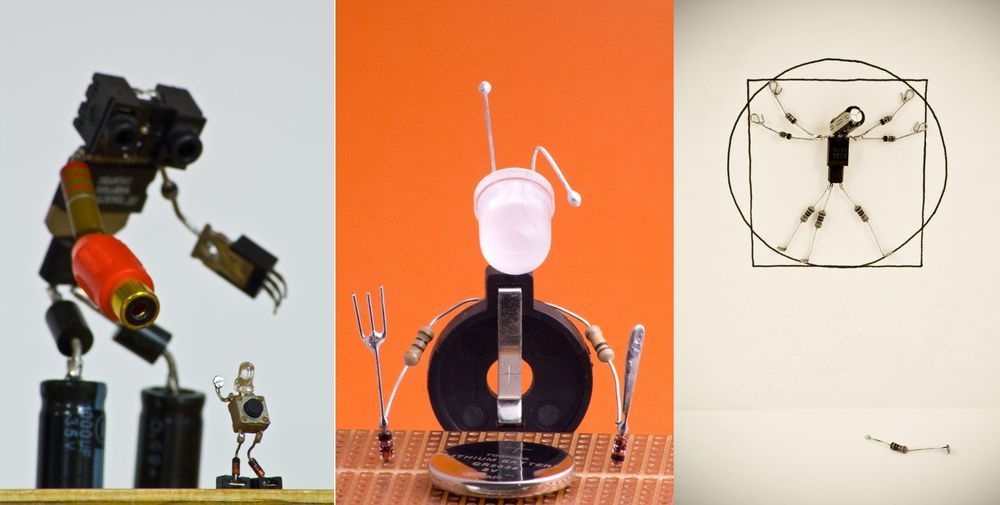 In our country, this topic is also interesting, mainly due to the Soviet past and many bright details remaining in many garages, so it inspires people for creativity.
For example, these Elps were created in the DIGITALINA laboratory by me and my Dad specifically for the exhibition "What do Diodes Dream about?" in the Moscow Museum of Soviet slot machines, where employees have created a whole city of El-Plat for them: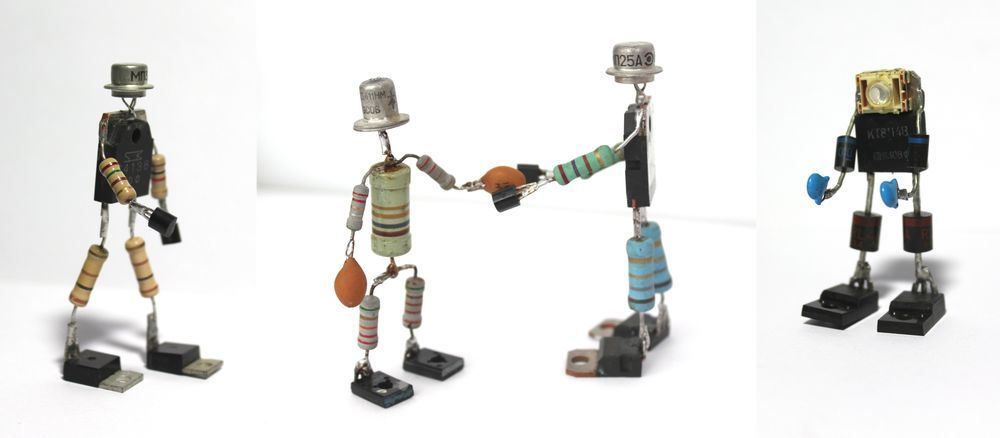 Here are some locations of the city. Art gallery and library: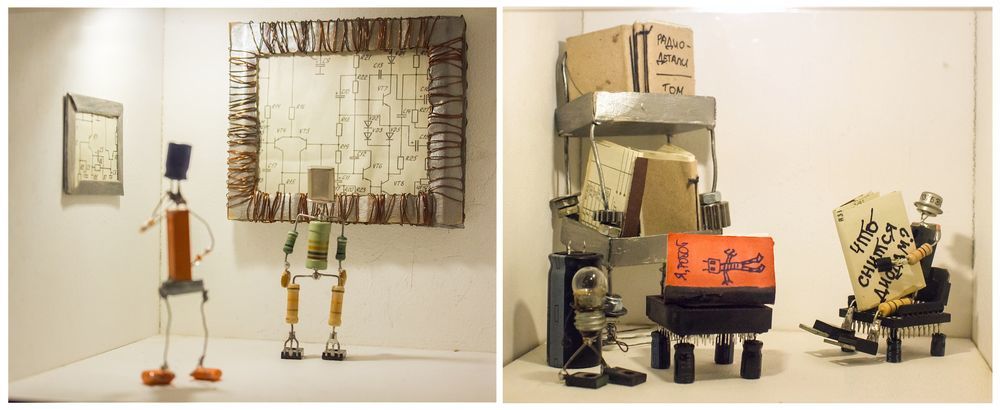 Scene from the park. Elp walks with an electric dog :)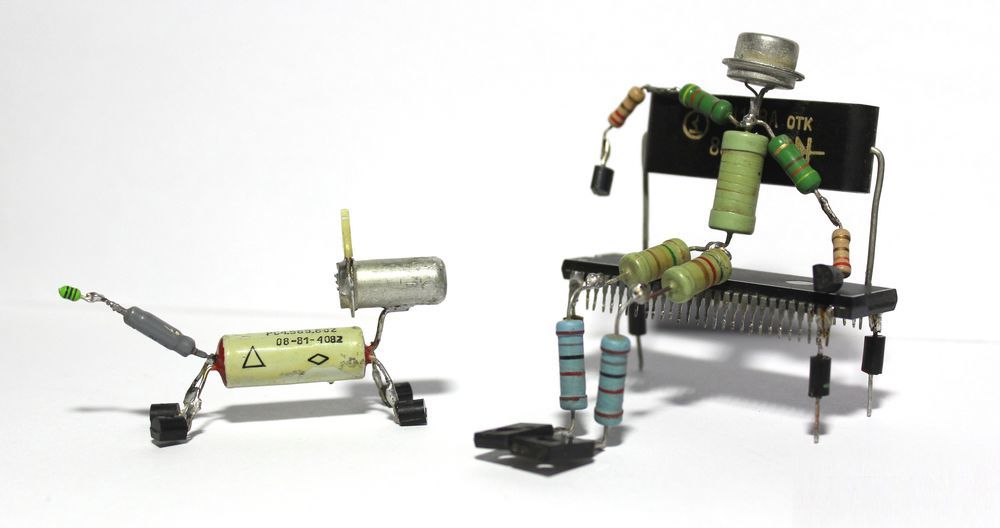 Bar: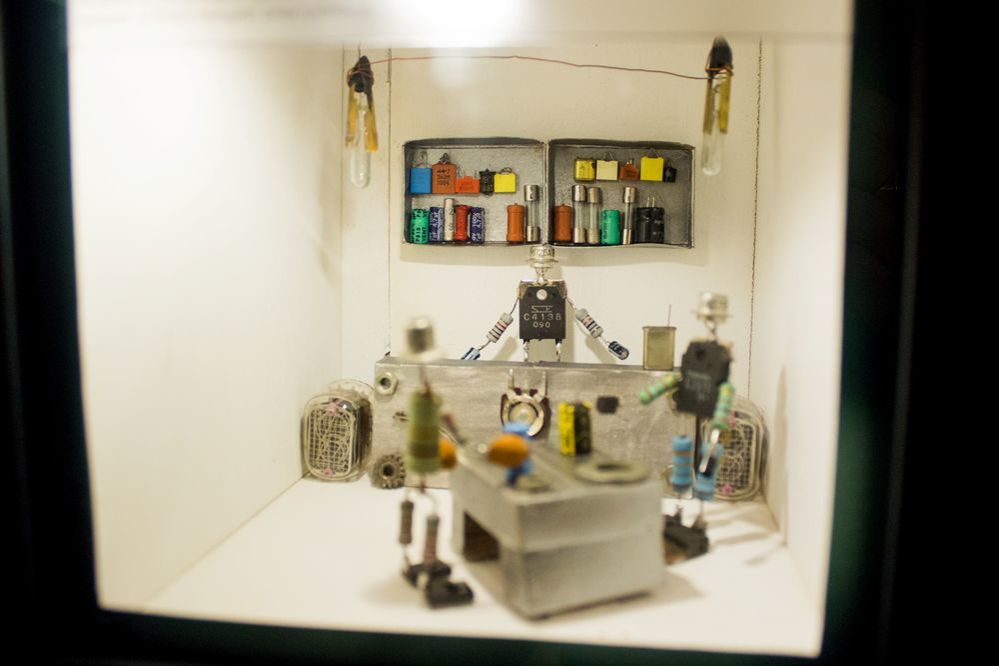 It looks like the entire exhibition, "What do Diodes Dream about?", where every window and even a small eye lead to different locations in the city (park, school, library, bar, art gallery and so on):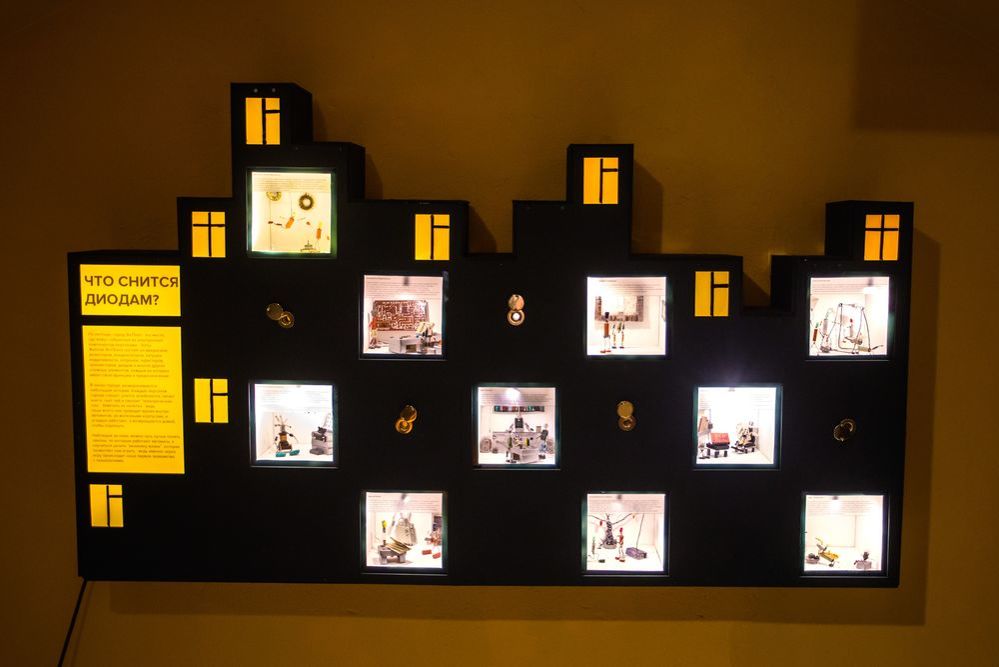 This is the most miniature inhabitants of El-Plat:
Some locations are very small and difficult to see through the peephole, but if you try, you can: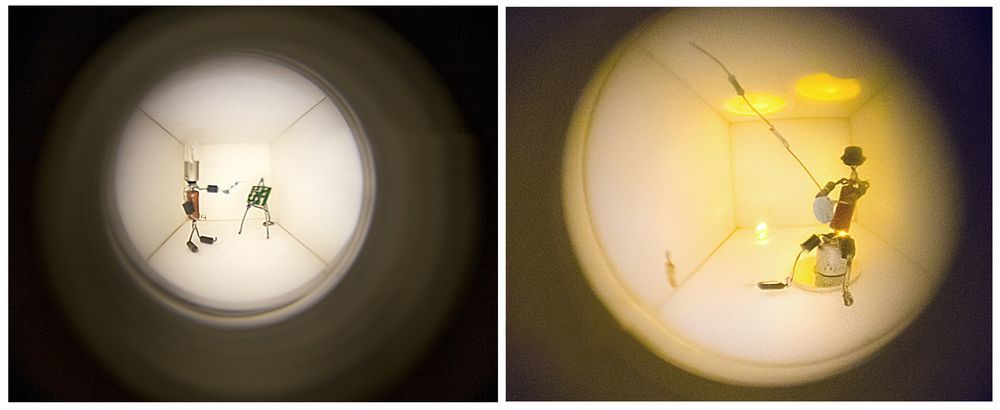 Such projects do not only develop imagination, but also have an educational effect, introducing kids technology and its history through game and fantasy.