How to Make False Compartment for Drinks in Garden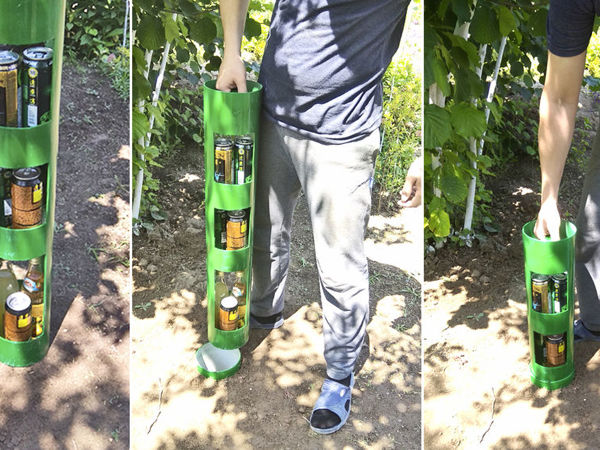 Watch how to make a false compartment for drinks from plastic pipes for your garden. Plastic pipes are great materials for homemade things. The compartment is made in the ground, so you have to dig a little.
You will need:
• plastic pipe with 160 mm diameter;
• marker, tape, ruler;
• sandpaper, knife;
• angle grinder, drill;
• dense foam;
• silicone sealant;
• solvent;
• spray paint;
• superglue, baking soda.
From this video you will learn what can be done from pipes in your garden area.
DIYs & Tutorials on the topic