Making Wooden Tray with your own Hands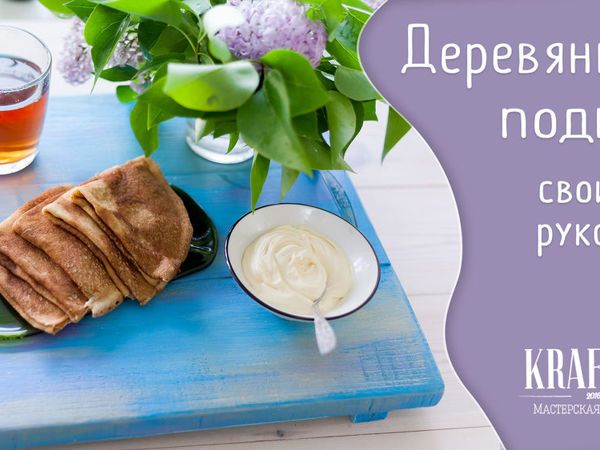 Today you will observe how I am making this tray from scratch. I really liked working with wood, sawing, polishing, painting. In summer you can make it safely on the street.
What did I do it for? Well, first of all, any morning will be brighter if you treat your beloved one to breakfast from such a tray. Secondly, it can be used as a photo background. Thirdly, it is my favorite home decor.
You will need:
wooden bars 45*12*2,5 cm — 3 pieces;
furrings 35*2,5*1,5 cm — 2 pieces;
door handles — 2 pieces;
screws;
acrylic paint;
primer for wood;
mat lacquer for wood;
gypsum;
brushes;
water;
dye for paints;
sandpaper;
screwdriver or drill, grinder.
The first thing to do is to find dry wood, saw it to size, and sand it. The dimensions of your tray can be quite different.
It turned out very bright and unique tray. Let your morning be always good.
DIYs & Tutorials on the topic