Making Unusual Piece of Furniture from Old Wooden Door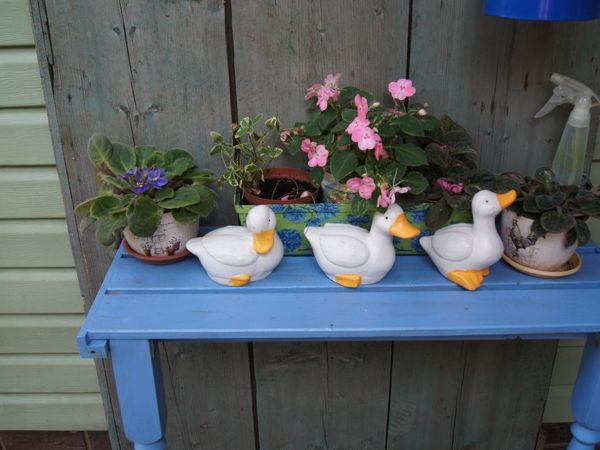 What can be made from an old door? There are many ideas! The main thing is to have the right mood and a little free time.
So, let's start.
I have an old door from the old country house. Boards are safe and sound with traces of old paint. The paint does not spoil the look, so we decided not to repaint the door. The main idea is a street table.
To make it we will need: balusters which can be bought in any DIY shop, scraps of boards for shelves and fixture. Since the table will be used on the street, and the street is an aggressive environment for wood, the important point is the protection of wood from moisture.
For basic toning I selected acrylic paint. But to protect the wood, you need a good moisture-resistant varnish. The main thing is not to violate the instructions and withstand the drying time. Although the package says that you need 2 hours, and apply the second layer after 12 hours, it is better to dry longer as the manufacturer apparently considers the time in a special drying chamber, not everybody has it. Remember that the humidity in the room adds drying time. After toning the items look like this: To create a decorative element — a suspension for the lamp, we need an ordinary hook with cutting. Like this: Tone it with acrylic spray. It turns out like this: Screw the hook into the door and get a great suspension for a lantern! Without complex joinery operations assemble balusters and base on regular angular metal hinges. It's simple.
We get such an unusual street object and garden interior! In conclusion, I will not get tired to repeat that old things deserve the right for the second life. They may be used not for their purpose, but they will delight you with their updated look for many years to come!
I hope that my modest tutorial will inspire readers to fine alterations of old dirty things from the far corners of the closet!
DIYs & Tutorials on the topic