Making Decorative Balls of Cement, Sand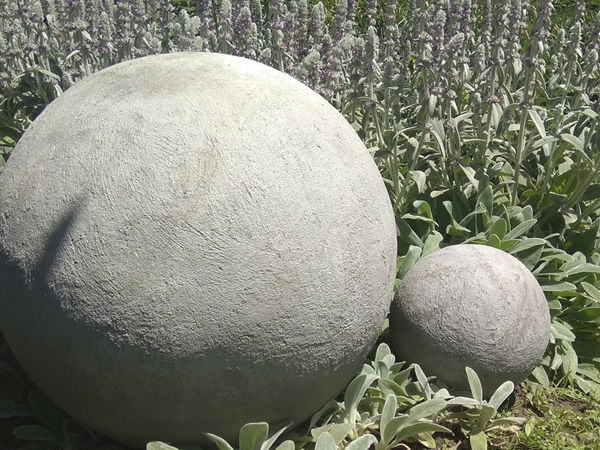 How to make decorative balls of cement and sand. This is a great craft for your garden. Balls are wonderful decoratinos for any garden area. Cement and sand are good materials for creativity.
You will need:
• cement, sand;
• construction putty (optional);
• rubber balls;
• cotton fabric.
The solution was diluted as follows: 2 parts of sand, 1 part of cement and about 1 part of gypsum / construction putty. Putty makes the solution elastic, it is more pleasant to work with.
You may use not only cotton fabric, take any which absorbs water.
This tutorial for the garden can be made in a few hours, the only thing that takes a lot of time is drying the product between the layers.
DIYs & Tutorials on the topic