12 Easy-to-Repeat Ideas for Unforgettable Summer Photo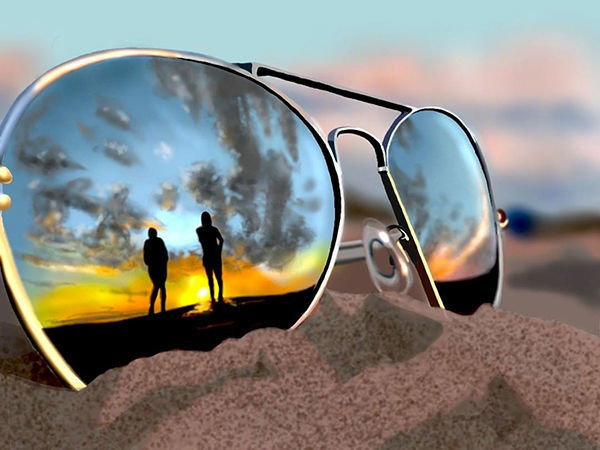 Summer, oh, summer! You want to remember and capture every moment of the long-awaited vacation, and just sunny days so much. These spectacular summer twilight and sunsets, when it seems that the moment is unique and such a beautiful view will never be seen again! But often, looking through the taken pictures, you can find hundreds of identical poses, portraits with a perfect reversal of the "working side" of the face and not picturesque landscapes without composition. What should you do if you want to take pictures and do not want to repeat yourself every time?
Puzzled by this question, I decided to search for inspiration on the Internet. I want to share my findings with you: these ideas are feasible without any incredible devices and stoic patience of the photographer. Enjoy watching and get inspired!
1. Nice beach photo in a couple of minutes
If you are lucky enough to go to the sea or ocean, you can not do without a photo on the beach. So why not turn into a mermaid? Even without the magic of Photoshop! 2. Mirrored glasses — the key to an unusual shot
Use the things at hand, such as sunglasses. If your accessory has a mirror coating, you are sure to make cool photos. 3. Pocket mirrors and mirrors are also used
Mirrors are real guides to other, parallel worlds. Show unreal landscapes, yourself from another dimension or effectively demonstrate your work in summer entourage — the main thing is not to overdo with the number of sunbeams :) 4. Playing with shadow
On a sunny day it is difficult to take pictures — too sharp shadows and blazing light. Make them your friends: take a portrait in the shade of a straw hat, carved tropical leaves or a piece of fabric with lace. 5. Asphalt is like an artist's canvas and a bright photo background
We return to childhood — it can and should be done with your children and grandchildren. Take colored crayons and draw something bright, and then take a picture on the background of their creations. 6. Romantic photo shoot on the beach
Beautiful portrait of lovers or couples — straight away in a frame :) 7. Give girls flowers...
...So they can then make great pictures in the future, of course! 8. The magic of soap bubbles
Another option to plunge into childhood and have fun. Your photos will definitely turn out magical — after all, you get positive emotions just from the process. 9. Drawings on sand that a wave won`t wash away
The beach itself will be a canvas for your experiments. Draw on sand, put pictures of pebbles, add the surrounding objects to the photo — no limits for imagination! 10. "Sun in hand"
This classic interpretation is no surprise, but it does not mean that you should forget about the photomanipulations with the heavenly body. To approach the issue with humor or seriously — it's up to you :) 11. Prospects of group and family photos
Spending time with friends or family is great! Do not let them sit outside the camera, there is space for everyone in the photo. For your imagination too: 12. Use your secret weapon
Be sincere and smile! After all, there is nothing more beautiful than a photo of happy moments, illuminated by your happy smiles :) Press "like", add the article to your favorites and share your favorite summer photos in the comments!