Tiny Paper Miracles by yulinelaine: 25 Origami Figures in Magic Bottles
Category: Ideas & Inspiration
Practices: Papercraft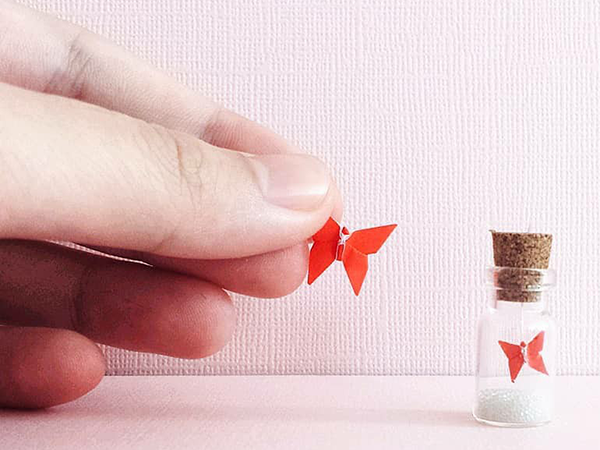 Elaine is a craftswoman from Australia who works with paper. Elaine is a real wizardess: she does not only create tiny figures, but also she mysteriously puts them in glass bottles, though the figures are often wider than the neck. It's always a little miracle, isn't it? Often the artist works in origami classical style, but sometimes she uses mixed techniques. It seems impossible to repeat these recognizable silhouettes in such a small scale, but Elaine succeeds, and wonderful bottles are inhabited by jolly residents and beautiful paper flowers.
She also makes volume paper stars — probably you also made them? They look great in the interior, and they say, they help your wishes come true. Such a miniature performance I met for the first time! When you look at the work of Elaine you want to learn how to make something other than a boat from paper :)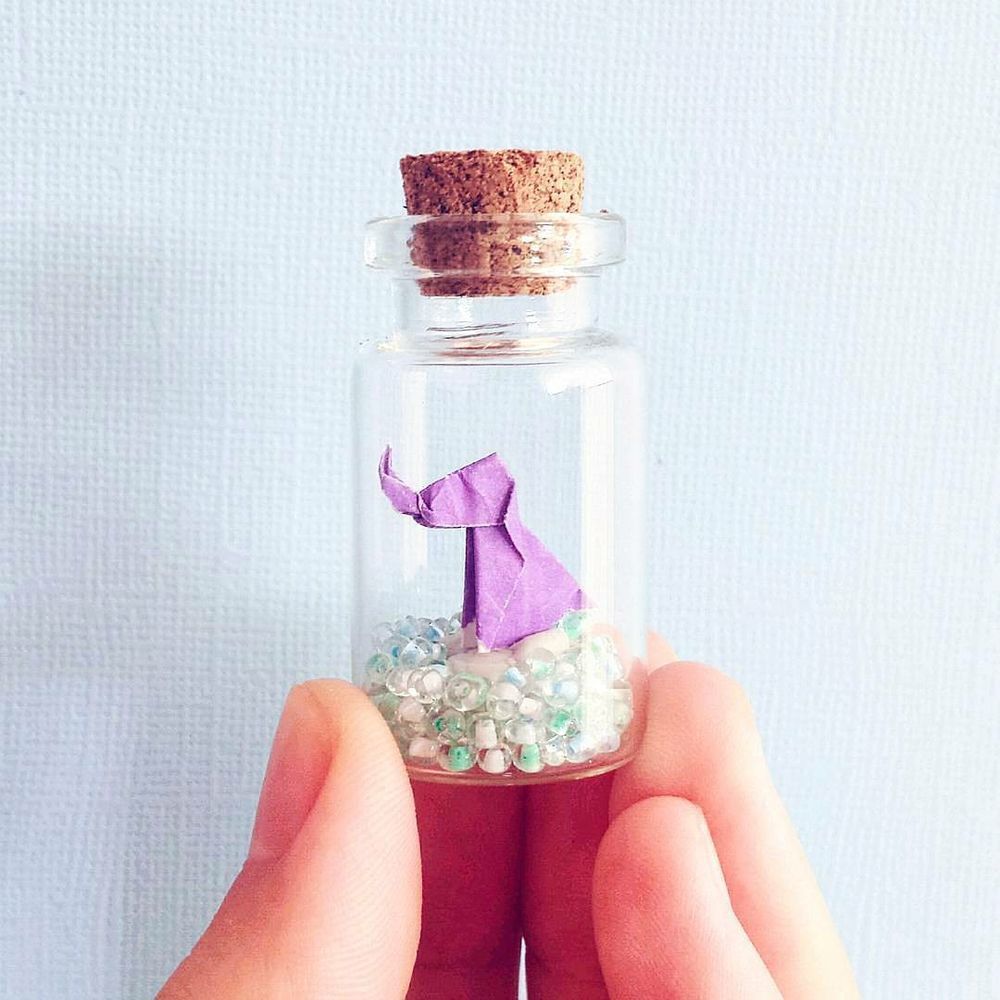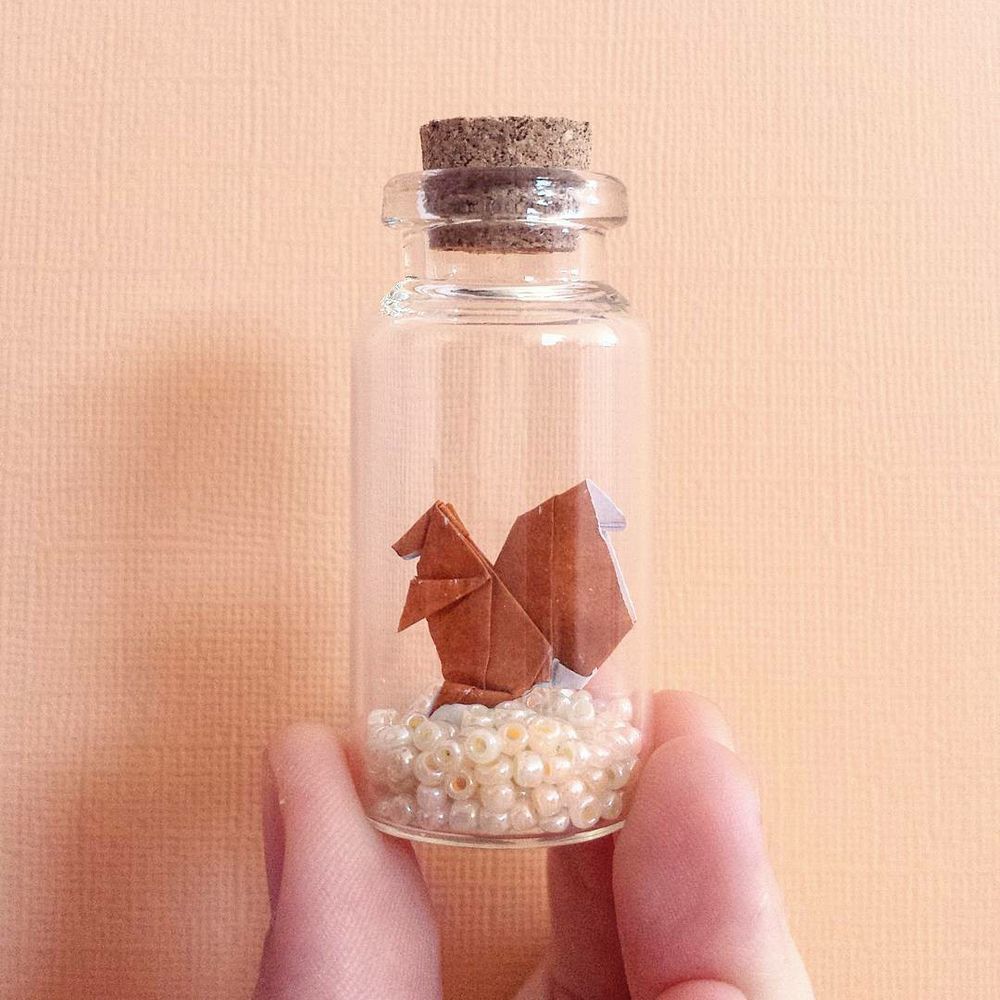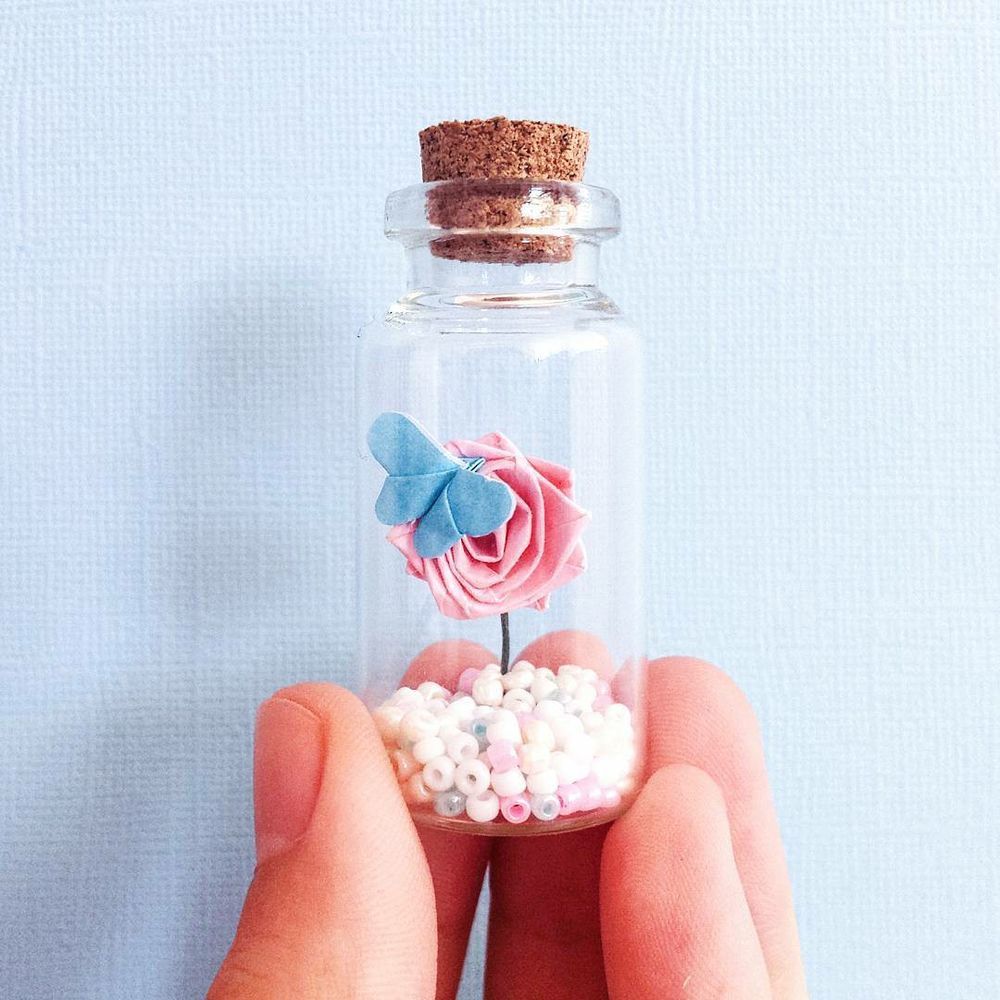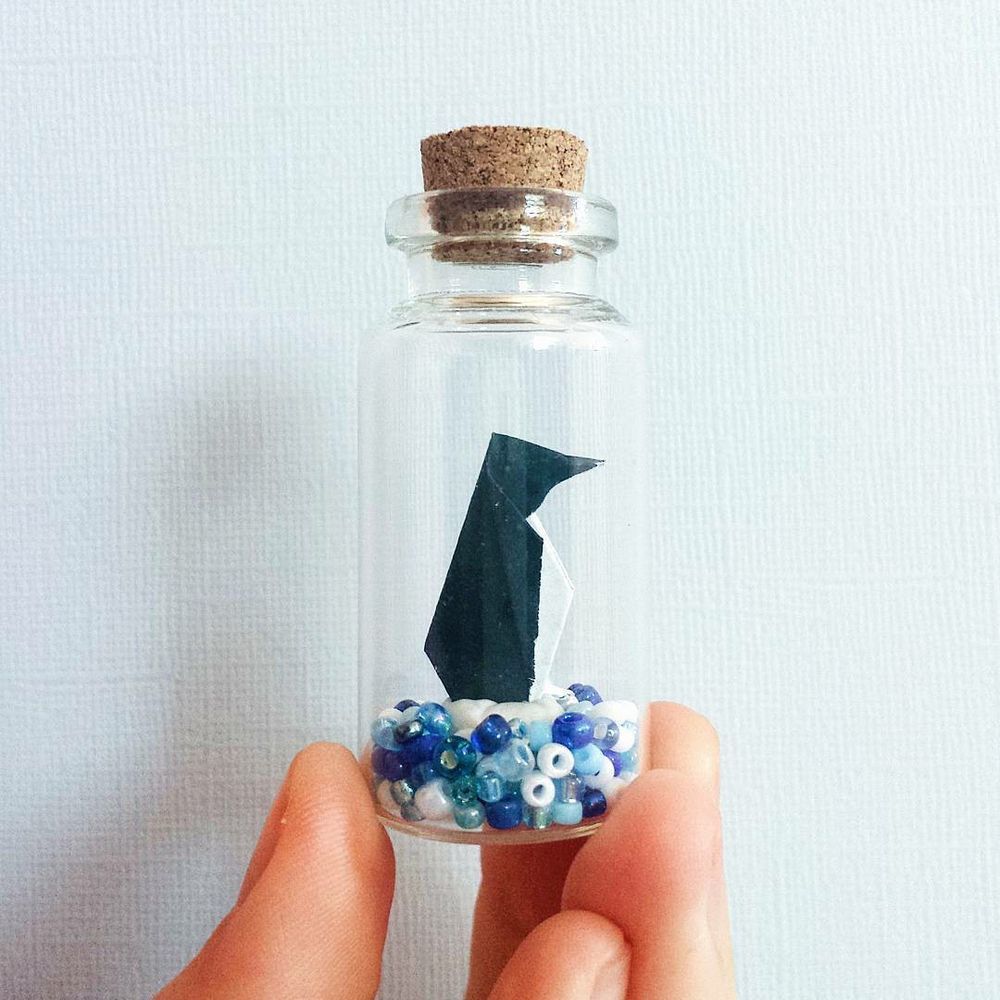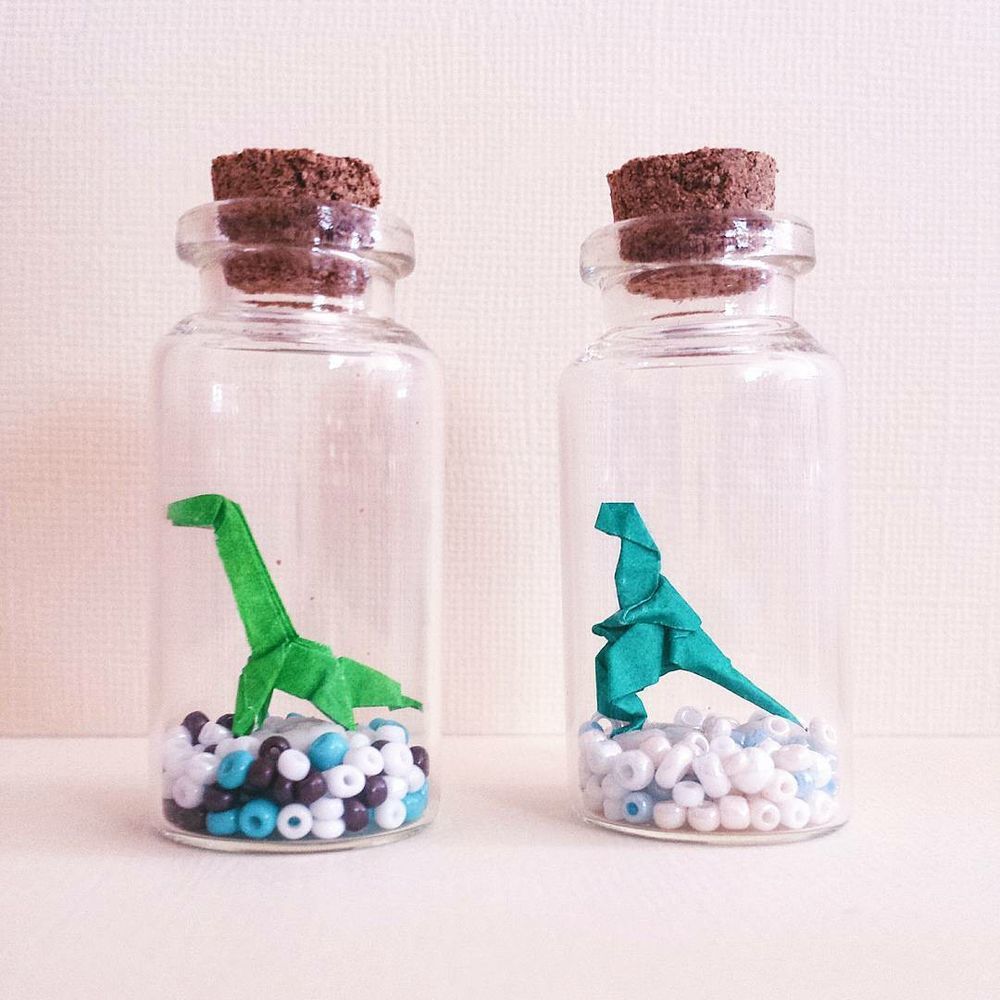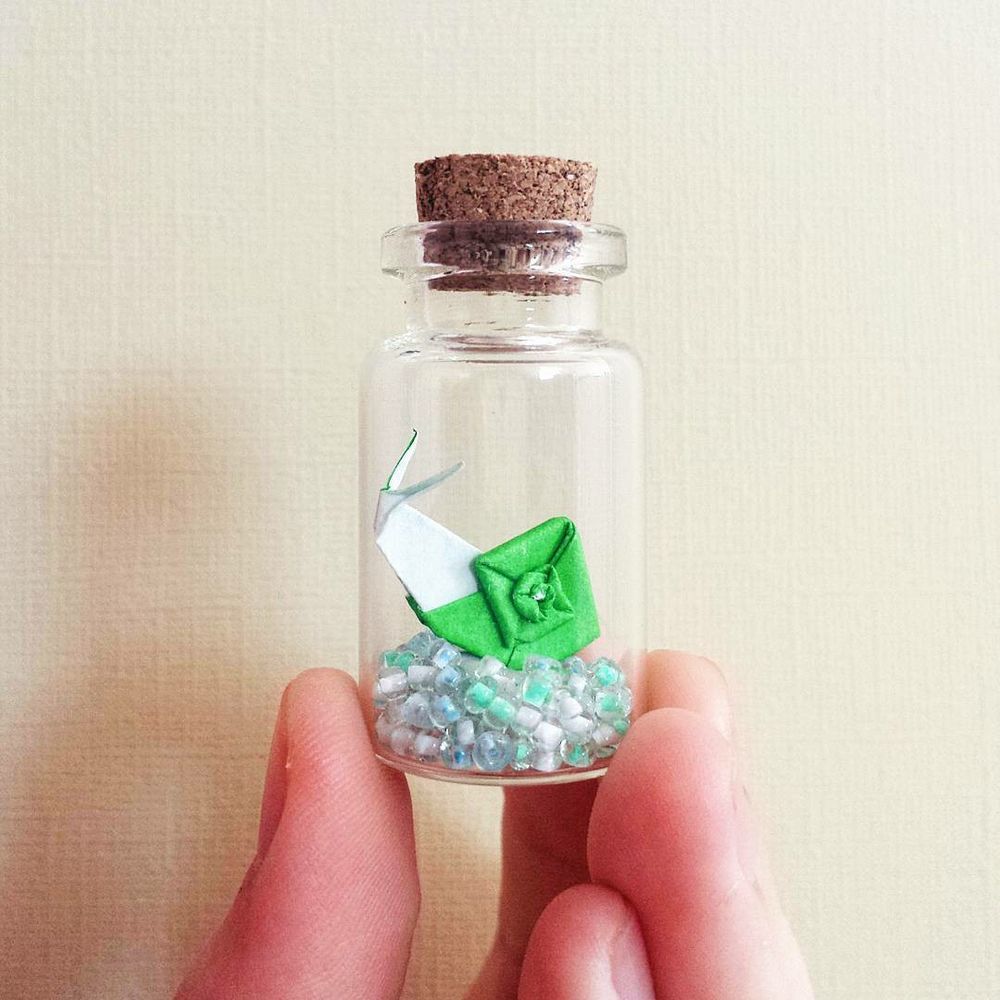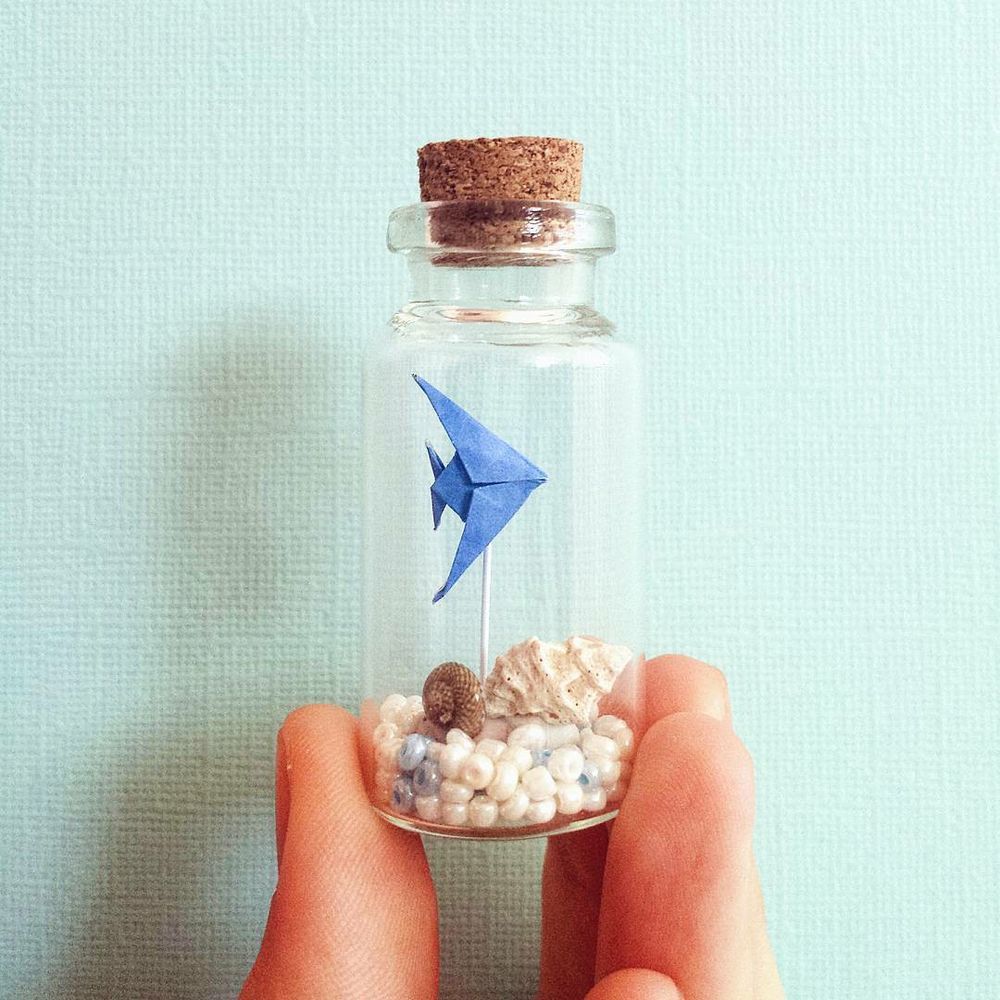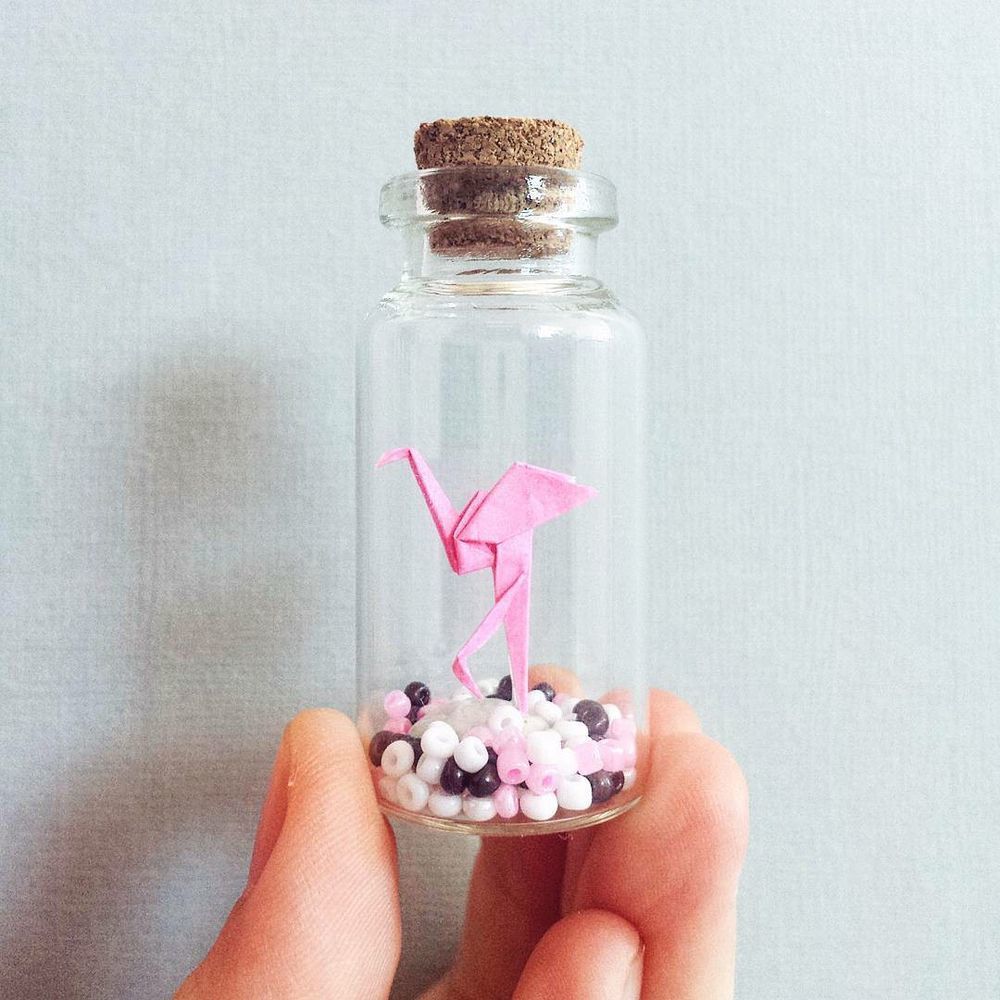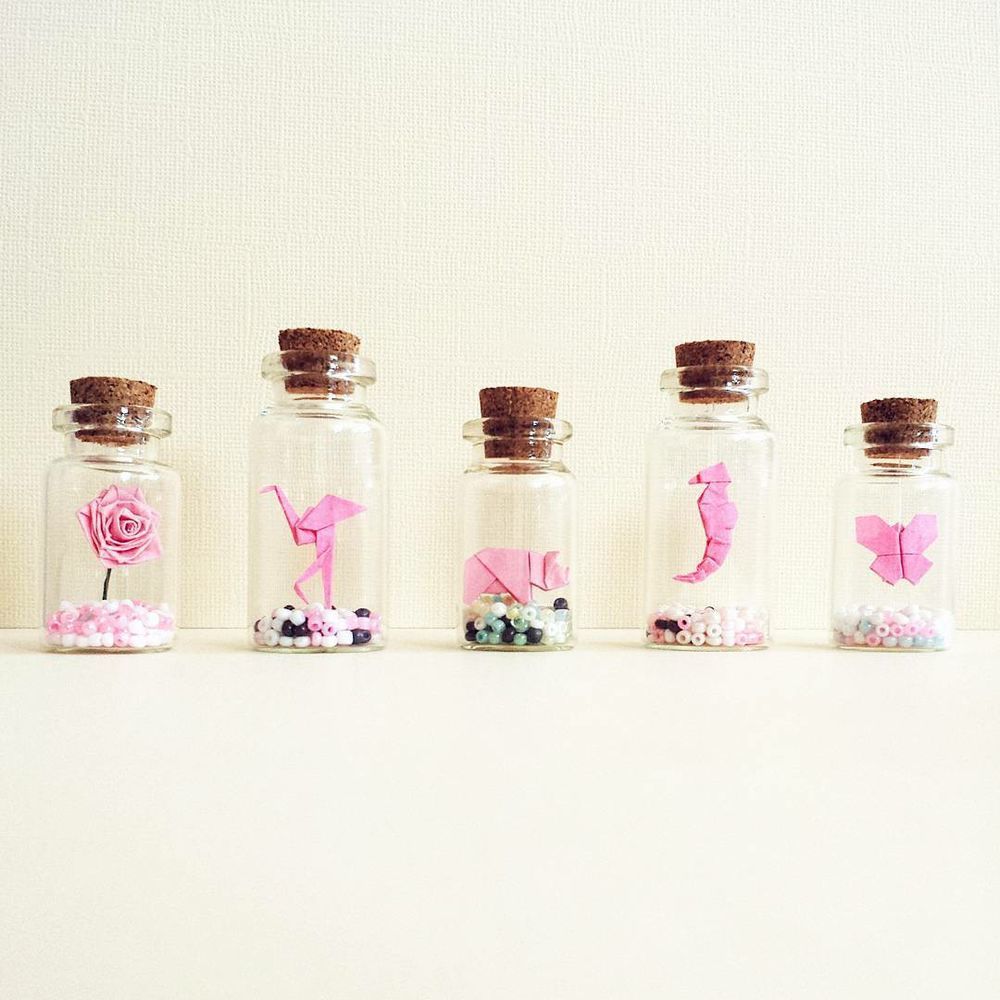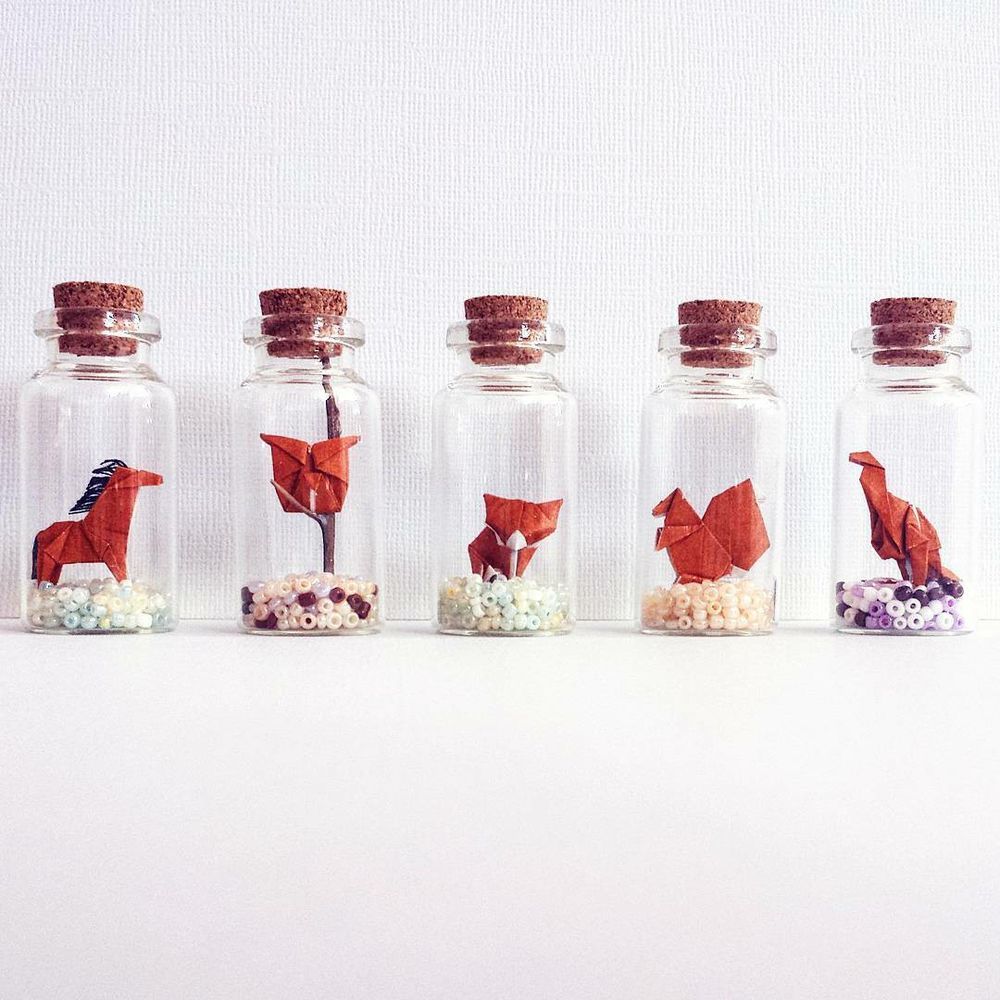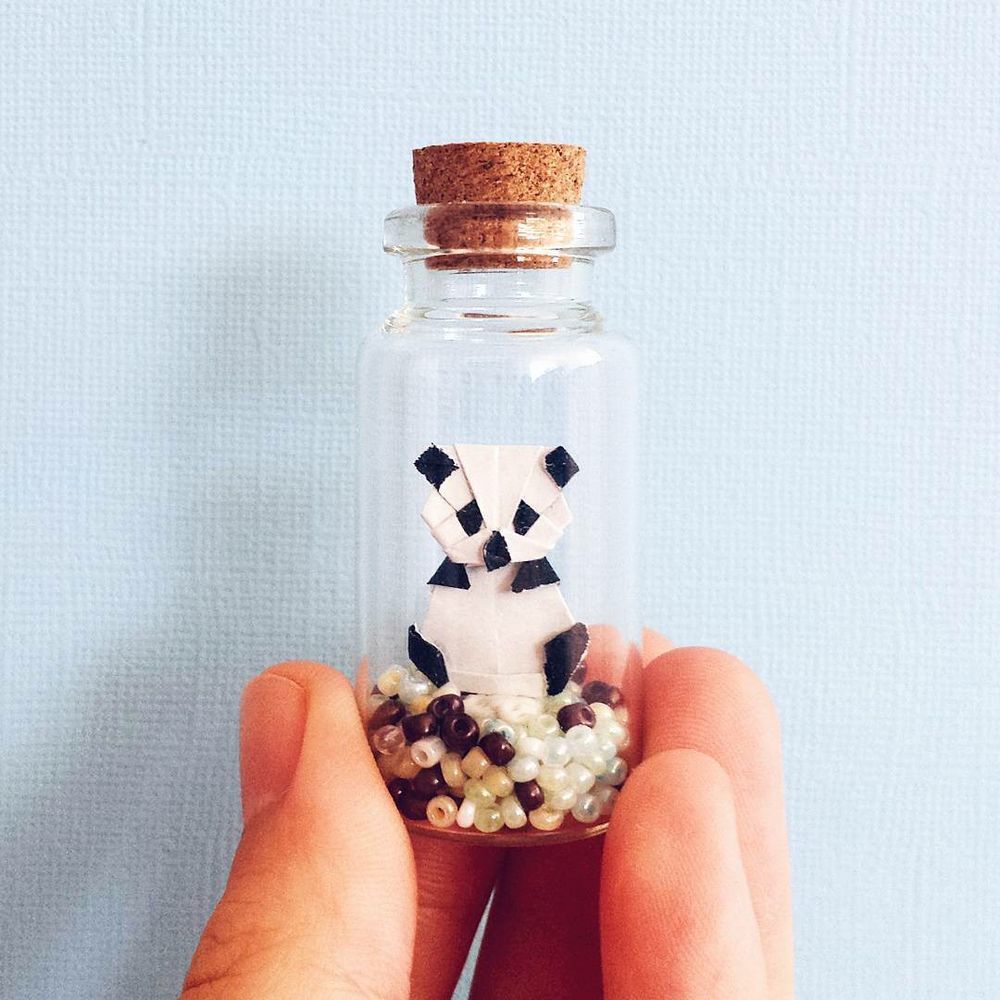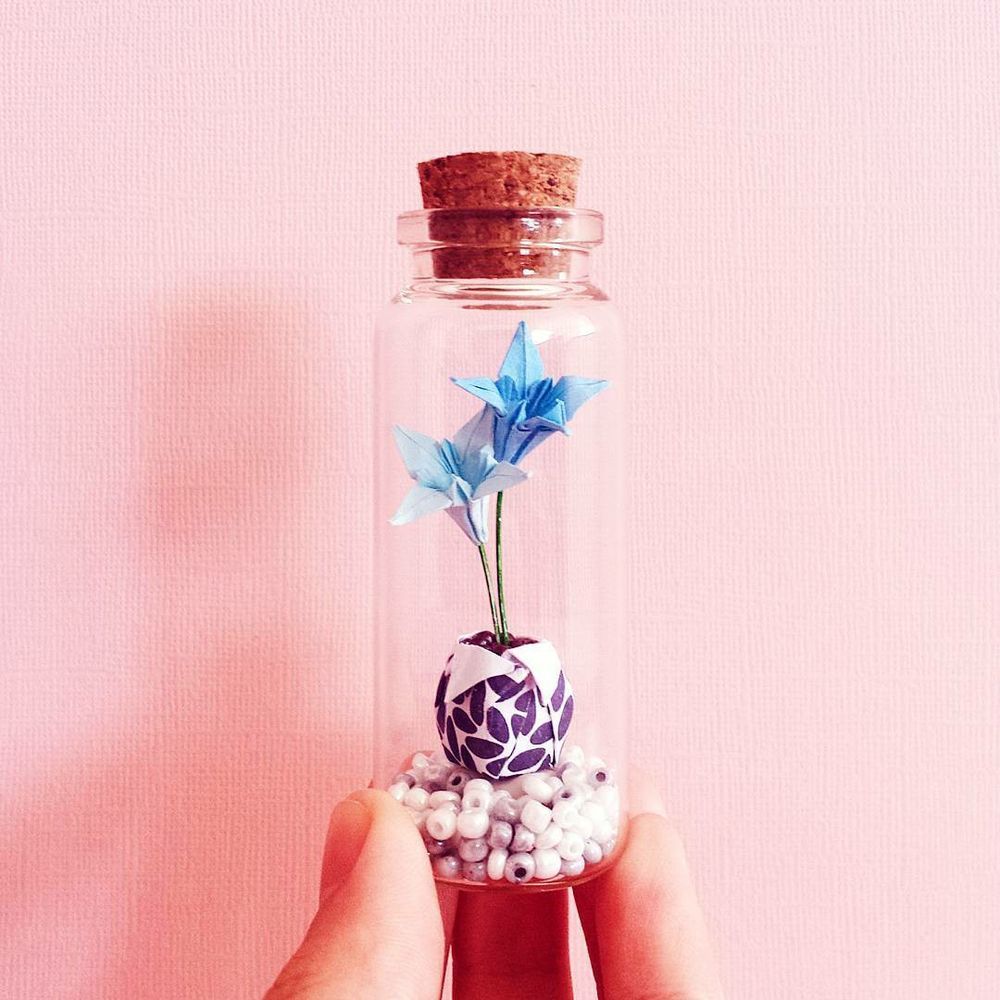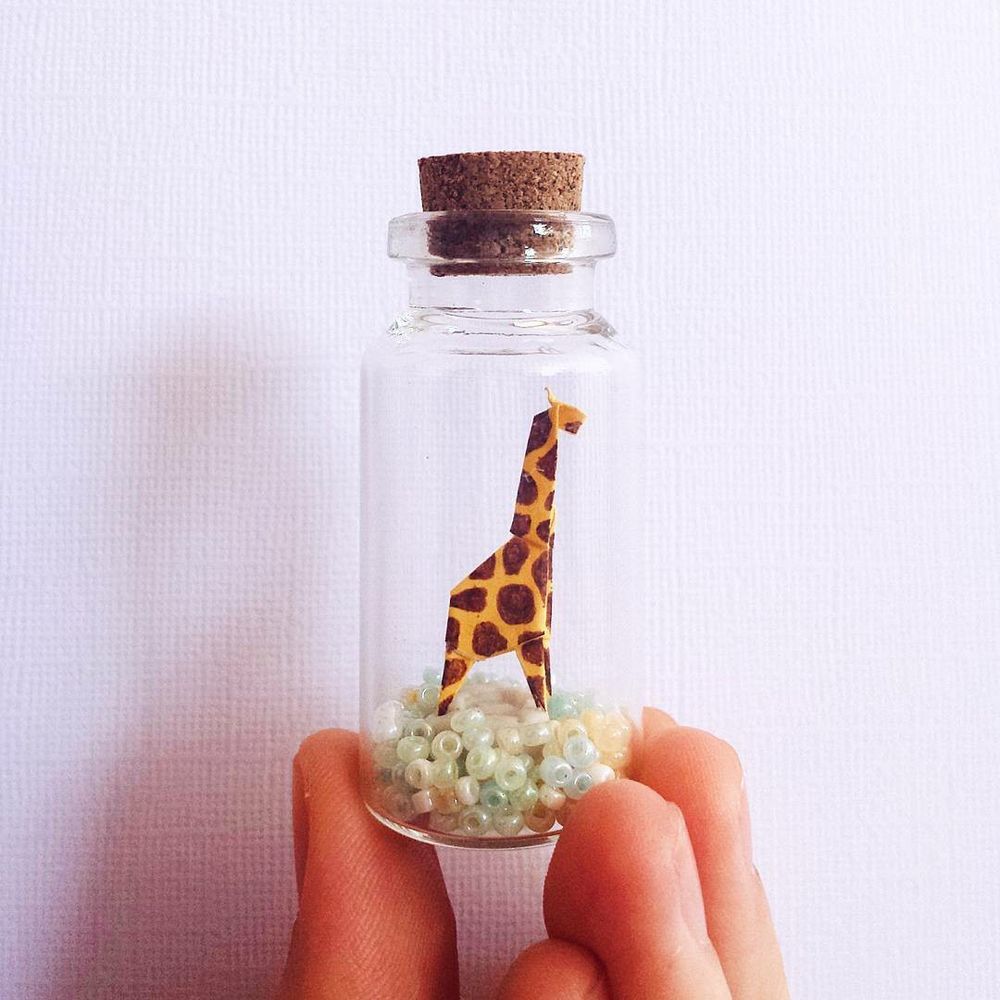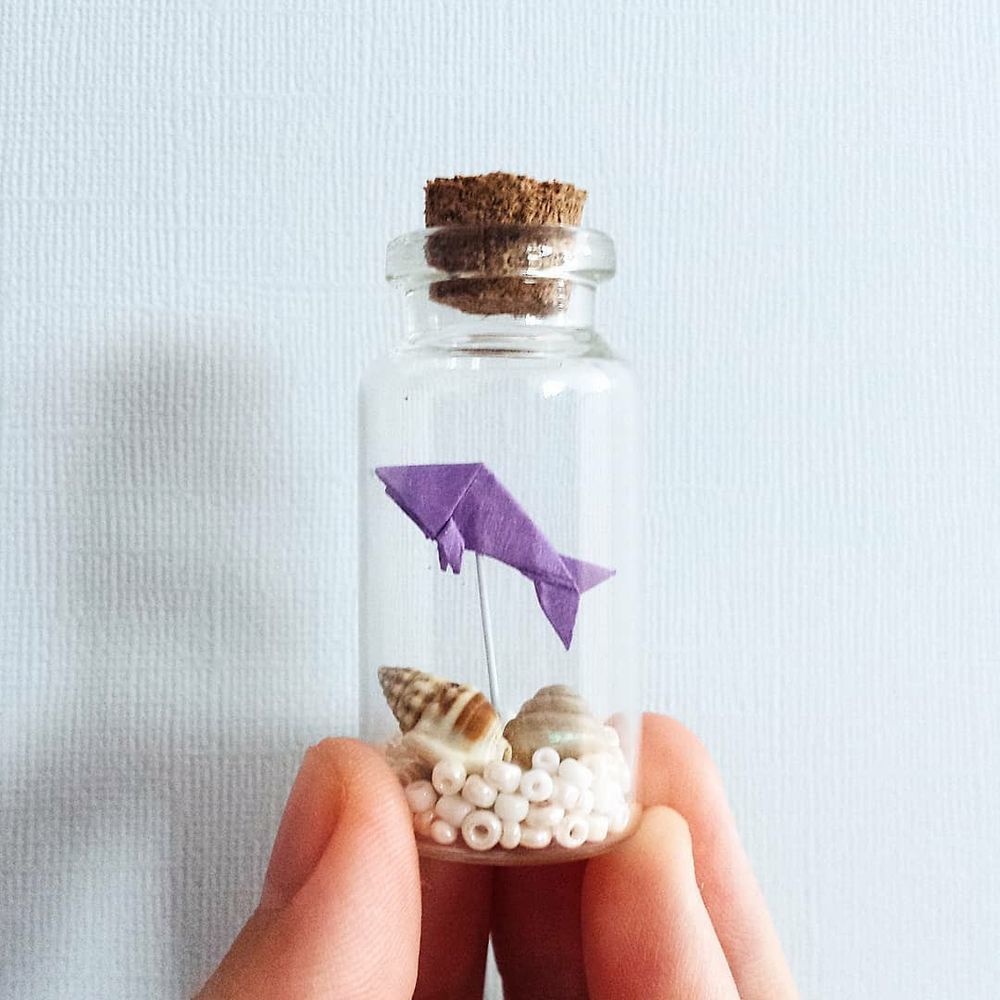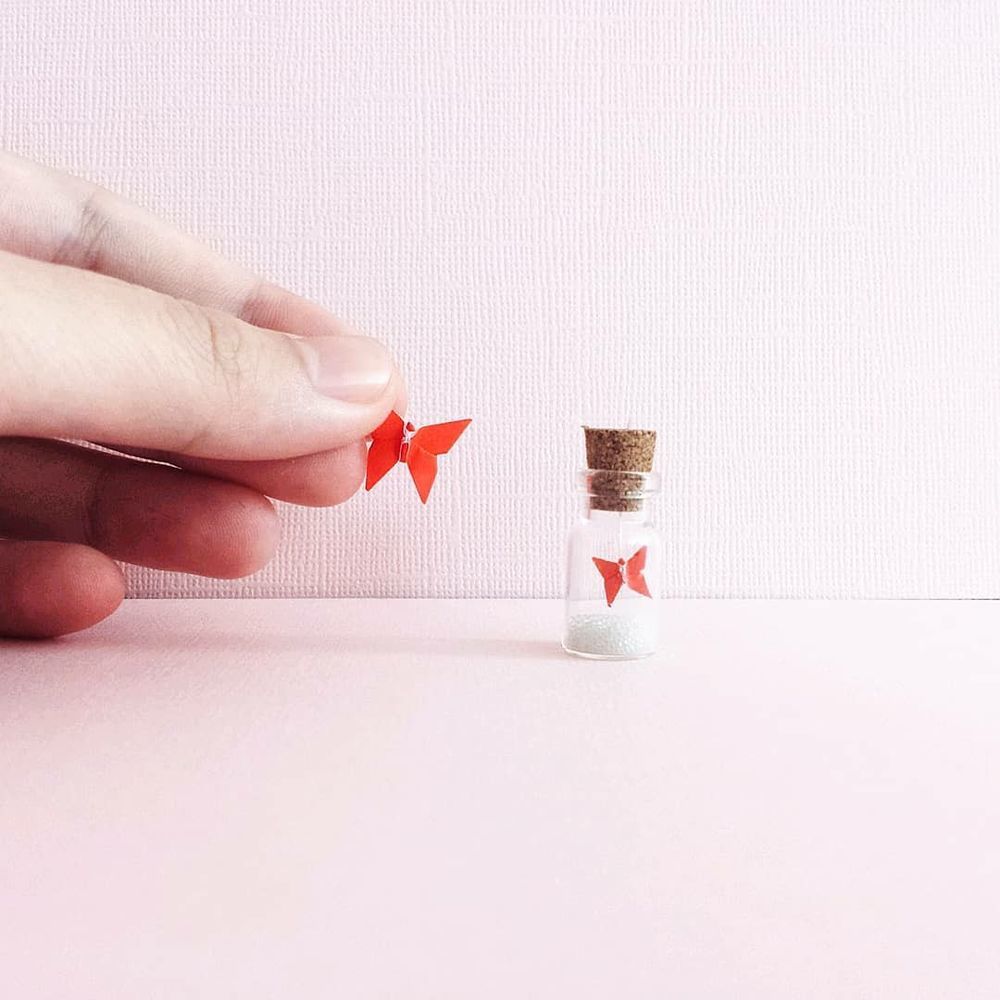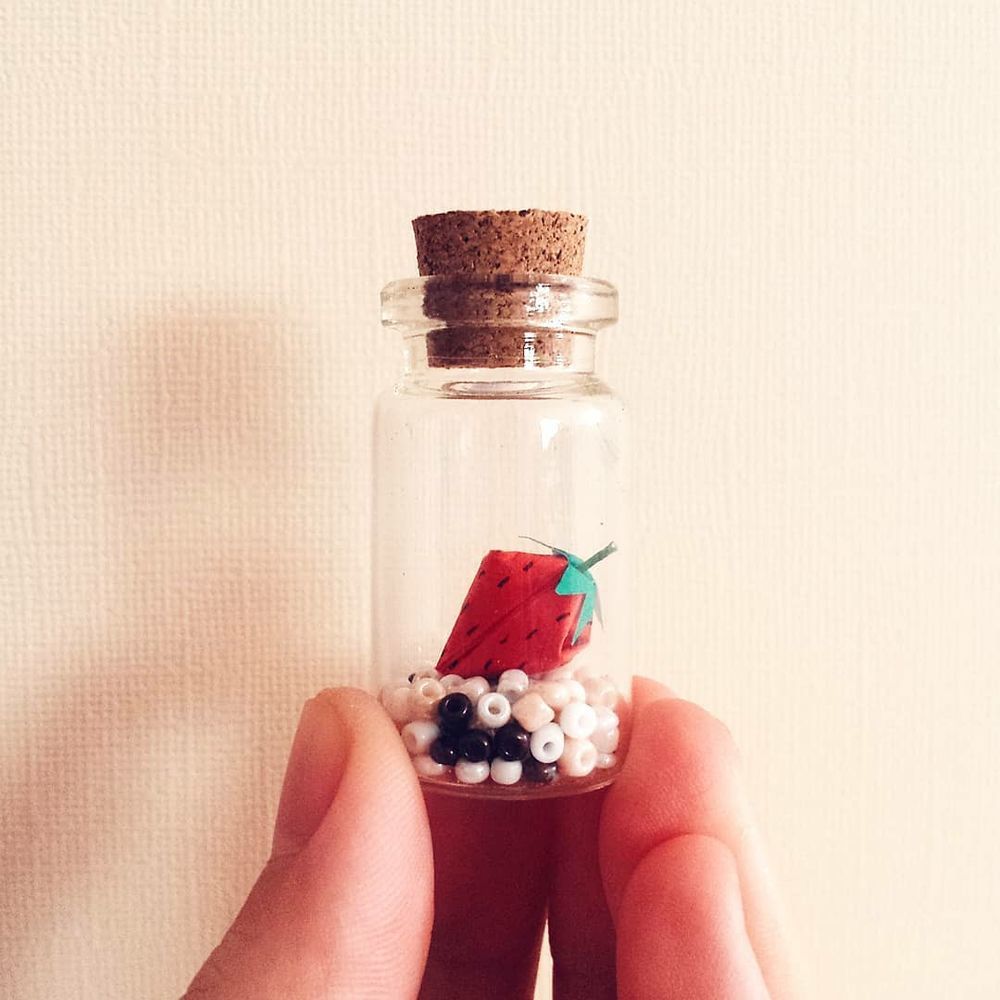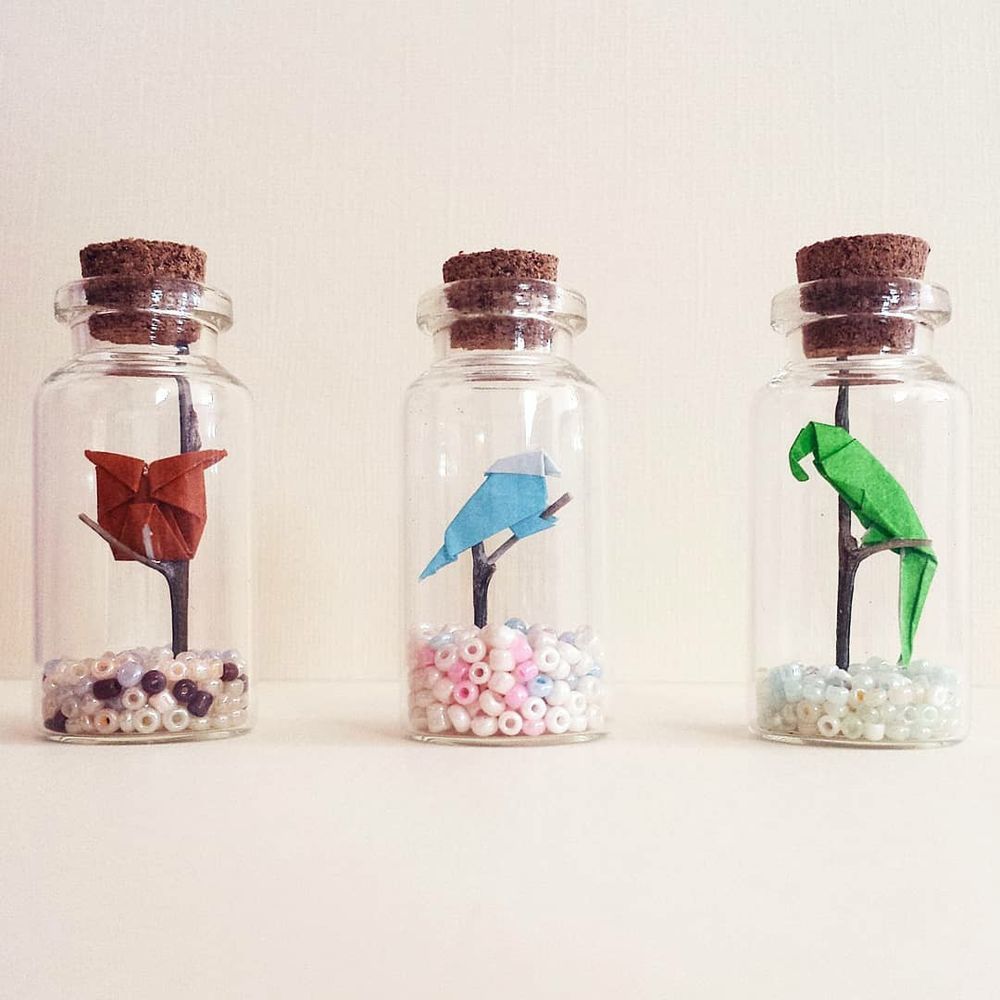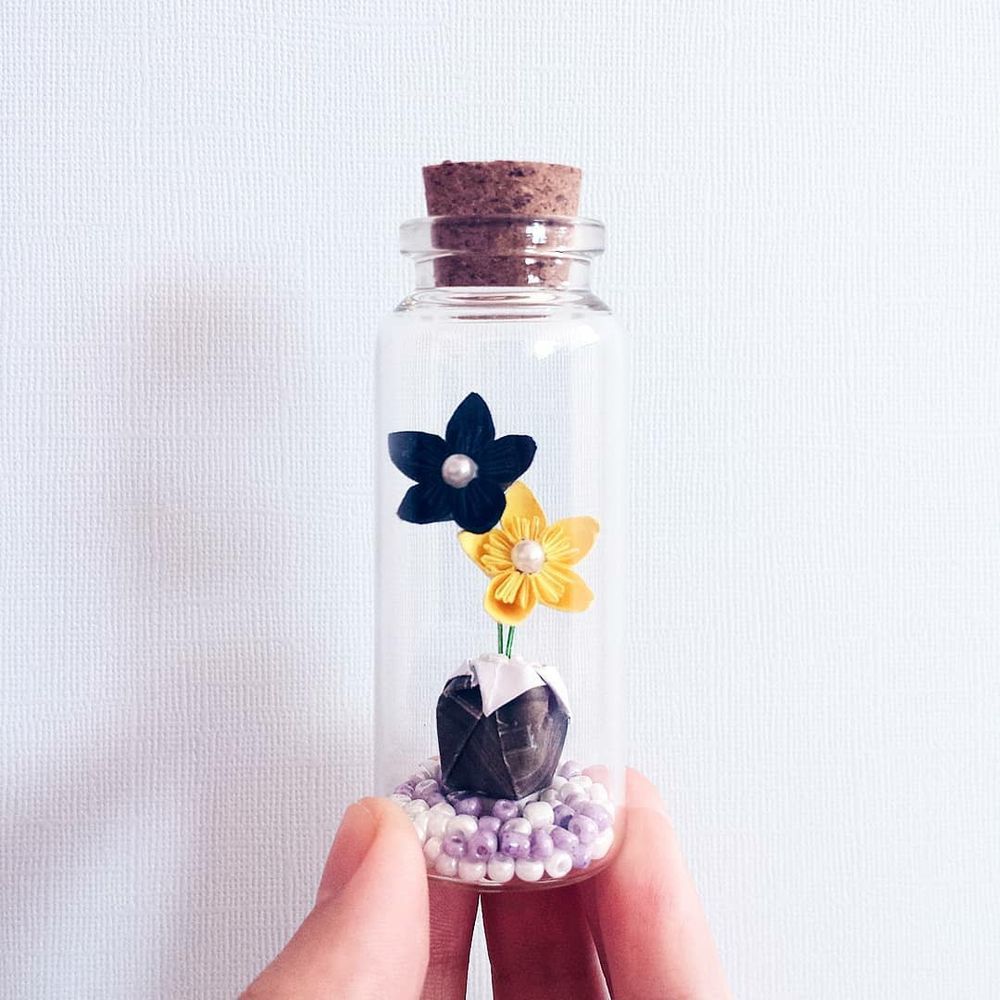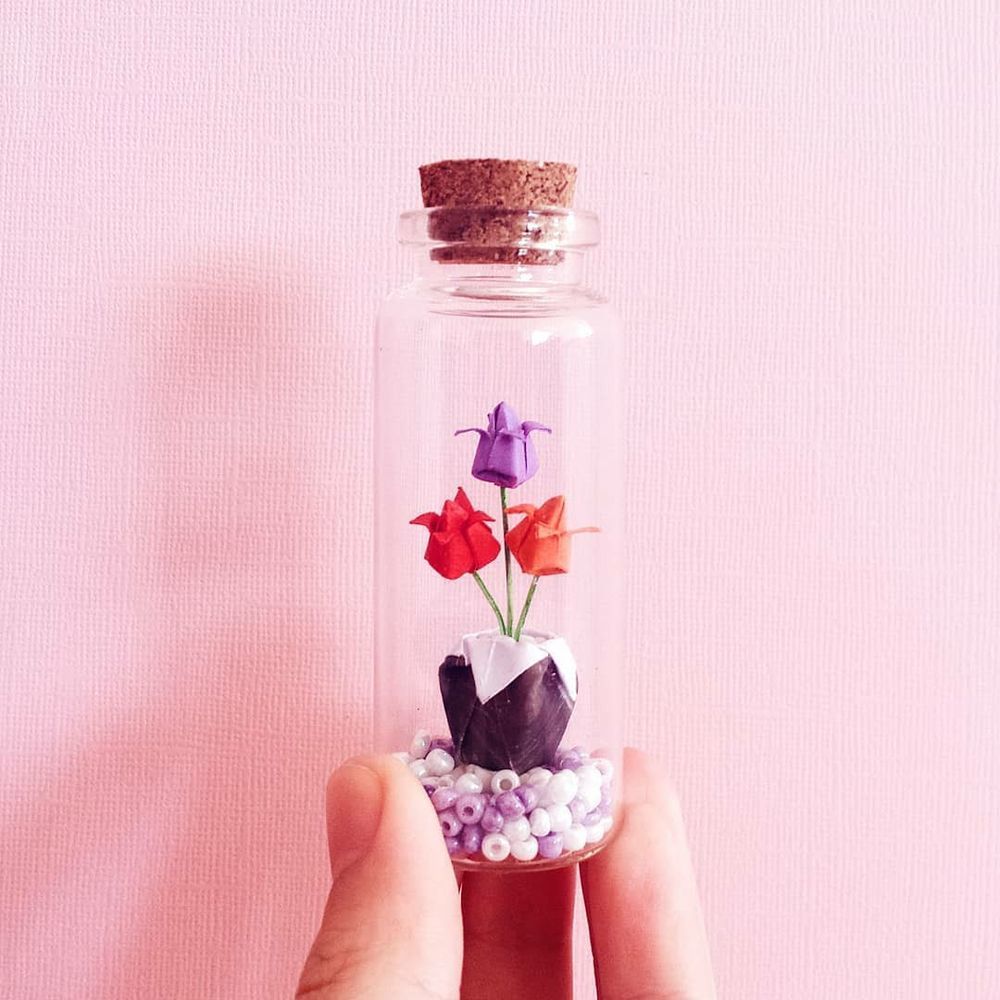 Do you know how to make origami?