Making Decor of Old Boards and Branches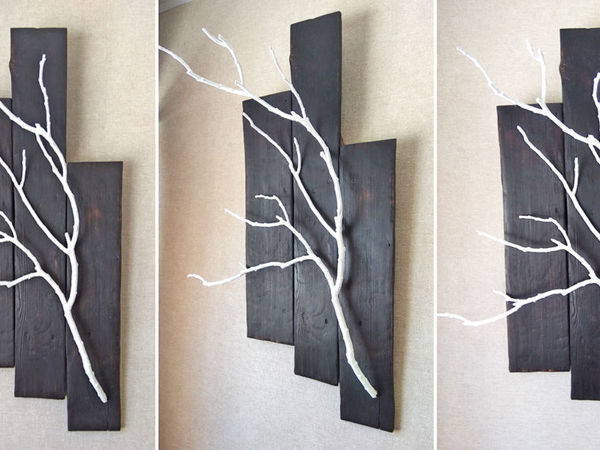 I have made decor of old boards and dry branches. This is a great home decor idea and not only. Decor can be made in a couple of hours and decorate your room.
You will need:
• any old boards (can be rotten);
• dry branches of any tree;
• screws;
• hot glue;
• large sandpaper;
• gas burner or fire;
• strong rope;
• acrylic lacquer;
• acrylic paint.
DIYs & Tutorials on the topic