Making Hairpin with Foamiran Rose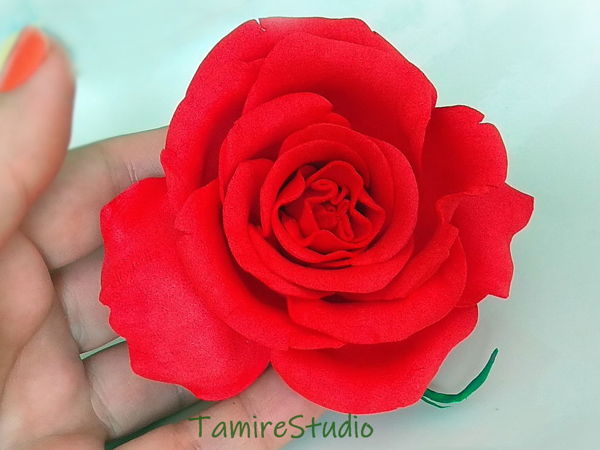 In this tutorial I will show you how to make a hairpin with a foamiran rose. Making beautiful foamiran roses is the best way to get an exclusive decoration for your wardrobe or an excellent bouquet that will take its rightful place in the interior, or a hair clip. These flowers will decorate any hairstyle. This flower-pin because of its unique properties of the material may last long enough to preserve its pristine beauty. In our video tutotial, we will have a look the features of foamiran, as well as ways of making a lovely rose from it.
You need the following to create a rose:
- red and green foamiran;
- foil;
- dry pastel;
- super glue;
- base: clip;
- scissors.
Enjoy watching!
DIYs & Tutorials on the topic