How to Create Handmade Seat for Chair in 15 Minutes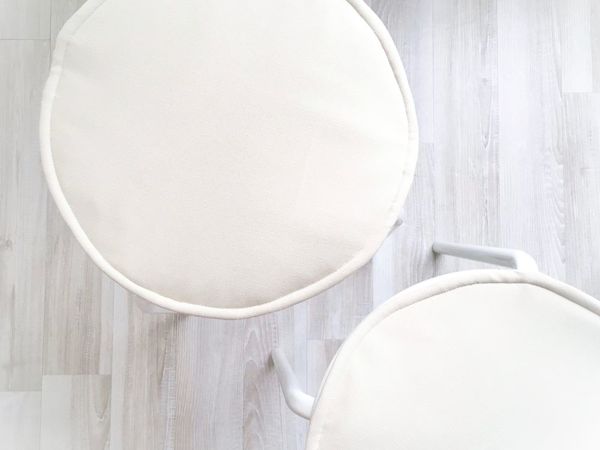 How to sew a soft seat on a stool with your own hands?
I have leftovers from the curtains, so I used them to sew cushions for stools.
It turned out really well, and now the chairs and curtains are of the same color.
Another big advantage of these seats is that they can be sewn very quickly and most importantly easily!
You will need:
fabric;
sintepon;
elastic;
scissors;
thread, pins, needle;
sewing machine.
Save the video, press "like" button, so I can understand that you liked my idea!
Photos with my assistant, he was the first to test the seats :) Let's make our homes more comfortable with the help of handmade decor!
DIYs & Tutorials on the topic