How to Make Gift Bags with Clasp in 5 Minutes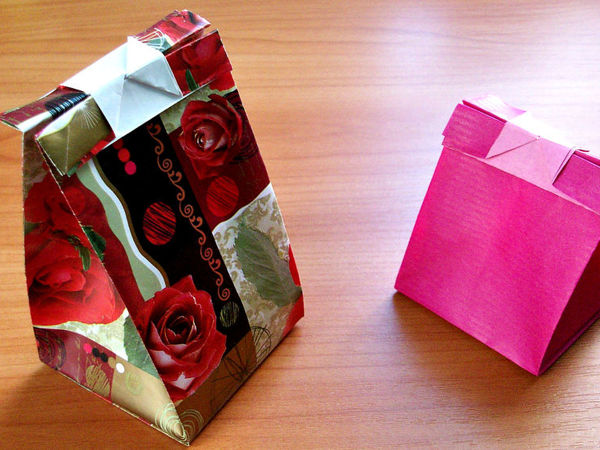 Bags for gifts, seeds, herbs can be easily and quickly made from a rectangular sheet of paper without glue and scissors. You get a bag with the clasp, and do not need to look for ribbons or other things to close them.
Bags can be made of any desired size and shape: higher, wider, narrower, lower. Paper can also be different — colorful paper for printer, for wrapping gifts or even leftovers of wallpaper. You get very cute bags out of kraft paper — fortunately, it is available now in shops. Having learned to fold them once, you can always make a necessary bag and pack a gift. You do not have to rush to the shop to buy it anymore.
The whole process of making these bags is in my video tutorial below:
Thank you for your attention, and have beautiful bags!
DIYs & Tutorials on the topic