Today I have decided to share top 5 options to make of a bunch of several parts on wheels.
This is topical, for example, for making machines with a trailer (two elements), trains (three or more elements).
1st Method.
Here is an option to connect when a head machine has a platform with a peg, and the following element has a tab with a hole for the peg (or vice versa).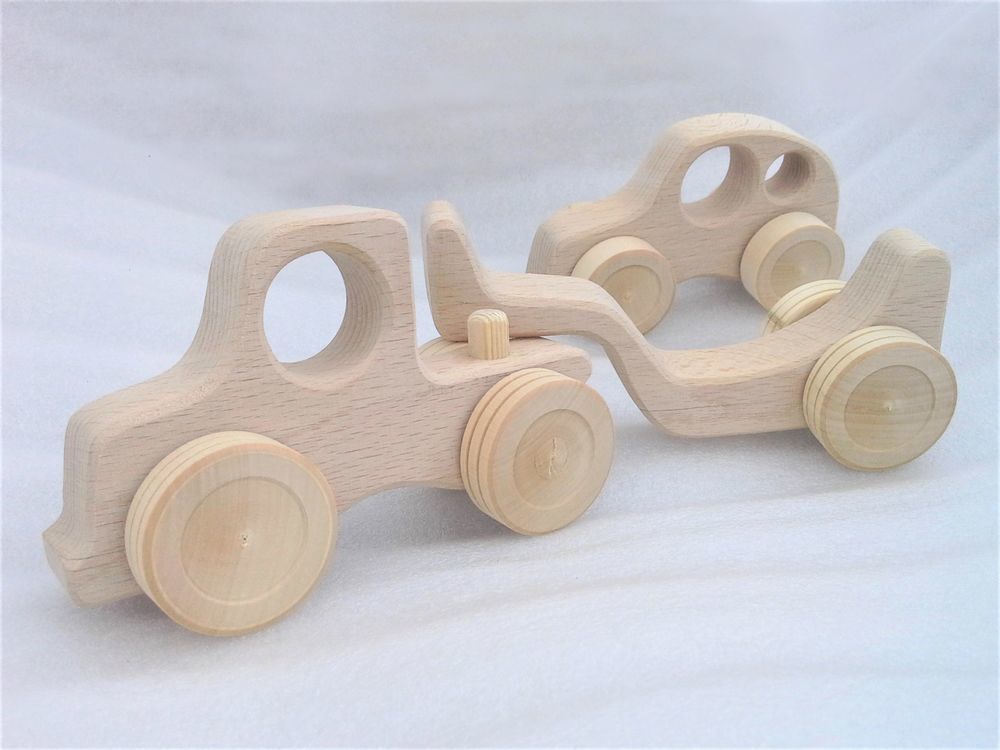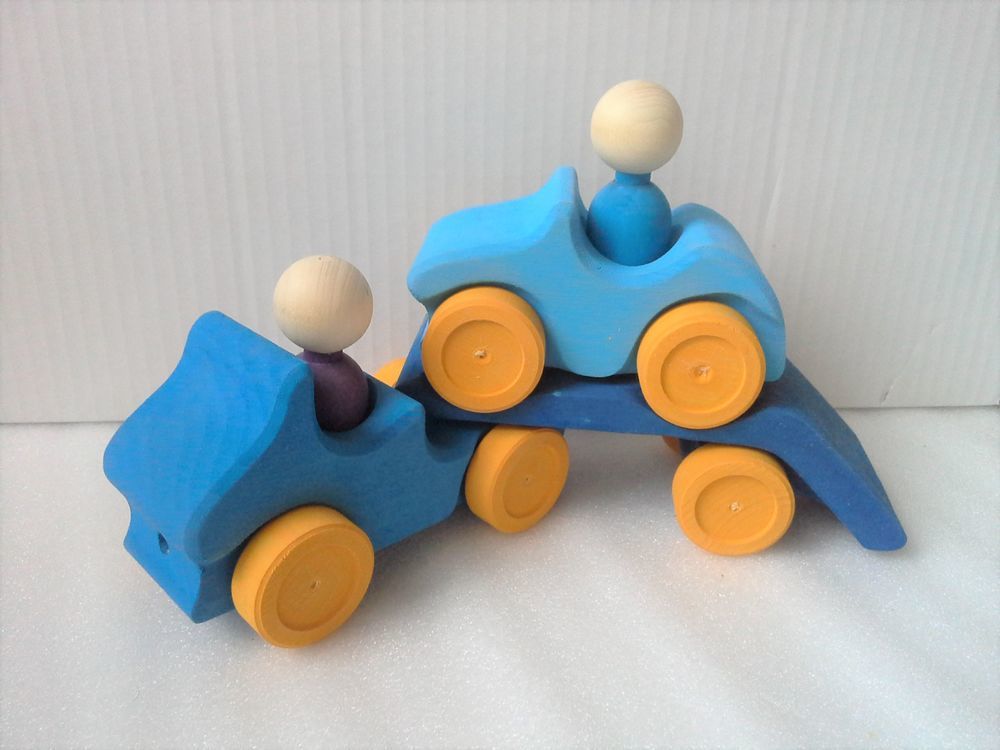 Variant of a truck.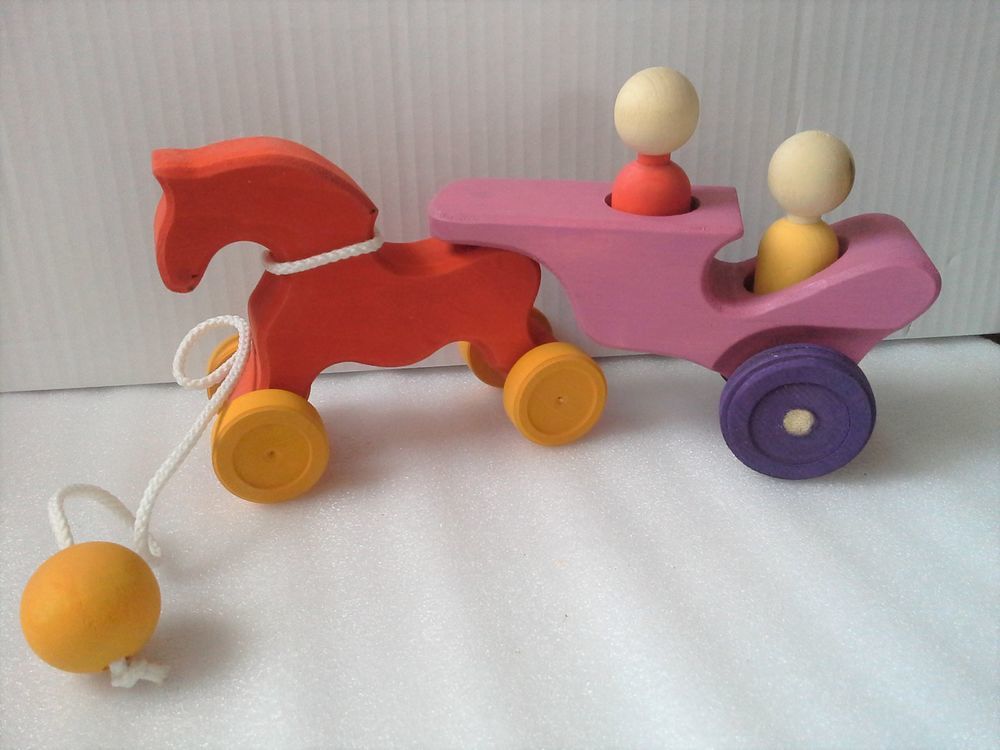 Variant of a cart with a horse.
By the way, a truck can be designed without a trailer.
2nd Method.
You can make a moving middle part in a solid toy by cutting wooden parts and connecting them with an elastic band or fabric.
Often this can be observed in toys in the form of animals that have an elongated body shape naturally (dog Dachshund, crocodile or caterpillar).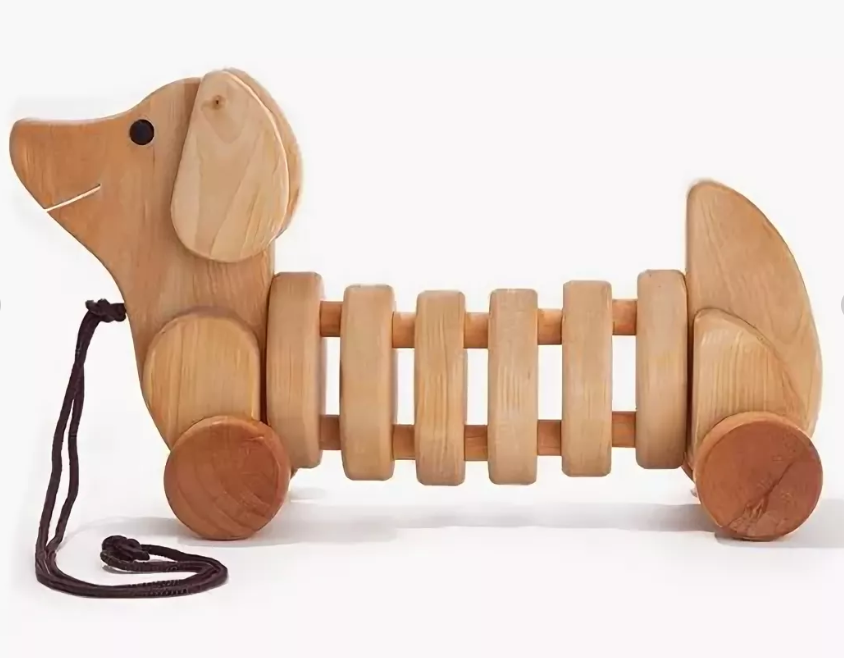 The movable element is a cutting of the middle part of the body of the toy and connecting pieces with a threaded elastic band, lace or a stripe of fabric. Wooden elements in the middle form ribs, fabric protection and at the same time successfully complement the look of an animal, letting it have fun, wagging its tail when turning.
3d Method.
Door hinge. It is more technically complex, it requires fitting of connection and precision of cutting.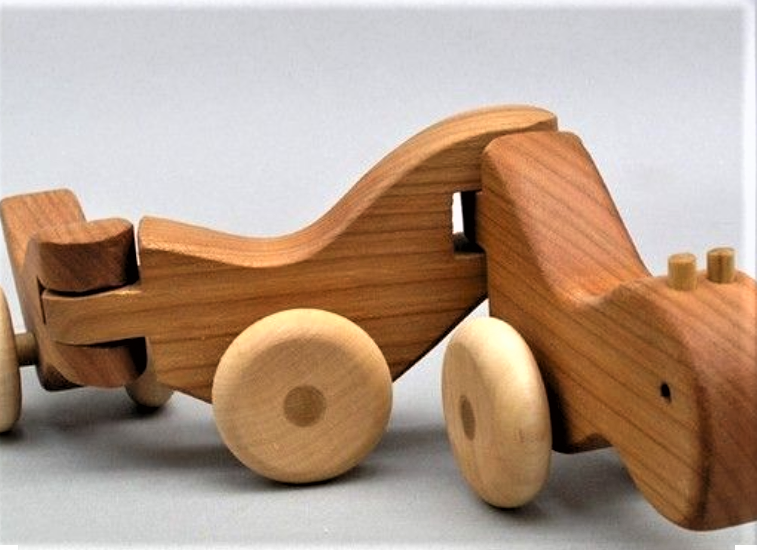 4th Method.
You may make a special holding element in the form of a hook on the head part.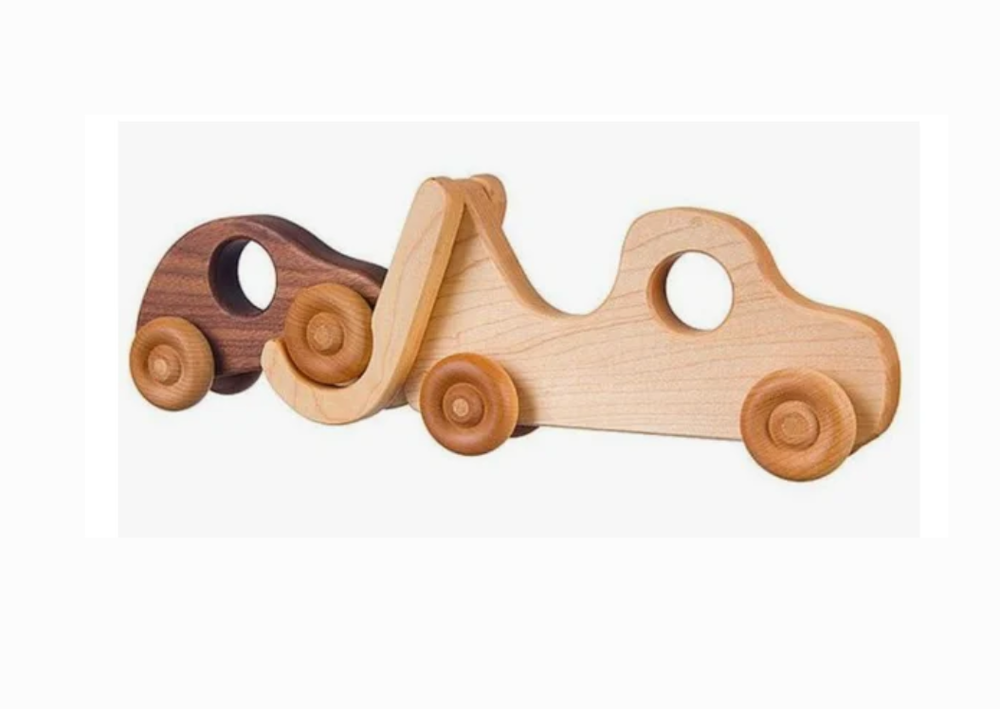 The downside of it, in my opinion, is its restricted application. It is only suitable for vehicles of the "crane-truck" type.
At the same time, this version of the joining is good for games.
It is simple and interesting for a child. To make it more complicated, you can make a hook and a winch with a rope.
5th Method.
The loop of cord and a wooden button.
This option is well known as it is like your fasteners on a coat. It is a good way to connect movable parts. It suits many toys. This method helps to develop fine motor skills of a child, which contributes to the development of speech.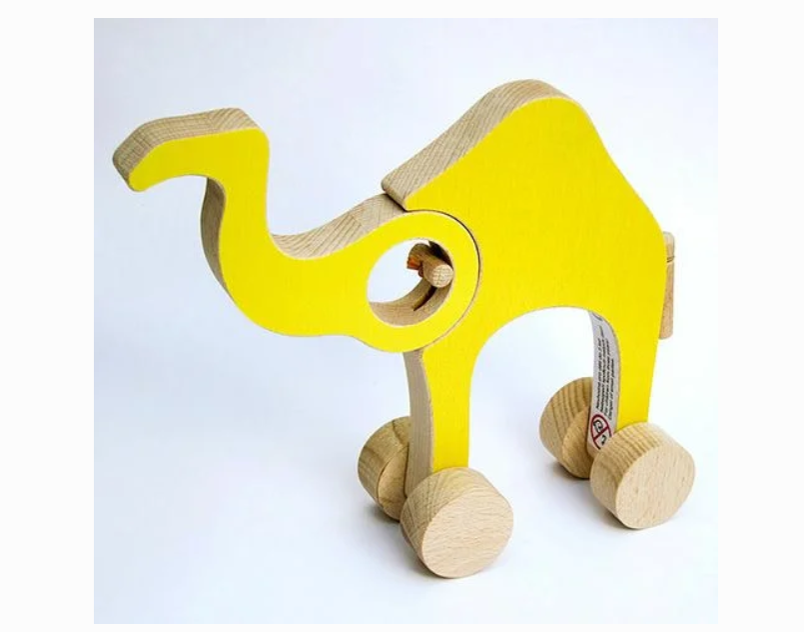 This selection may be useful when setting up your own workshop of wooden toys, so save this article.
Thank you for your attention!
See you soon!