Louis Comfort Tiffany became famous not only due to the invention of a new technique for making art stained glass, but also due to inventing new types of glass, which became the main, distinctive feature of his mosaics.
In 1892, with support of his family Louis Tiffany, not satisfied with the glass made at that time, bought his own glass factory.
After numerous experiments, new types of glass were invented, which revolutionized the art of glassmaking:
Favrile — one sheet with fancy pattern mixes several colors.
Folded glass — it was obtained by deforming the still soft glass in the production process.
Also, he began mass production of wide application of the irrigated (chandeliers) and opal glass that did not exist at that time.
These allowed Louis Tiffany to move away from the traditional technique of ancient mosaics, which were made earlier in his workshop and to create new, elegant mosaics in which, instead of square-shaped pieces, fragments of glass of various shapes and sizes were used, allowing to achieve realistic effect. The use of irritiating glass became the main feature of his mosaics that reflected light from almost any angle, producing the iridescent effect.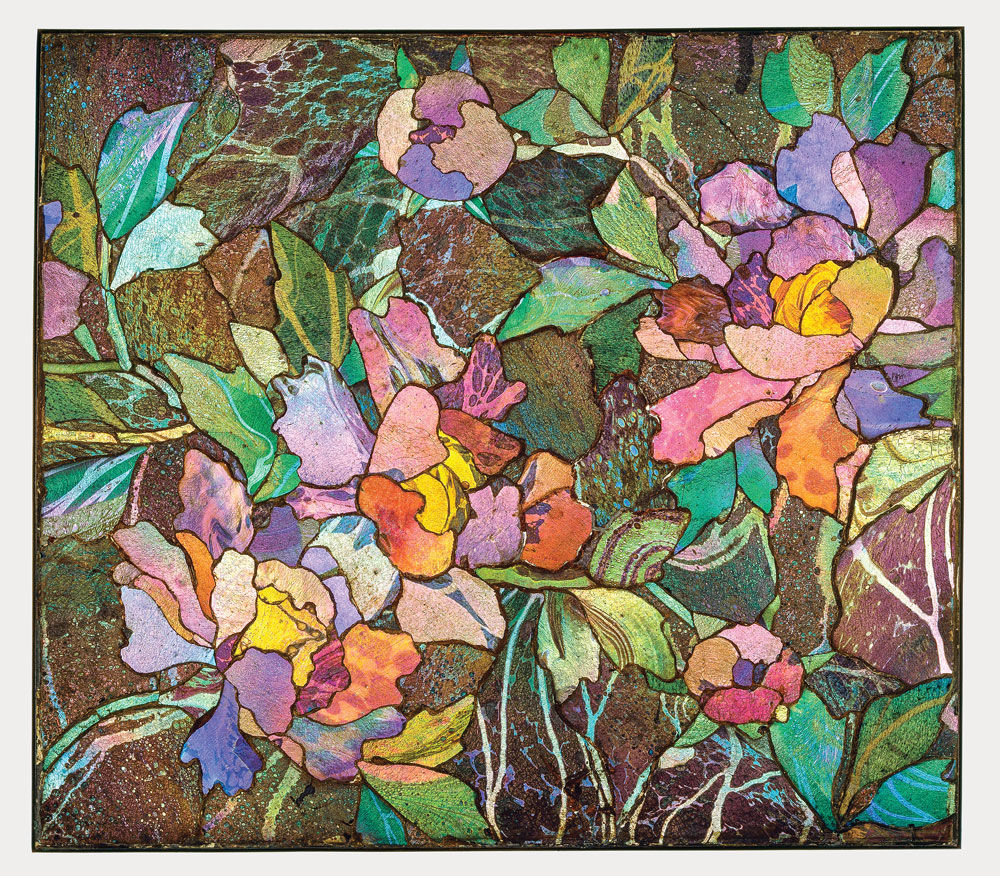 "Mosaic Panel with Peonies" circa 1900-1910. Corning Museum of Glass. New York.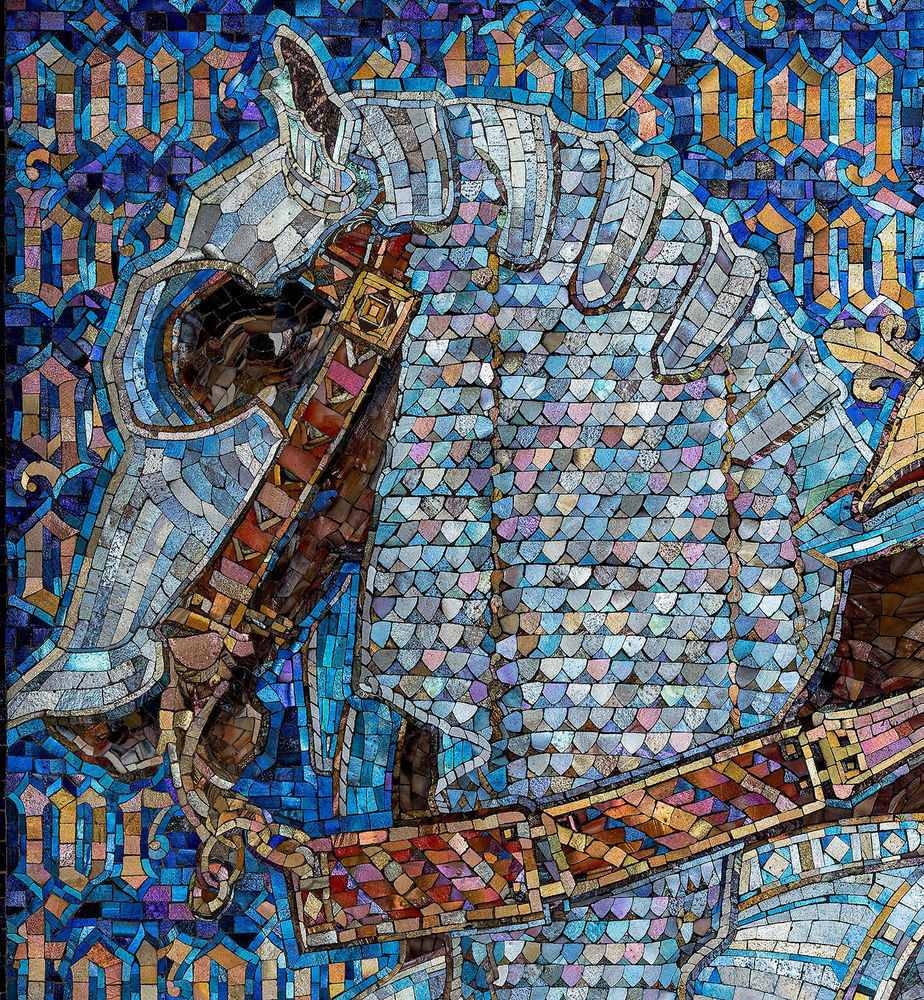 Fragment of the panno "The Prayer of the Christian Soldier", 1919. First Presbyterian Church. Binghamton. New York.
In the workshop of Louis Comfort Tiffany, different household items were decorated with mosaics.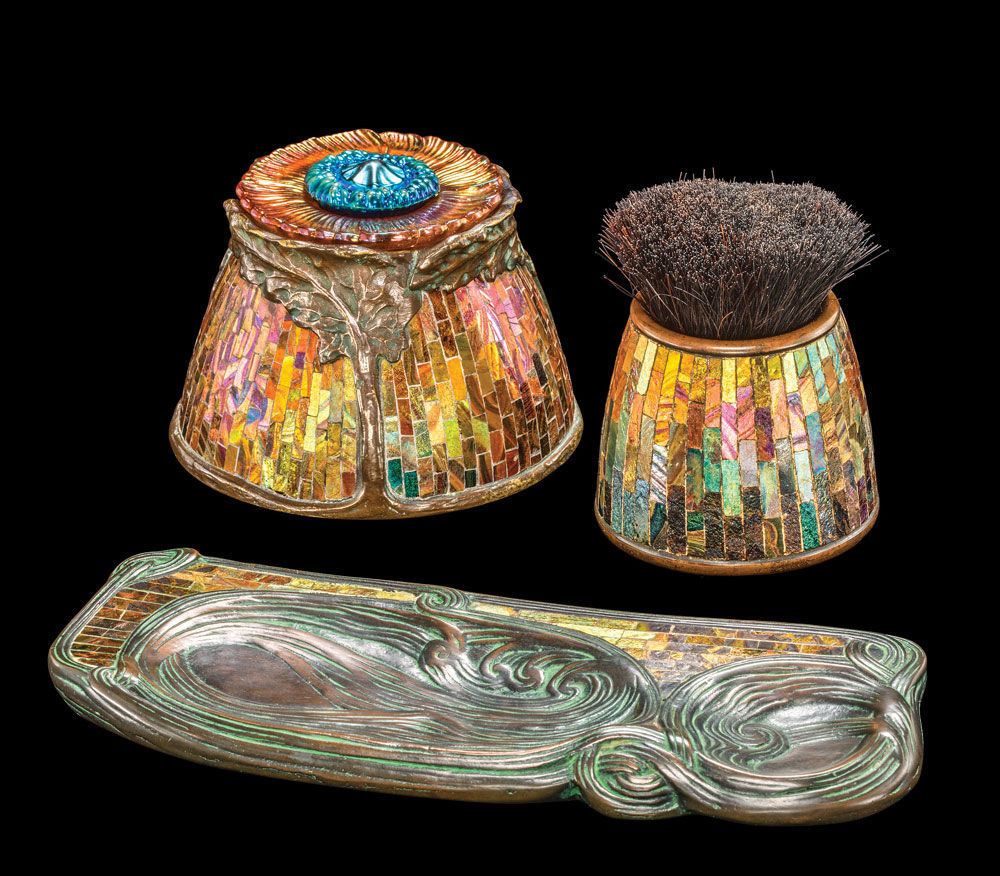 Ink stand "Mac", circa 1901; Pen tray "Swirl", circa 1900-1905. Corning Museum of Glass. New York.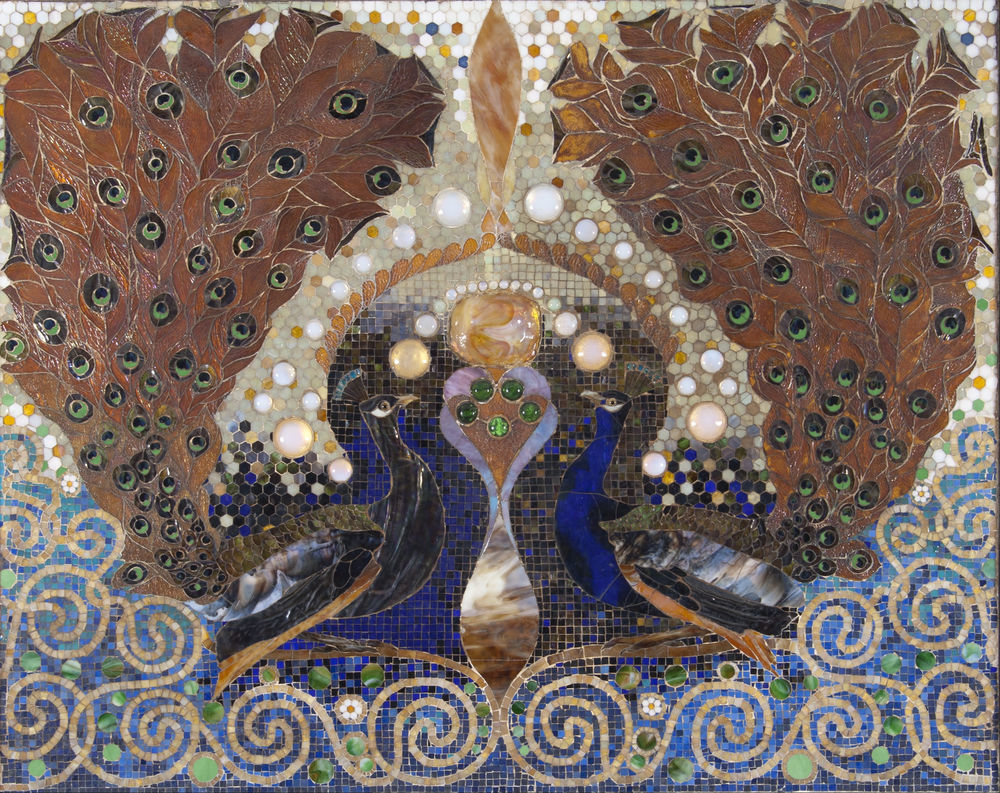 Mosaic "Peacock", hallway, Henry O`Havemeyer`s house. New York.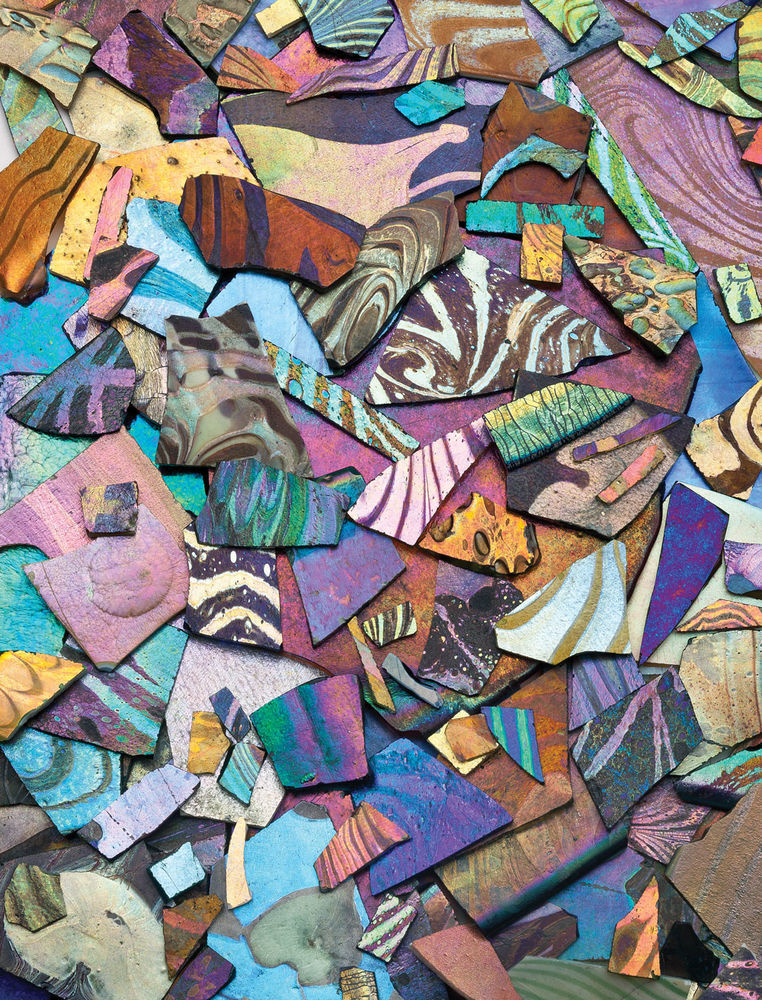 Pieces of irriterande glass for mosaics. The Neustadt Collection of Tiffany Glass. Queens. New York.
All photos are taken from free sources on the Internet.