Not Boring at All: Top40 Craziest Outfits at Met Gala 2019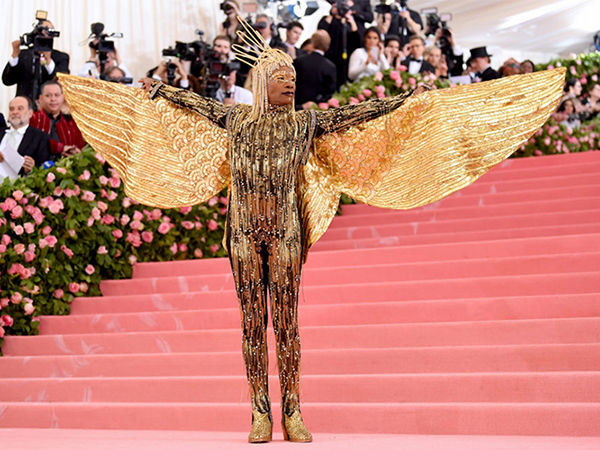 Katy Perry in a chandelier outfit, Jared Leto with his head in his hands, a striptease by Lady Gaga. You cannot call the red carpet at Met Gala 2019 boring!
The annual Costume Institute Ball is traditionally held on the first Monday of May. First of all, this event is interesting for its dress code, which changes every time. This year the theme of the event sounds like Camp: Notes on Fashion.
What's camp? This concept was coined by American writer and critic Susan Sontag in the middle of the 20th century. Camp is a playful grotesque, pretentiousness, deliberate theatricality and vulgar looks with self-irony. Everything that is "too much" something is great. Forget about "Hollywood classics" and languish looks — designers let their imagination flow! The arrival of the guests turned into a real masquerade ball, so the audience has something to see and discuss.
Below is a selection of the 40 most insane, bold and memorable outfits at Met Gala 2019. Did the celebrities match the theme of the event, it is up to you to decide :)
Lady Gaga opened the parade on a grand scale — the singer performed a real striptease at the red carpet! Appearing in a hoodie of fuchsia color by Brandon Maxwell, soon the Queen of Camp was only in a black corset. Besides, with a whole cart of champagne instead of a purse: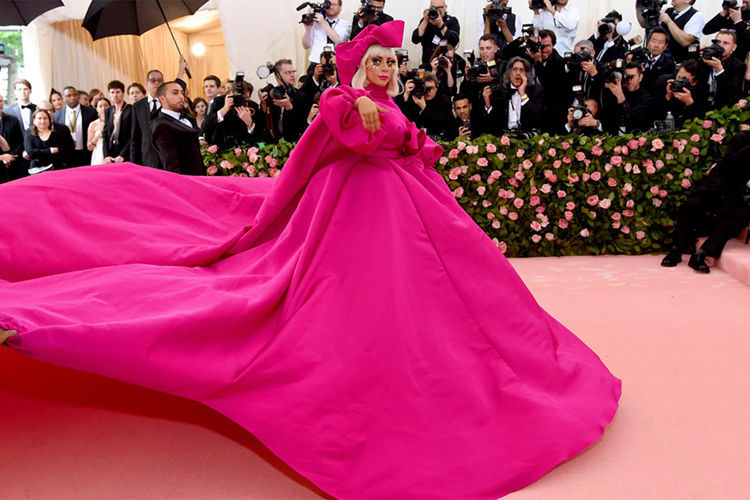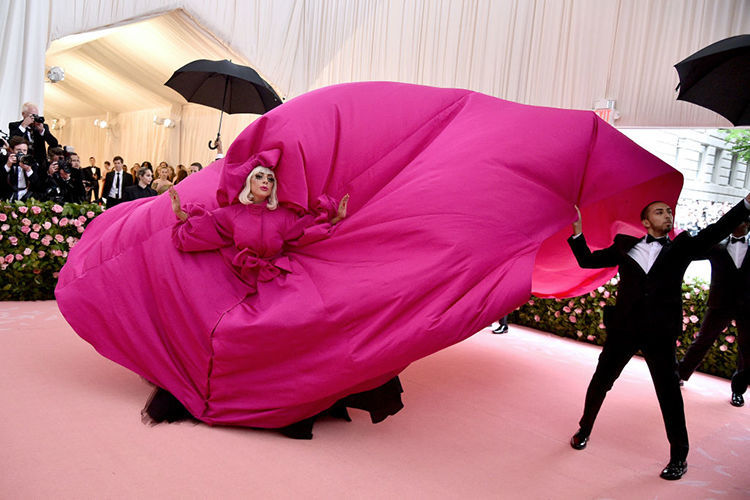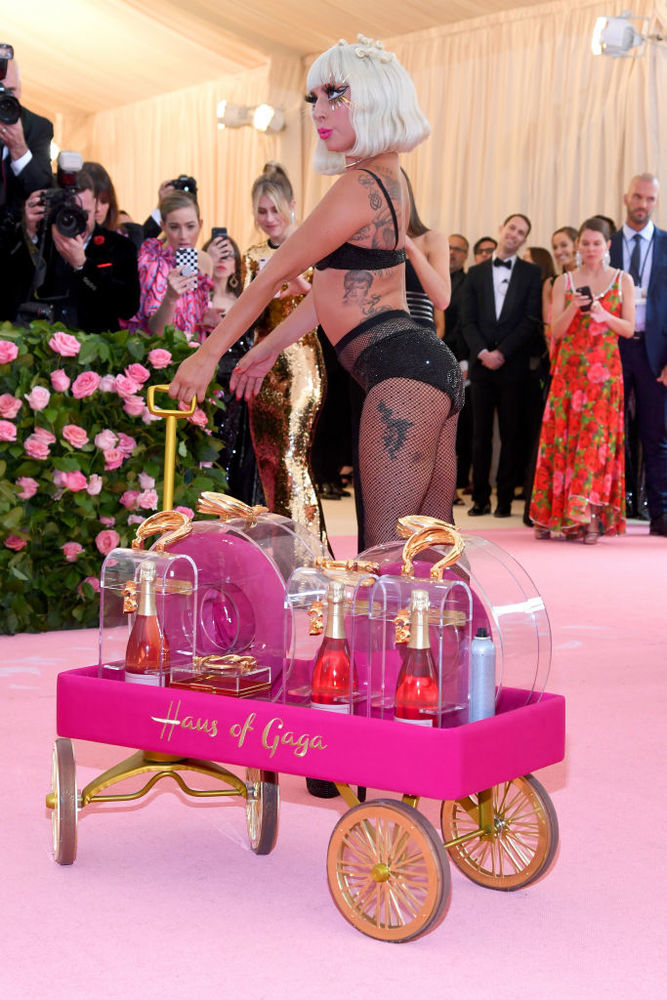 Singer Katy Perry clearly decided to compete with a colleague for the title of the Queen of Camp. Chandeliers outfit was created for her by a fashion house Moschino:
"Posing-under-the-rain" Kim Kardashian West in the dress by Mugler: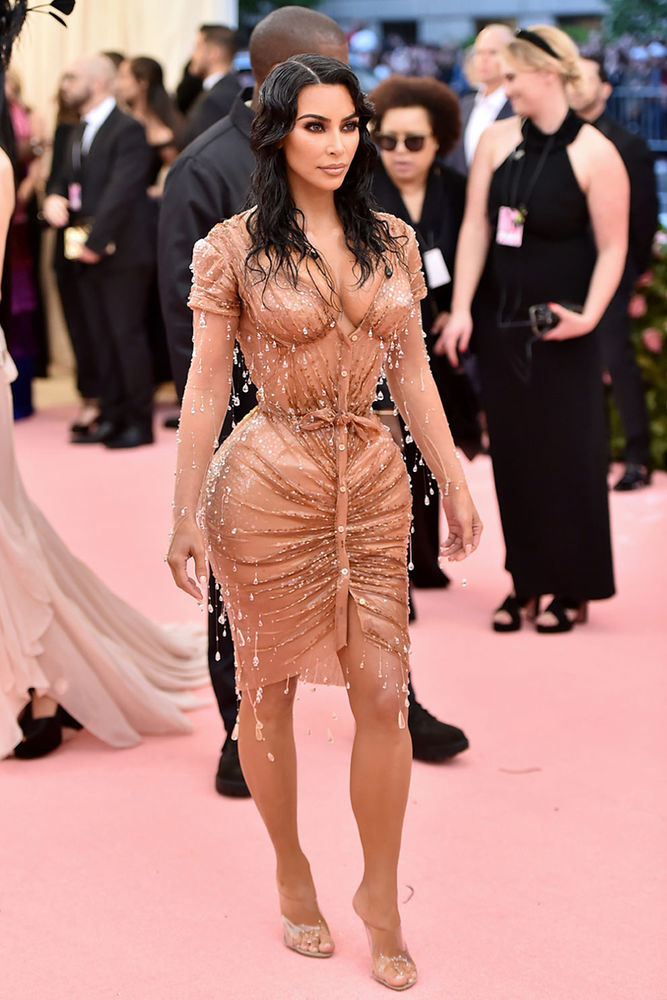 Ladies in feathers: sisters Kendall Jenner and Kylie Jenner, both wearing Versace: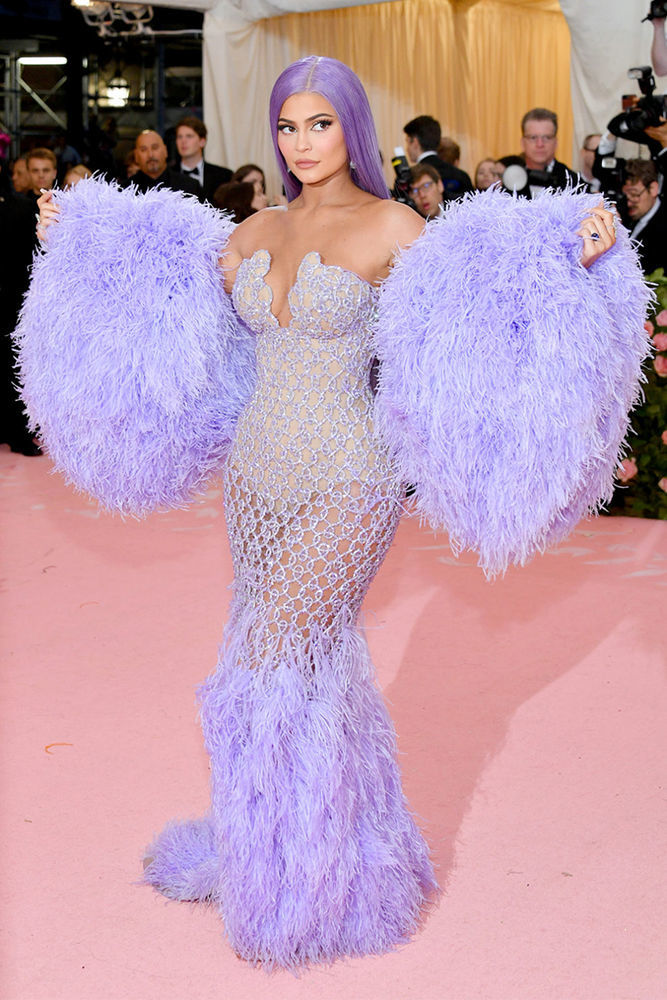 Continuing the theme of feathers, or Golden peacock by Winnie Harlow, wearing Tommy Hilfiger: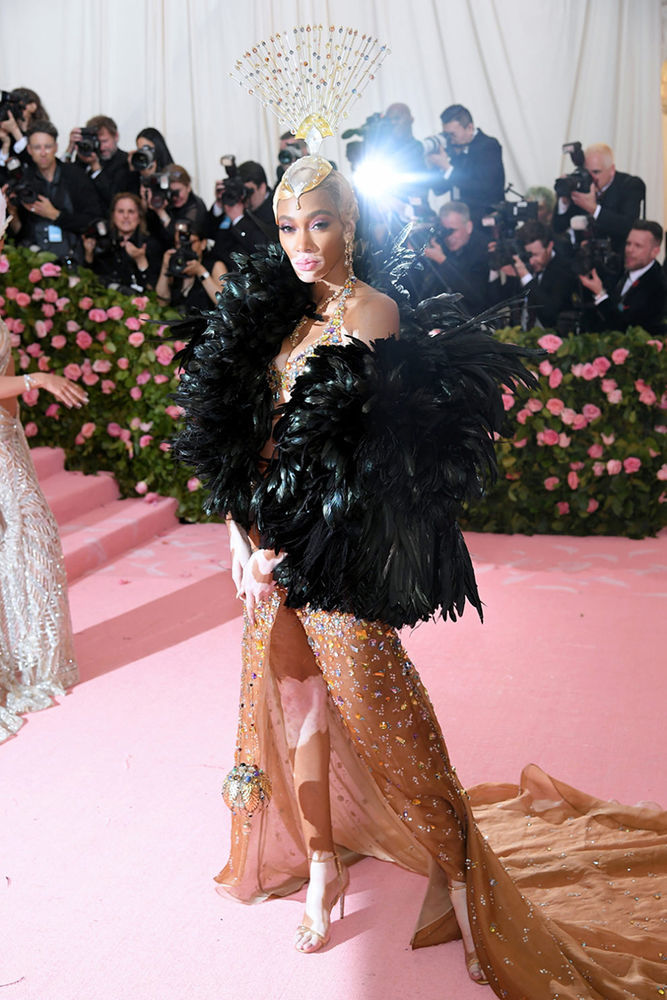 Birds of Paradise (or butterflies?): Lupita Nyong'o in Versace, Josephine Skriver in Jonathan Simkhai, Priyanka Chopra in Dior, and Florence Welch in Gucci: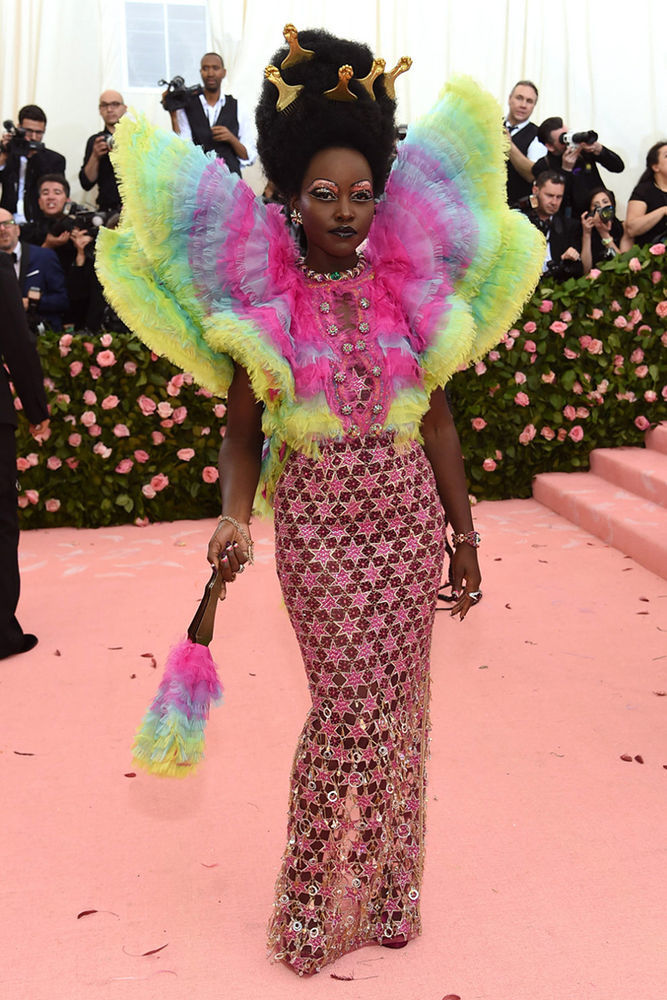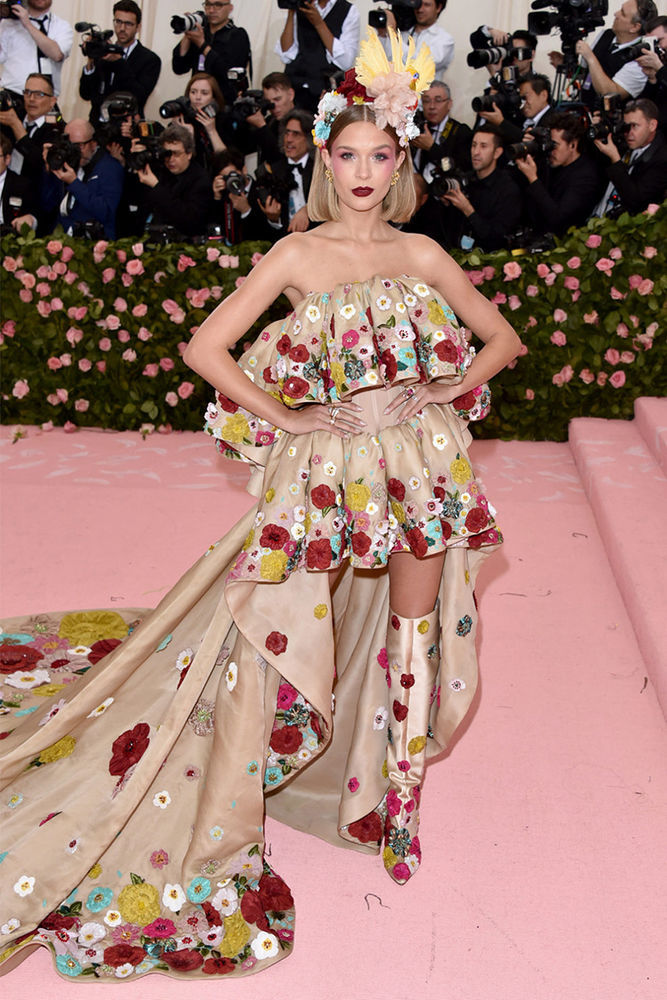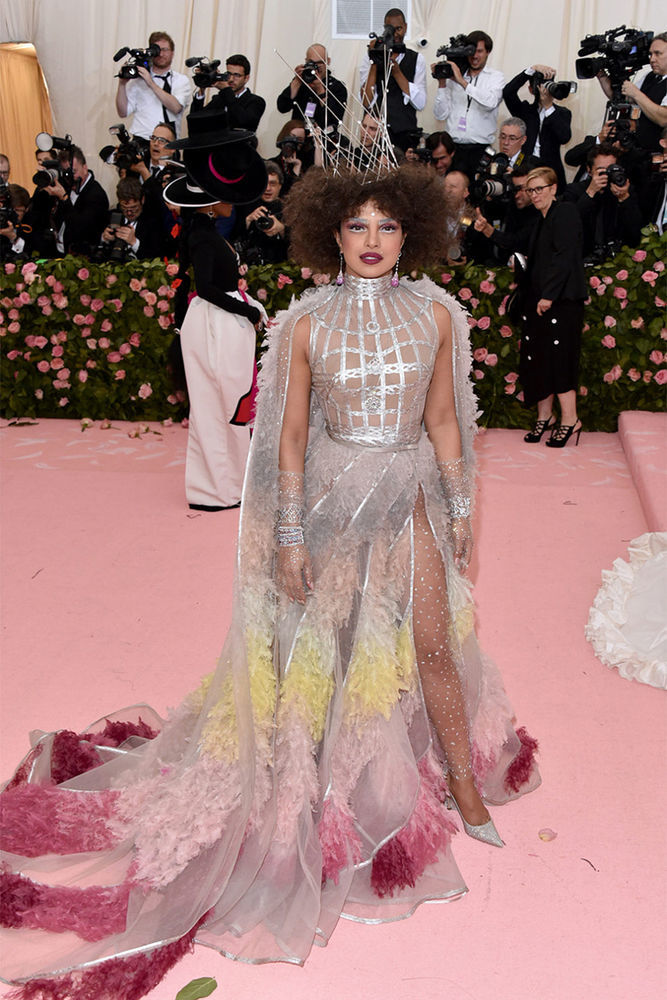 Magic fairy Lucy Boynton, dressed in Prada: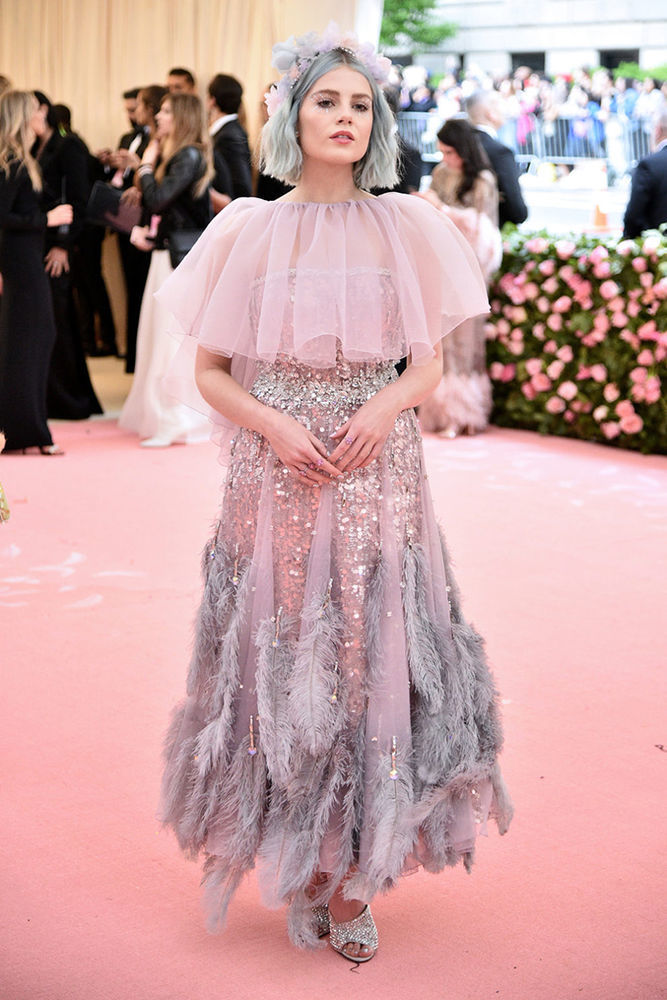 Dazzling (in every sense) Céline Dion in Oscar de la Renta and Gigi Hadid in Michael Kors: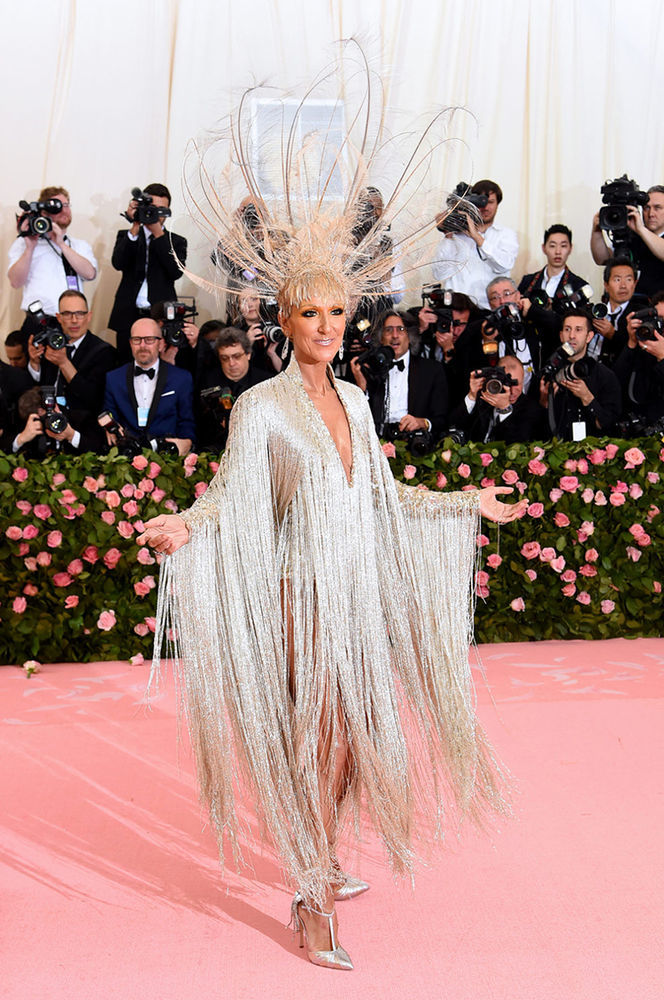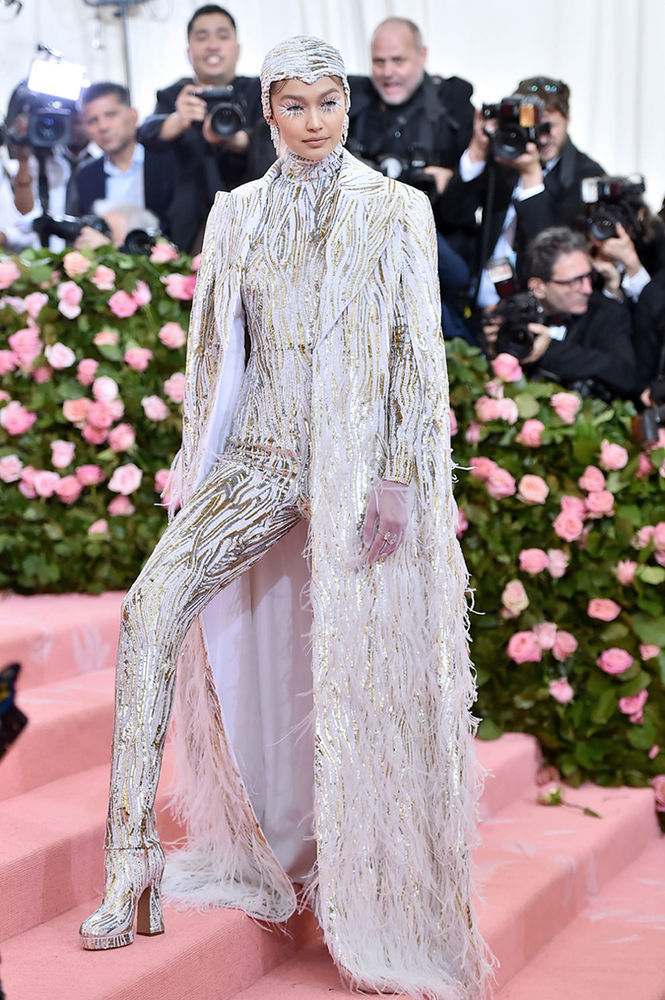 KiKi Layne in Gucci supported the idea of fringe-tinsel: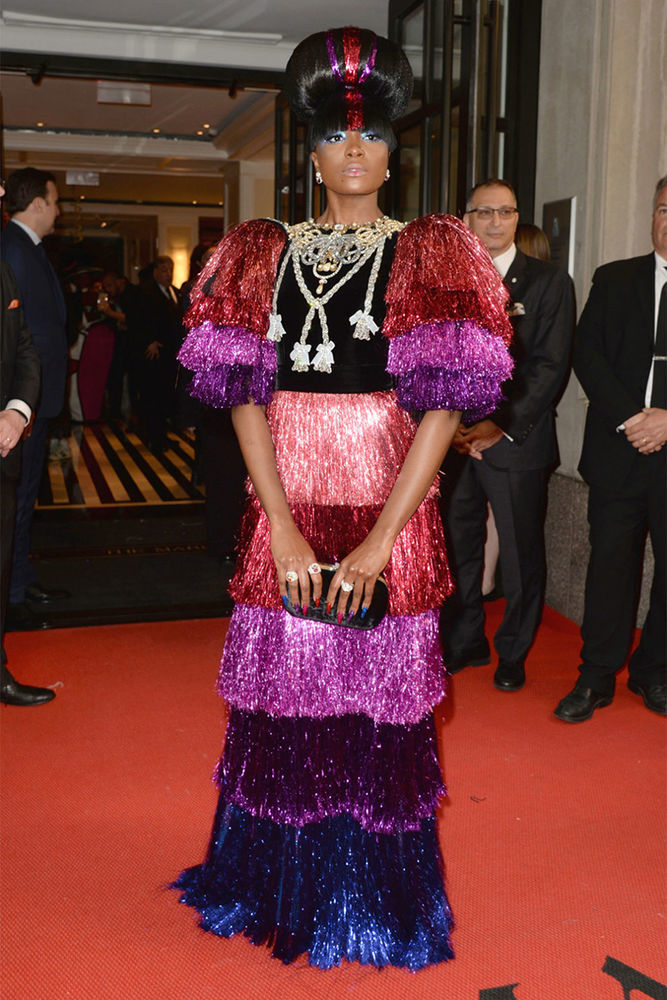 Emily Ratajkowski appeared as an angel in a "super-naked" dress:
"Girls from the 1960s": actress Lily Collins in Giambattista Valli and singer Dua Lipa in Versace: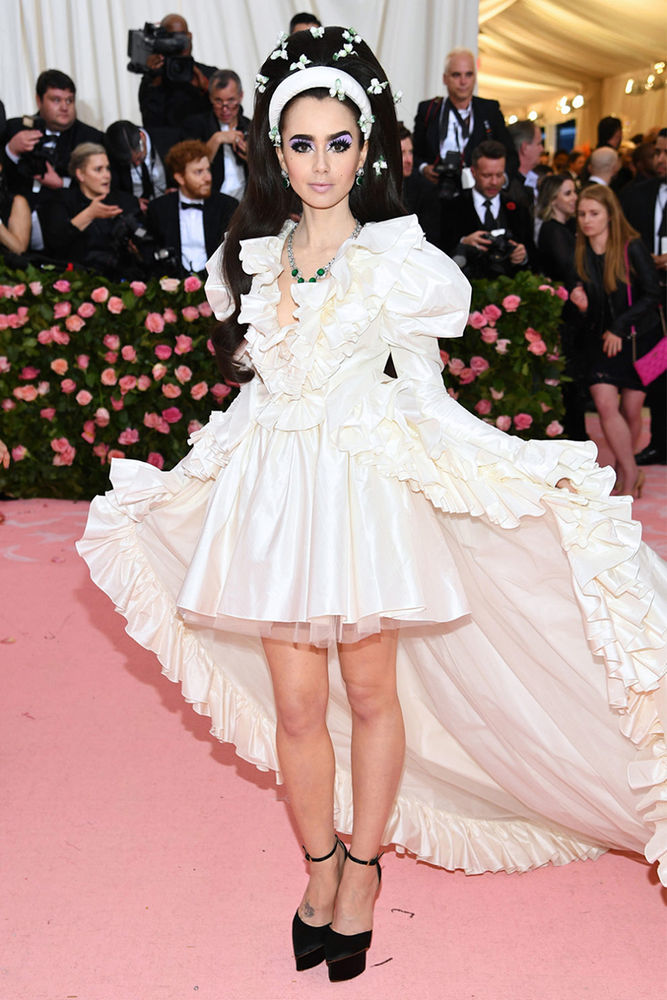 "Mother of Dragons" Saoirse Ronan in Gucci: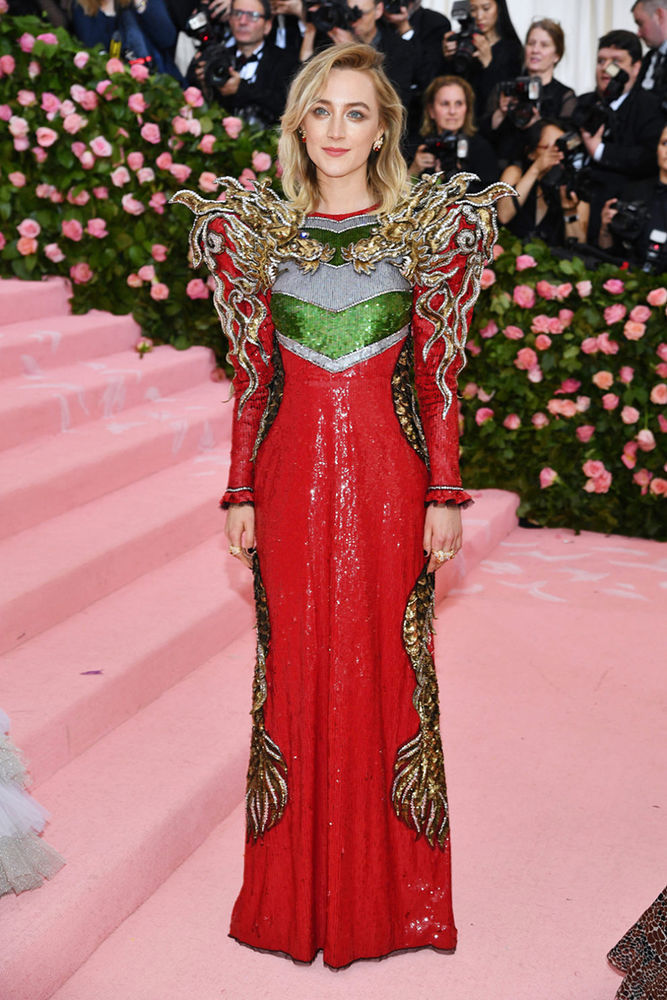 "Bee Maya" Regina Hall, wearing Dapper Dan: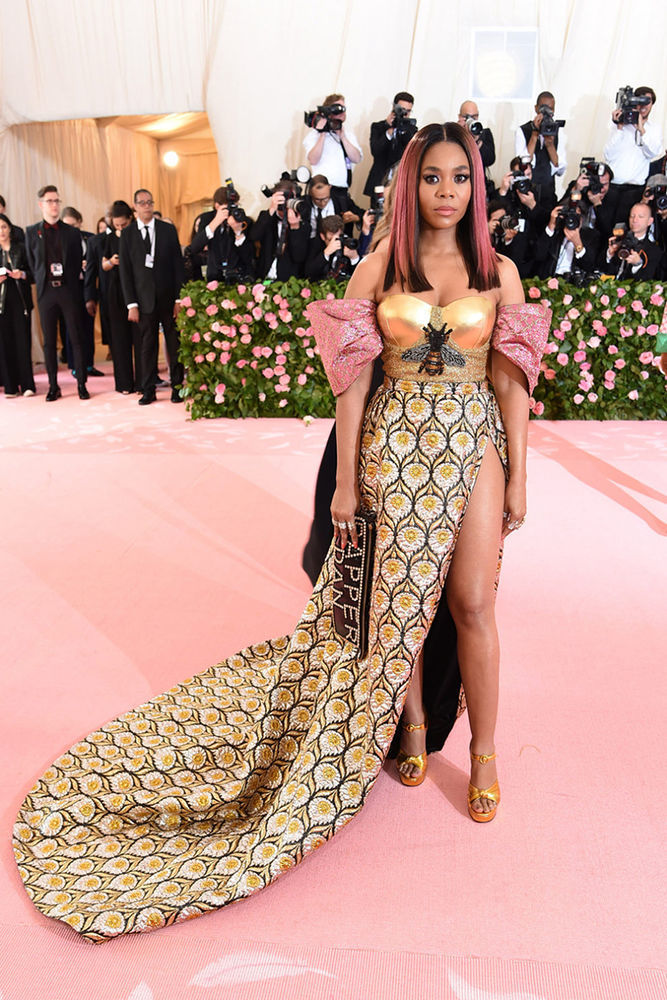 Is luxury not a vice? Manto from toy Arctic foxes became a highlight in Stella Maxwell`s outfit by Moschino: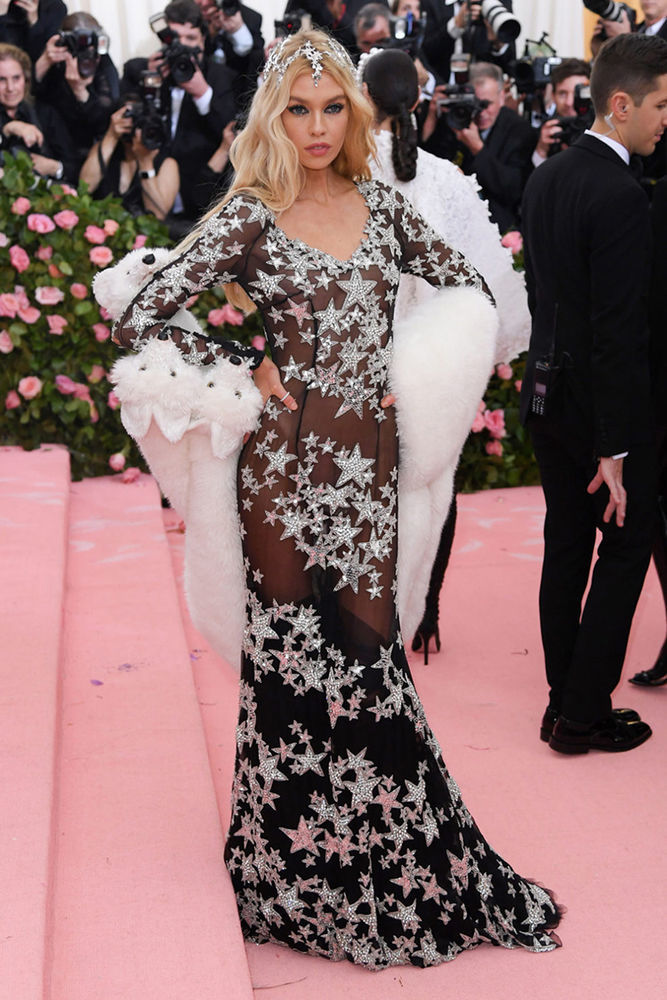 Latex, beauty and danger: model Lily Aldridge in Richard Quinn, scarlet rose Jourdan Dunn, and Nina Dobrev, wearing ultra-mini by Zac Posen, dominatrix Tessa Thompson in Chanel: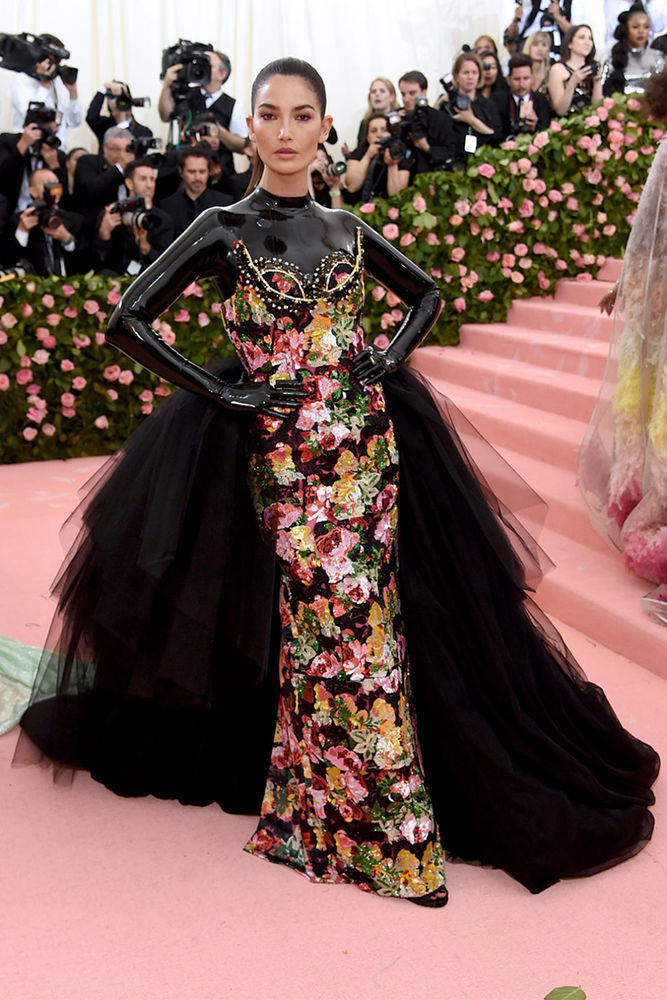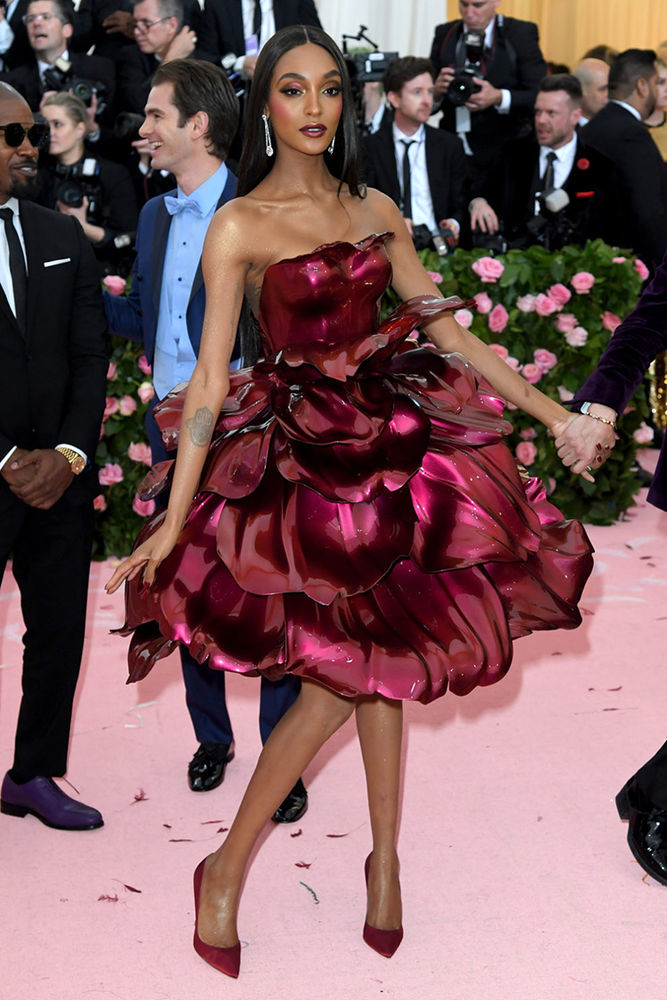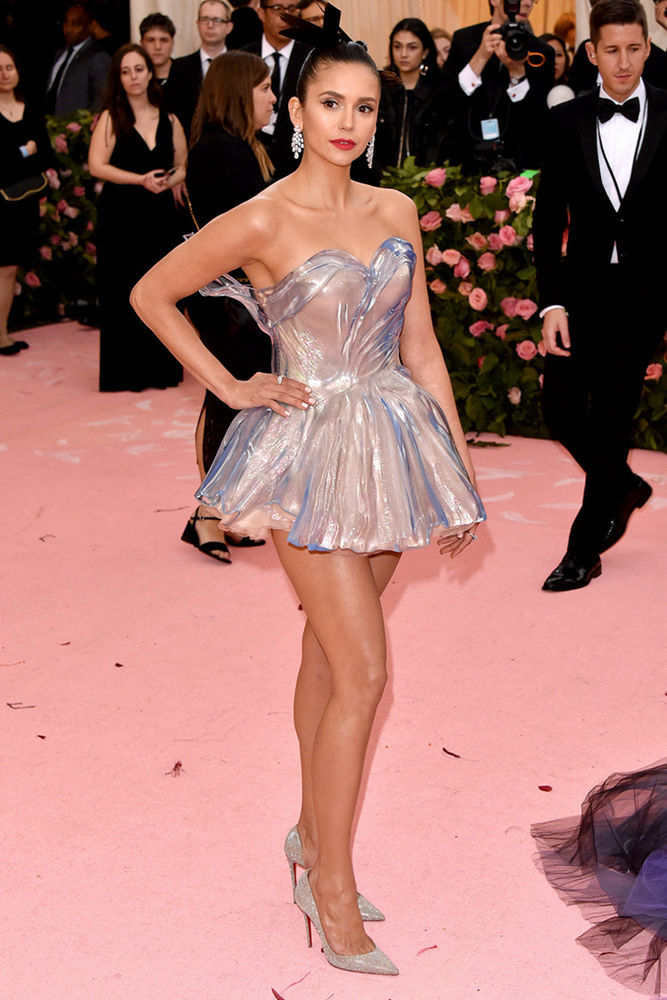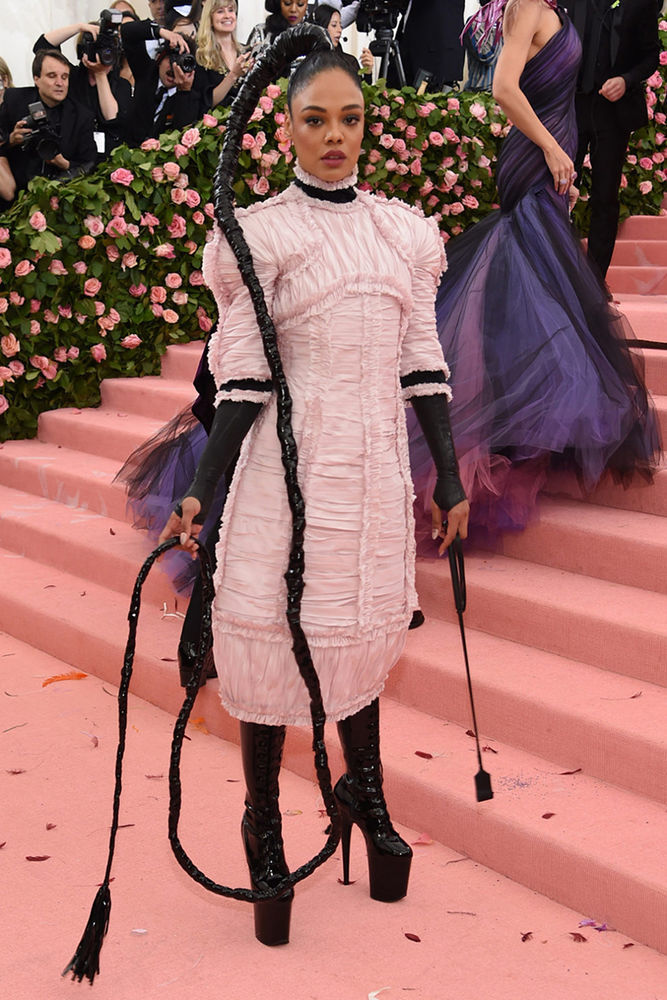 "Look me in the eyes!" screams the outfit of Janelle Monáe by Christian Siriano: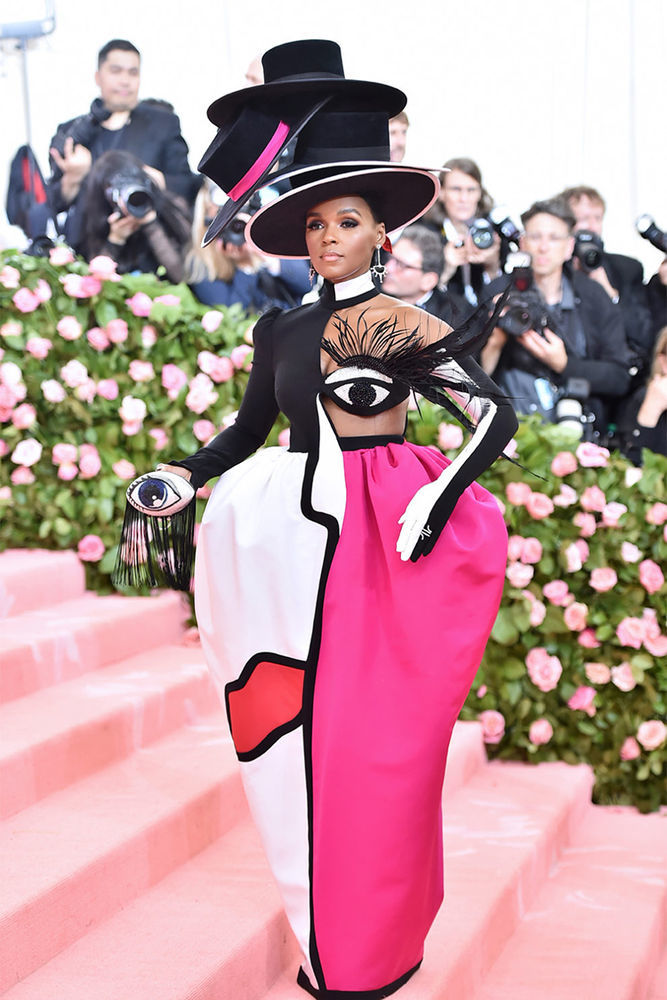 Donatella Versace`s dress declares her a goddess: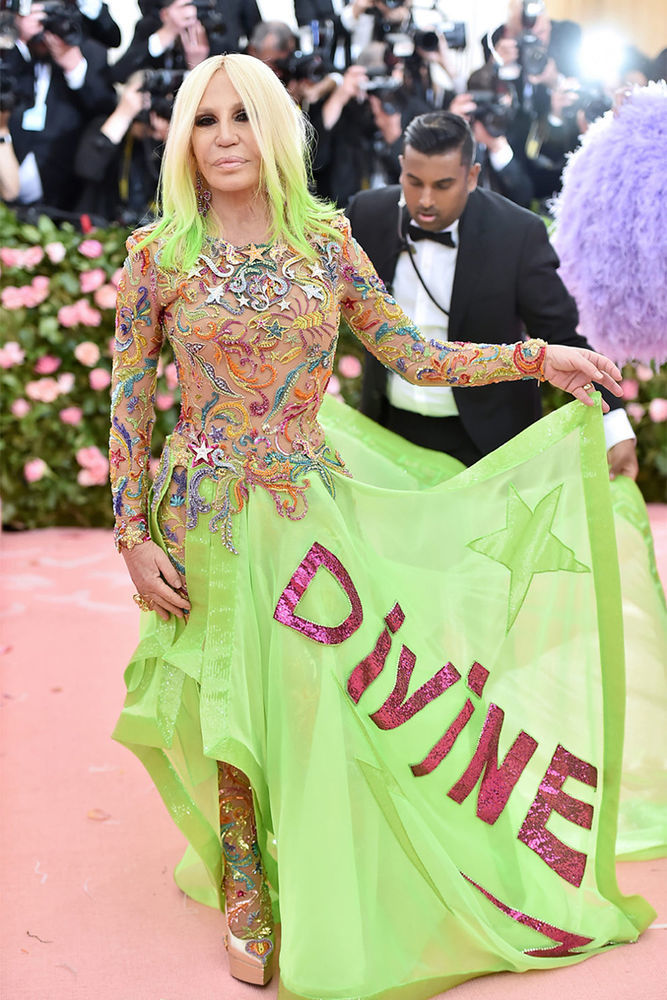 The ruffle dress by Viktor & Rolf hides the request not to photograph Hailee Steinfeld: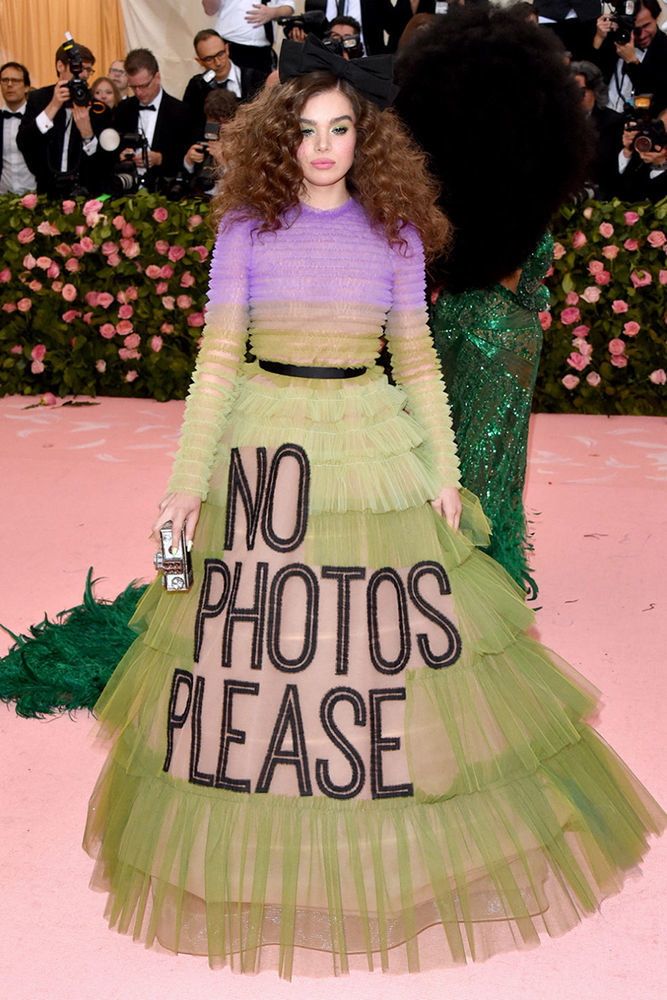 Going beyond the borders is a usual thing for Tracee Ellis Ross in Moschino: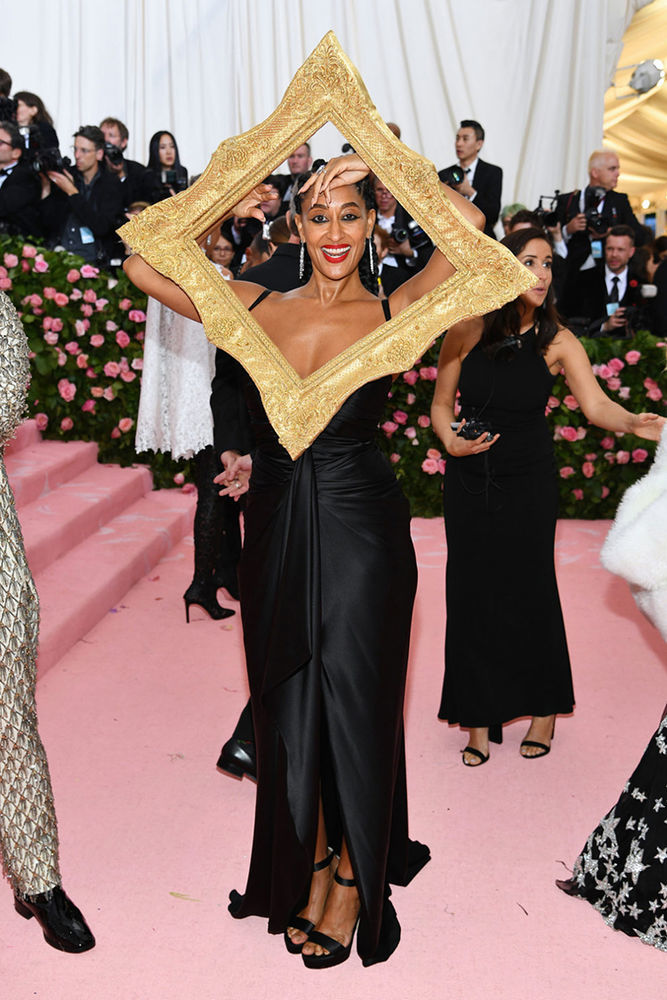 Wedding for oneself, or dress-tuxedo on Zazie Beetz by Thom Browne: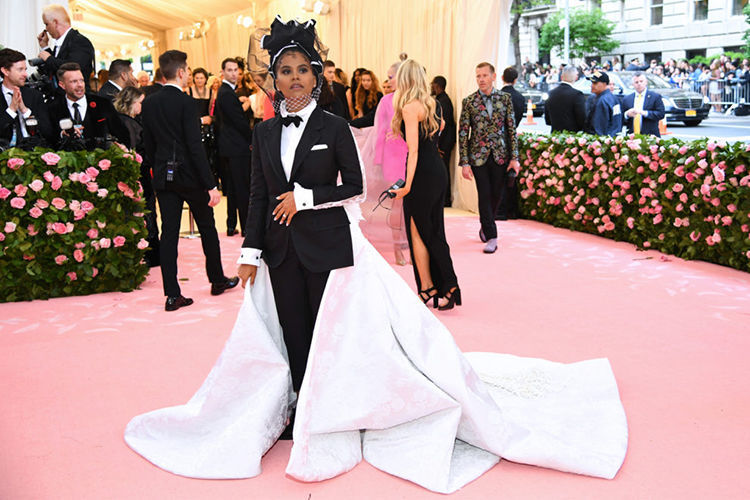 Forest dryad Julia Garner, dressed in Zac Posen:
I am a wave: Cardi B in a dress by Thom Browne: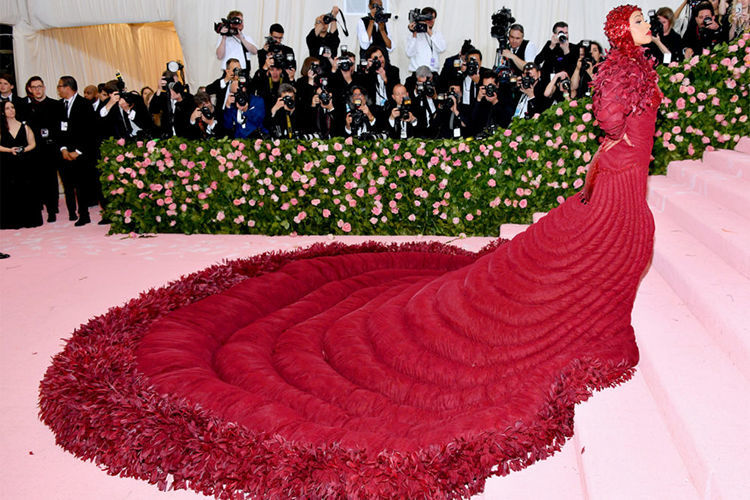 Mixture of everything on Cara Delevingne, wearing Dior: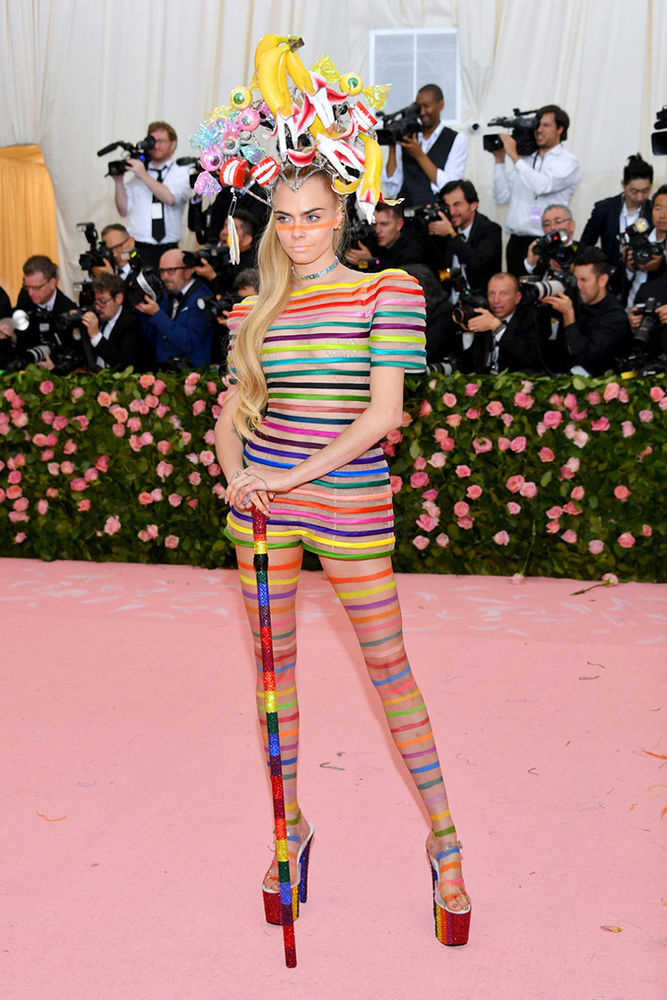 Luxury style from Bella Hadid and Jeremy Scott in Moschino: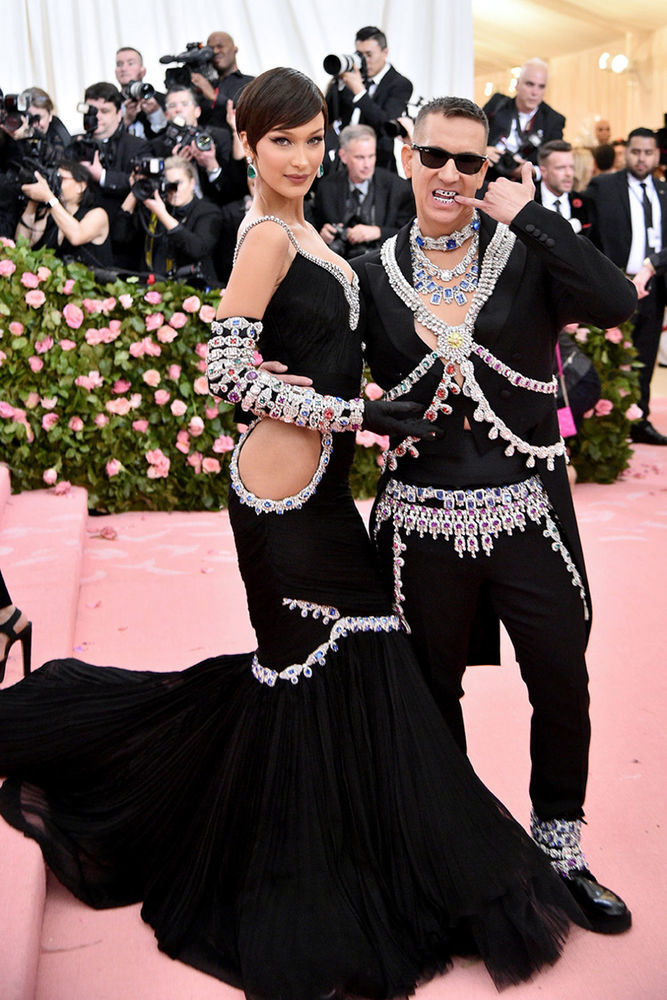 Live Barbie in Moschino — singer Kacey Musgraves:
"La Liberta" Diana von Fürstenberg in the dress of her own brand, Diane von Fürstenberg: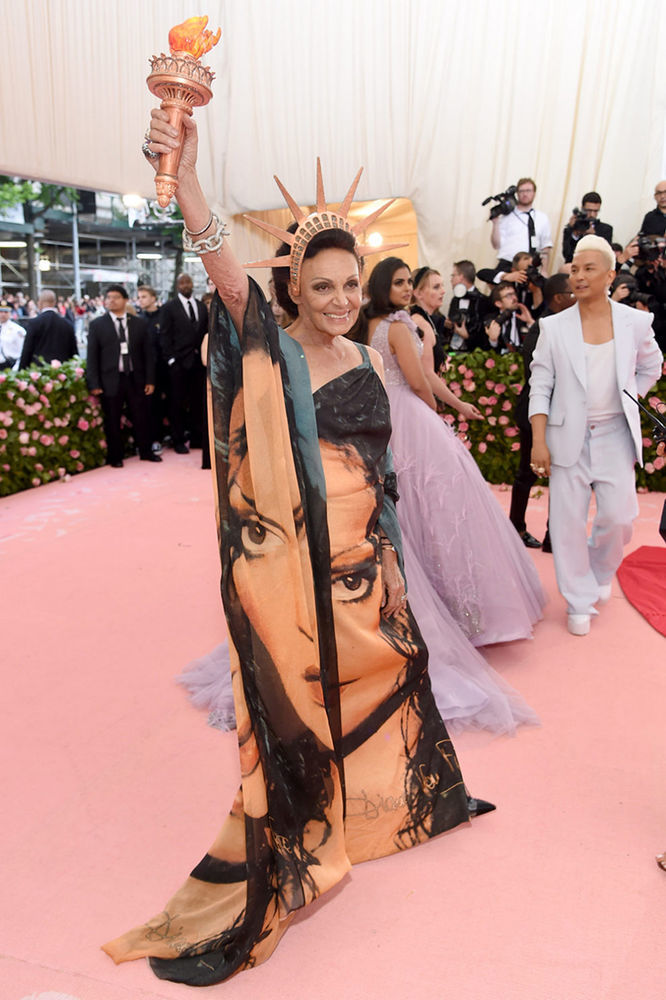 Real Cinderella Zendaya in a luxurious dress by Tommy Hilfiger: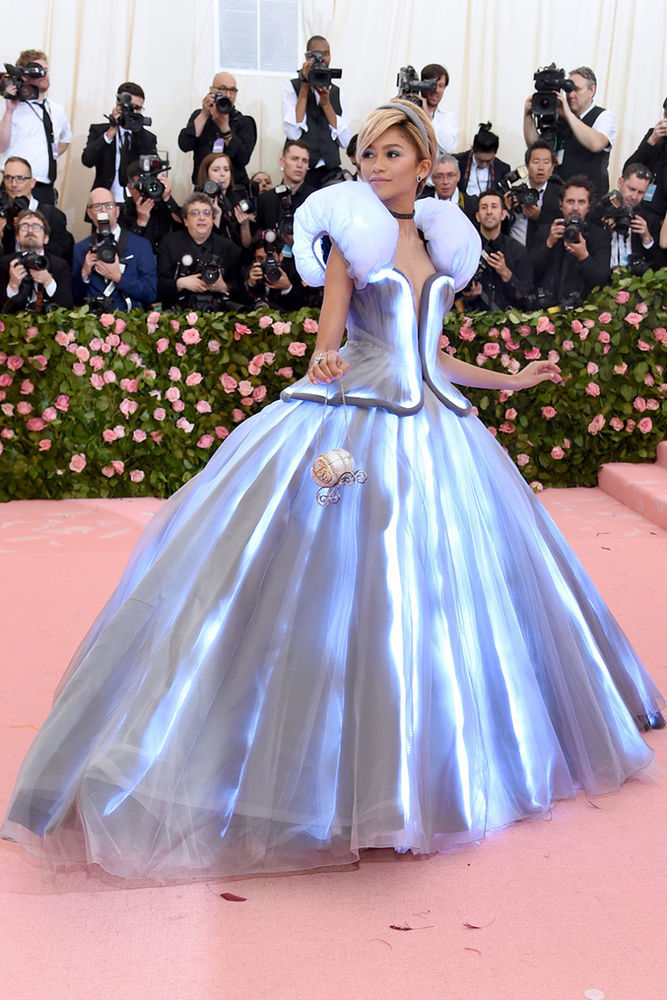 The cherry on the cake are the outfits of celebrity men who are dressed as cool as women.
If Lady Gaga is the Queen of Camp, then Ezra Miller, dressed in Burberry, is the King: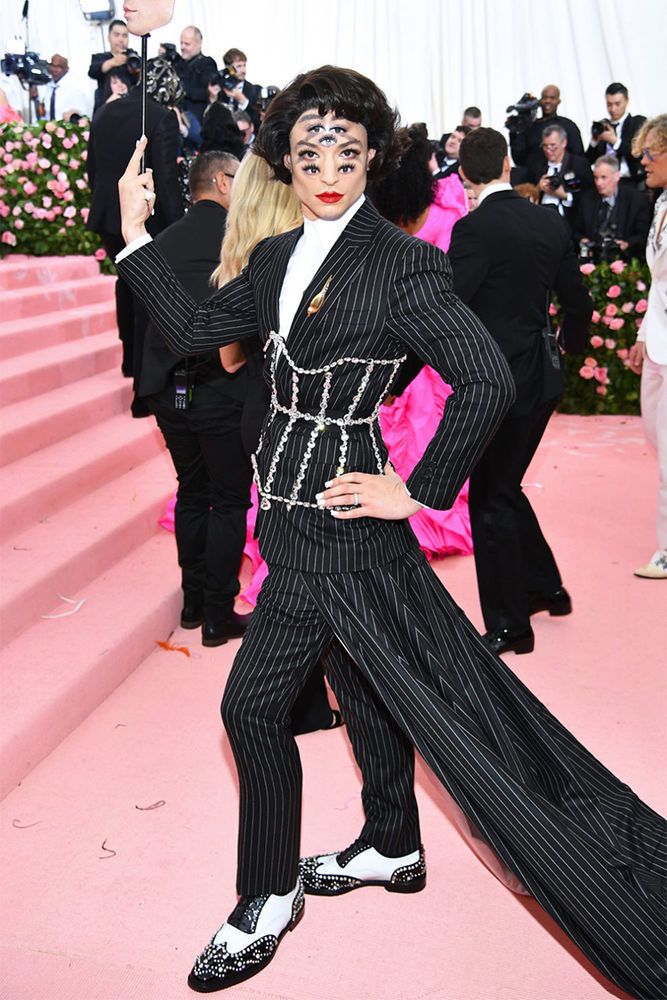 Jared Leto in Gucci shocked the audience with his own head in his hands... Fortunately, it is made of wax: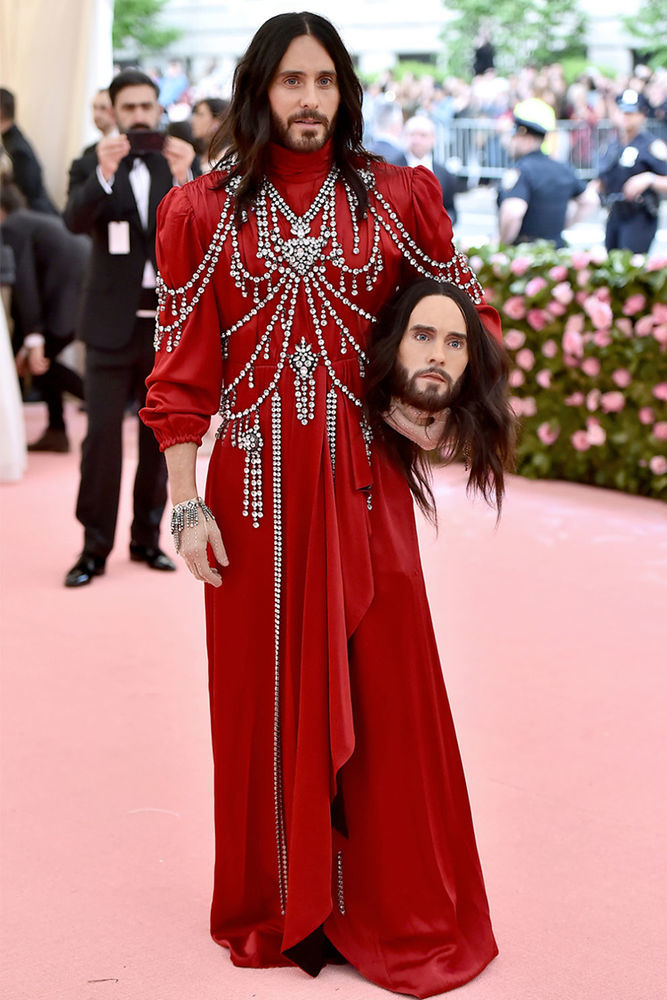 Fashion editor and columnist Hamish Bowles succumbed to the trend of feathers with an outfit by Maison Margiela: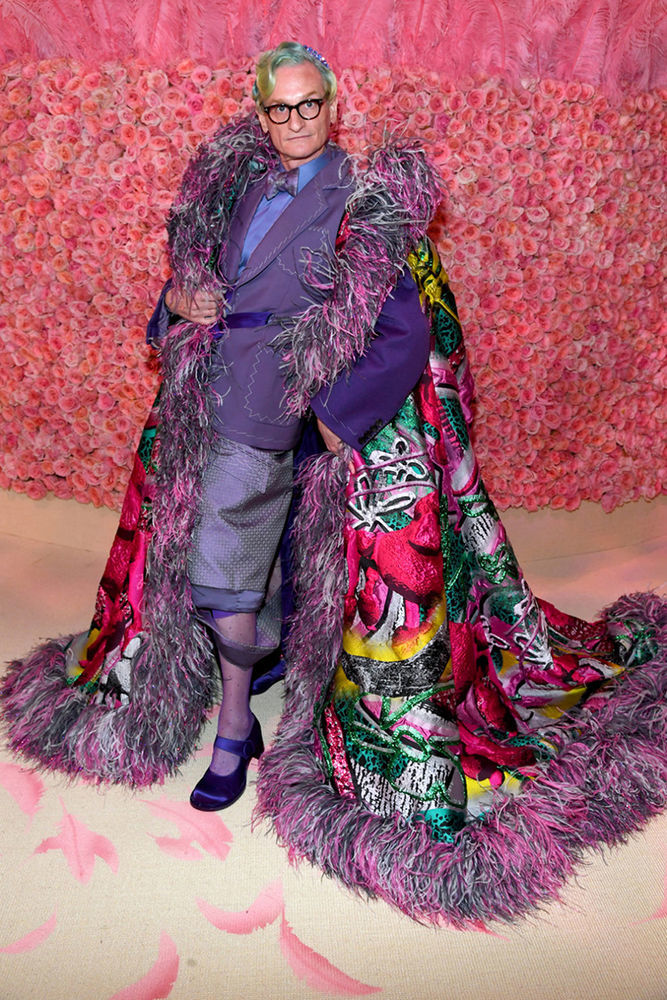 Golden Phoenix Billy Porter blinded everybody with his outfit by The Blonds: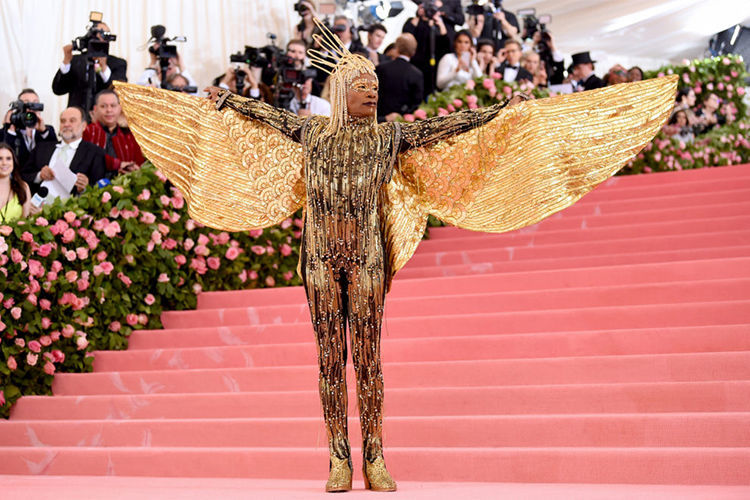 Whose outfit impressed you the most? Which one would you never wear to a public event? Waiting for your comments!