Recently I have visited the most beautiful region of France — Normandy. It was my first trip there, and I was delighted to discover beautiful cities of the region, their architecture and traditions.
Deauville impressed me the most, it is a fabulous town, really well-groomed and green.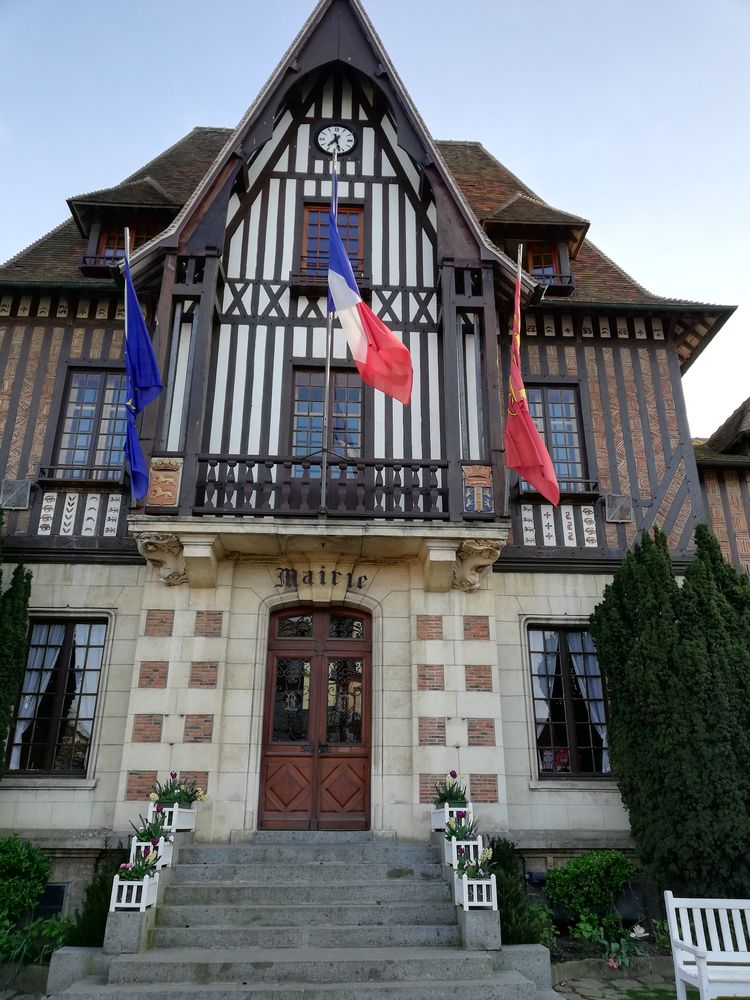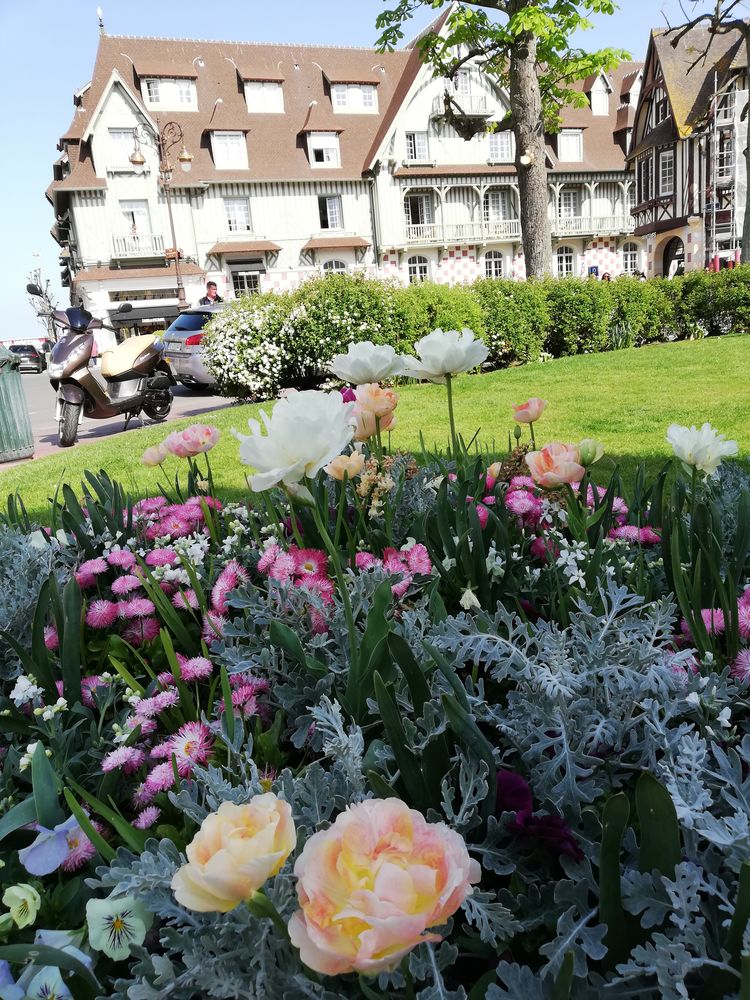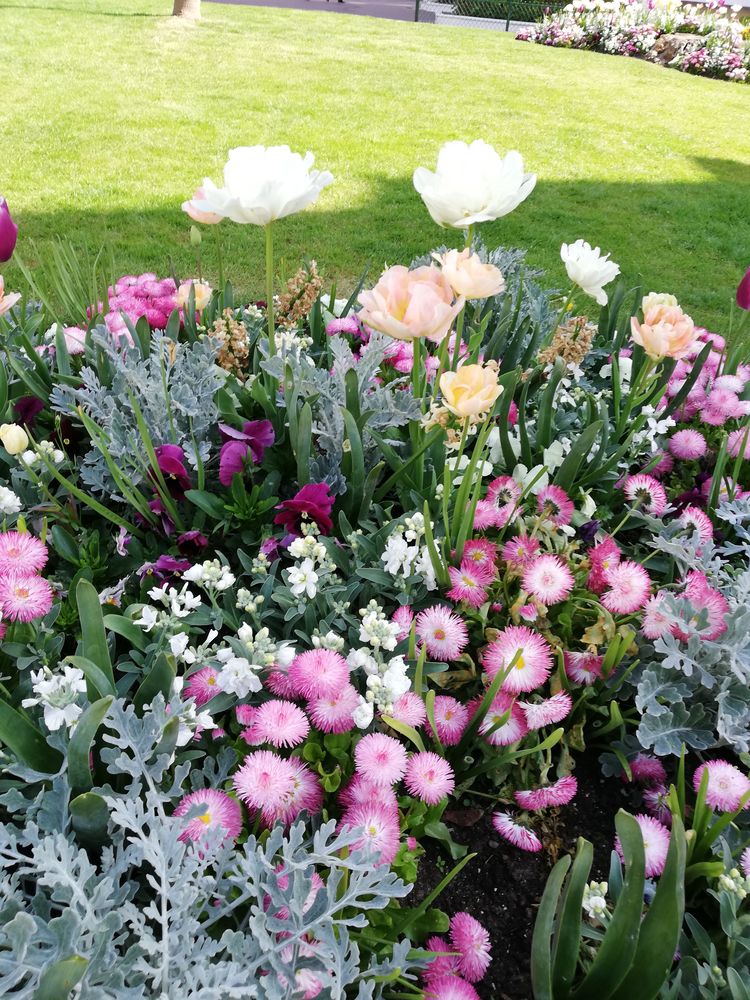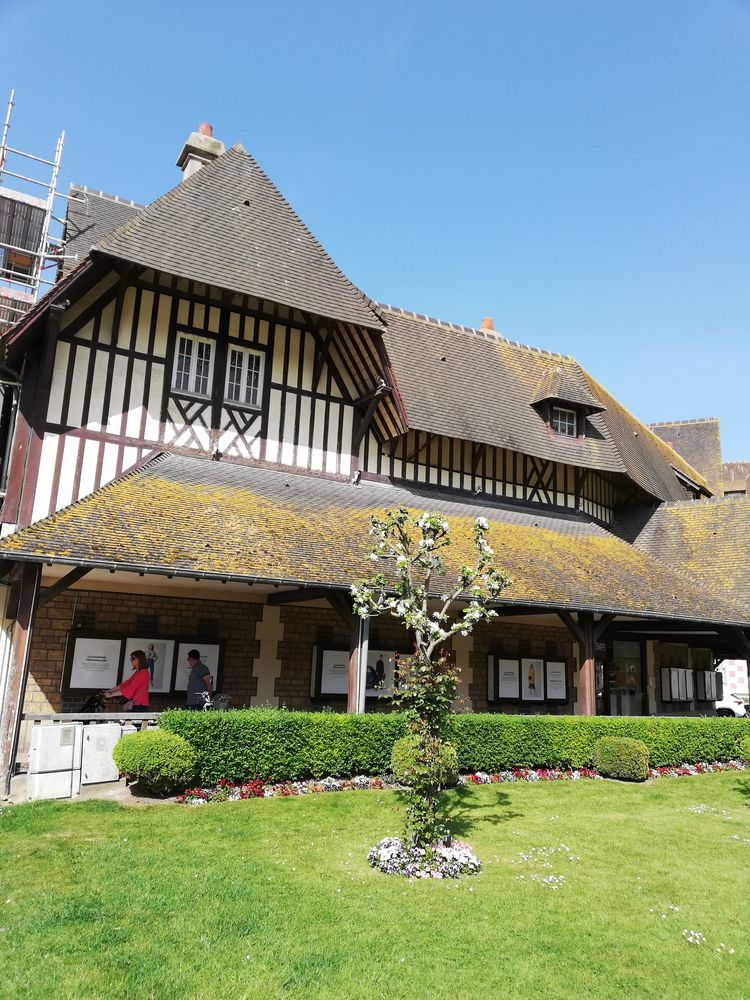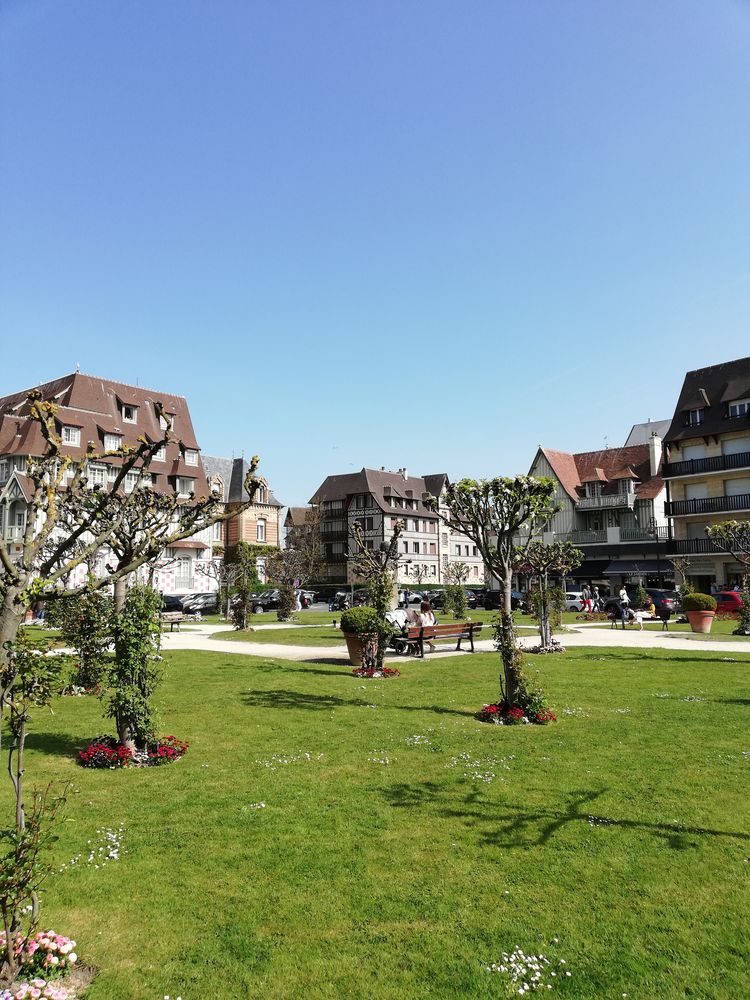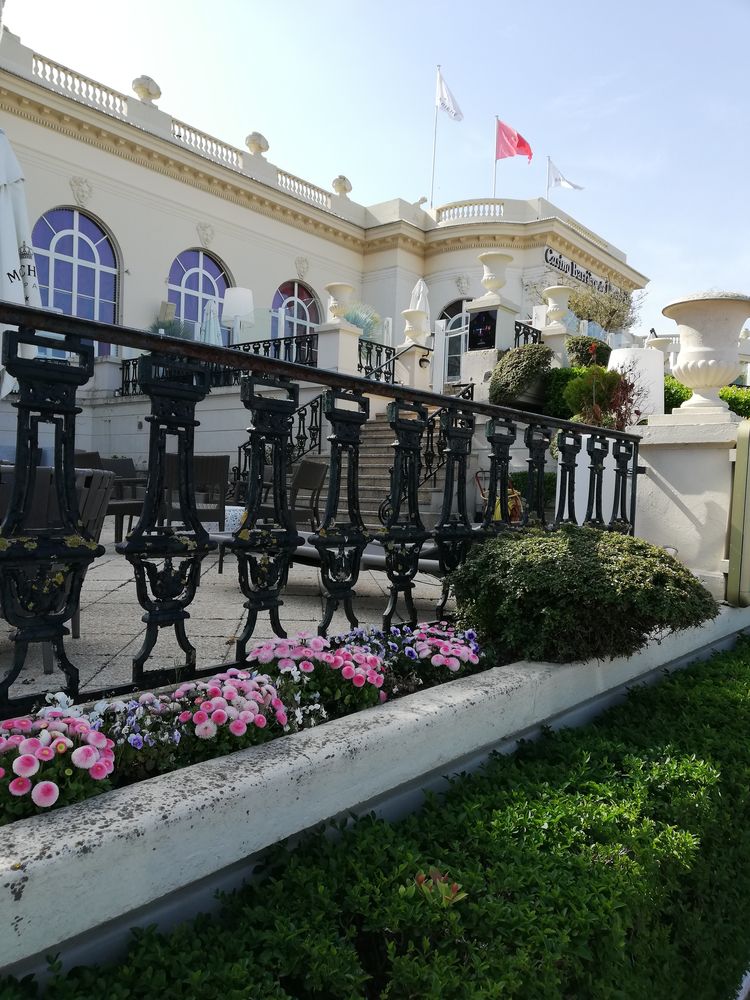 Deauville is located near the ocean, which gives it special beauty and attractiveness, there are always a lot of people at the end of the week: Parisians love Normandy, and not only Parisians!
How can`t you love it, look at this splendor!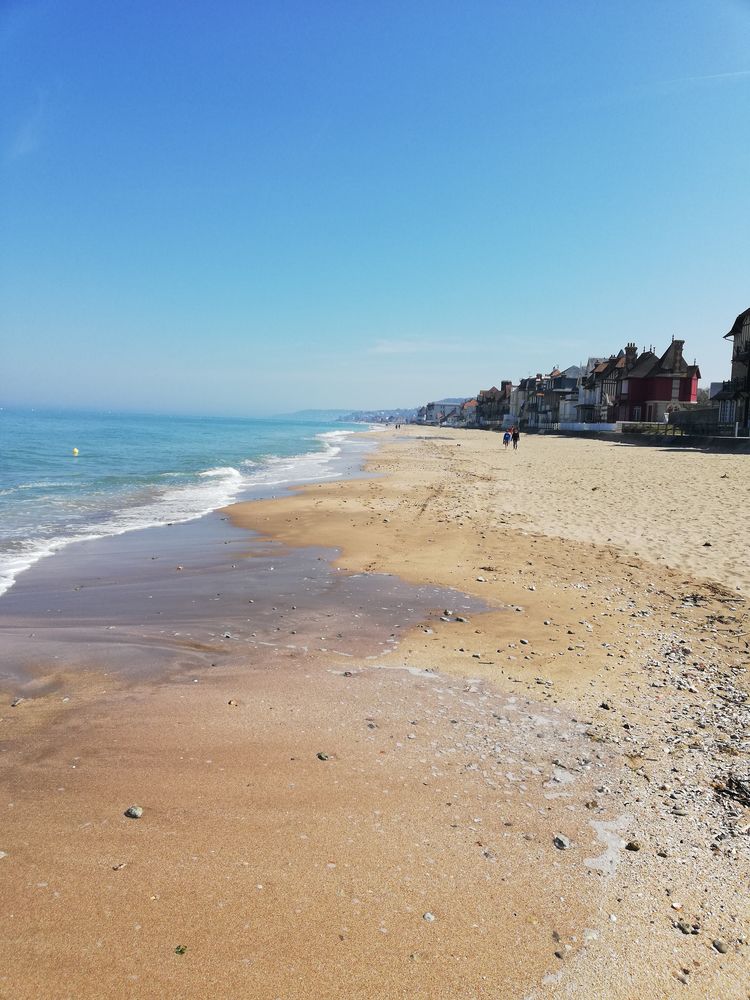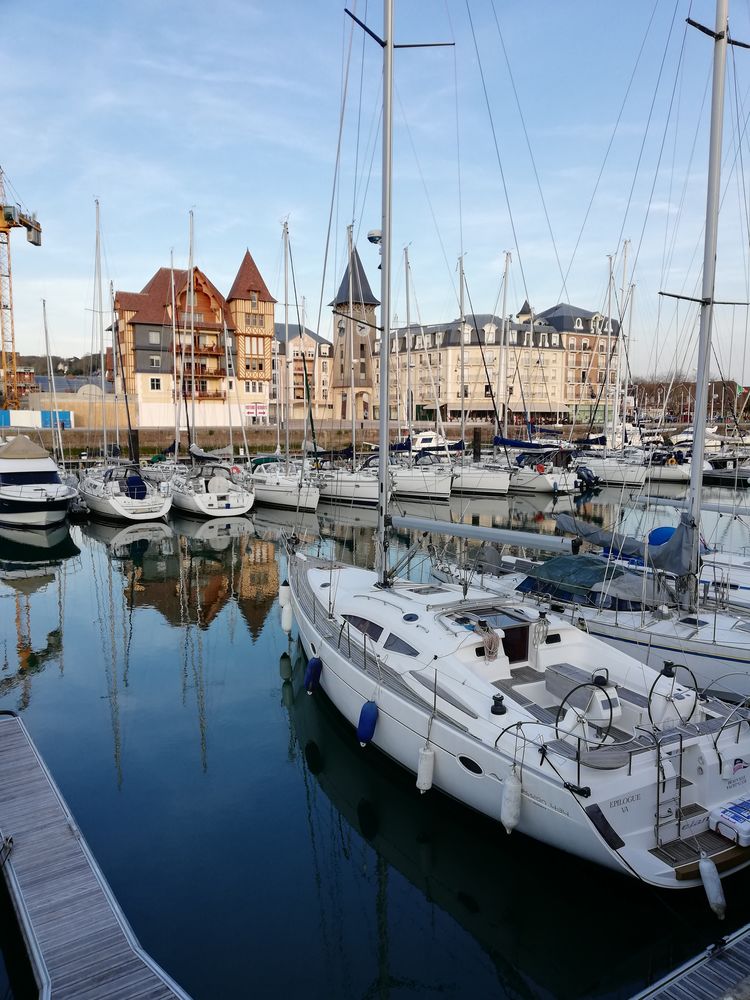 As for Deauville, I was amazed that the old Norman houses with traditional architecture in the city centre are homes to famous luxury shops and hotels.
Deauville is a favorite holiday destination for Parisians at the weekend, many have apartments and houses here, you can quickly get there from Paris, following the highway.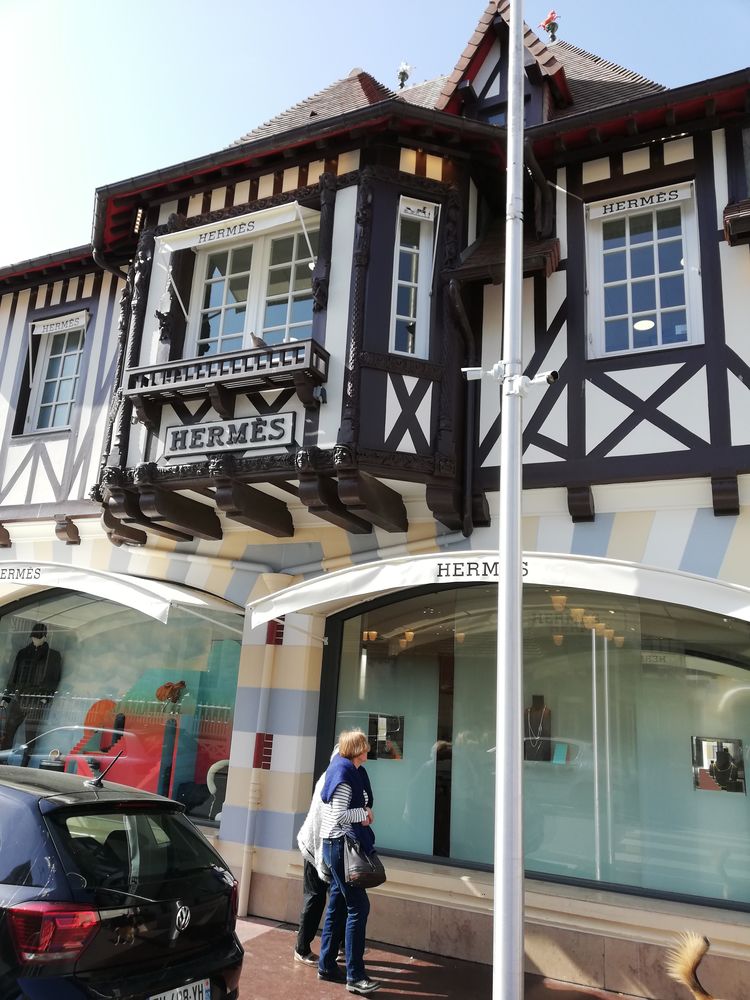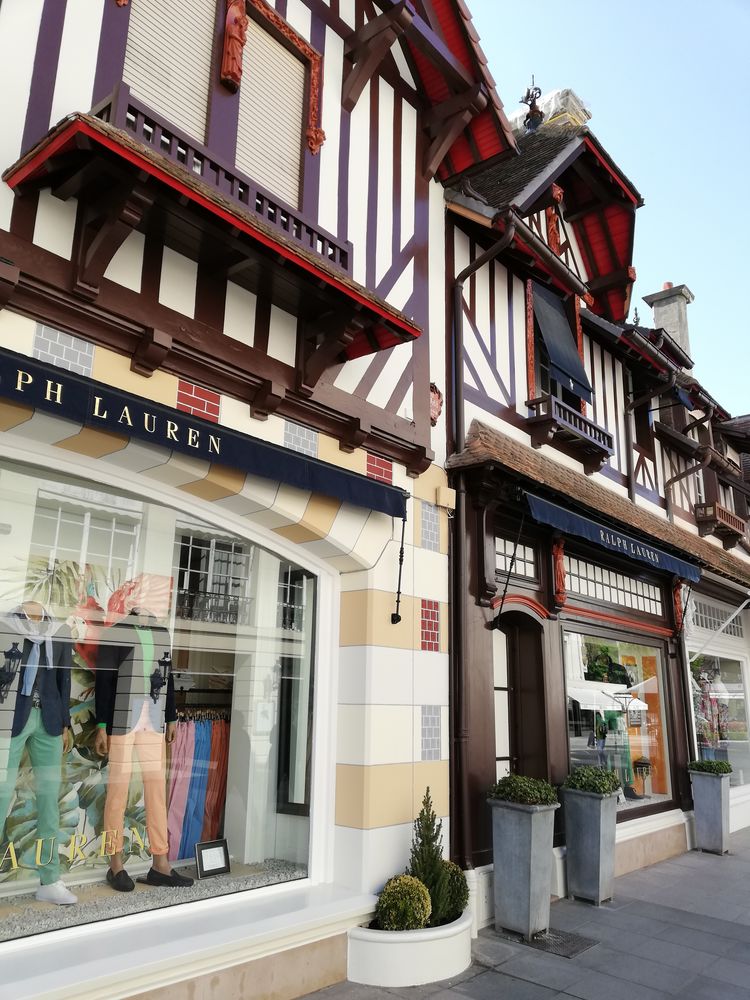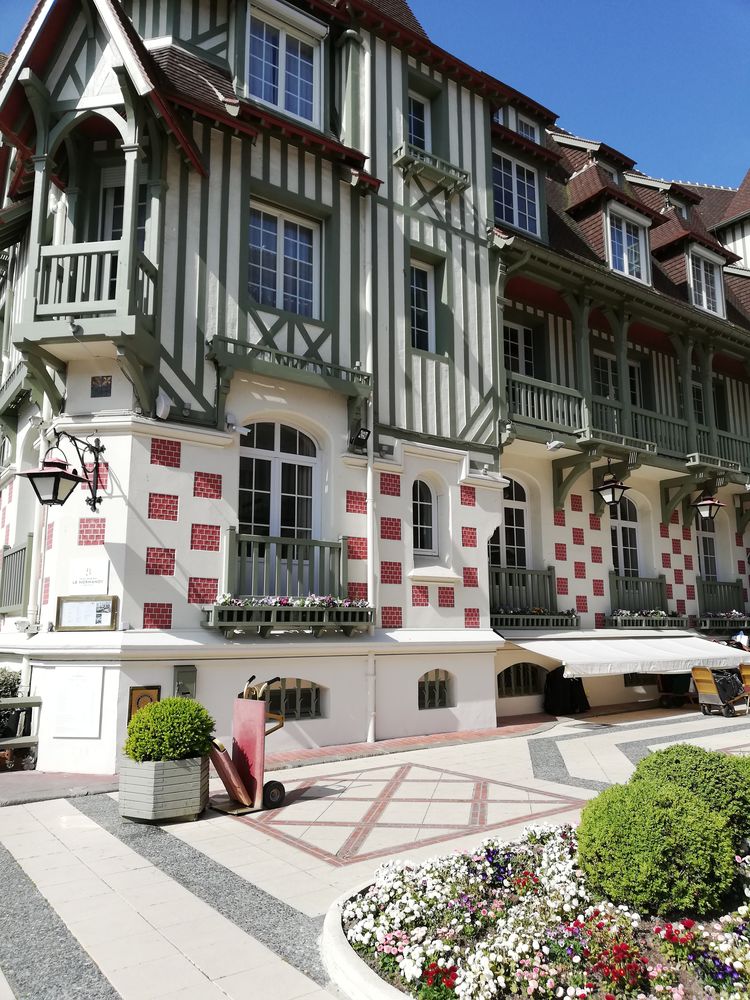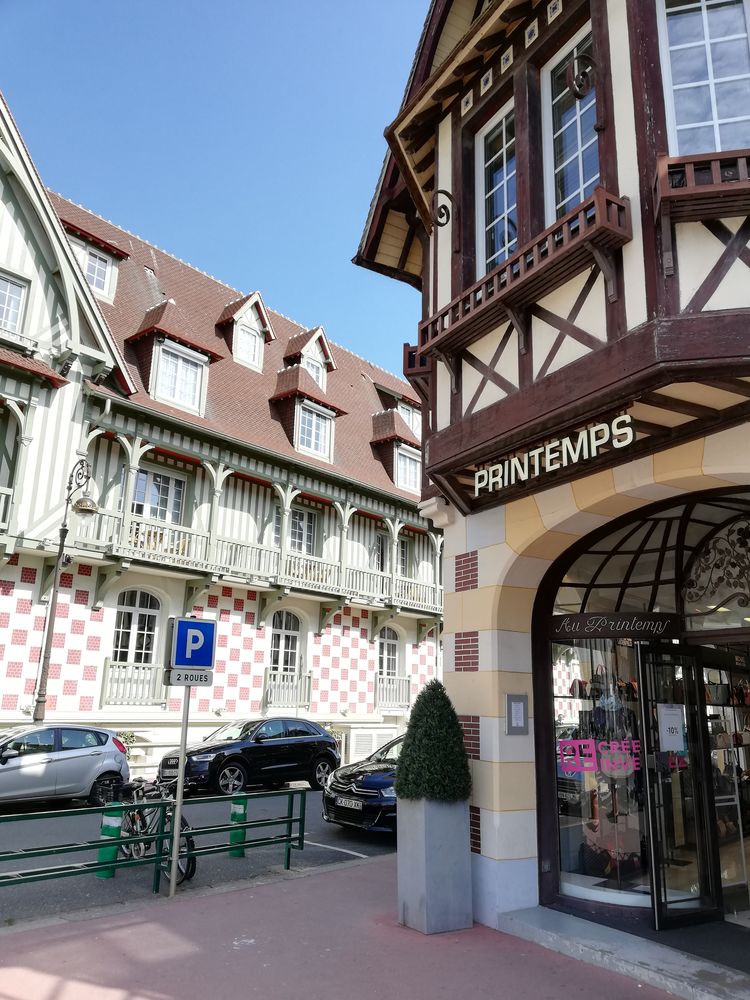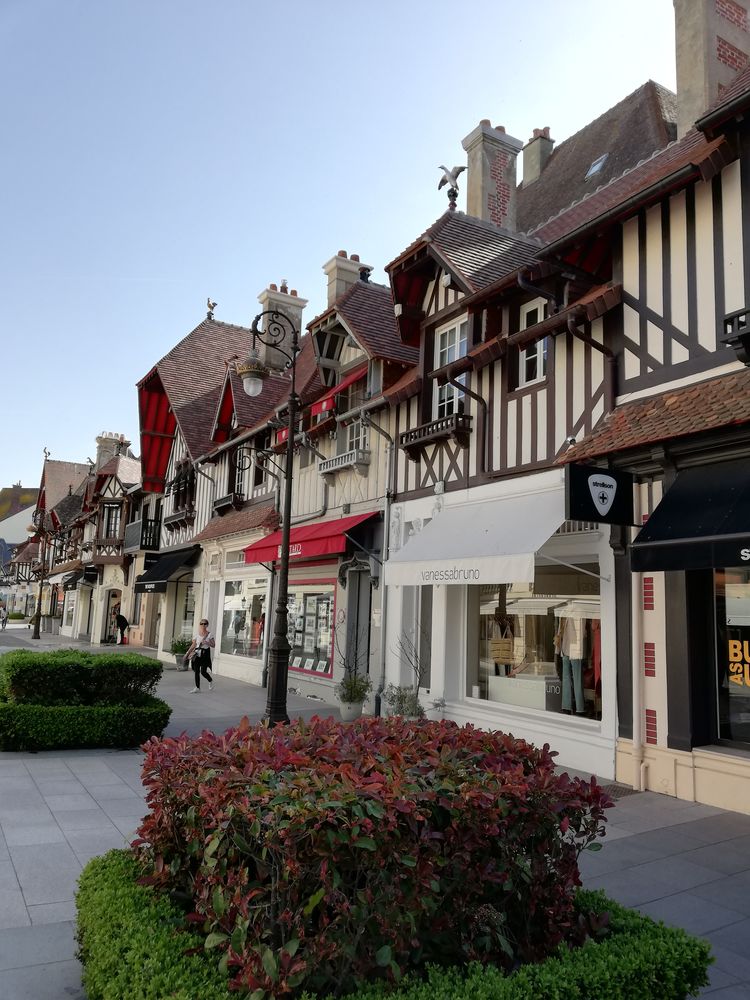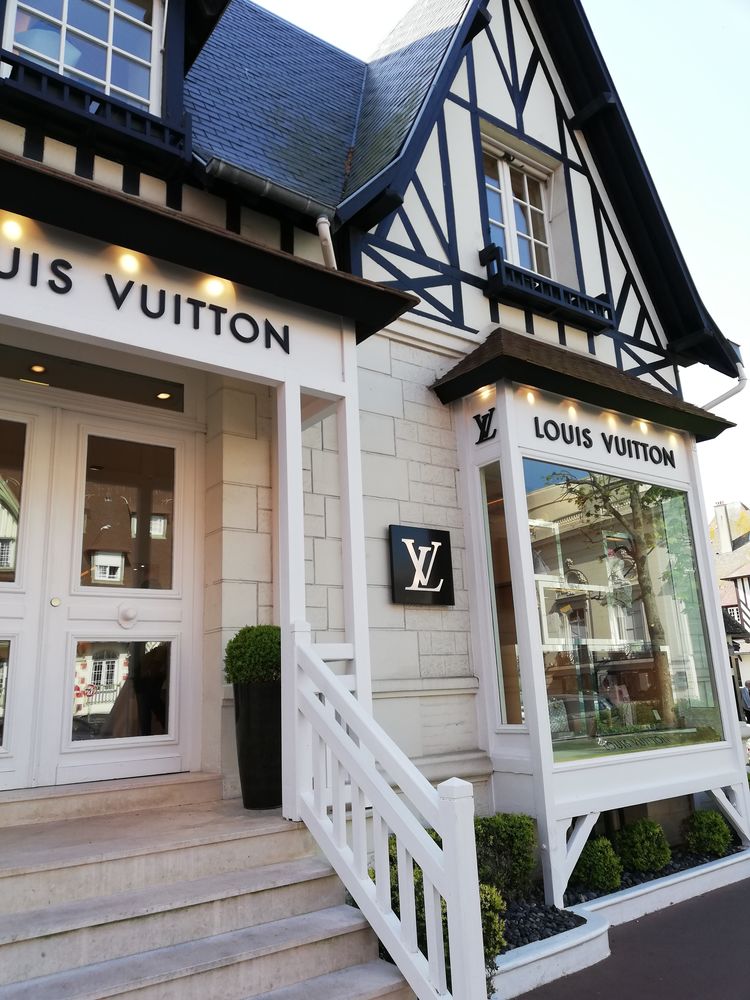 The view of the city is completely preserved, and even new houses are built in the Norman style, so that they do not stand out, but harmoniously complement the cityscape.
I really wanted to visit the antique shops in Deauville.
They turned out to be luxurious, and because of the high prices they became museums for me, because it was simply impossible to buy anything there!
These shops are designed for the rich Parisians who come there for the weekend, they then live in luxury villas near the ocean, there are many of them there.
Now I invite you to a tour around antique boutiques, so you can plunge into the atmosphere of the past centuries and see the beautiful paintings, sculptures, vases and other interior items created by artists of distant eras.
It is not always allowed to photograph in an antique store as a host or a hostess often accompany the visitors.
But I was lucky, the owner was busy, and I was able to take a photo of the things I liked, and now you can look at them.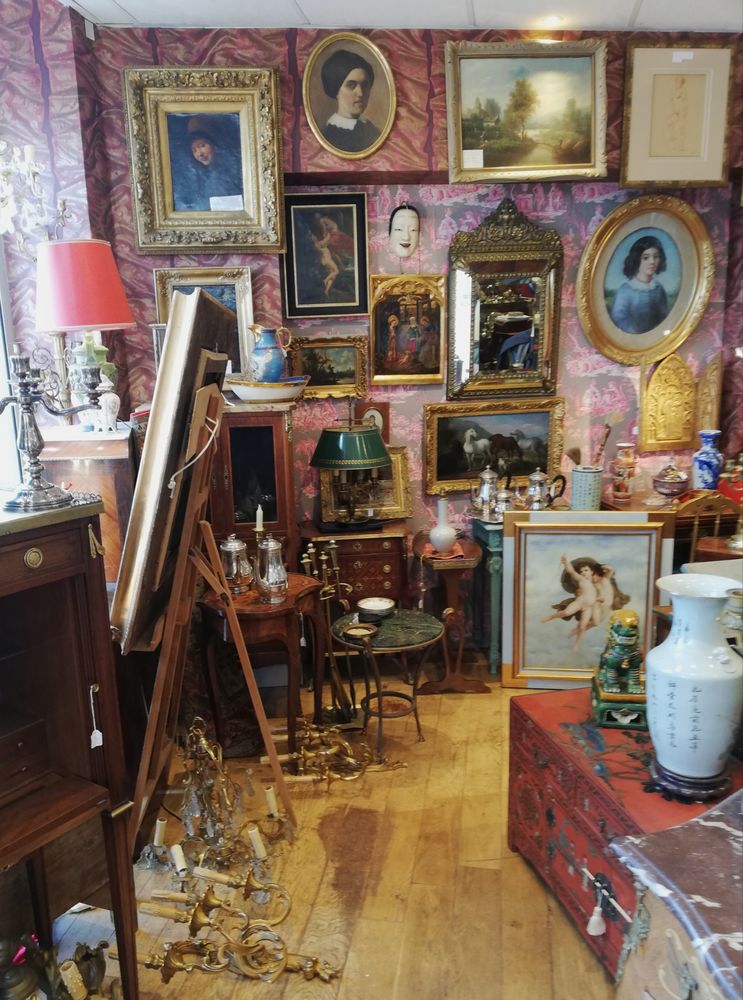 Visitors are greeted by a large - taller than a man - sculpture, made of wood, before it was decorated with an old church or cathedral, and now you can purchase it there.
Very skillful woodcarving, you will not even think that it is all made of one big log!
The artist of the 17th century was able to convey such a blissful serene expression to his sculpture.
Note how skillfully the folds on clothes are made, it is a pity that the paint peeled off from time.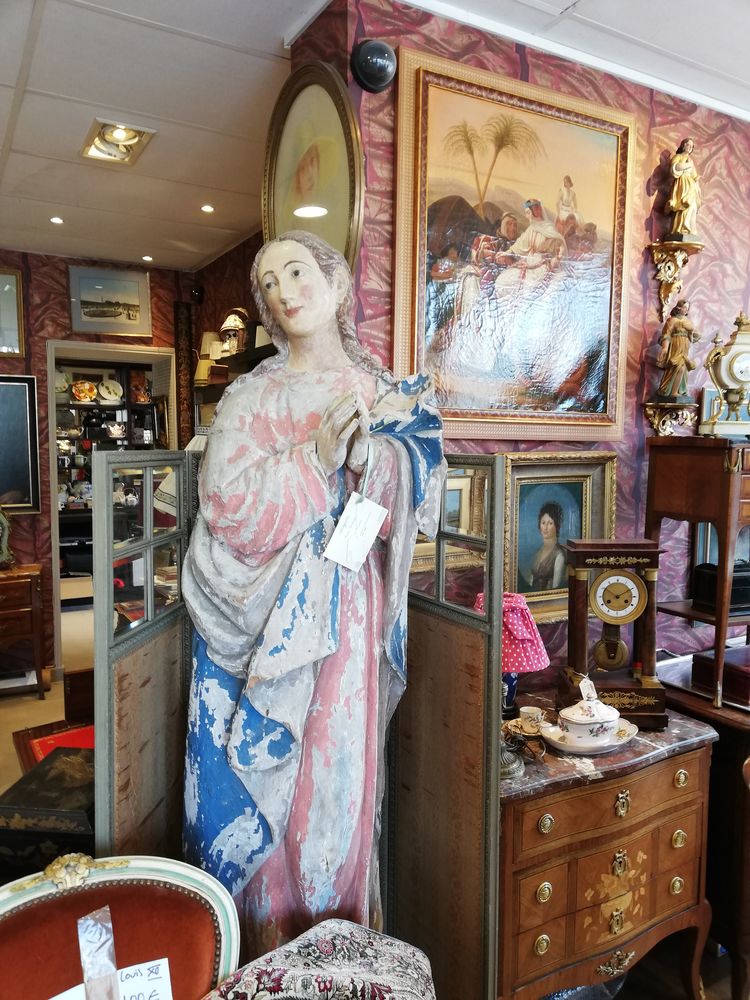 There were many beautiful mantel clocks made of bronze or bronze with marble of the 18th and 19th centuries, as well as luxurious wooden clocks with bronze in that shop.
Very rare items for a collection and for decoration!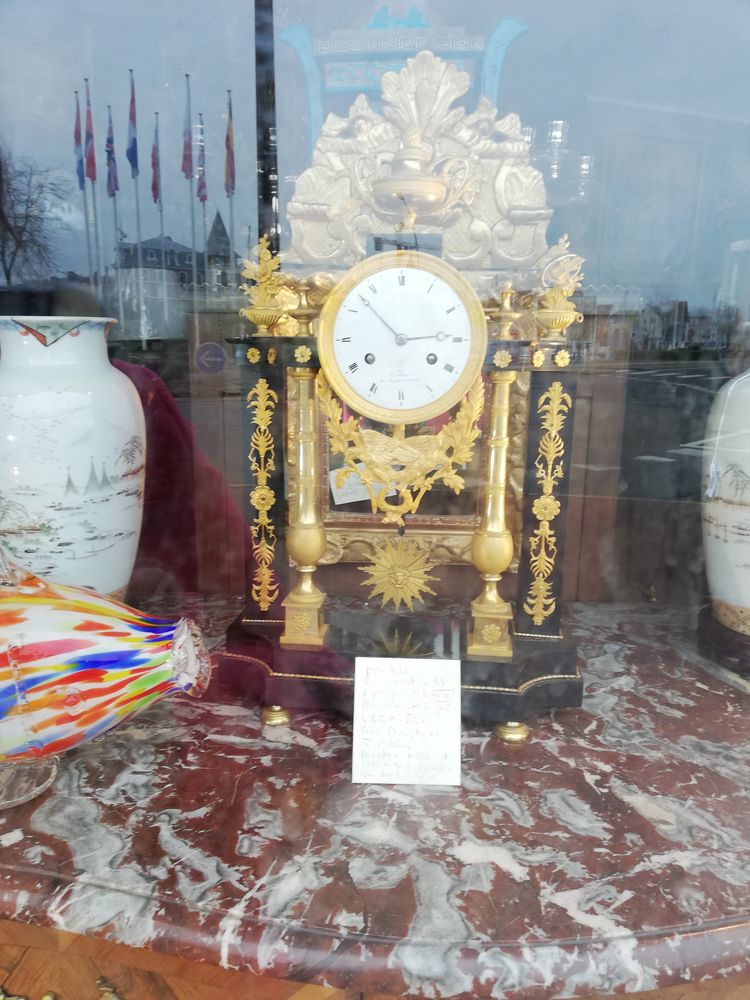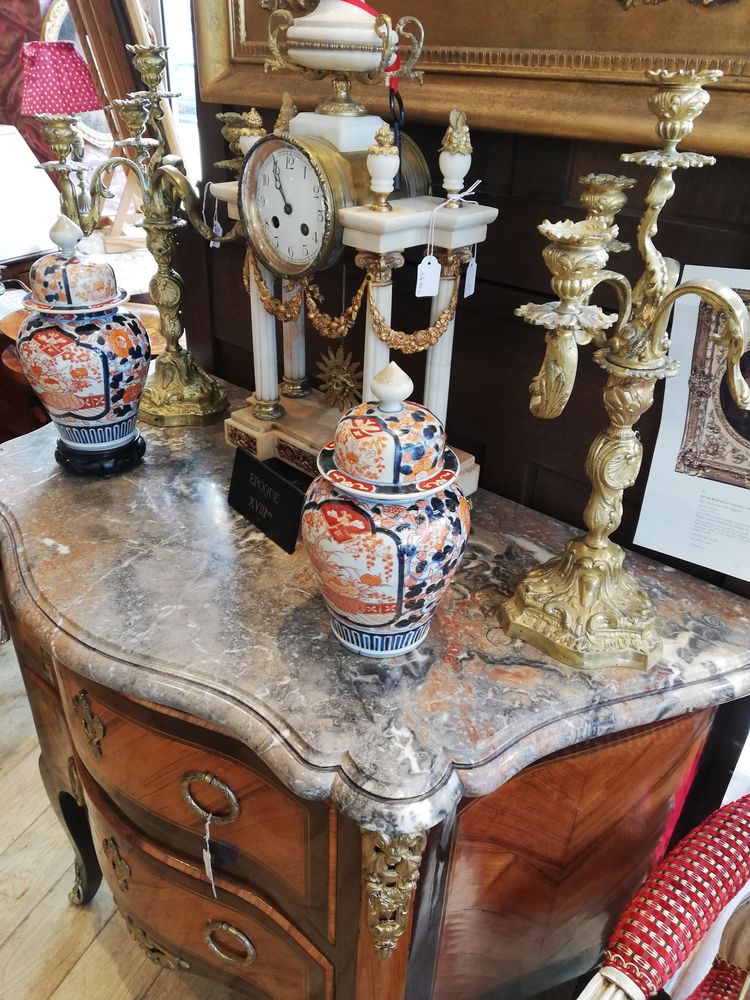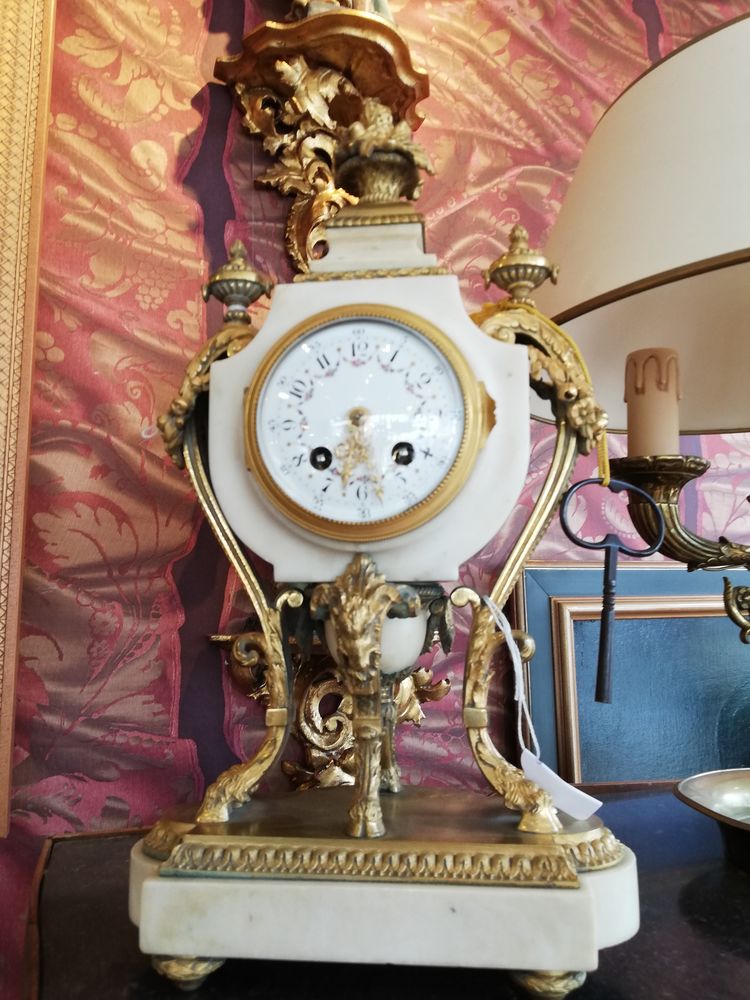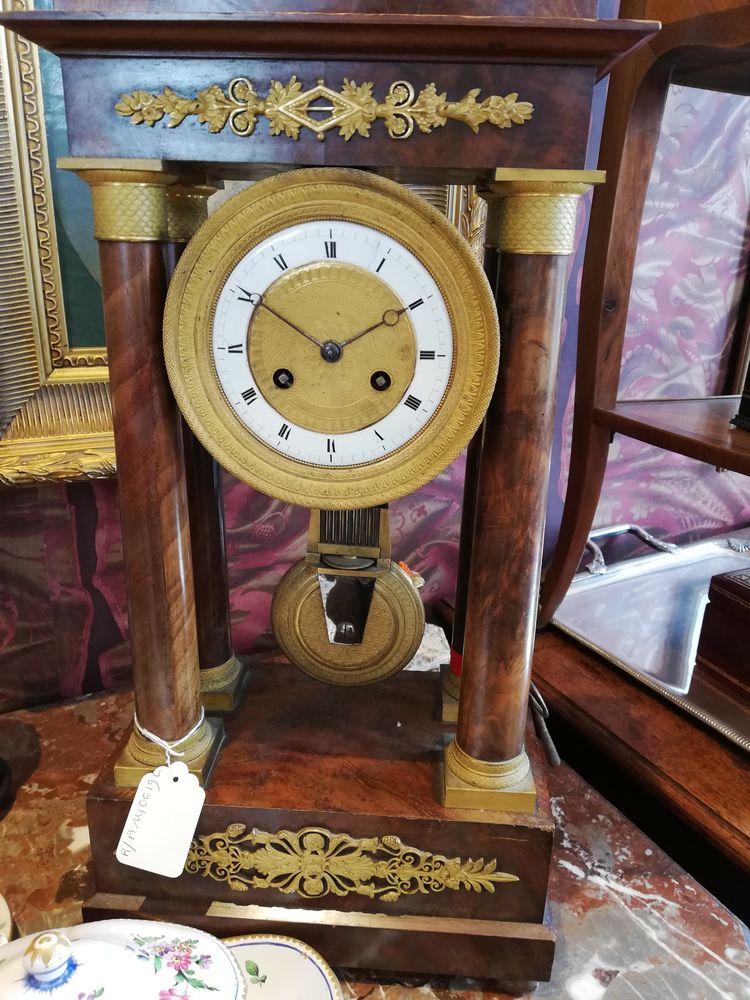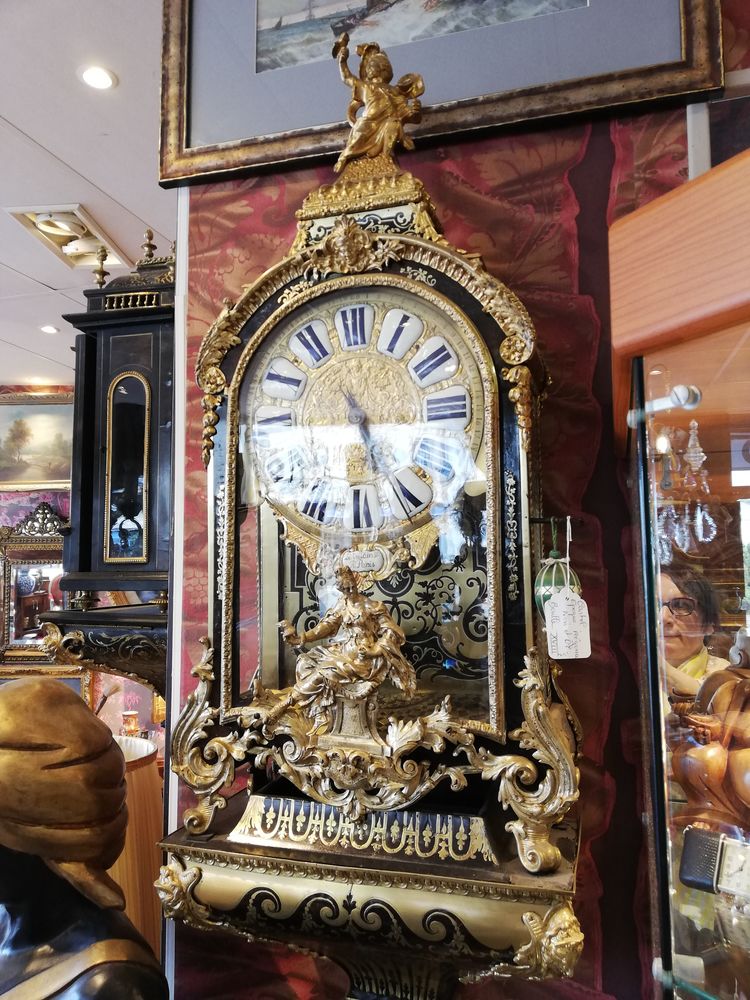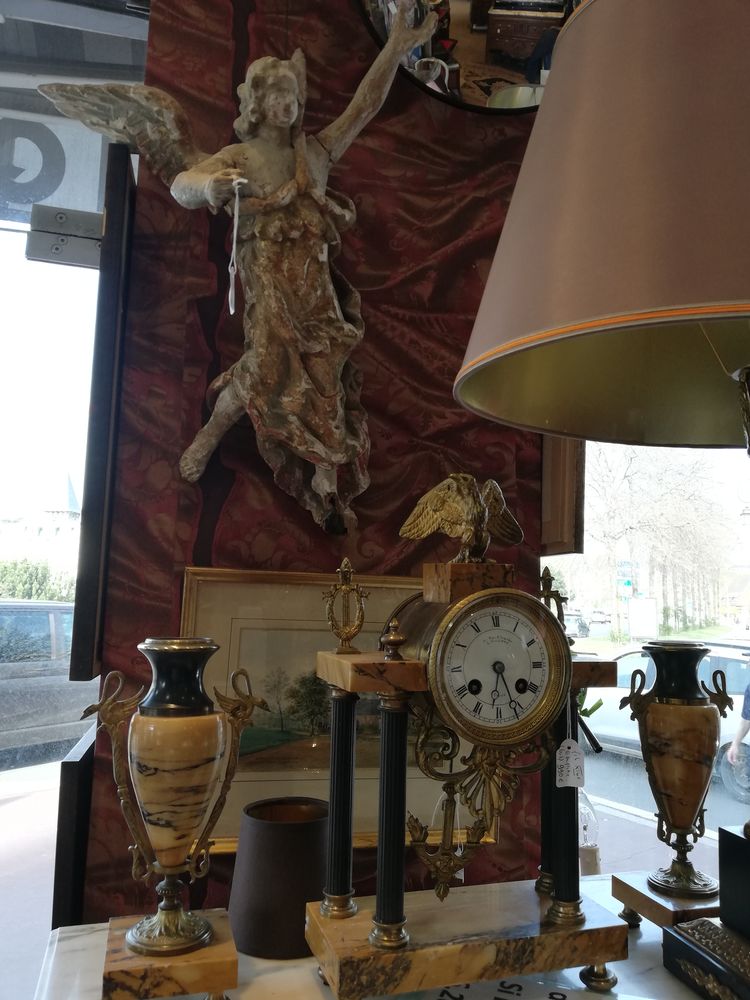 How many beautiful antique paintings were there, very old, worthy to take their place in museums!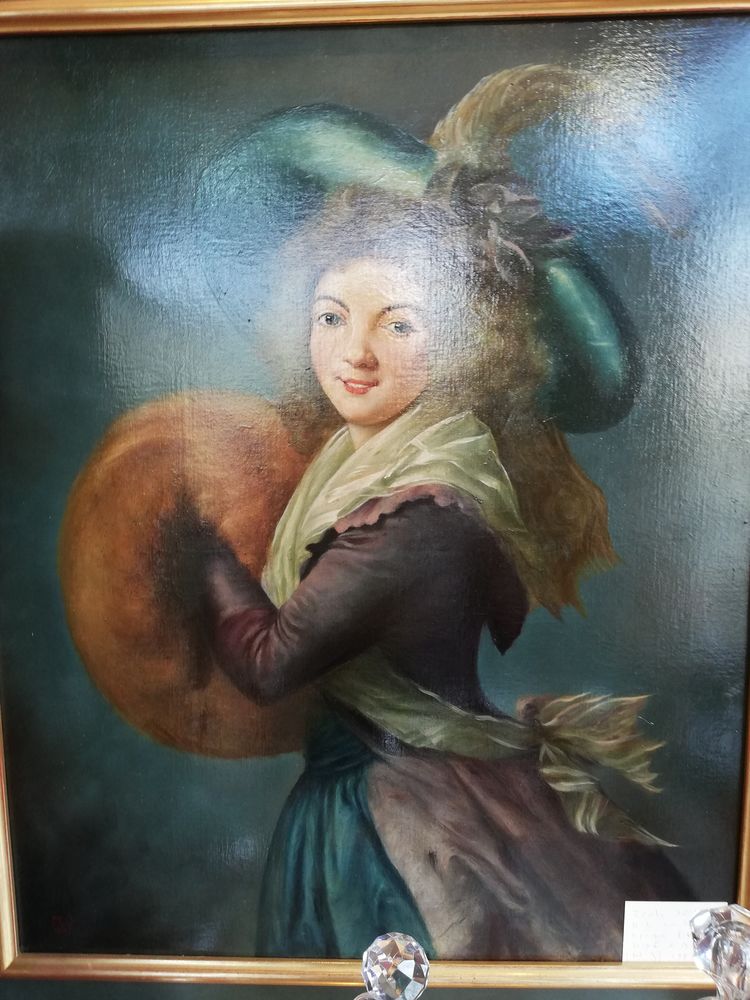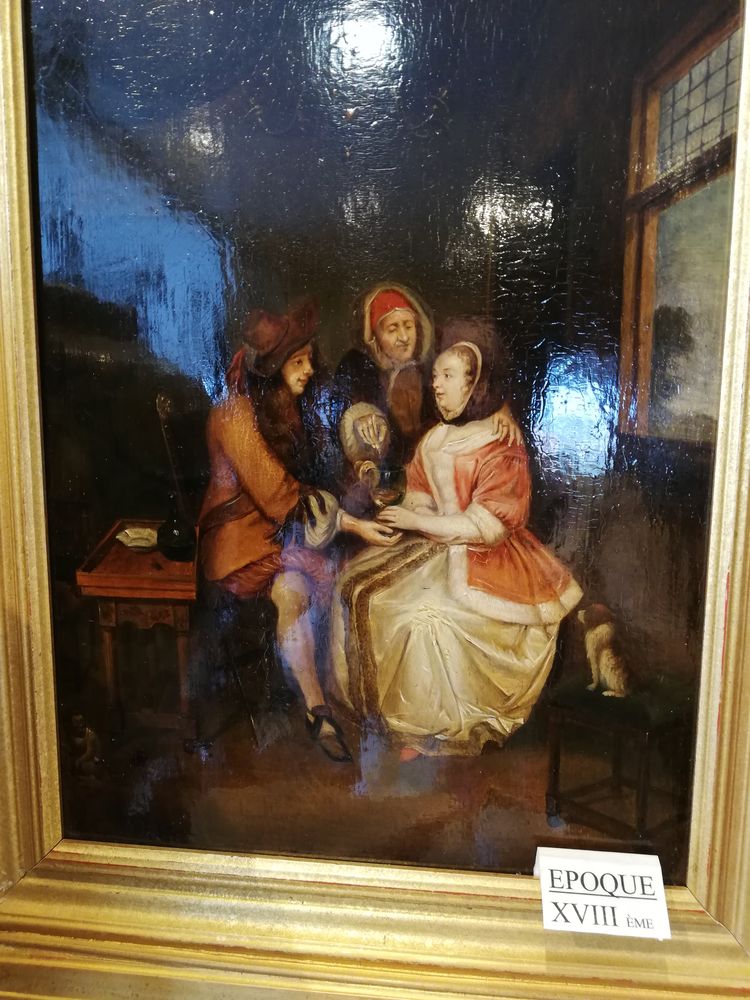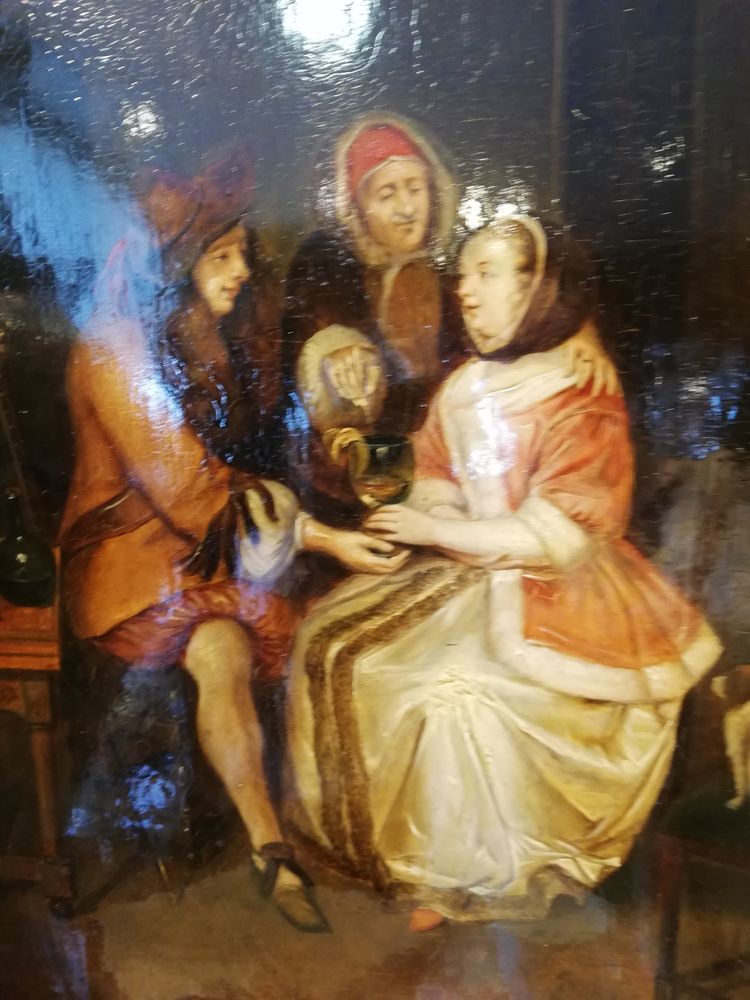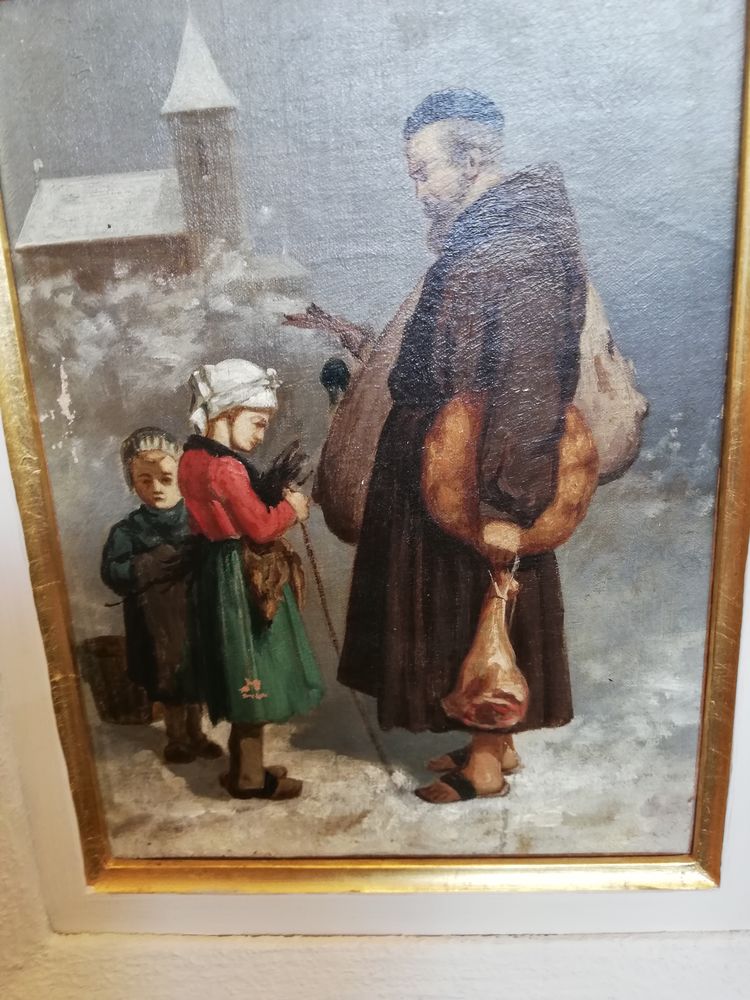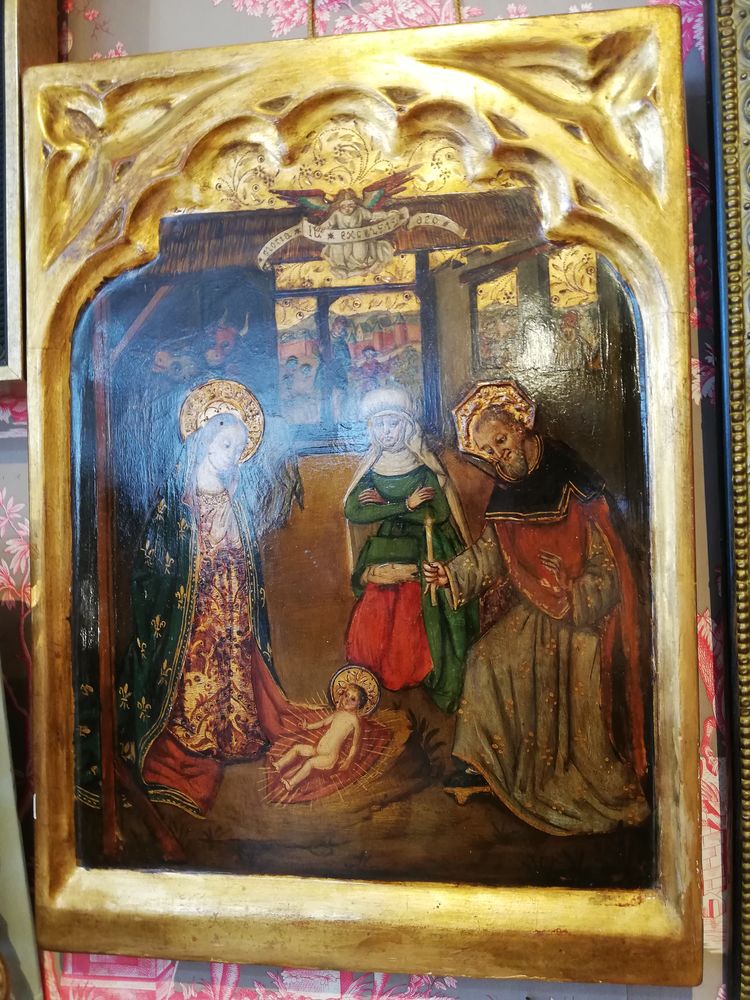 I liked the table lamps and sconces, mostly all made of bronze, in excellent condition.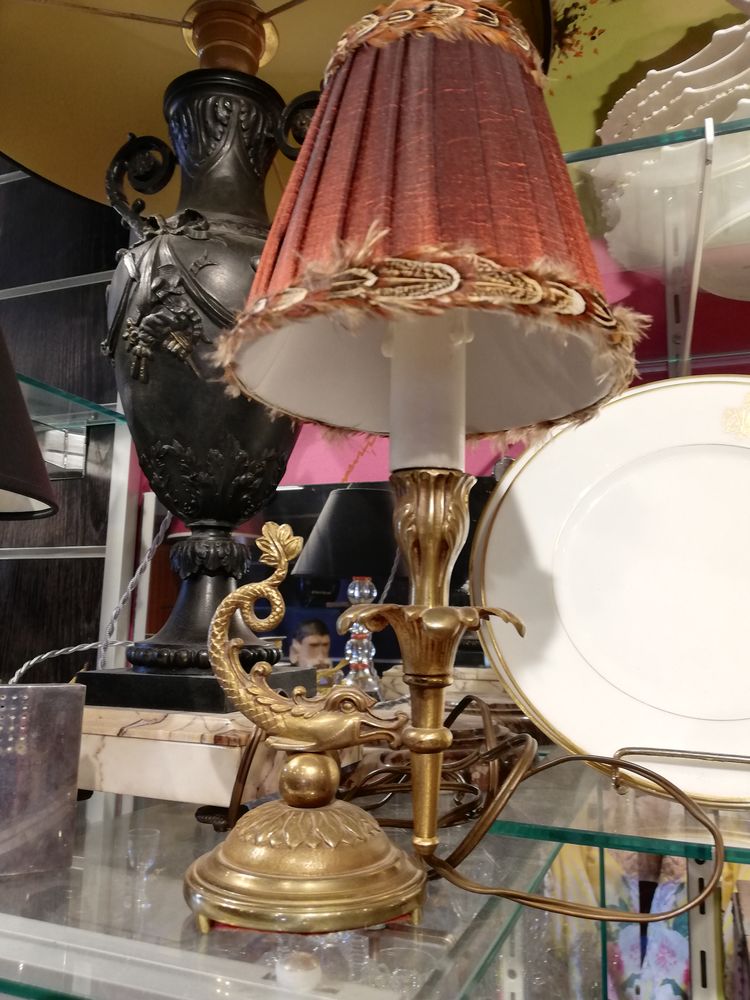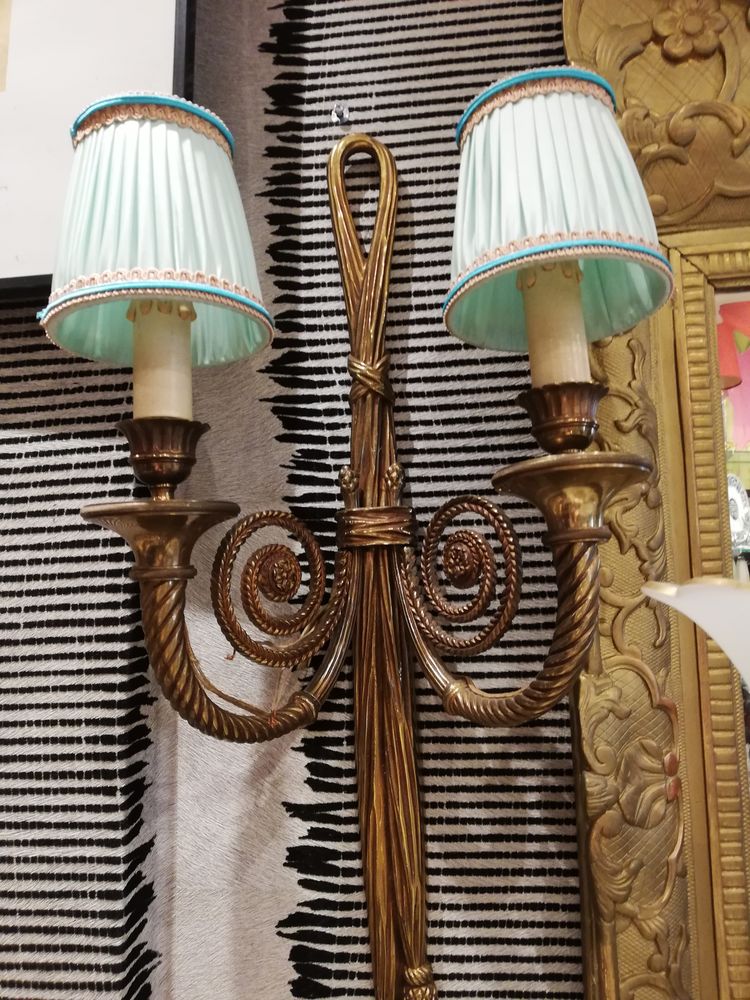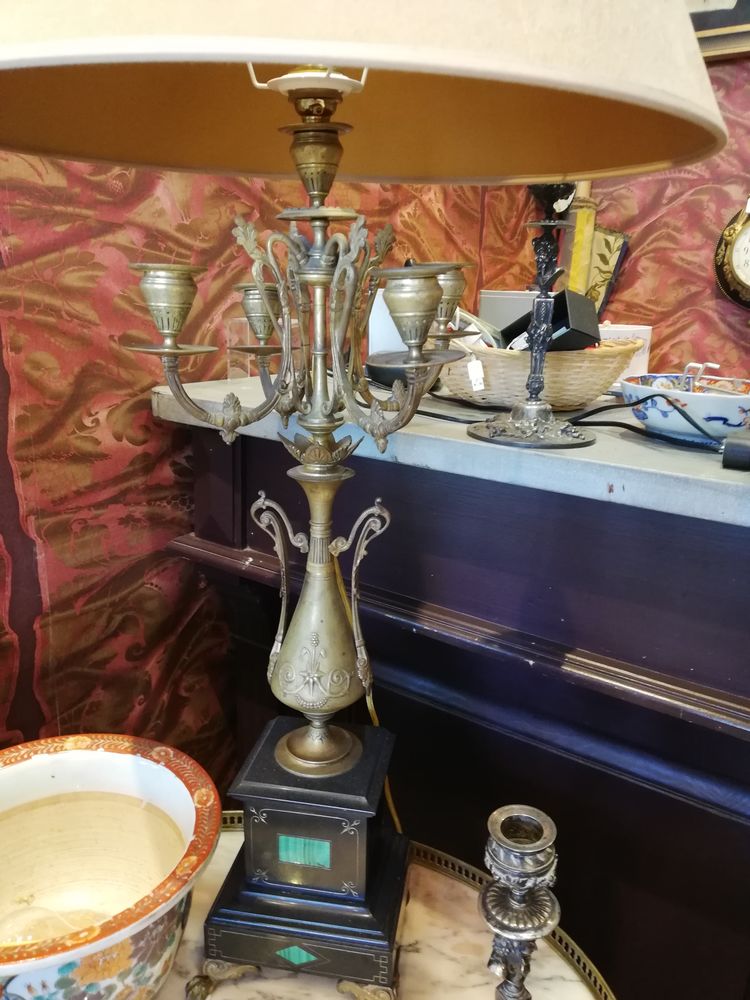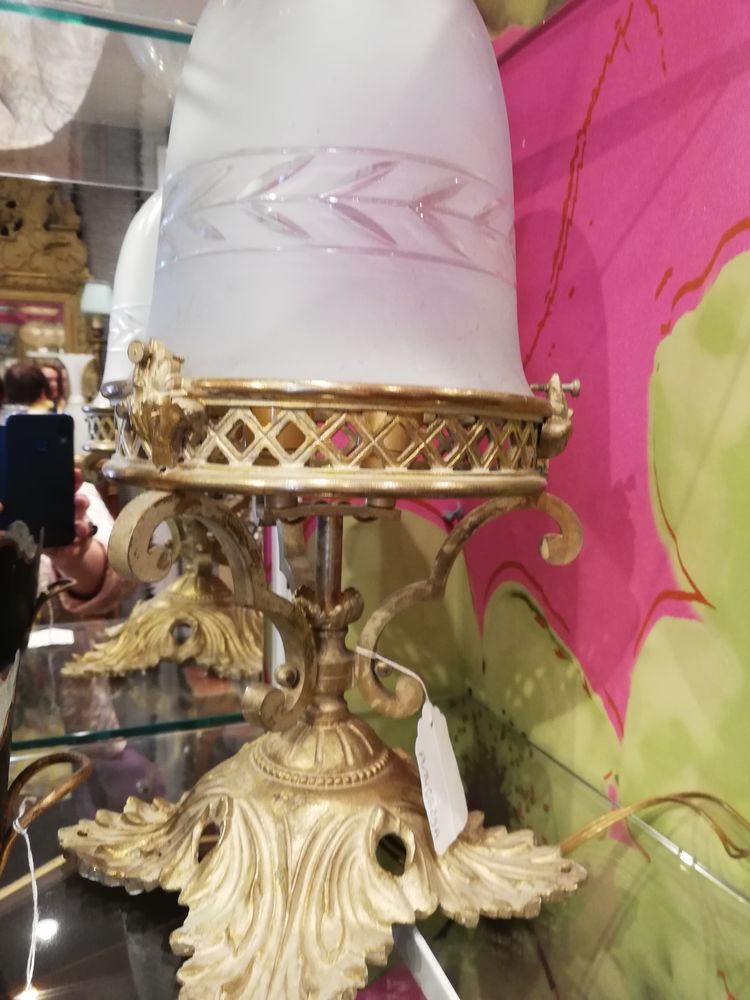 There were also ancient ornaments, mostly of gold and with precious stones.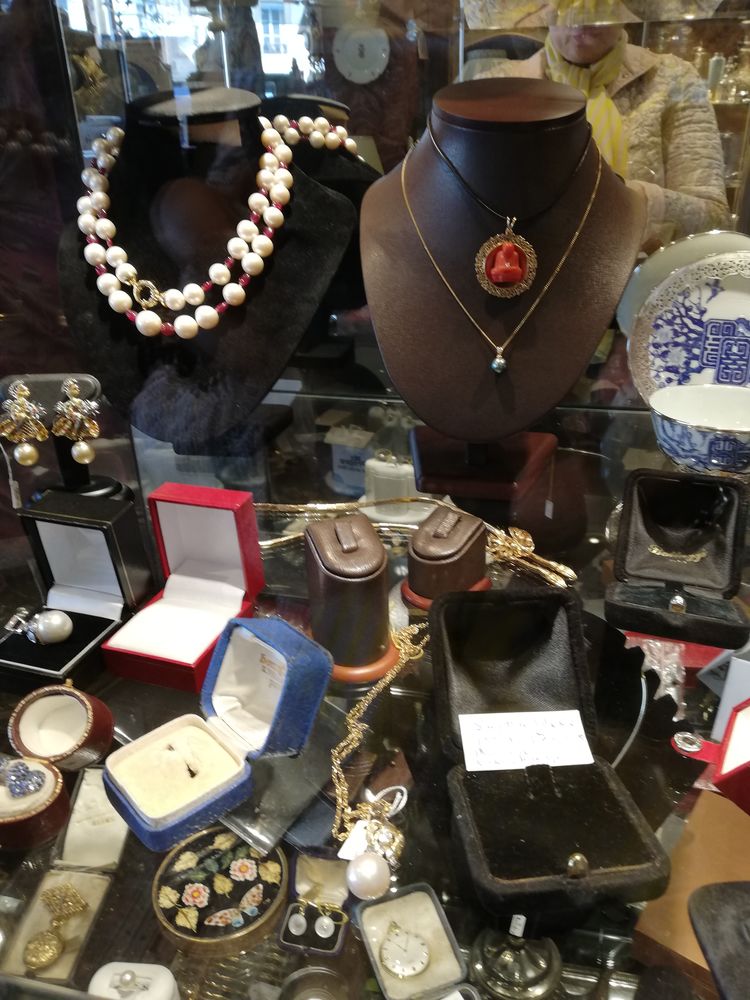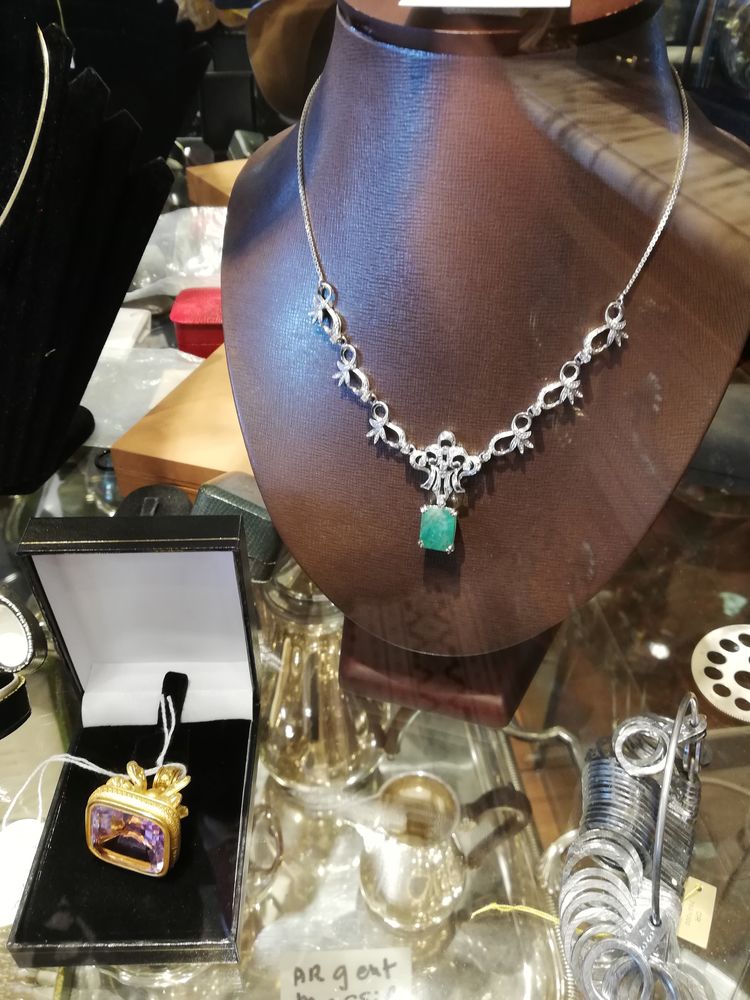 Here is the jug for washing, what a beauty!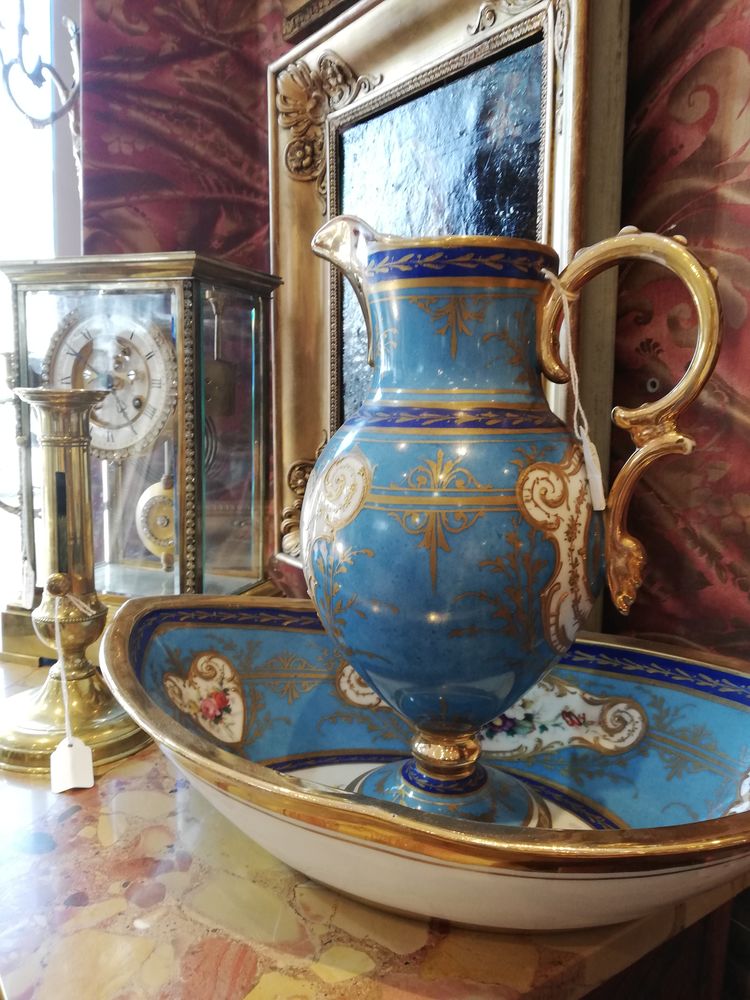 Also, a beautiful box of the 18th century.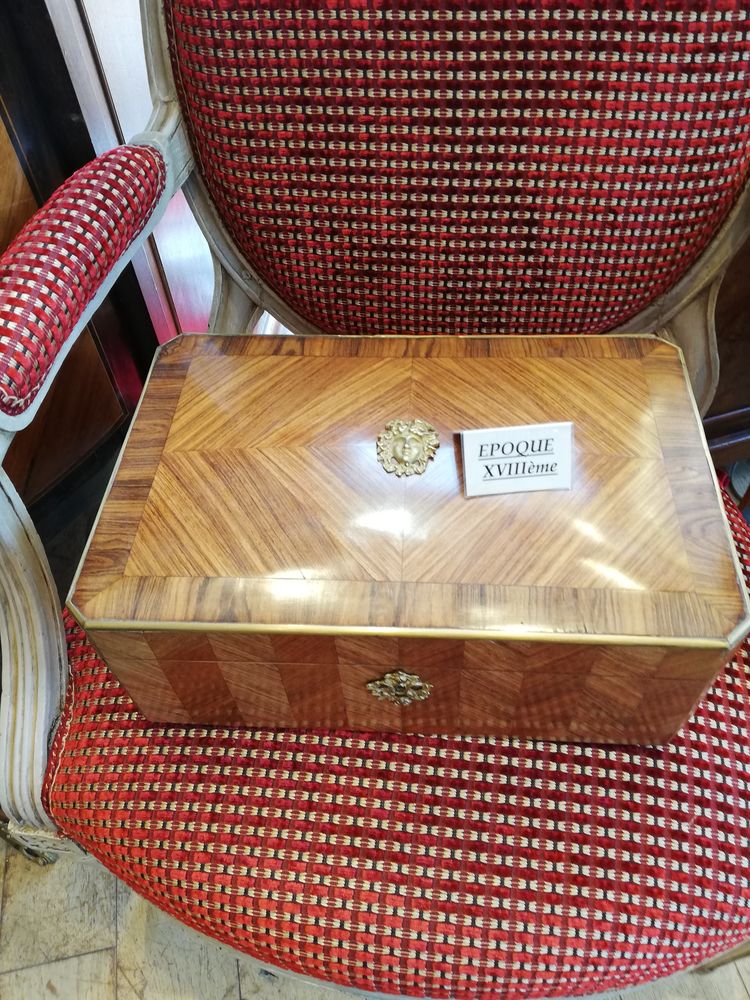 This is the showcase of another antique shop in Deauville, inside it was not as interesting as in the first store!
Beautiful old angels from a tree, probably, also were taken from a church or cathedral.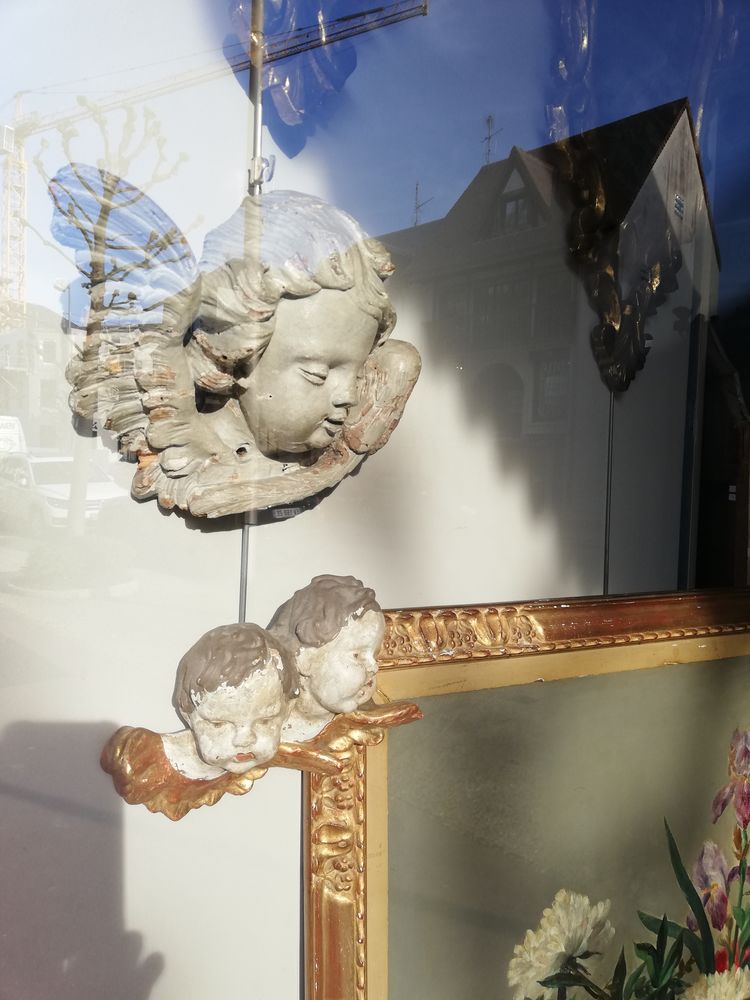 I liked this console made of wood with skillful carvings and paintings with gorgeous flowers and a charming girl.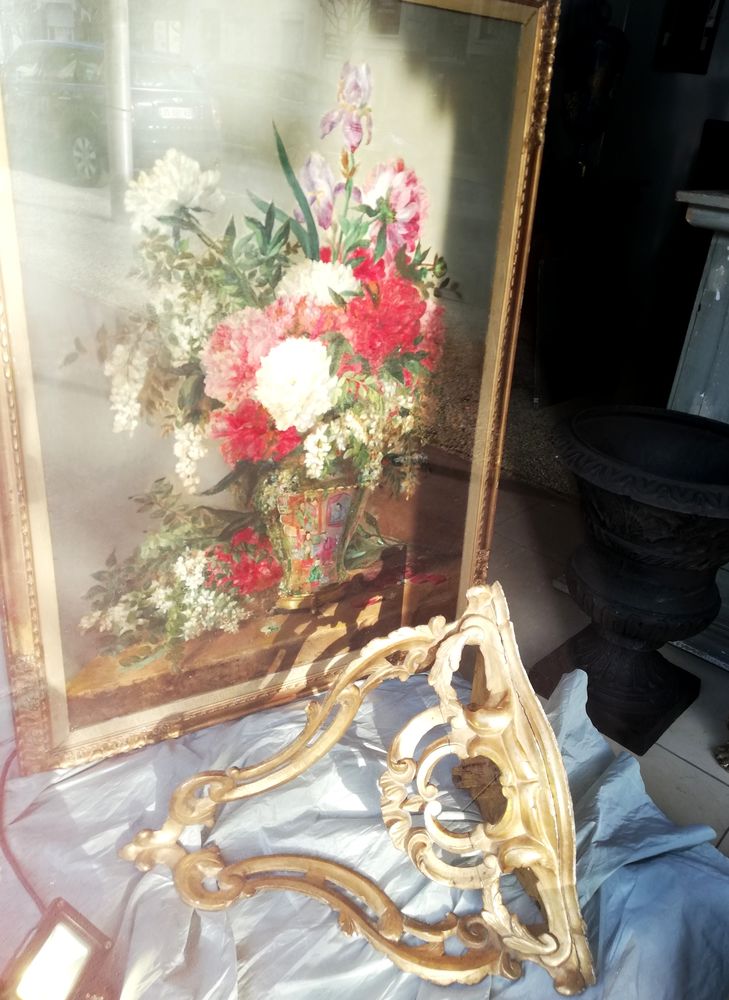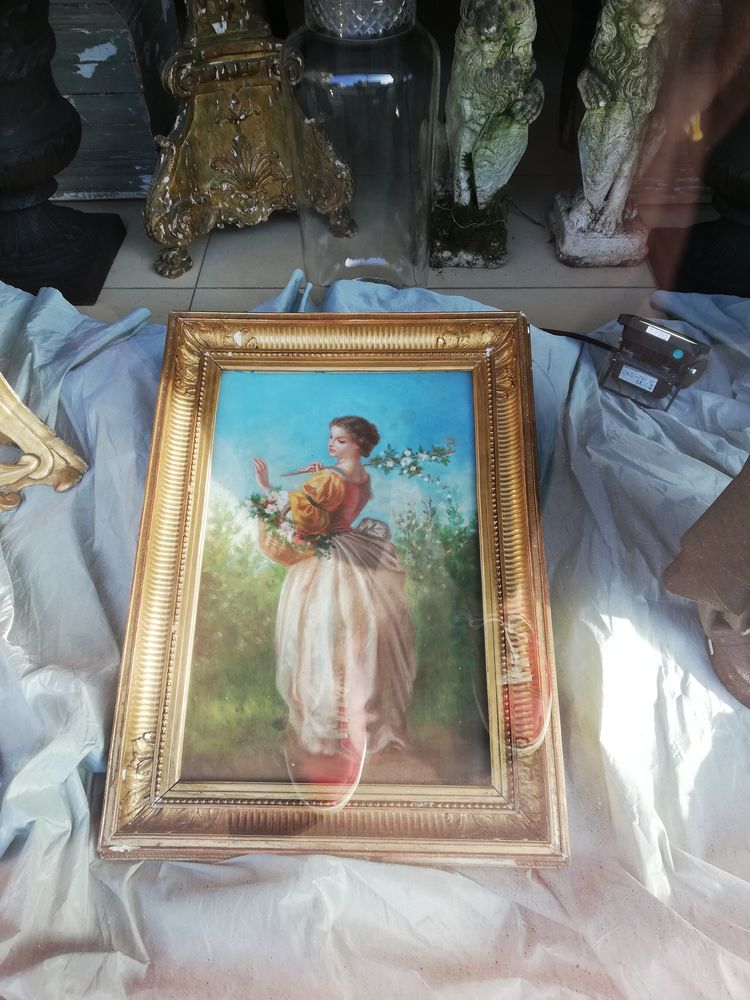 Here is what kind of tour I got around Deauville and its antique shops, if you like, please click "like", and I'm waiting for your feedback in the comments.