Creating Textured Acrylic Painting with Watercolor Effect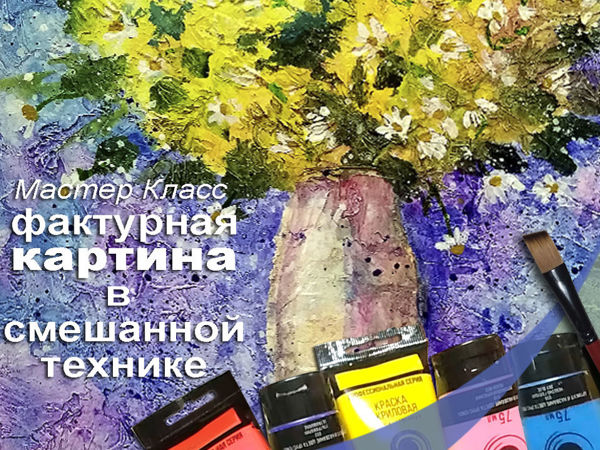 In this tutorial, I will paint a picture in an unusual mixed technique that combines acrylic watercolor and palette knife texture, so watercolor transitions are enhanced as they are applied on the textured surface. This technique allows you to create a work of art without deep knowledge of academic drawing and painting skills.
For work, you will need:
hardboard (primed fiberboard) of convenient size;
textured paste or construction textured plaster (fine-grained without fillers);
palette knife;
acrylic paints;
water;
brush. This technique is suitable for art therapy, relaxation, it is light and bright. The picture is modern and unique. The technique is great for landscapes and still lives.
Except for the preparatory stage of creating a textured surface and its drying, the paint work itself will take no more than an hour. The preparatory stage takes an hour or two, plus time to dry the textured layer, an average of 1-1.5 days. Therefore, the duration is 2 days.
Watch this video, it is short (5 minutes), but capacious one with explanations and relax effect due to the beautiful author's background music.
Thank you for your attention and interest!
DIYs & Tutorials on the topic