Walk along Indigo Path. Joseph and Miriam Ko's Workshop in Austria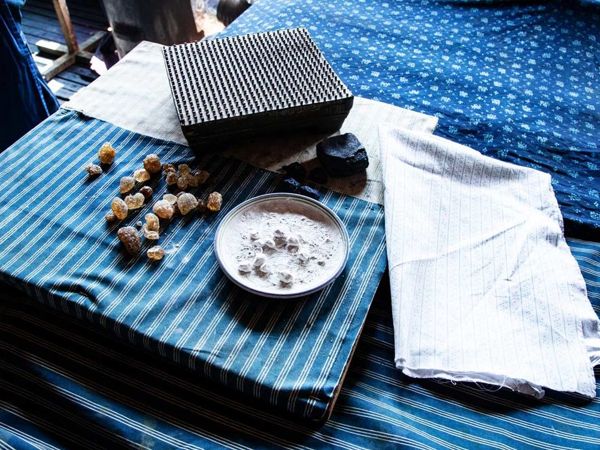 Being engaged in printing and dyeing fabric, we are always interested how Indigo craftsmen work in other countries. We collect information, look it up, read. So, we will share it with you. Our story is about the family workshop of Joseph and Miriam Kó, located in Burgenland. Joseph's workshop is one of the two remaining dyes in Austria. He continues the craft, which was started by his grandfather in 1921. Blaudruck is a traditional method of dyeing fabric with Indigo, which is used in the workshop of Kó, declared "a traditional craft in the lists of crafts protected by UNESCO". The arsenal of the workshop collects a large number of carved printed boards, passed from the older generations. Reserving matter is based on natural ingredients is applied on the fabric, printed with these boards. Blaudruck, blue print, is similar to our vat print. Dyeing fabric in the workshop takes place in two 4-meter tanks with Indigo. The peculiarity of the fabrics made in Joseph's workshop is the application of various ornaments on both sides of fabric. Indigo blue aprons were very popular throughout the Alpine region and beyond. Just for aprons a cloth with two-sided printing was used. When, dirty for a whole week, the apron could have been turned over and the cleaner side was used for dressy clothes on Sunday. Today Joseph is experimenting with modern designs. Workshop products are increasingly popular, and many shops and brands buy scarves for their collections in this workshop. Joseph and Miriam work in an old-fashioned way, the only way to buy fabric or product from the workshop is to visit their showroom.