Creating ''Magnetic Fishing'' Brain Game of Felt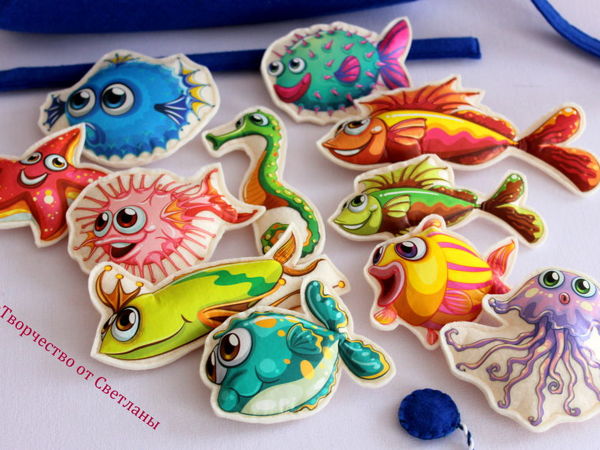 Not so long ago my store got various thermal transfers. When they appeared, I began to get questions on how to use them, or rather how to transfer/fixing them on felt. In this tutorial I will try to answer this question.
I'm going to create a ''Magnetic Fishing" brain game. Join me :)
An interesting brain game in which a baby from 2 years may try to catch colorful tropical fish with a toy fishing rod with a large magnetic safe "hook".
Magnetic fishing is not only a fun activity, but it also develops dexterity, fine motor skills of your baby.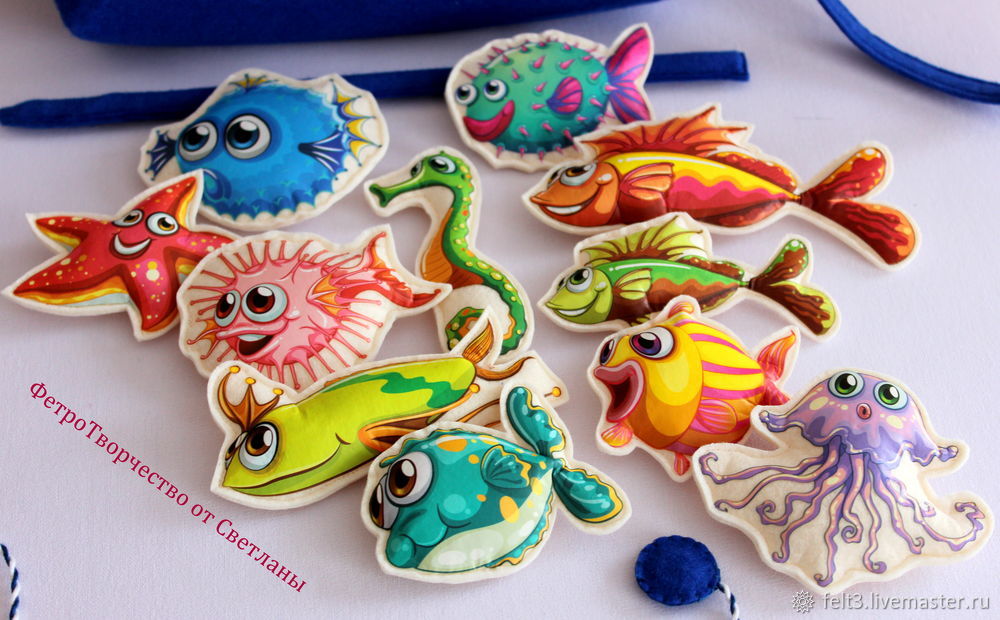 Materials and tools required for sewing:
thermal transfers with marine life;
hard Korean felt 1.2 mm thick; size 45*27 cm (light shades: white, cream, pale pink, pale blue, etc.);
hard felt 30*2.5 cm (any color);
hollofayber filler or any other (approximately 20 grams);
neodymium magnets: disc ø 8 mm or ø 10 mm + ring (1-2 parts);
sushi stick (1-2 parts);
glue gun;
iron;
scissors;
sewing machine.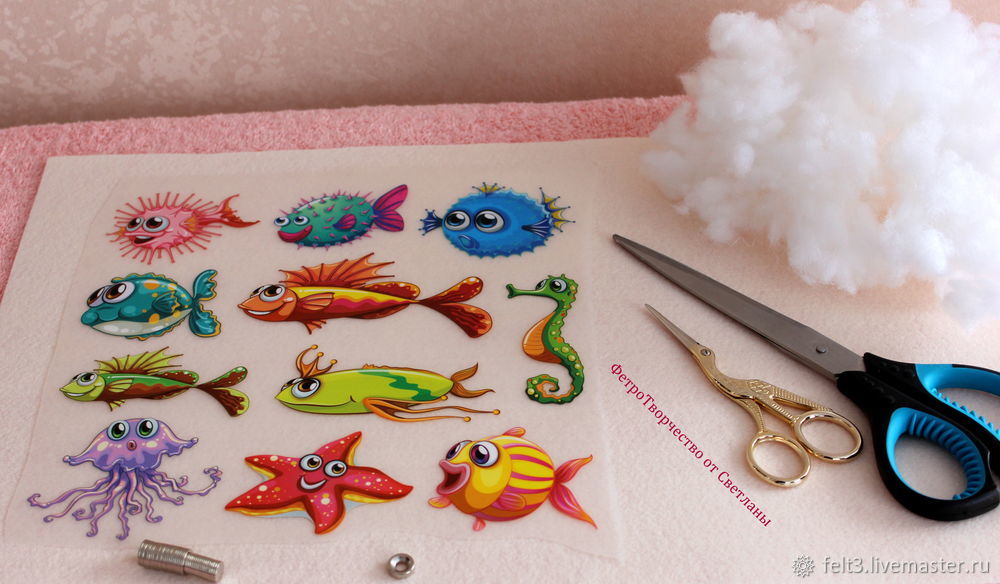 Cut out the pictures and put them on the felt with a small outsize around.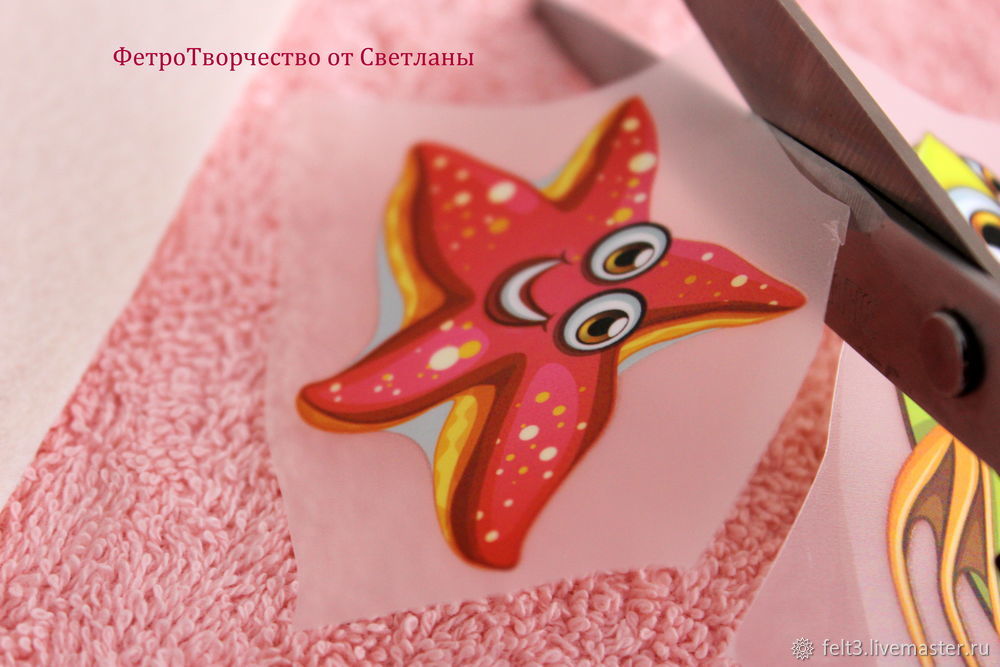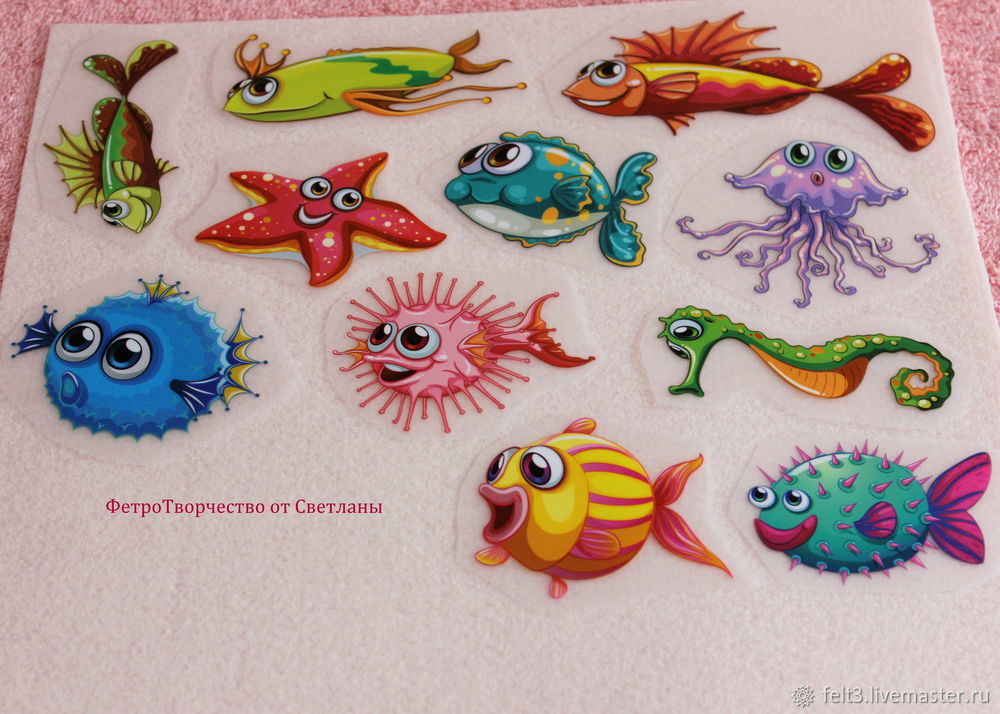 Cover them with white cotton cloth or 2 layers of gauze.
On your iron, turn off steam and set 150-160 ˚C on it (Korean felt can handle high temperatures, so you can set max temperature).
Place the iron on the "sandwich" for 10-15 seconds.
Once the material with applique has cooled, remove the membrane (there was applique on the film).
If the picture is not fixed/or fixed partially, iron at a higher temperature, increasing time.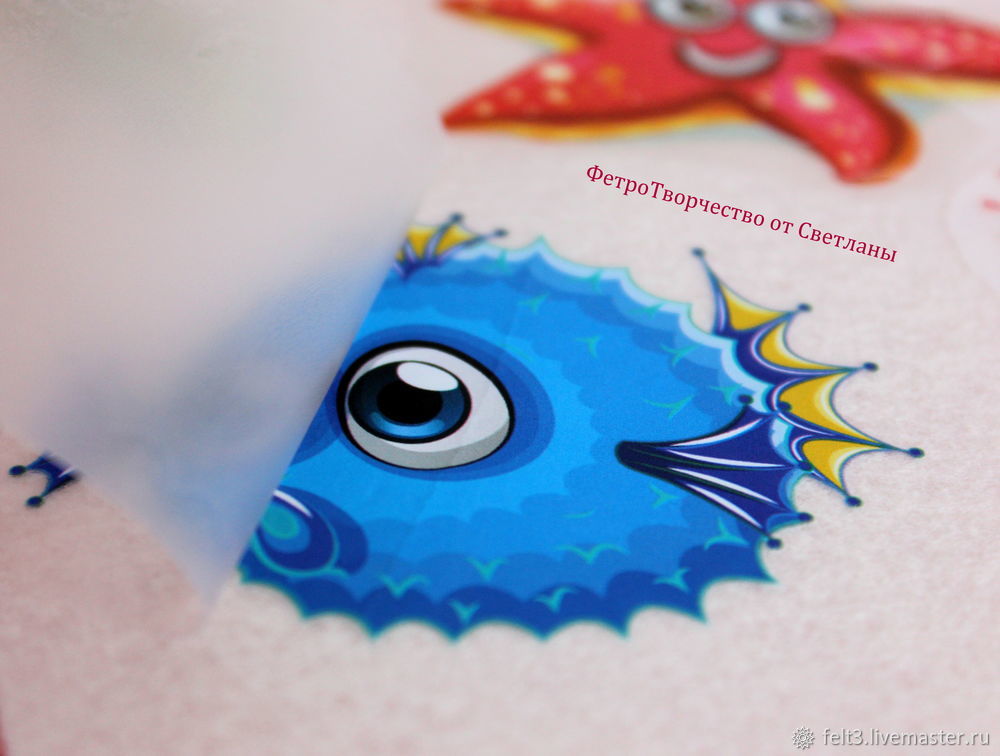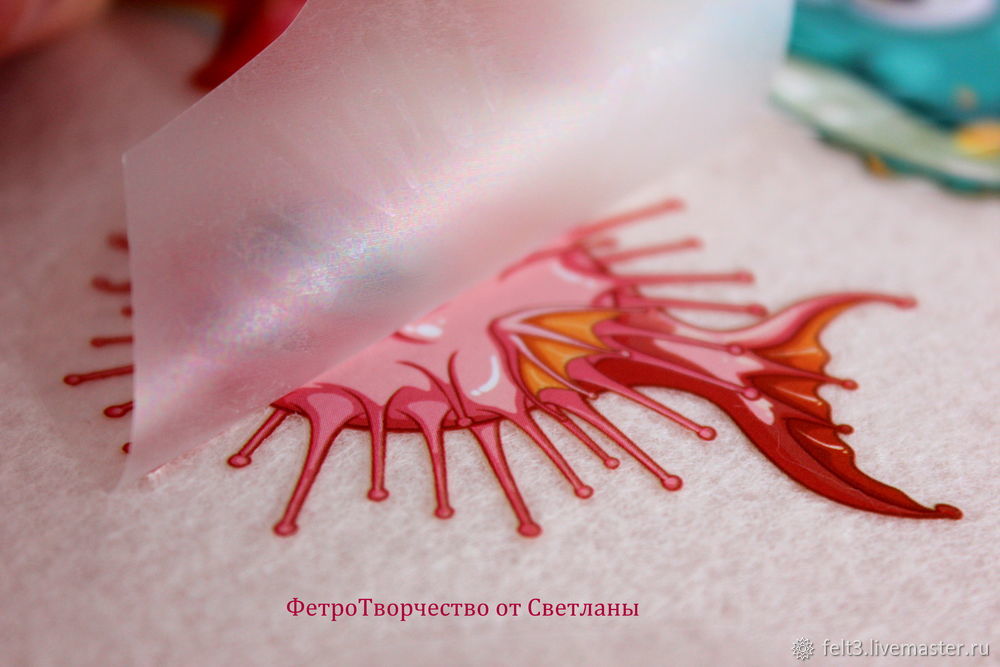 The applications transferred and fixed wonderfully on the felt.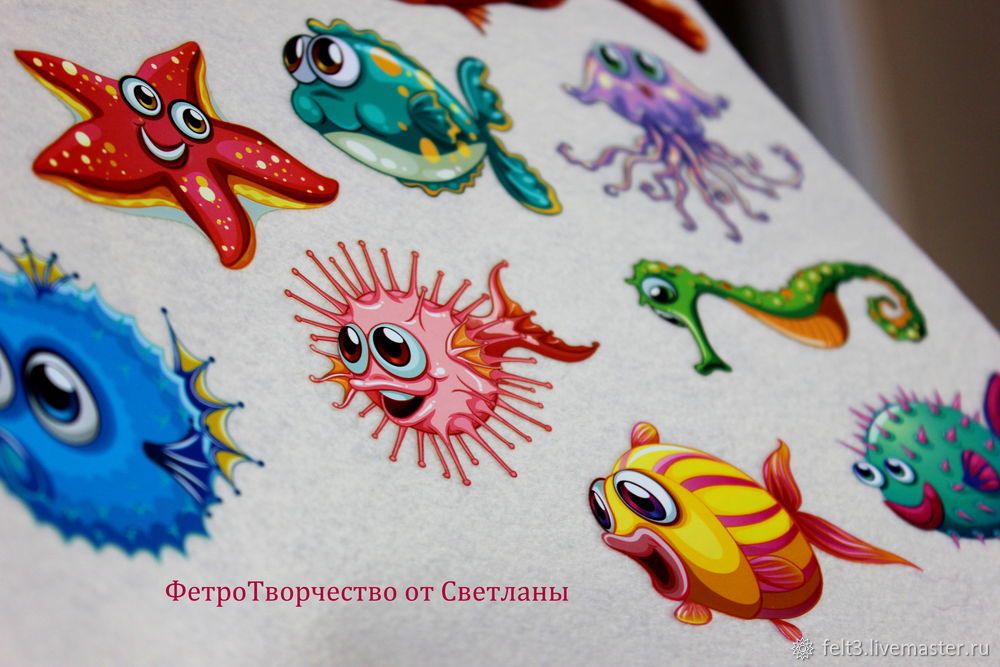 Turn the felt and attach magnets with hot glue.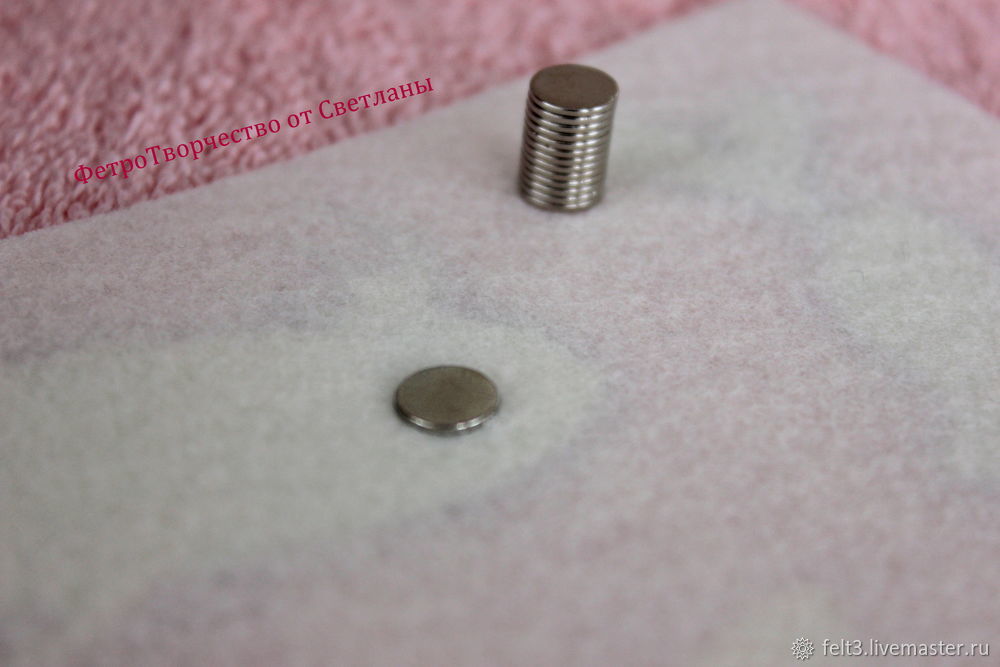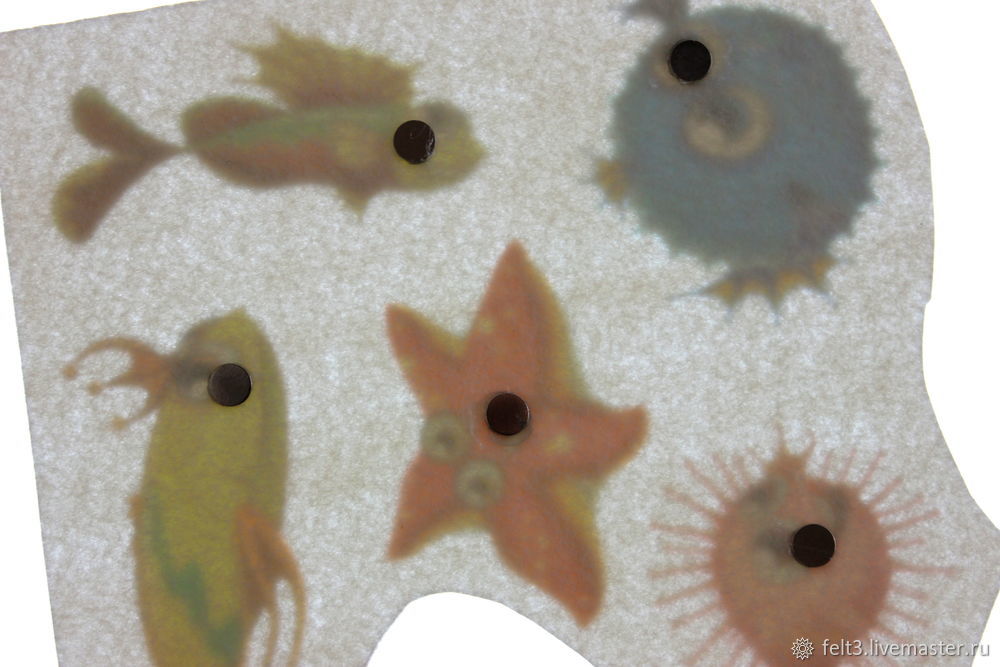 If you are afraid for the magnet to drop, you can additionally glue felt circles on it (with hot glue).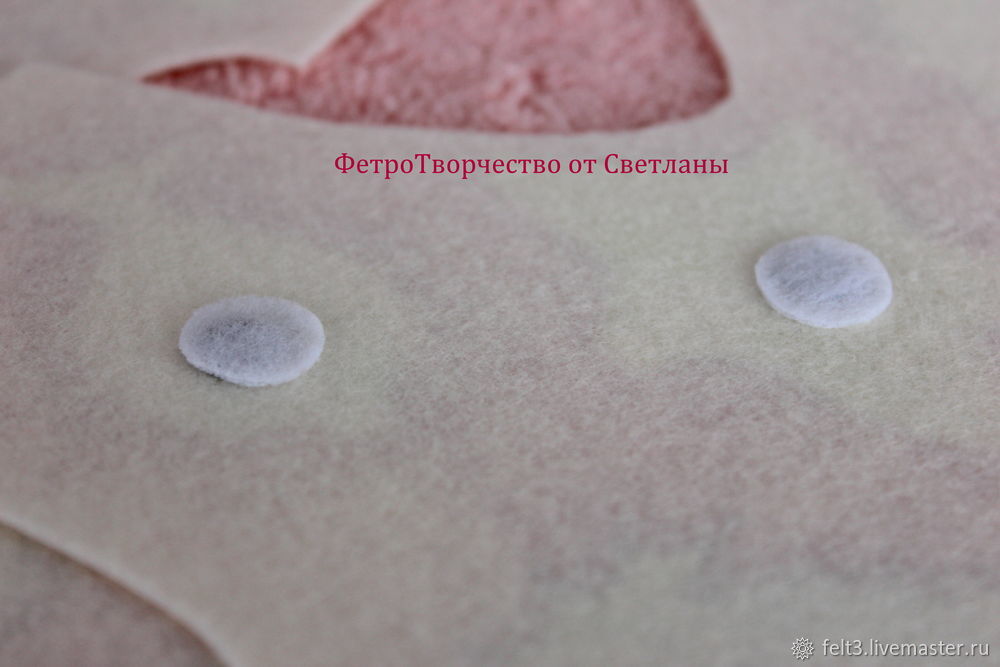 Cut out the inhabitants, leaving the outsize without touching the "neighbors" (the inhabitants are nearby).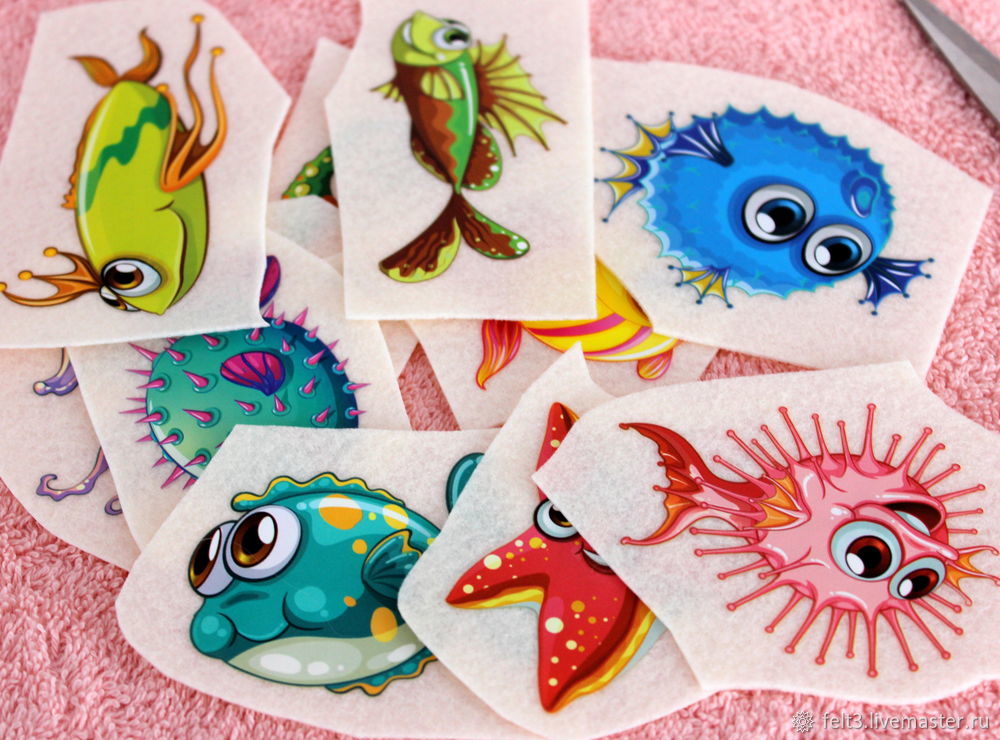 Proceed to sewing.
I recommend to put a stitch frequency of 1-1.5 mm.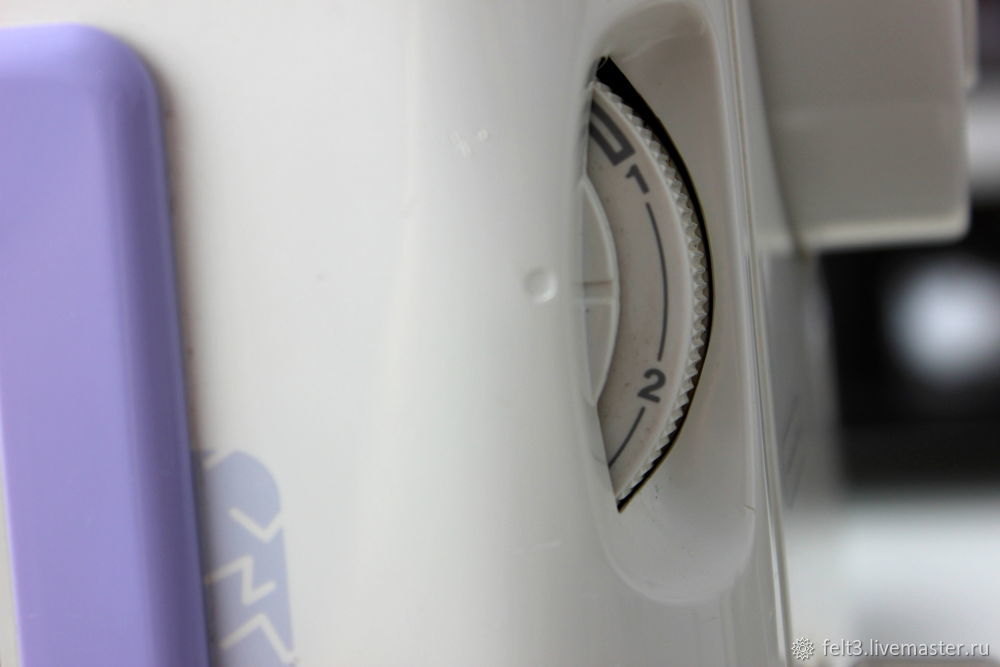 Place the fish on the felt.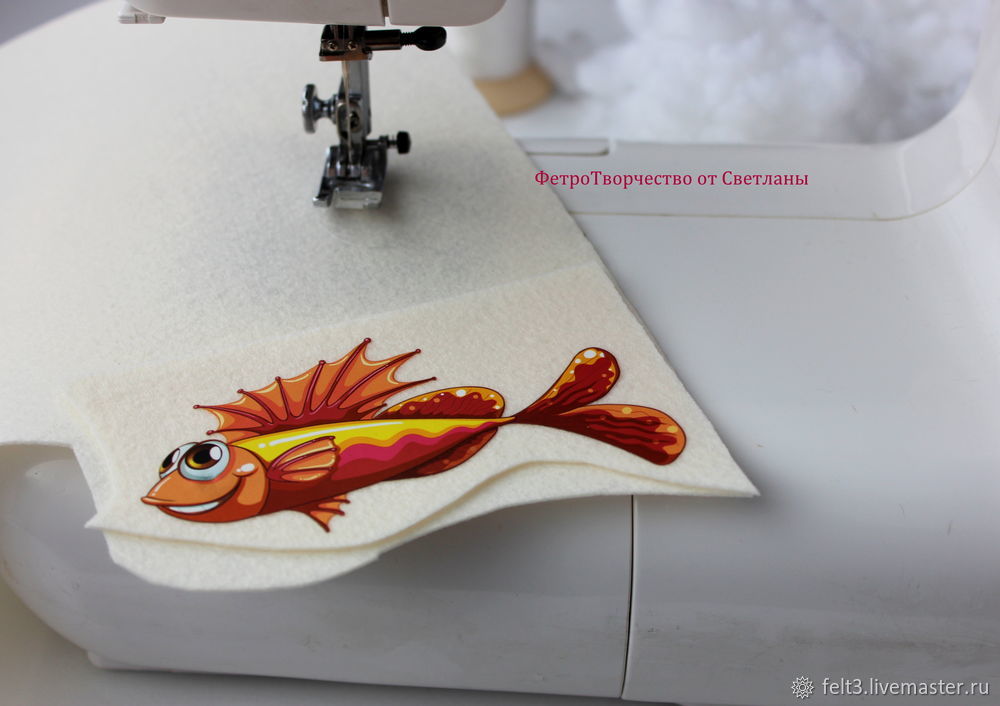 Stitch regularly, leaving space around the drawing.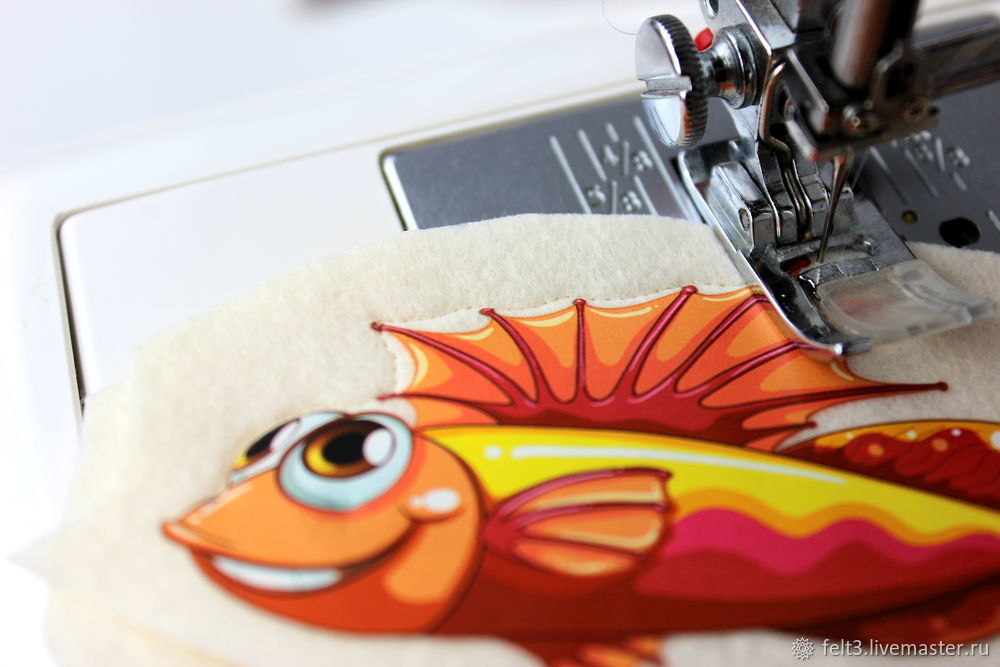 Fill the inhabitant gradually (tail, fin, etc.).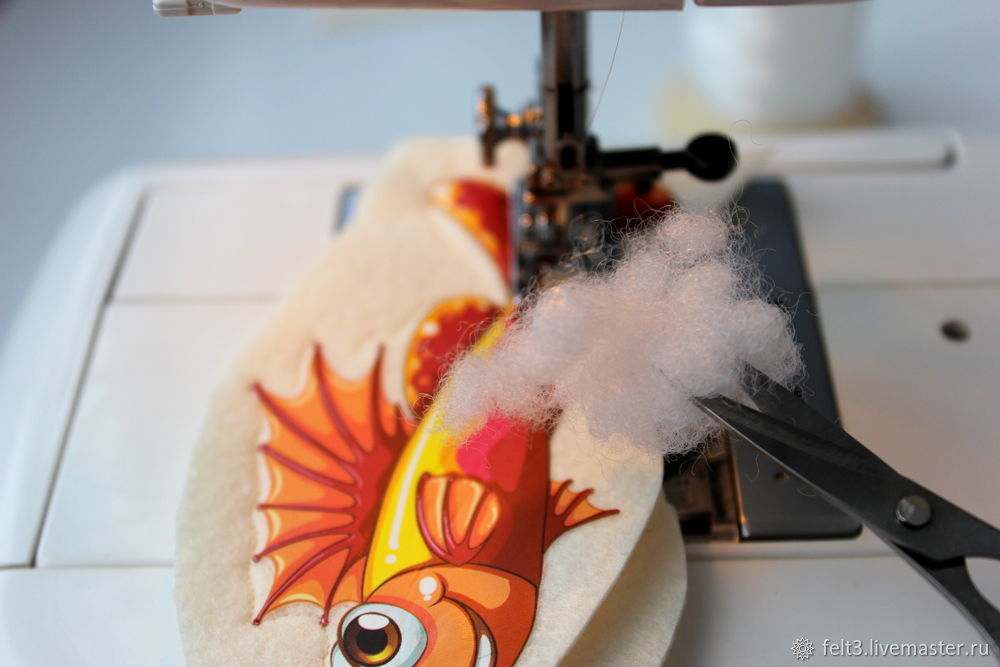 Use a needle to distribute the filler.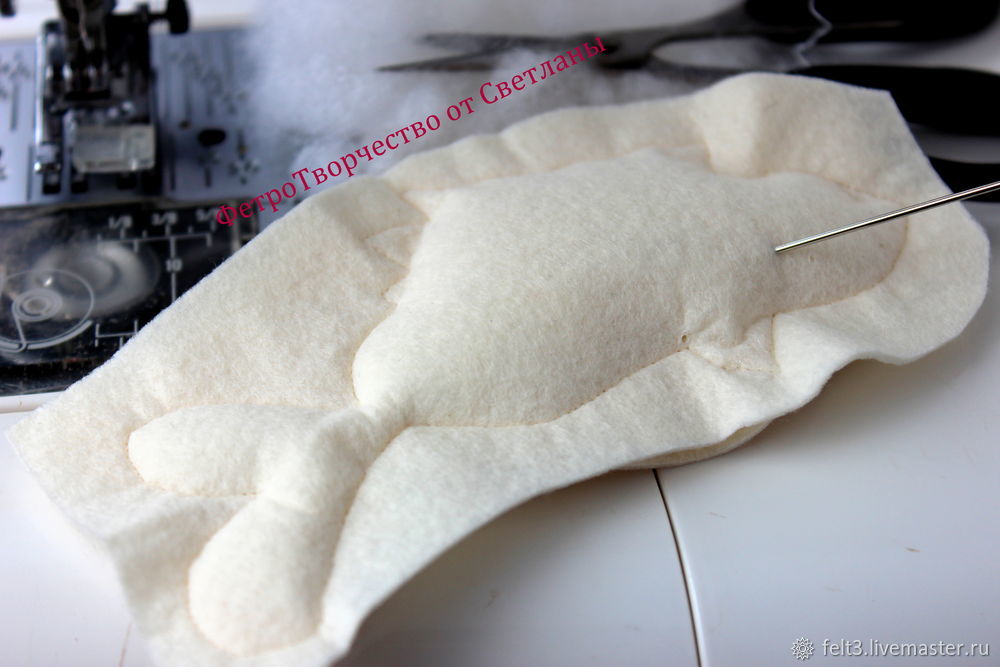 Cut out the fish, using small and sharp scissors, with about 2 mm outsize.
Fish is ready.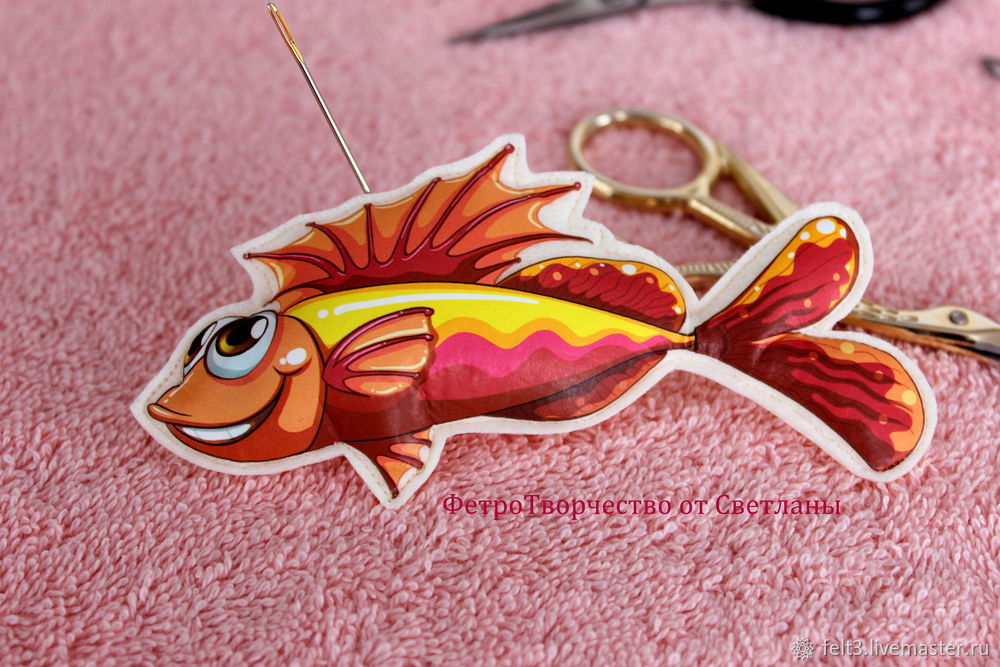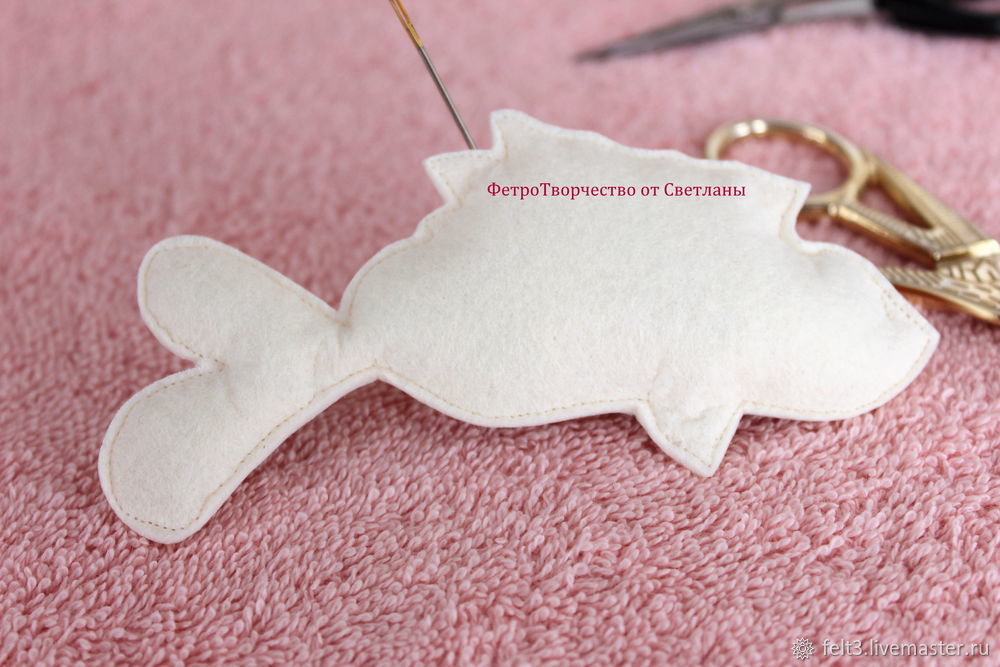 In the same way sew the remaining inhabitants.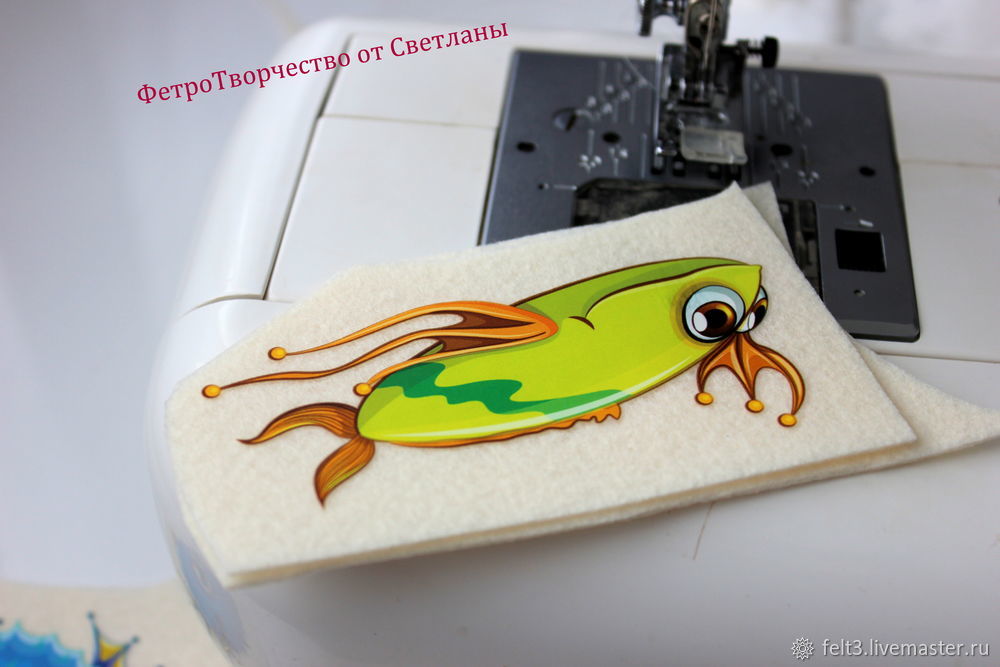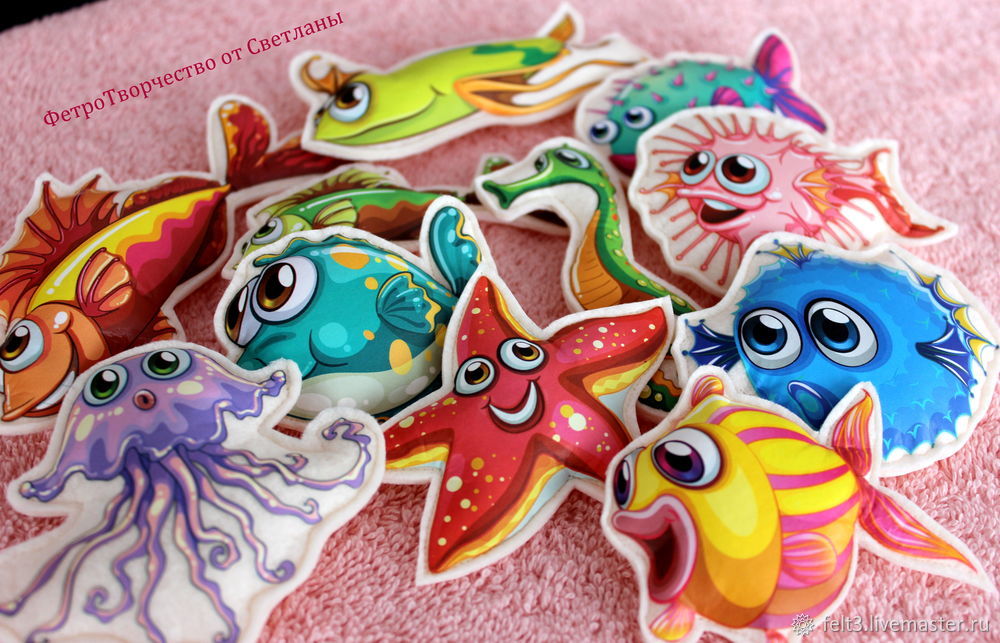 Sewing a fishing rod. To make it, you can use a sushi stick (1 fishing rod - 1 stick).
Cut out a rectangle 25*2.5 cm.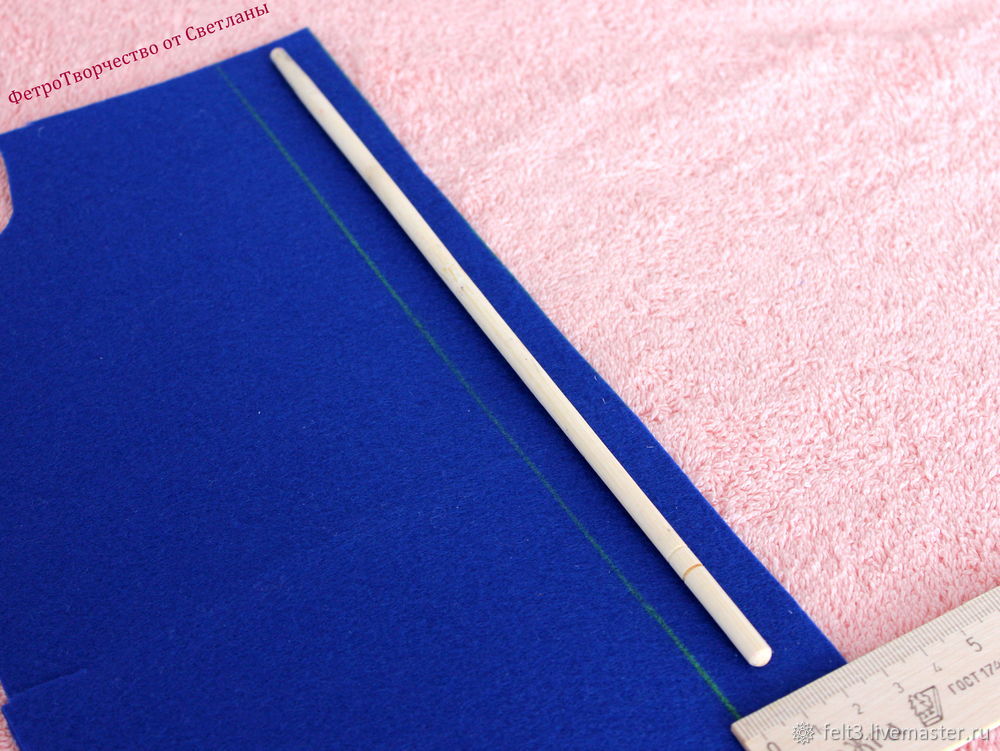 Stitch the long sides.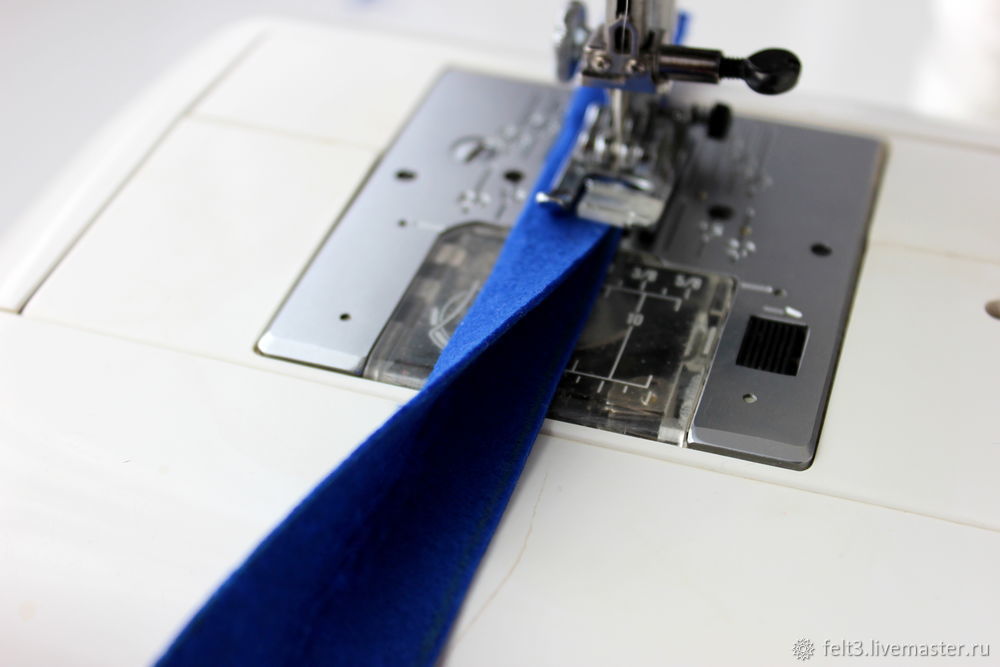 Magnetic "hook":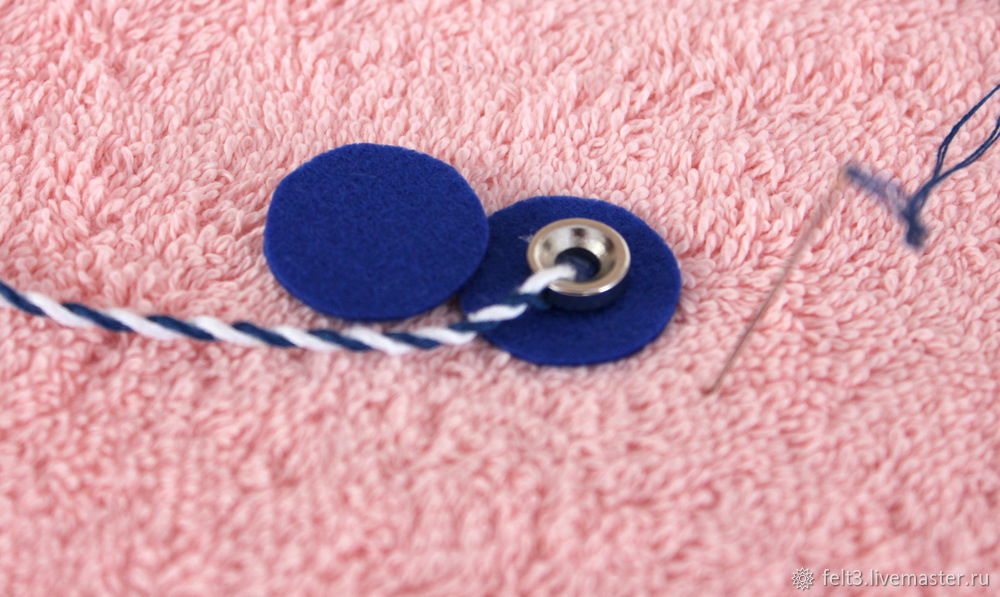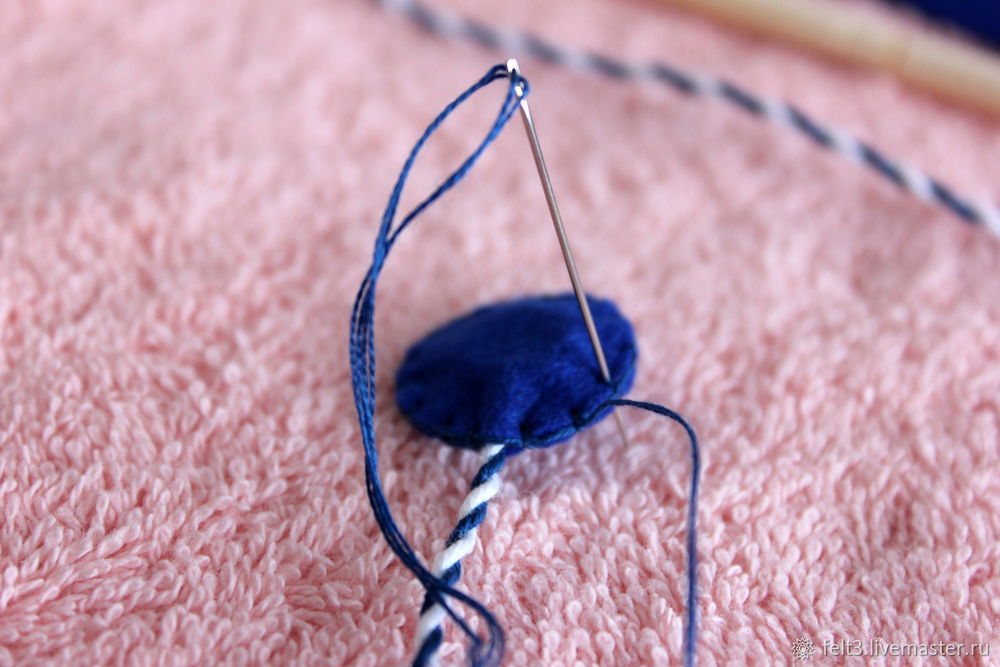 Using the glue gun, glue the cord to the sushi stick.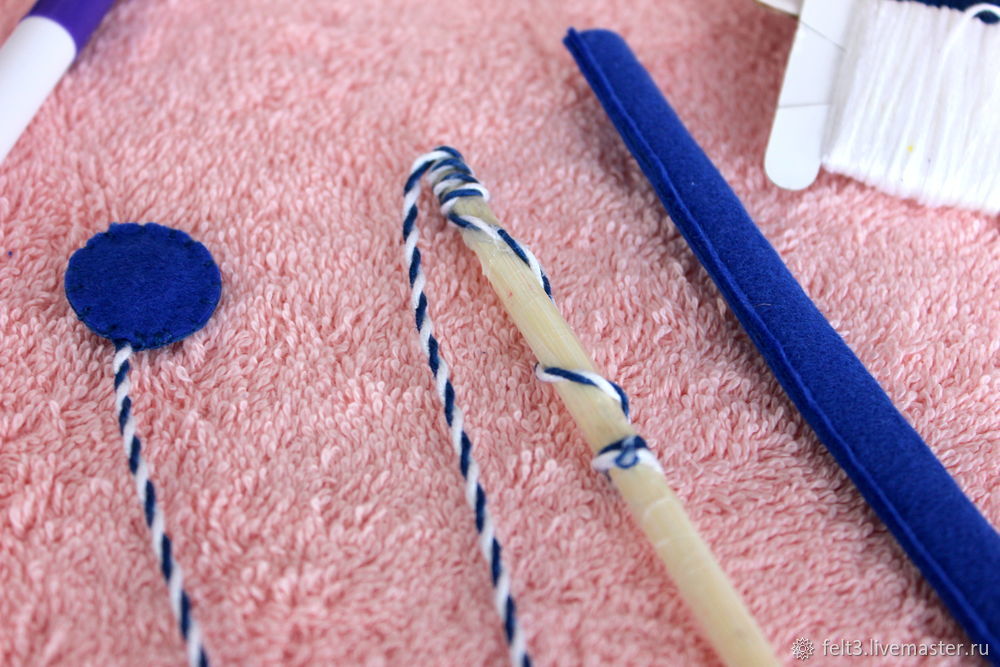 Insert the stick into the case.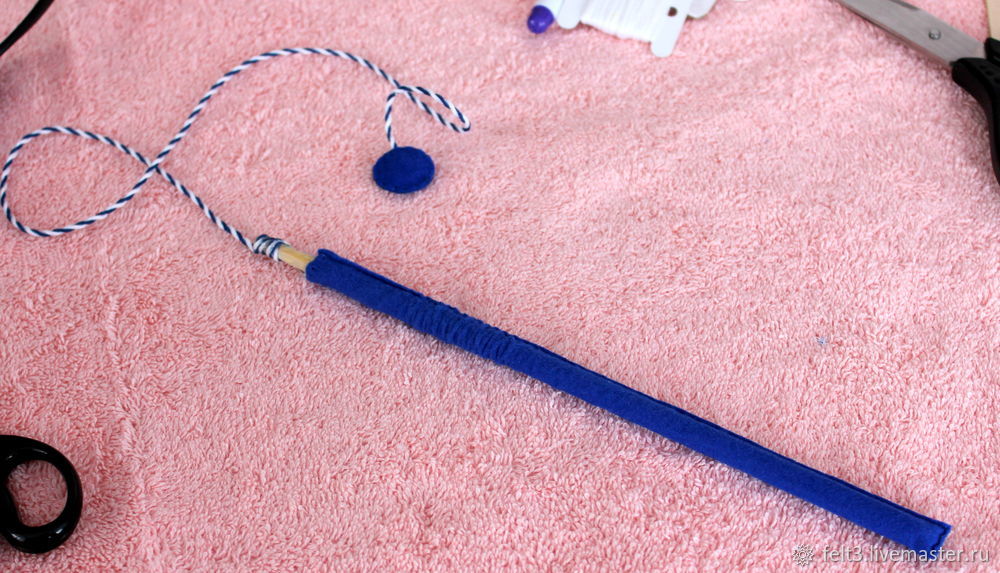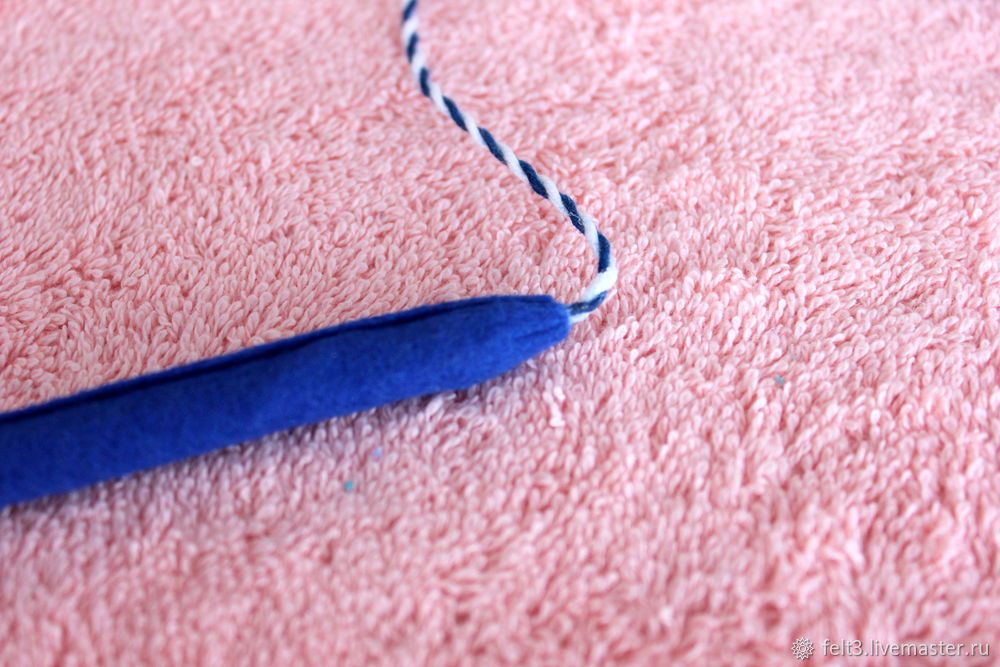 Exciting brain game is ready :)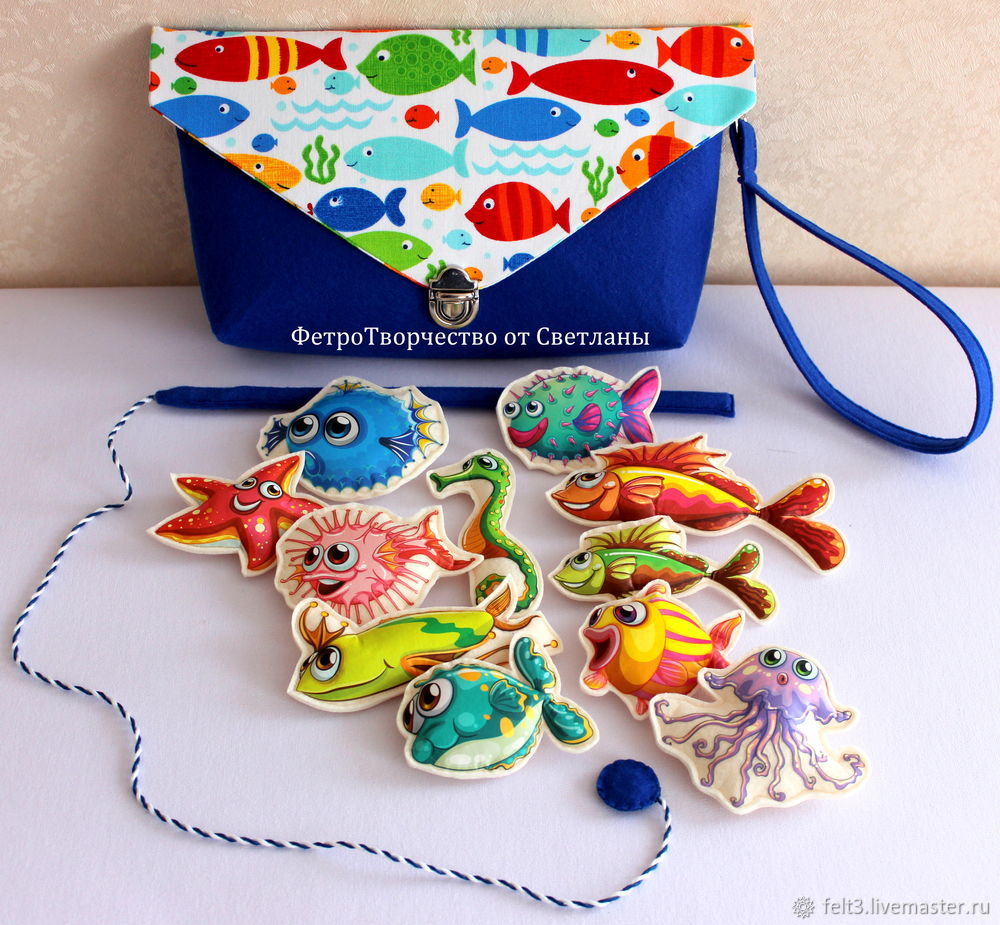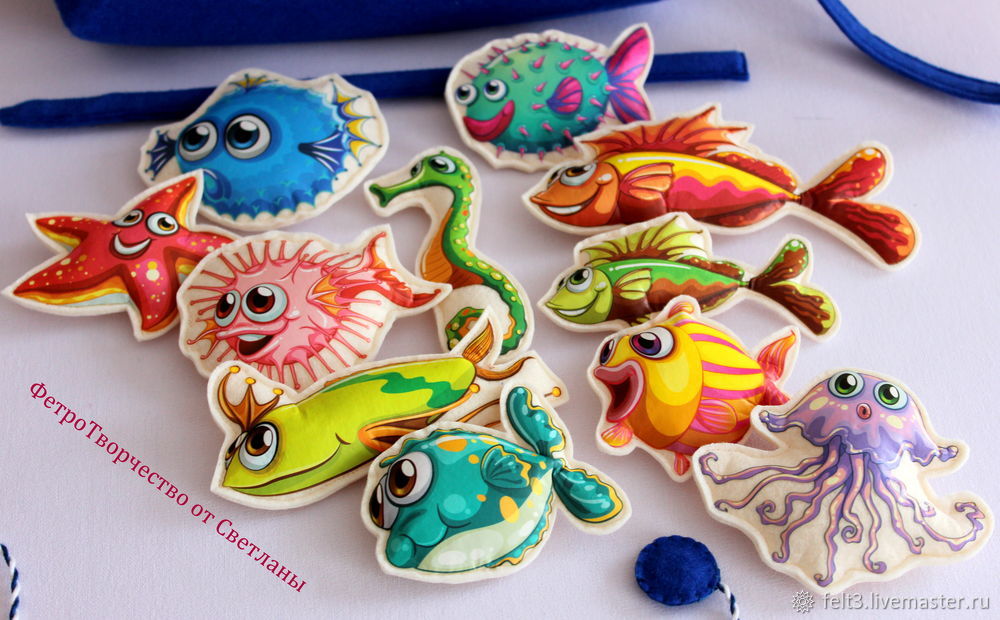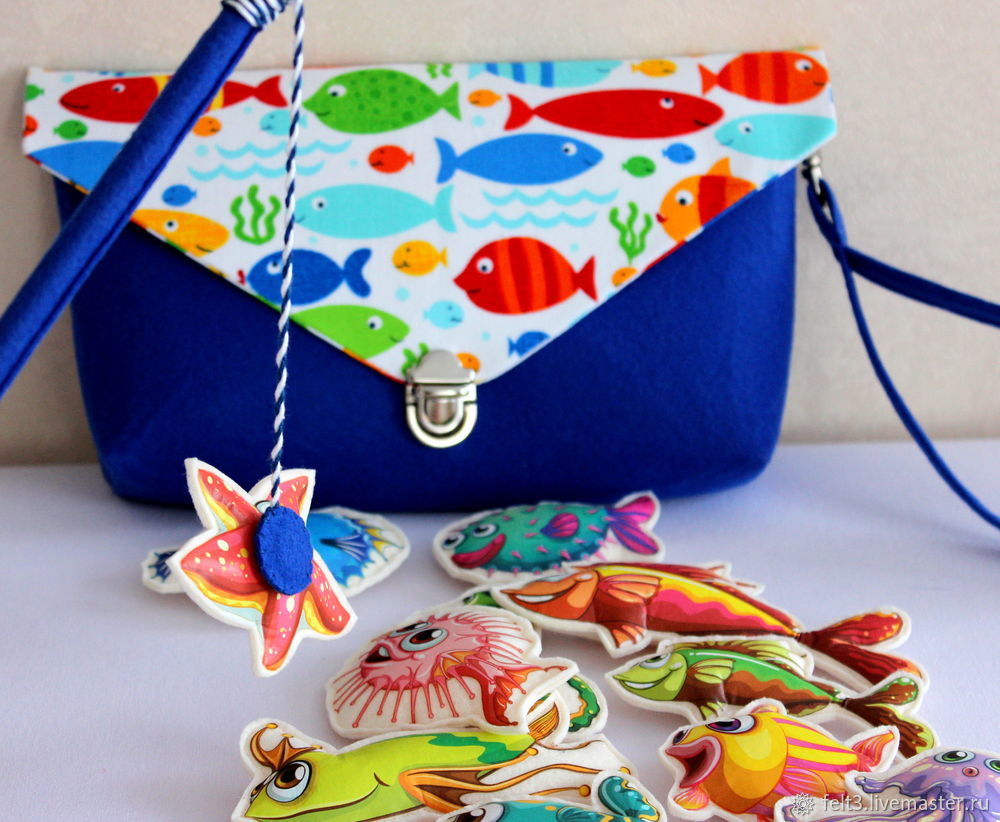 Why are self-made brain games better? Every mother knows the interests of her child better. Therefore, when sewing, you can make changes or additions, taking into account your child`s interests.
If your child is still a baby, it is interesting and enough just to catch fish with a fishing rod. While developing agility, coordination and motor skills.
When your baby gets older, you can make another fishing rod and go fishing together with mom/dad. Counting and comparing fish take :)
For children who are learning to count, you can add chips with numbers. Secure them on the back with a velcro.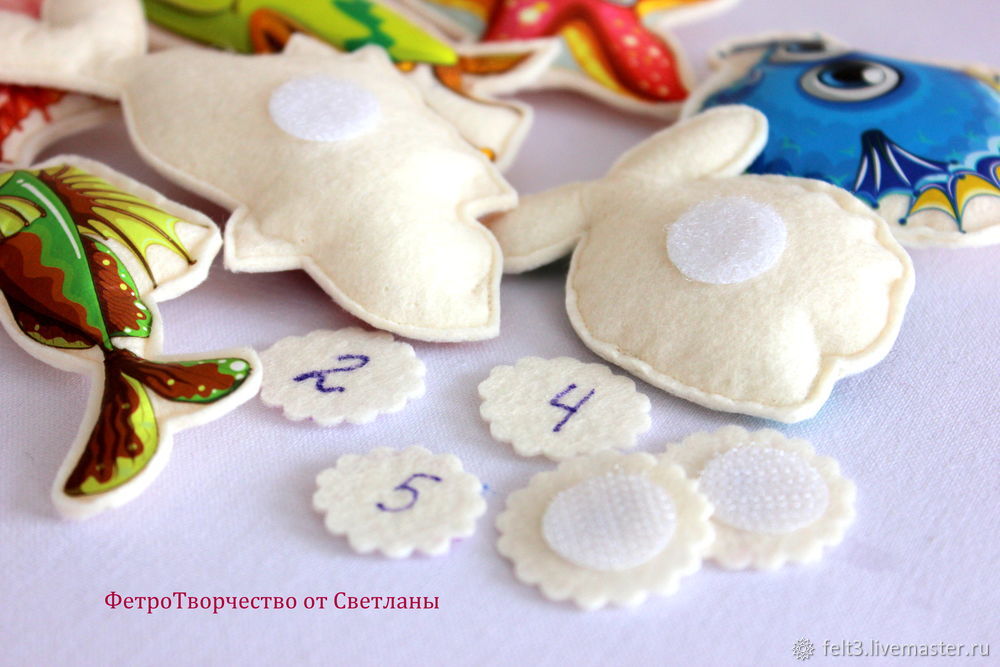 In this case, we do not count the number of fish caught, but the sum of the numbers on the chips.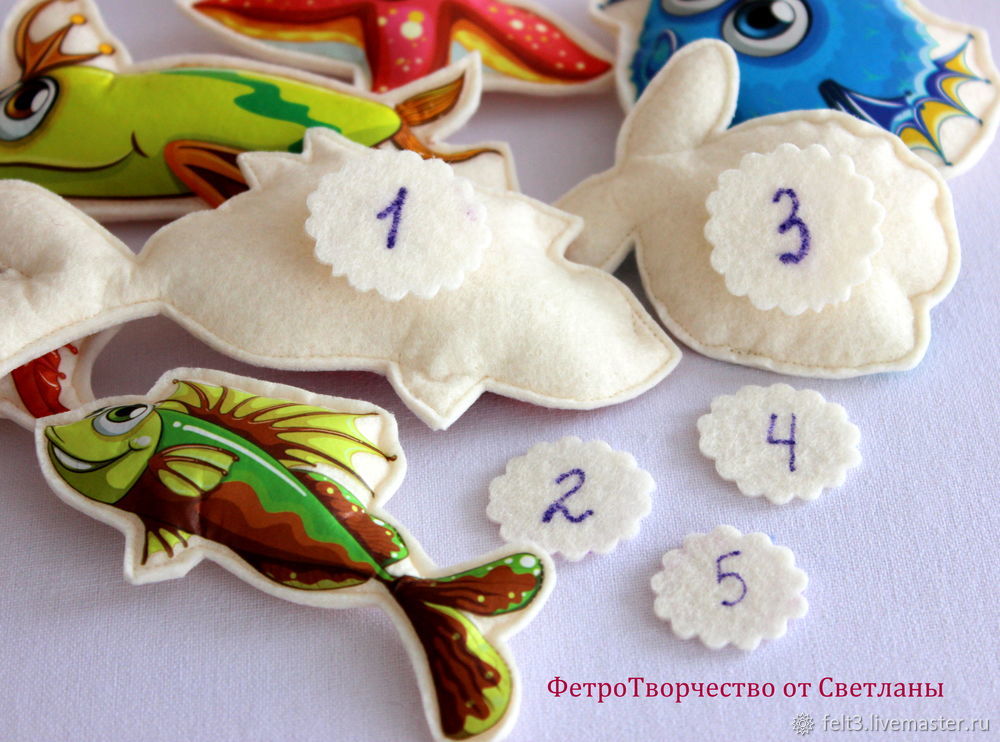 Chips with numbers are very easy to change for your child`s needs.
Thus, it is possible to study or fix the score up to 5 ...10 or add two-digit numbers into the game.
I am sure that on the basis of this game, each of you will find a dozen more interesting tasks to develop your child during the game :)
I wish you all a pleasant spring weekend!
DIYs & Tutorials on the topic