City on Palm: Incredible Miniature by Abdulrahman Eid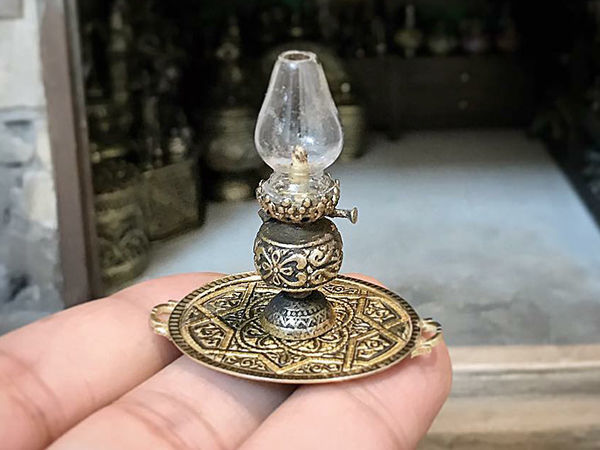 Abdulrahman Eid is an artist and miniaturist. A Syrian by origin, he now lives and works in Saudi Arabia, in one of the most ancient and prosperous cities of the region — Jeddah. Inspired by the old districts, the artist decided to create a copy of one of the streets. It was this project that made the miniaturist famous all over the world.
The whole Arab street is placed on the artist`s desktop. The details are amazing: shops full of antique dishes, some wooden balconies with a couple of broken weaves, on the rope and at the door — luxurious Oriental carpets, and on the walls have the time-chipped pattern of ancient marks. All these, from houses to the last kerosene lamp, were created by the artist manually!
I suggest plunging into the atmosphere of ancient alleys and enjoy this amazing work: