Live as Artists: Interiors Recreated from Famous Paintings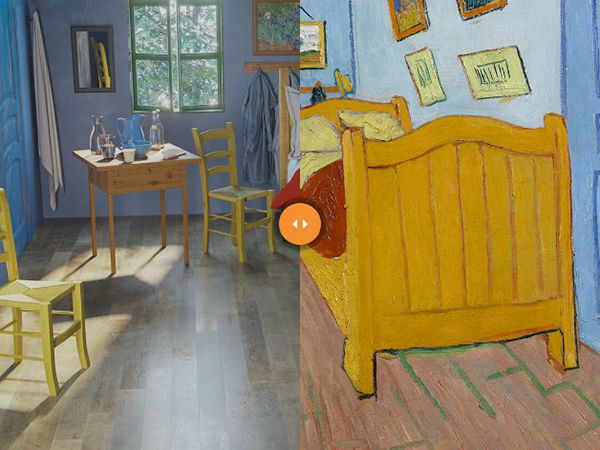 In between important orders and plein airs artists of all times were inspired by simple things: scenes of everyday life, home decoration, comfort of routine. Today for us such paintings are not only an opportunity to enjoy creativity of painters, but also to have a look at the interiors of those years. Where did people sleep at the beginning of the 19th century in France? What did dining rooms look like in Russian houses of the early 20th century? What rooms would the Queen consider "modest"? Paintings may answer all of these questions.
British creative Agency NeoMam Studios showed how famous interiors would look in real life. Upon the order of the Home Adviser portal, 3D graphics specialists and interior designers have created 3D models of six residential premises. A serious approach to the problem is supported by attention to detail: for example, on the walls you can see the work of artists whose paintings are reproduced in the model.

Bedroom in Arles by Vincent van Gogh, 1888
According to the artist, the bedroom in the French city of Arles was the embodiment of peace and tranquility for him. Simple furniture, pleasant shades and sunlight, gently penetrating into the room through the window — all of that was carefully transferred by the designers to a realistic interpretation.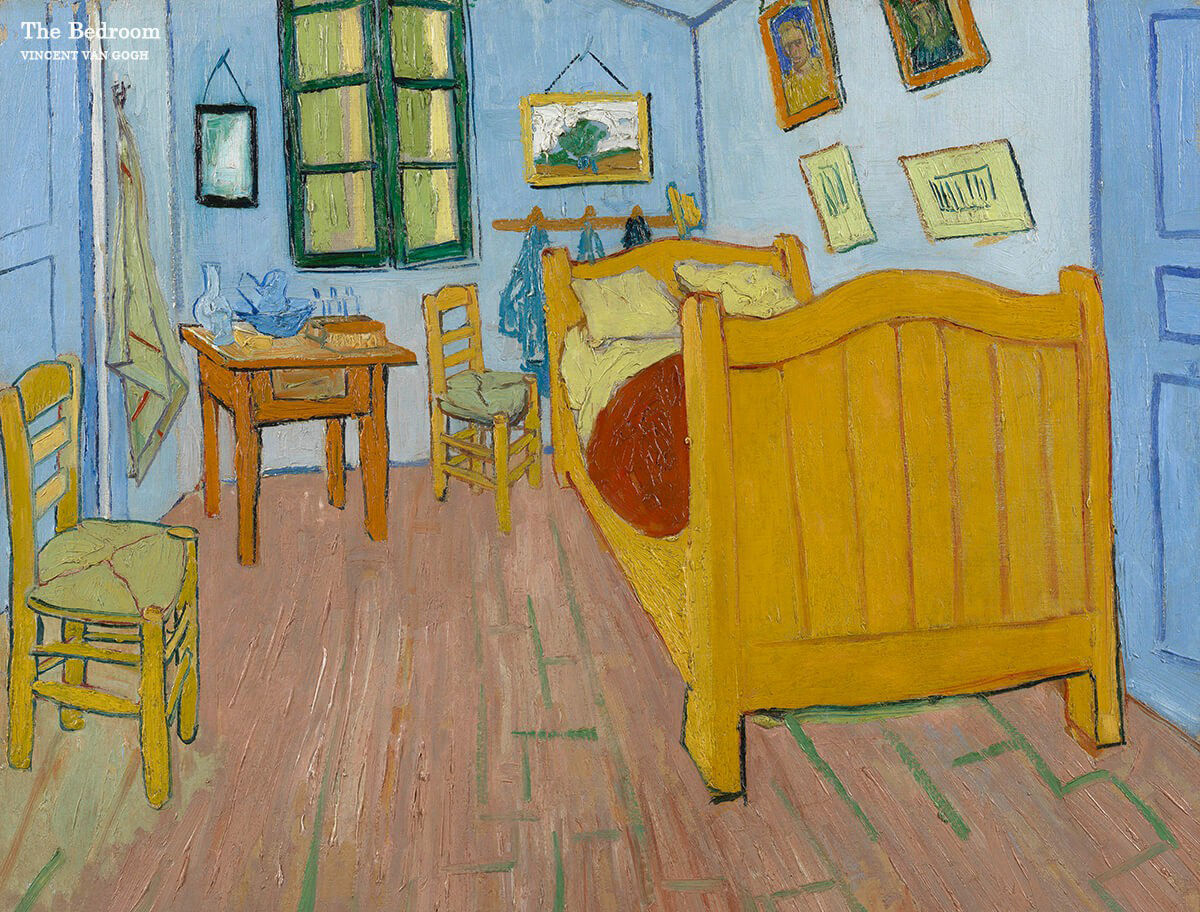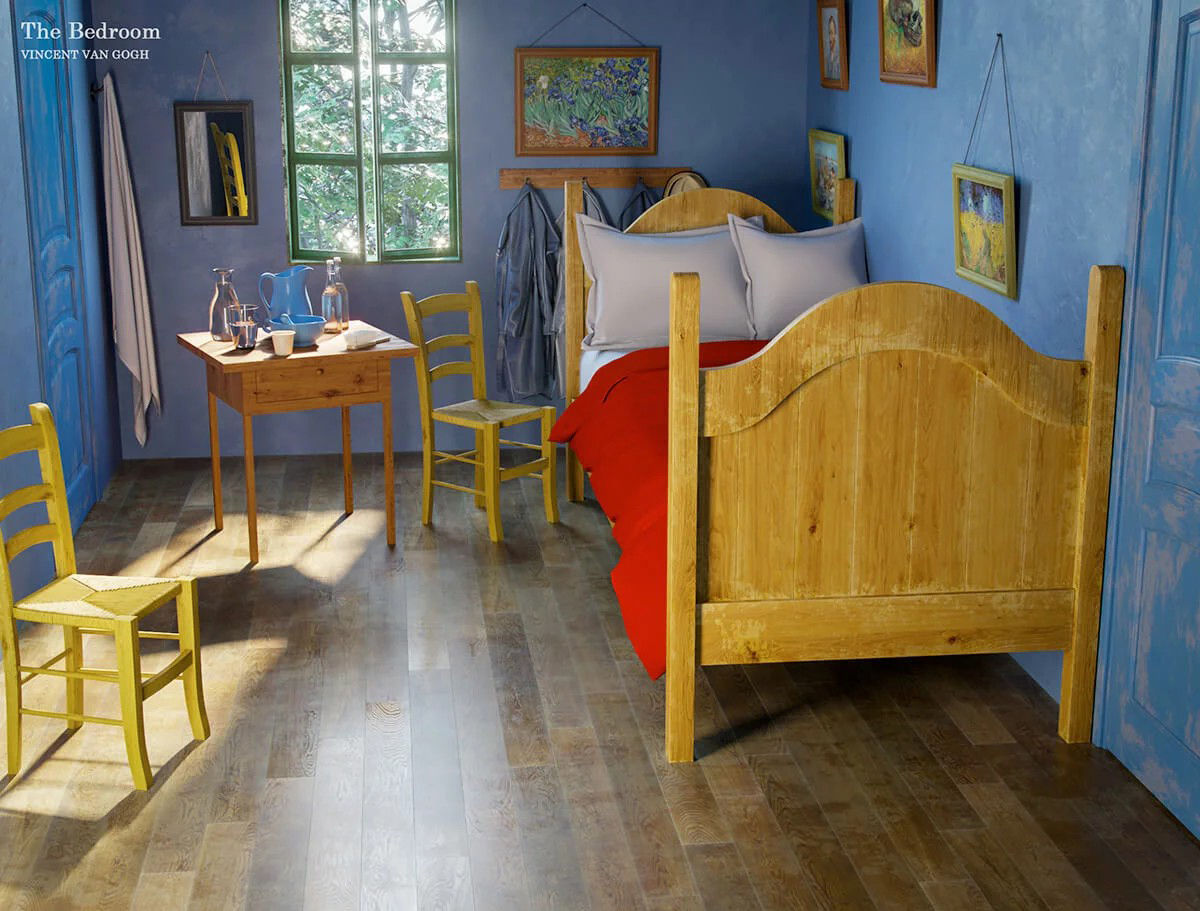 The Sun Shine on the Corner by Grant Wood, 1928
Grant Wood is best known for his painting "American Gothic". The presented canvas makes similar impression: the atmosphere of melancholy and silence of village as if hang in the air. The designers` variant looks more cheerful, and the similarity is achieved by maintaining contrast between the pale gray walls and lively, bright green plants.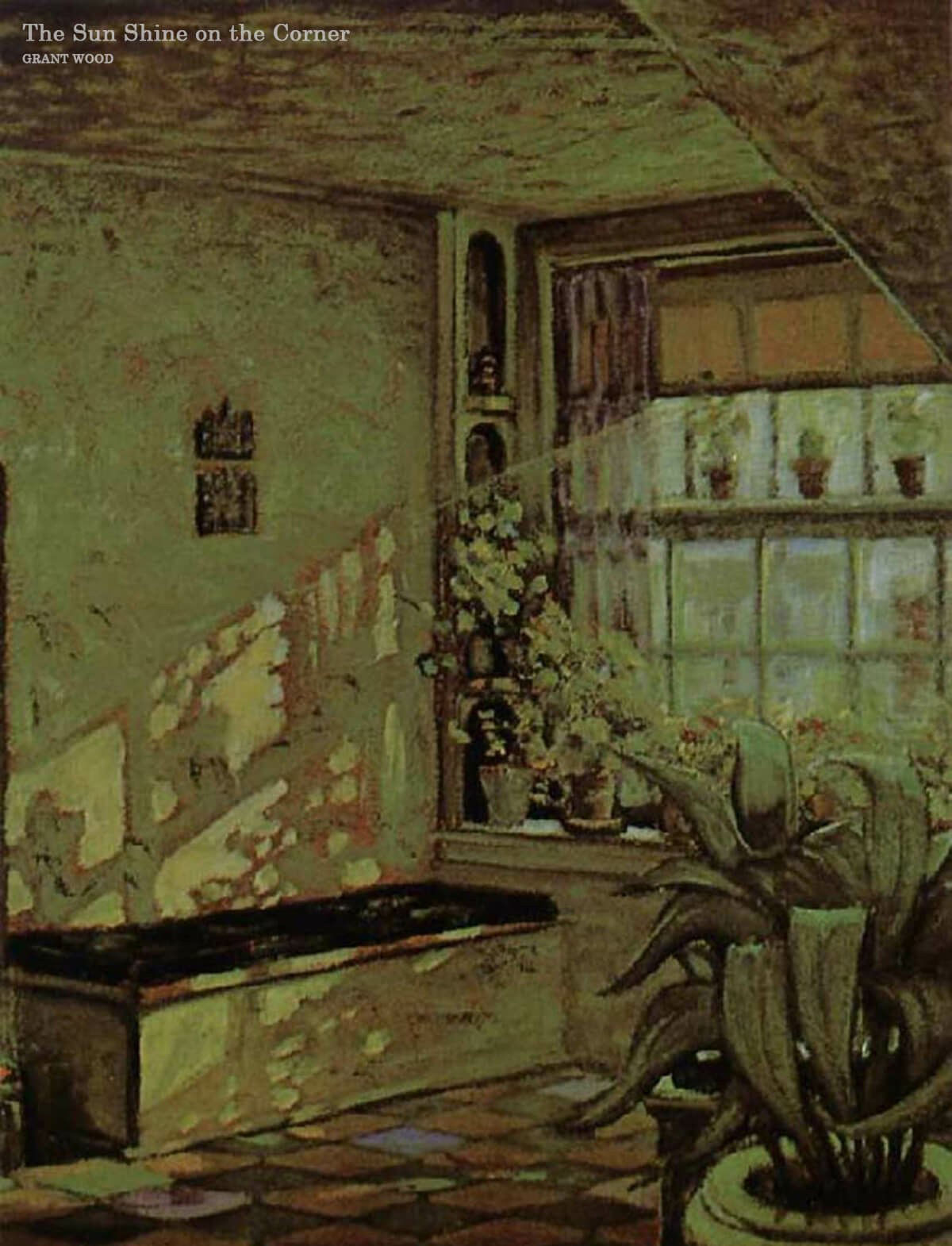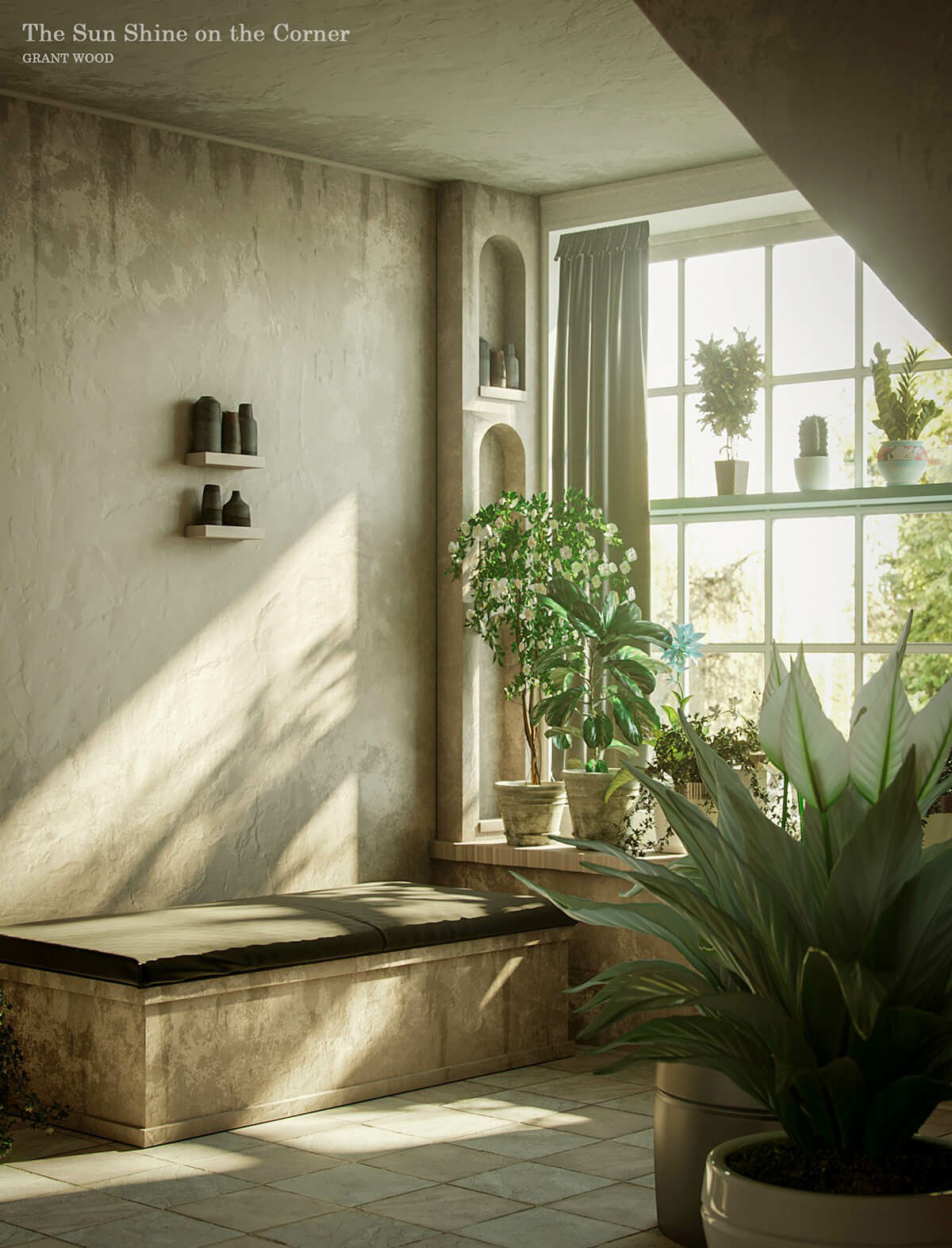 Interior (My Dining Room) by Wassily Kandinsky, 1909
The painting was created in the transitional period for the artist, when Kandinsky had already begun to experiment with abstraction. The image of the dining room perfectly conveys this mood of the author: unrealistic brilliance and expressive manner — obviously the fruit of imagination and fantasy of the painter. Designers also depicted the room as close to the reality of the time as possible, adding liveliness due to the variety of textures.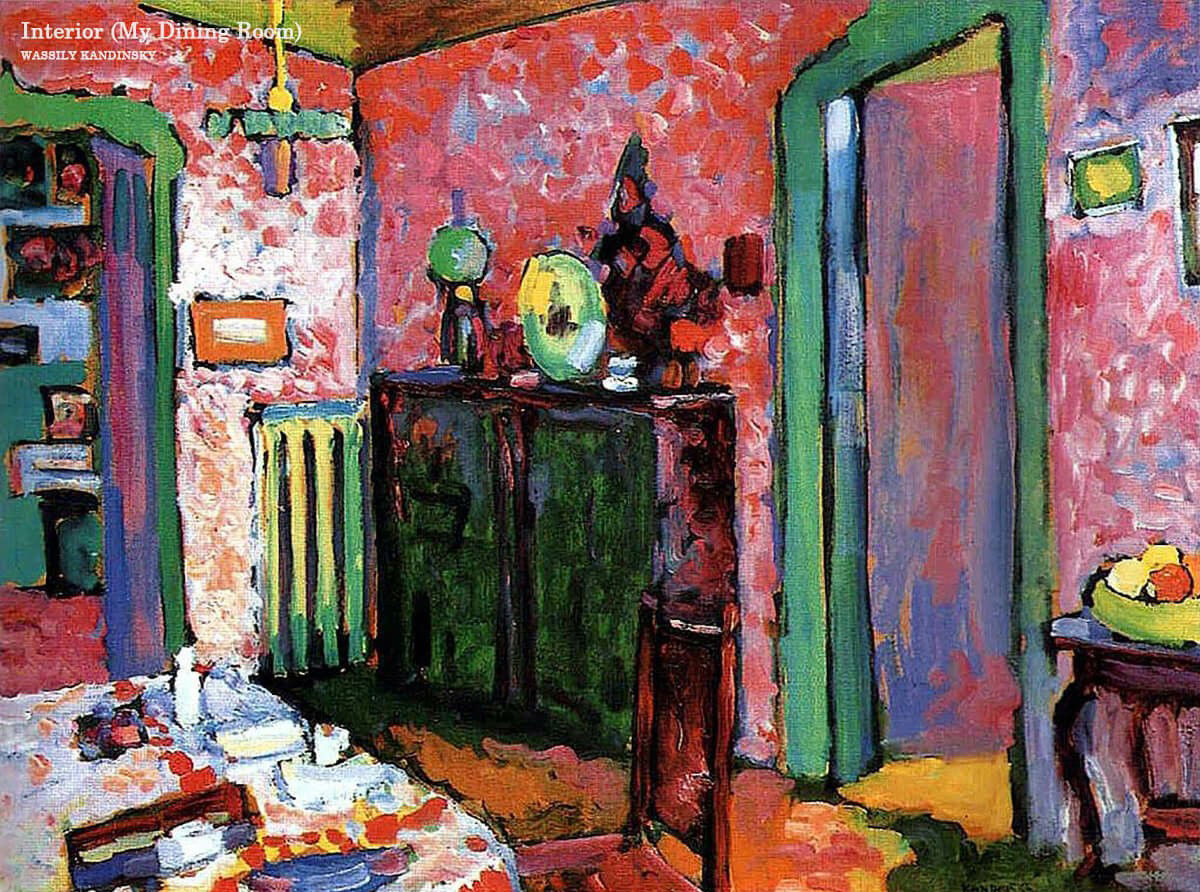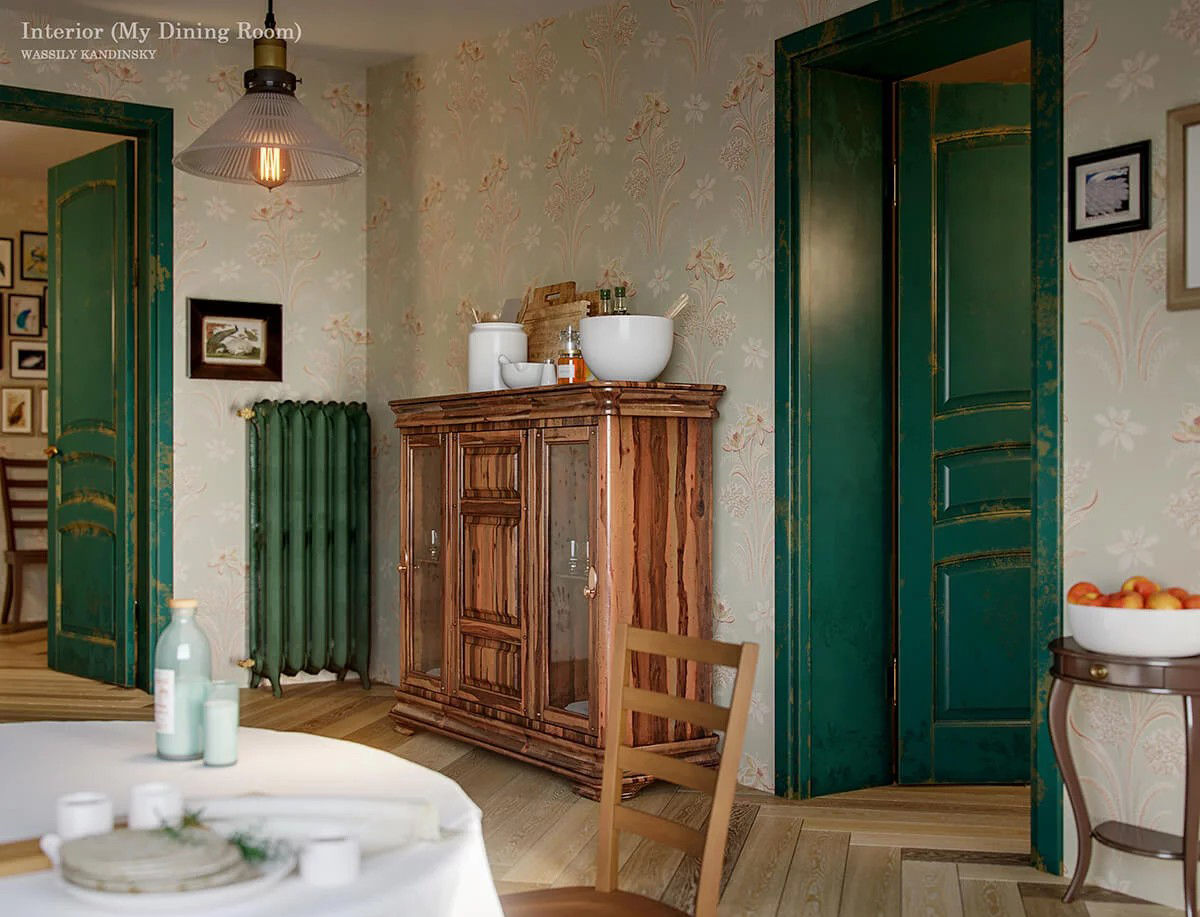 Interior. Okhotino by Konstantin Korovin, 1913
Simple comfort of the village house contrasts the city dining room of Kandinsky drastically: wooden walls, whitewashed oven, sideboards with kitchenware and a beautiful tablecloth on the table... It's like being at grandma's house. :)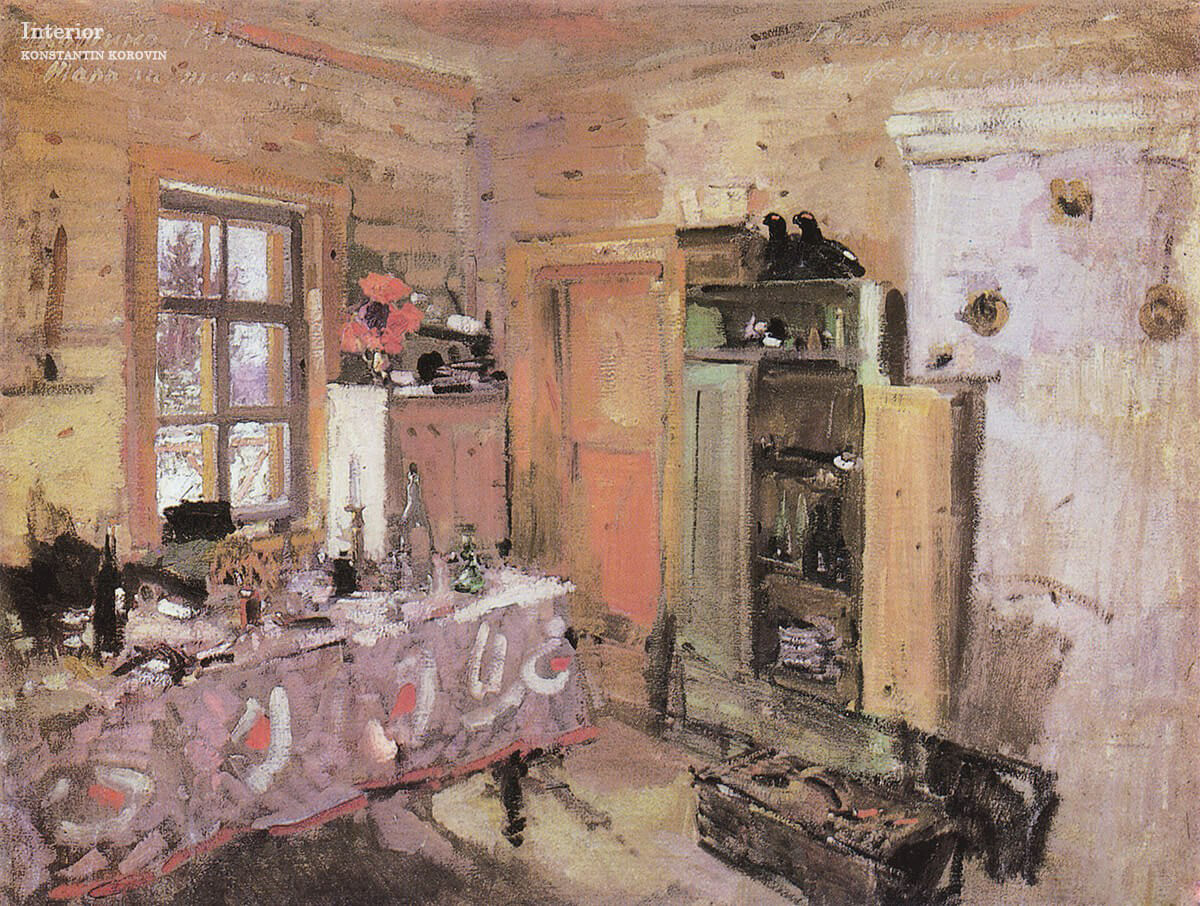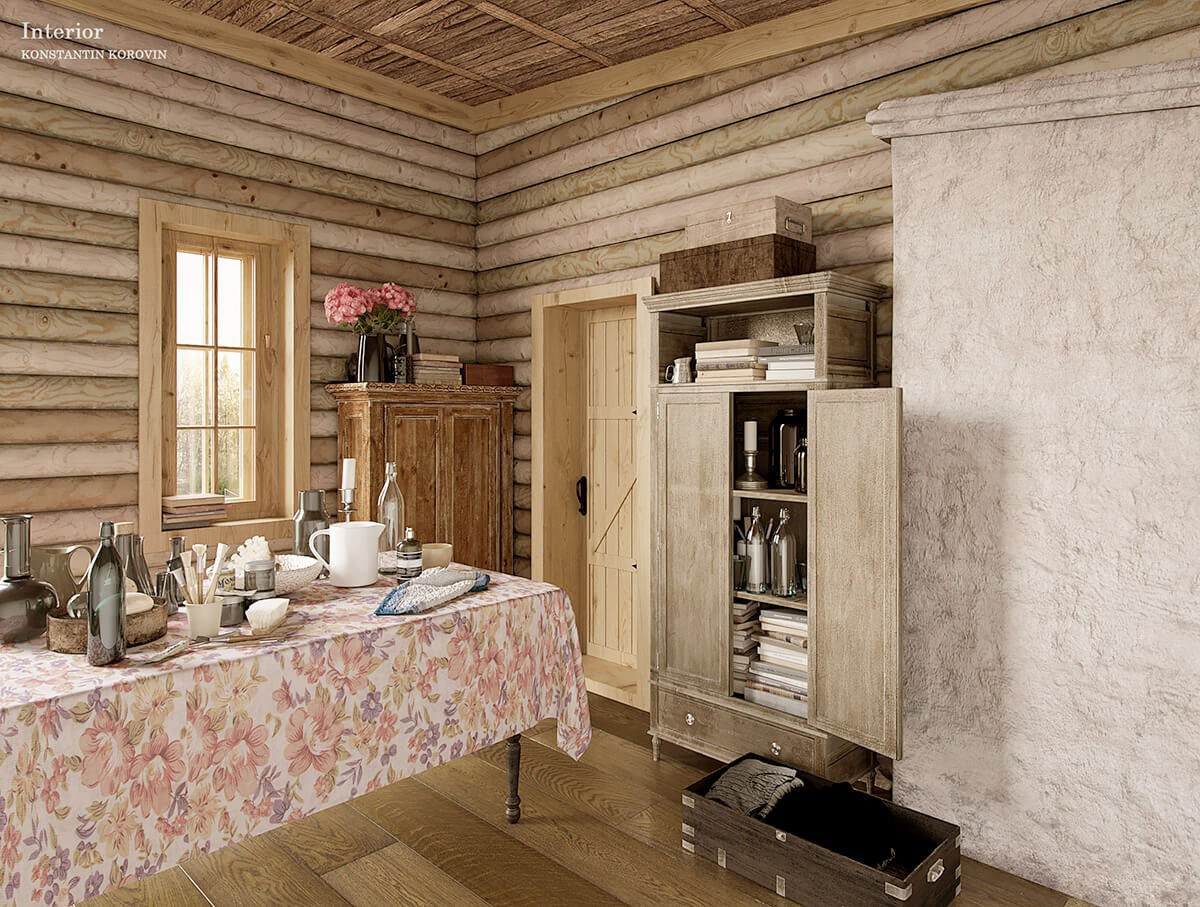 Interior with Restful Paintings by Roy Lichtenstein , 1991
Comic two-dimensional graphics of this work was one of the most difficult tasks for designers. However, realistic decor turned out better, abandoning the diversity of patterns. Transformed into a variety of textile textures, pop art played here with new, quite modern colors. The walls of the 3D model were decorated with two paintings of Liechtenstein — as a tribute to the original.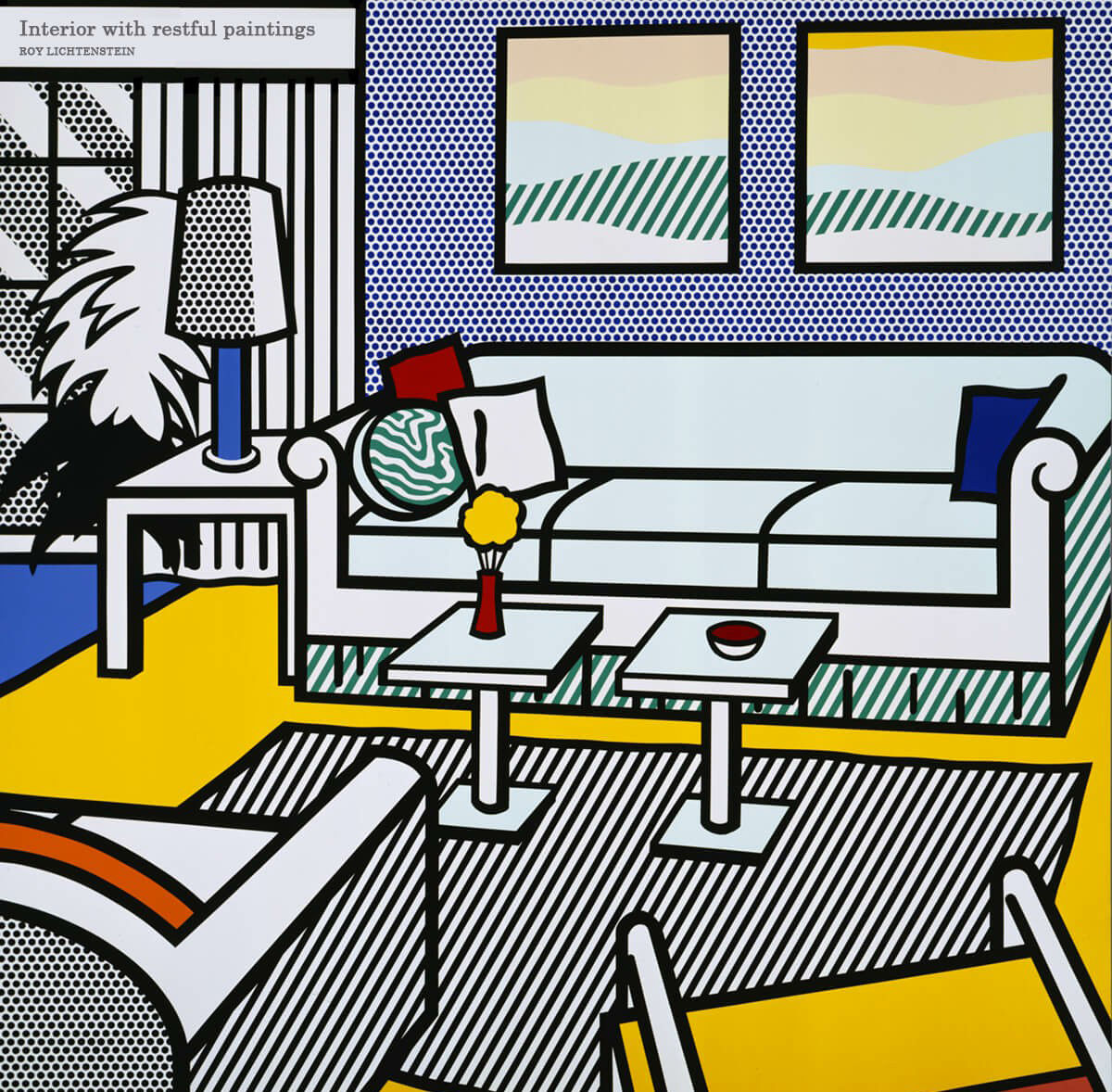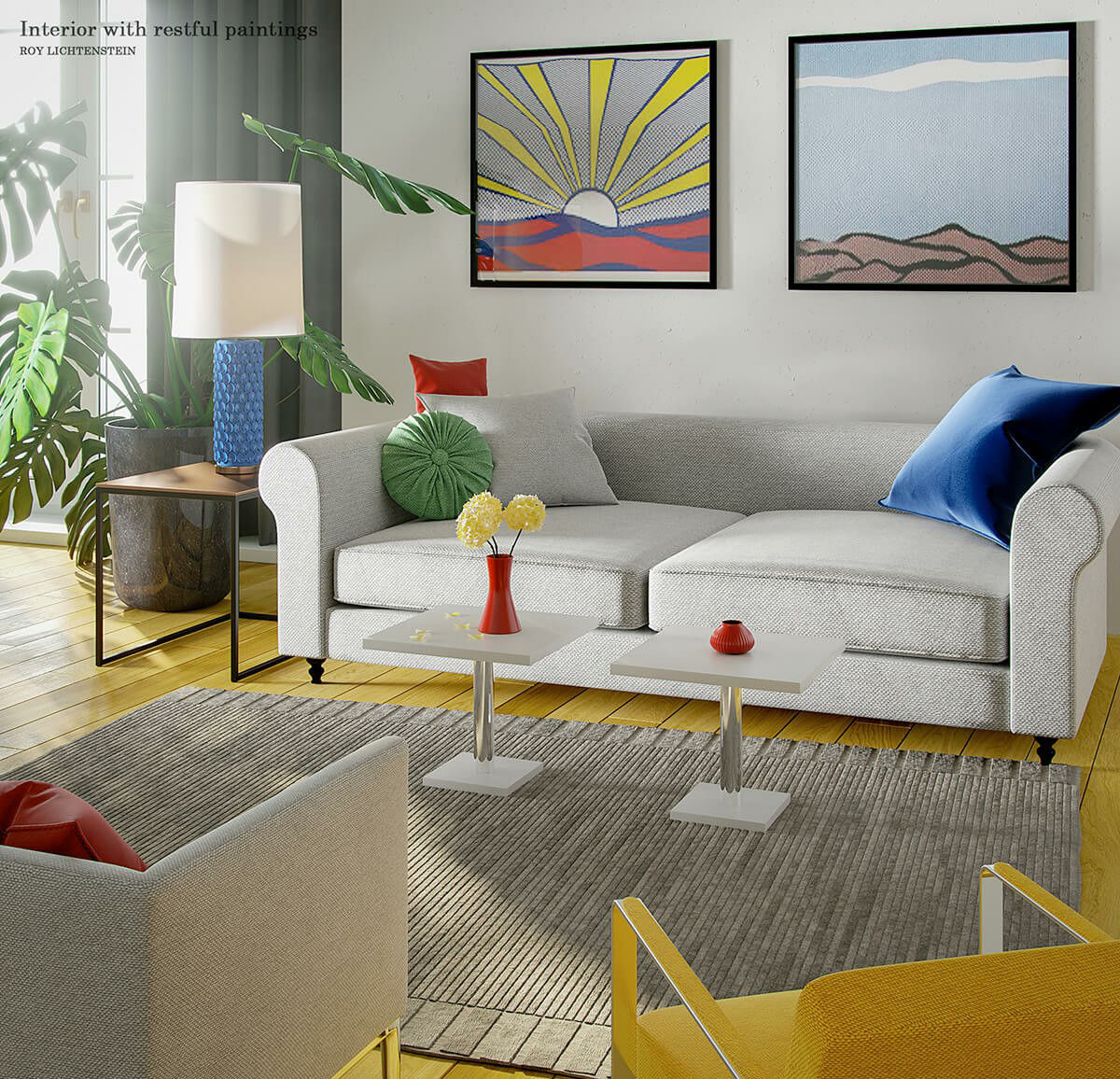 Empress Alexandra Feodorovna`s Sitting Room, Cottage Palace, St. Petersburg, Russia by Eduard Hau, 1835
The most magnificent decoration in the collection, in fact, served as a "rest of the eyes from all this gold" that surrounded the Empress in the Palace of Peterhof. The picture itself is photographically realistic, so recreating the details was a matter of technique :)