National Geographic Top10 Best Photos: Instagram Contest Results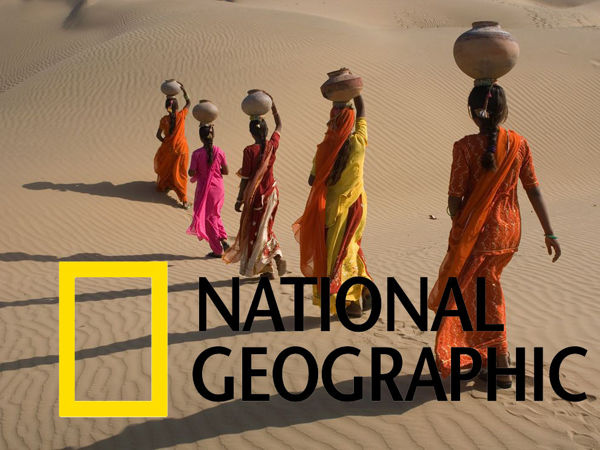 National Geographic — one of the largest scientific geographical articles on science, travelling, nature and adventure — held a competition among Instagram users. An unusual competition in honor of an unusual event — National Geographic gained 100 million followers! It is worth noting that this is the first brand that has received so many fans in the popular social network. National Geographiс publishes a lot of great shots anually. Users were offered to submit their best photos using tag #natgeo100contest. More than 94,000 photos were posted for the contest in just 24 hours. Participants sent photos on completely different themes and of style, but animals were the main characters on almost each picture. 10 pictures made it to the final, one winner was chosen among of them, he received the main prize — Nat Geo photo shoot in Tanzania. The winner of the Grand Prix was chosen by followers of the magazine by voting. The rest of the finalists received National Geographic photo books signed by their authors.
So, who got the main prize?
Finalist of the competition
adamkieferphoto (Adam Kiefer)
An employee of the reserve hugs Mathabiso — orphaned young gorilla in the Senkwekwe center, Congo. This center is the only place for rehabilitation of mountain gorillas in the world.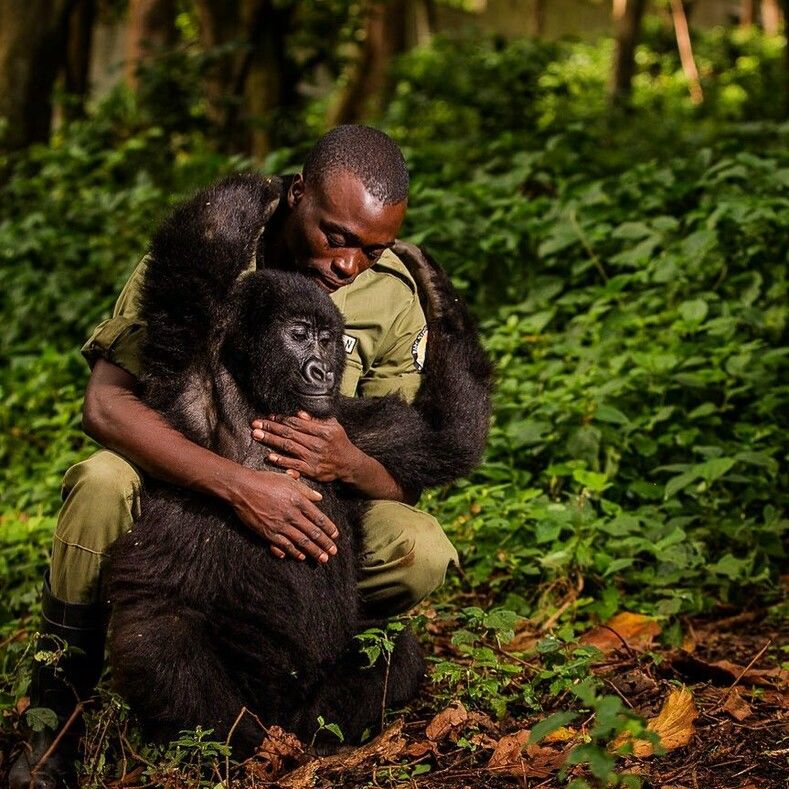 fshaluska (Frank Haluska).
The frog struggles fighting the great white heron.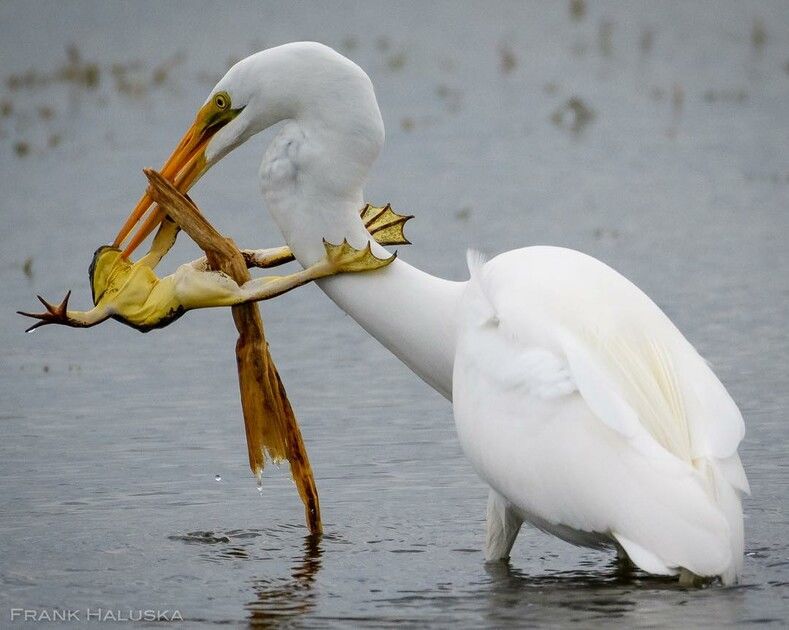 sandracattaneoadorno (Sandra Cattaneo Adorno)
Bathing on the beach of Ipanema, Rio de Janeiro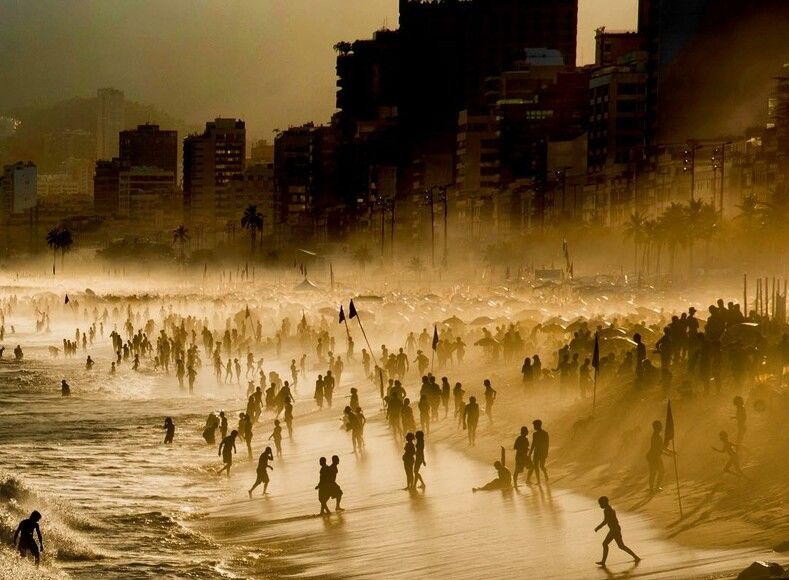 shark8matt (Matt Potenski)
"Whale sharks have their character. This one was bold and curious, and it came close to the boat every time we passed. Whale sharks are so huge that they remind of living reefs. No animal on Earth can match it in size, strength, and grace."
obryan.wildlife (Chris O'Bryan)
Pink cockatoos are searching the arid area in search of water, Western Australia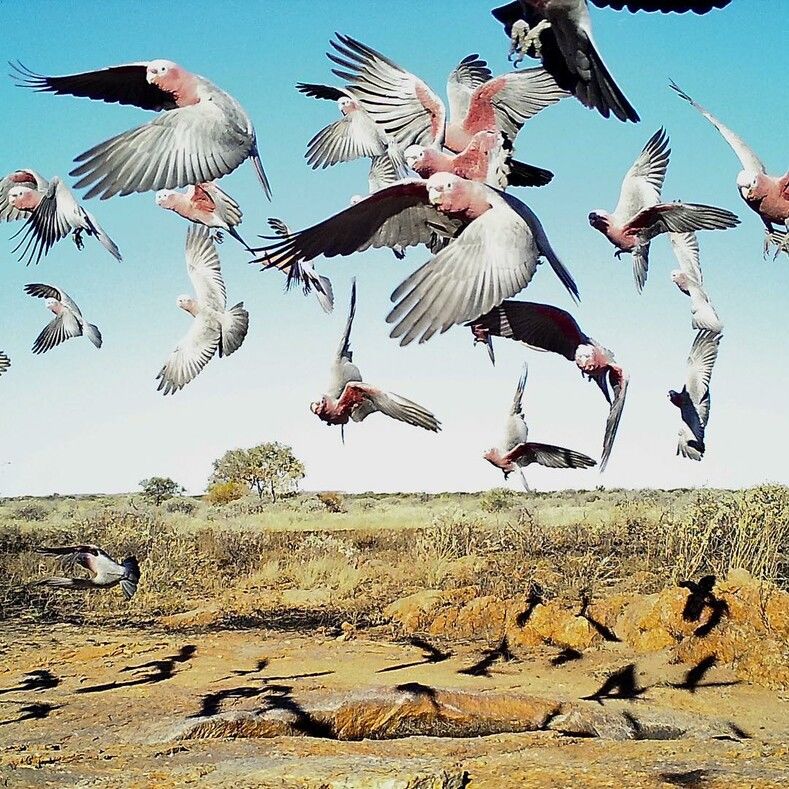 sarasteinphotography (Sara Stein)

Wildebeest cross the Mara River, Tanzania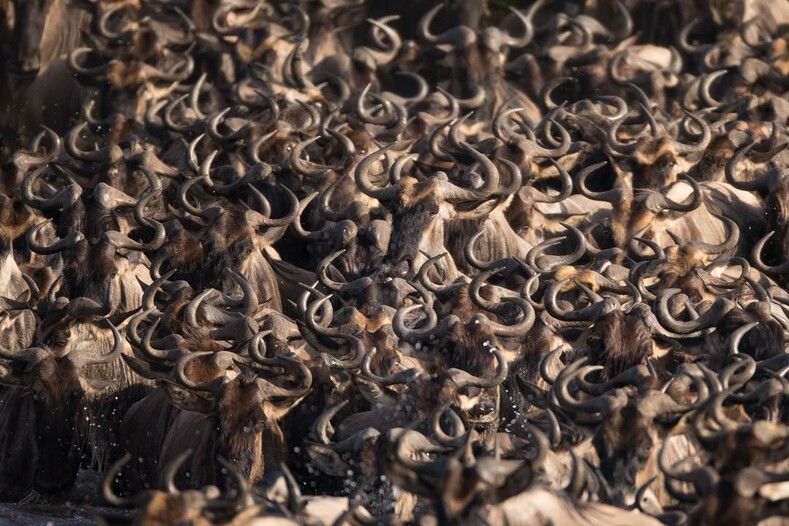 khatia.ni (Khatia Nikabadze)
Lambs look out the window of the car at the livestock market in Marneuli, Georgia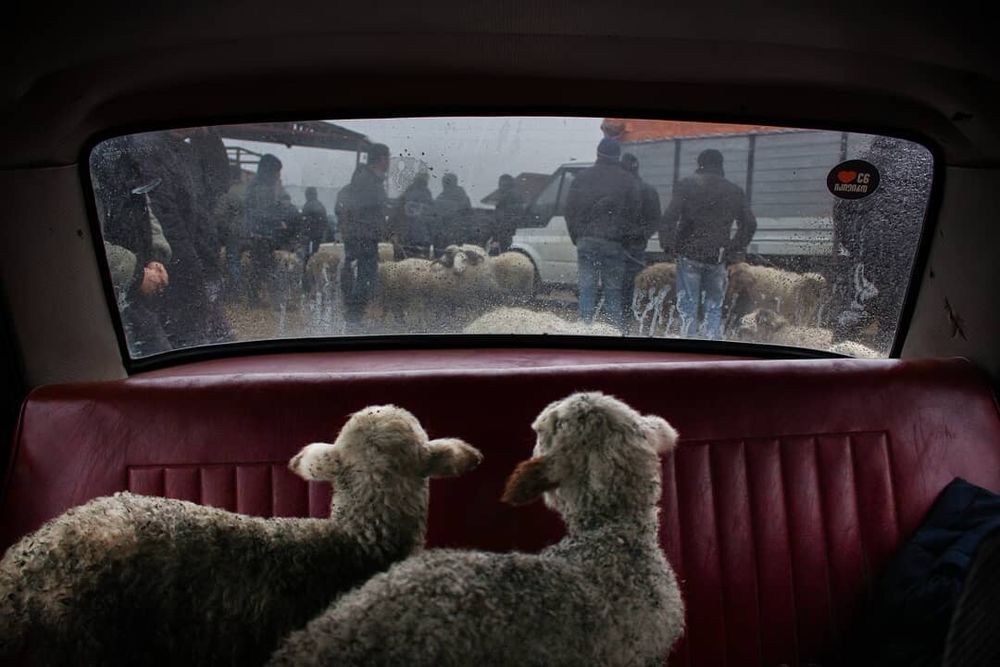 goldenfelice (Felice Simon)
Families with children skating in Brooklyn Prospect Park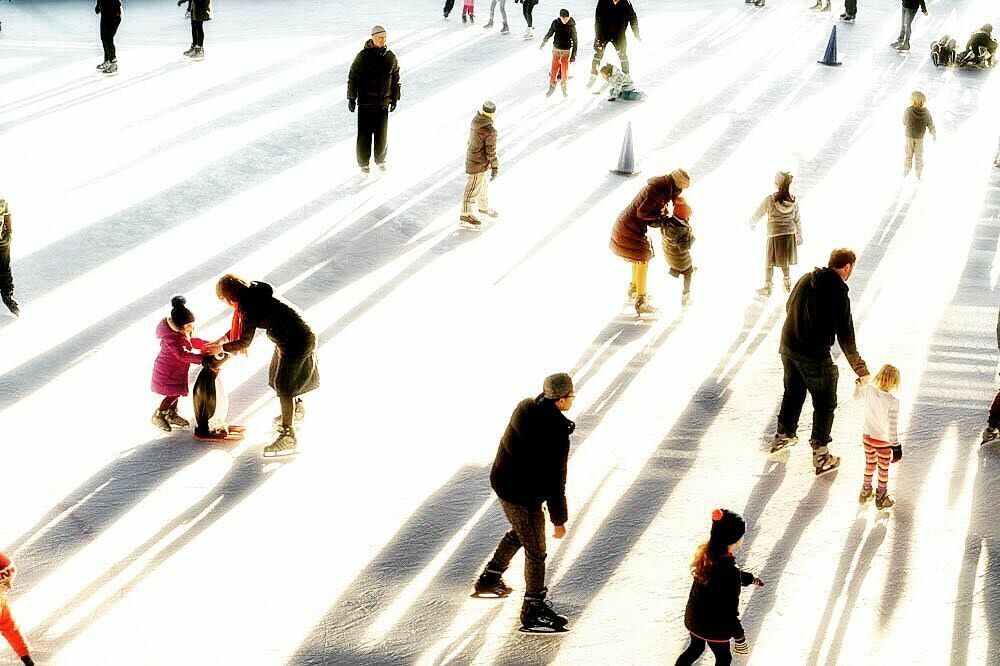 franciscop777 ( Francisco Pereira)
Summer storm covers the Grand Canyon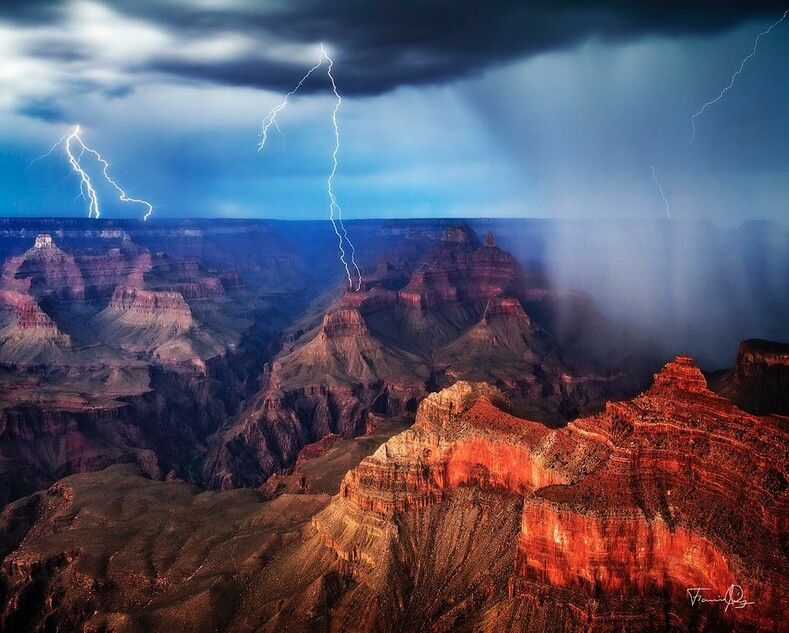 Winner of the competition
katenkhambhatta (Katan Khambhatta) "Zebras at a watering hole in the Maasai Mara reserve, Kenya"
Zebras are looking for crocodiles in the water :) while wildebeests cross the river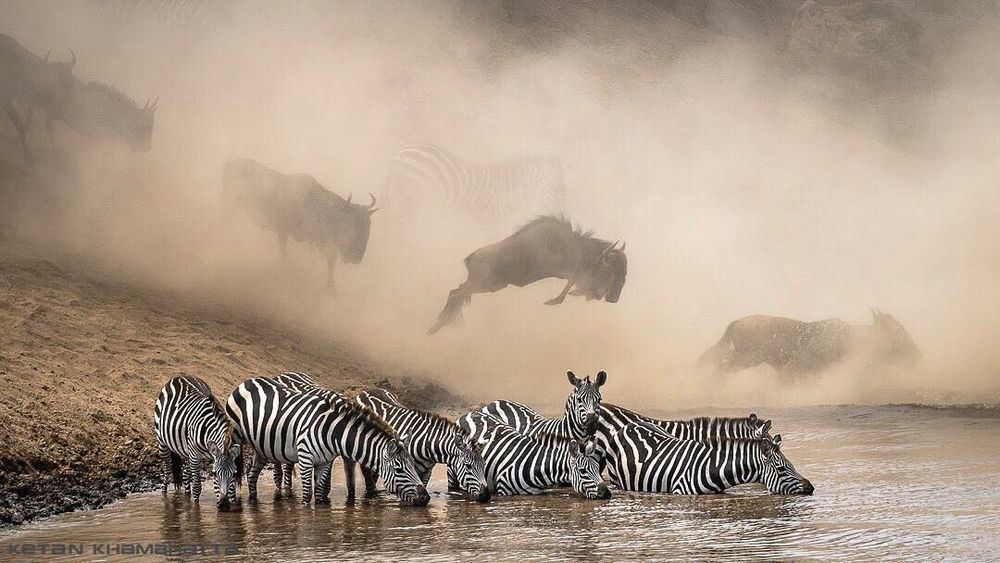 Photos that are not included in Top-10, but are certainly worth mentioning

balanzzze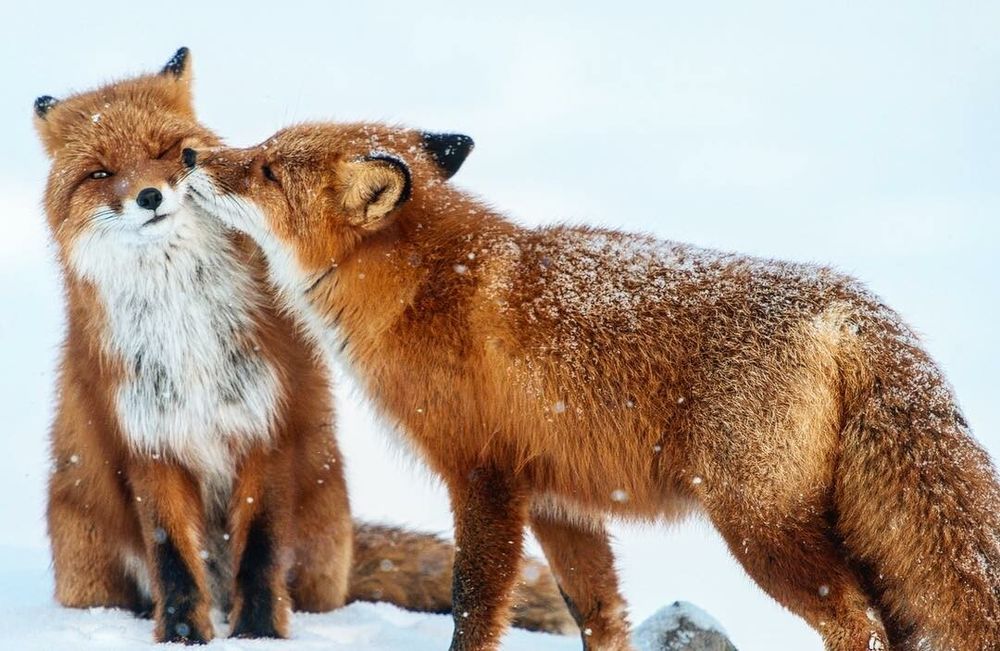 aadmanimages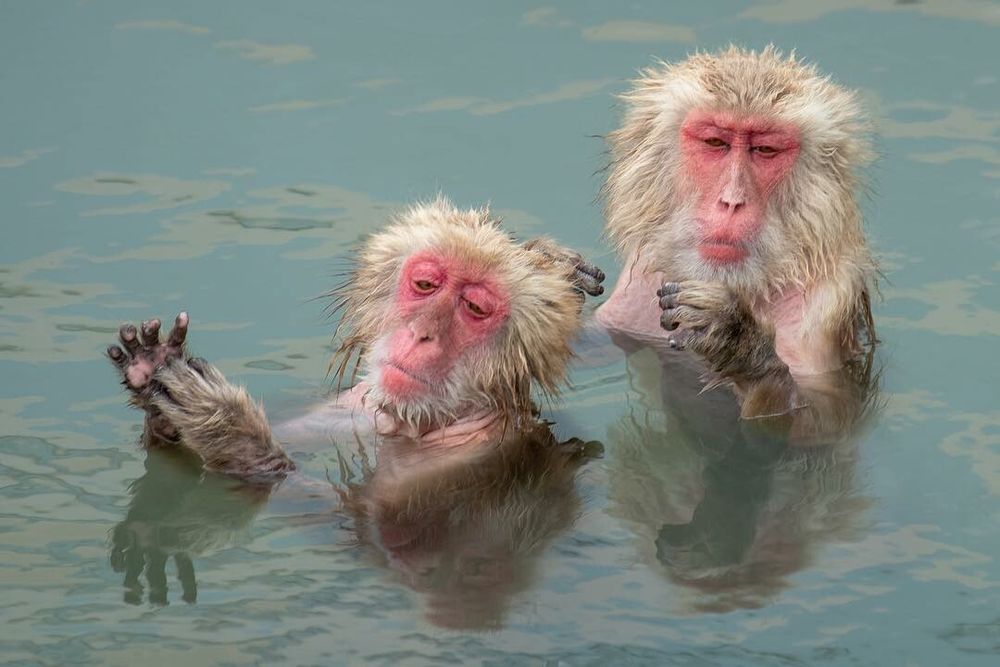 bacardisopot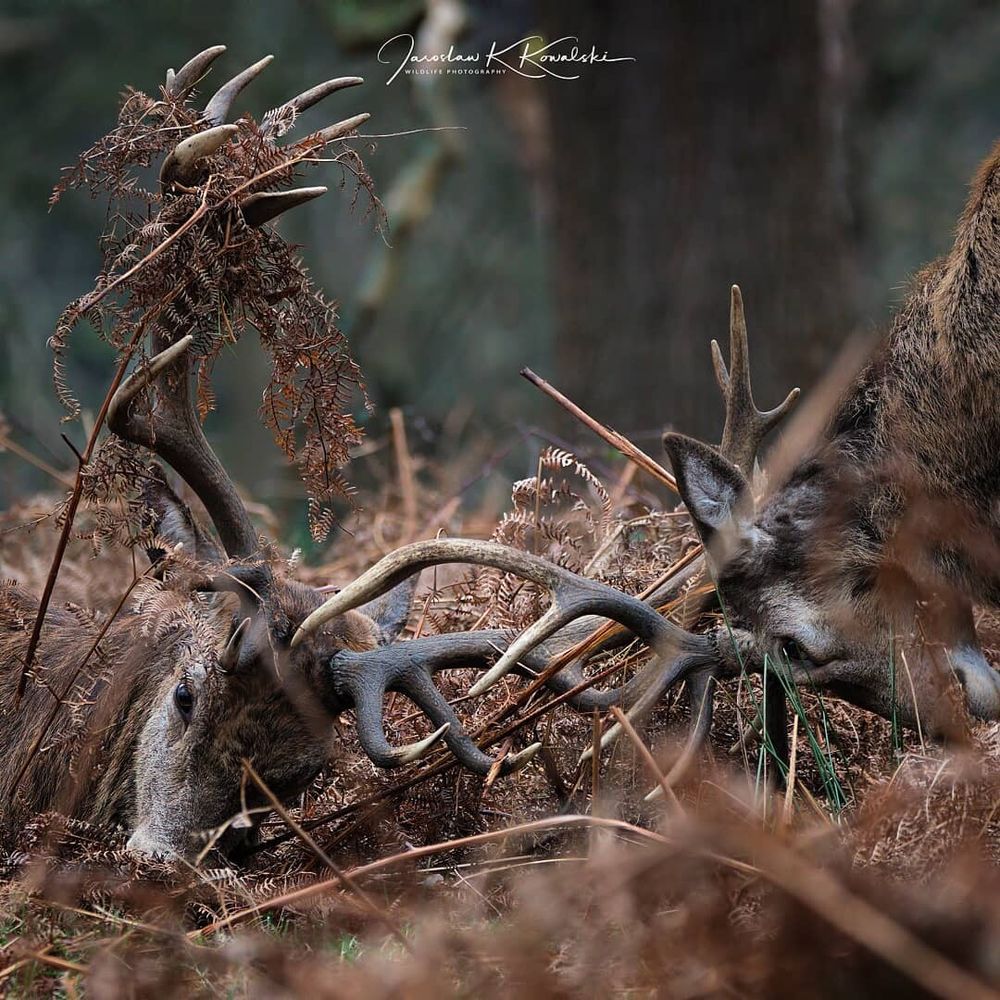 daveccox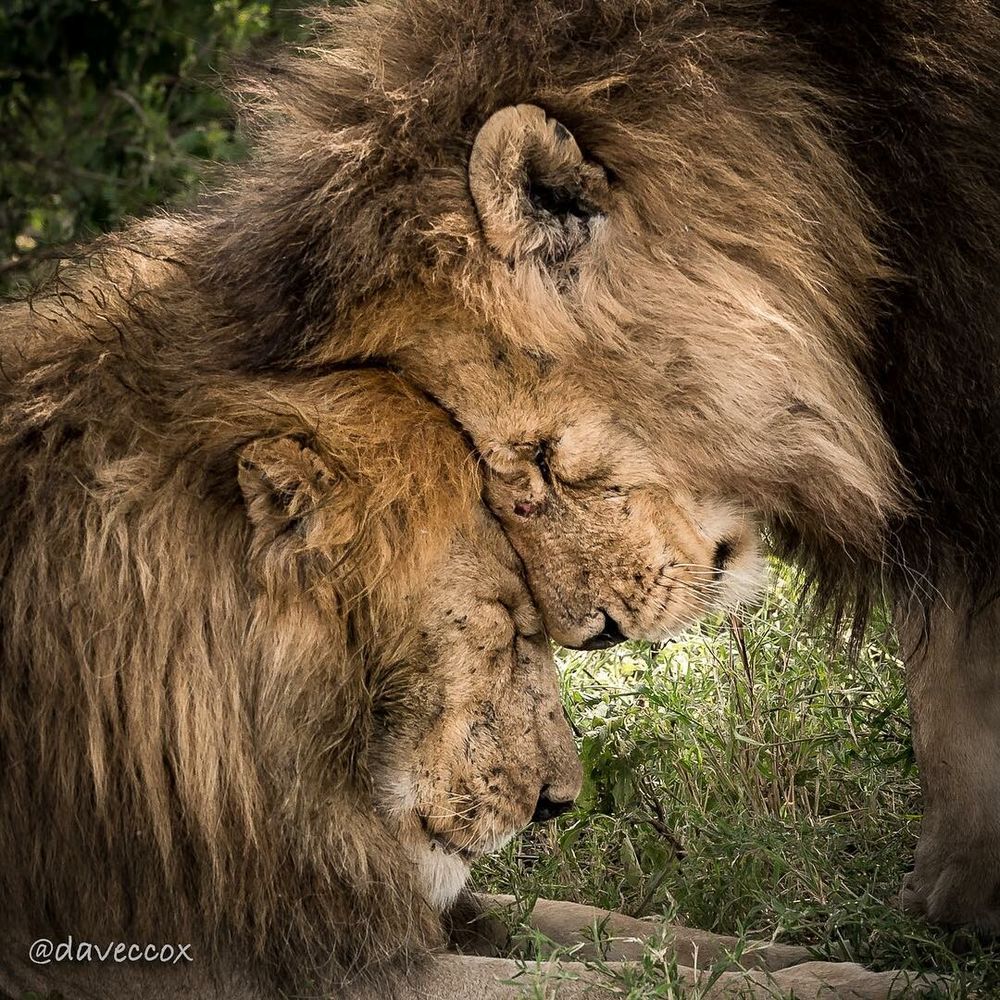 pawanphotography66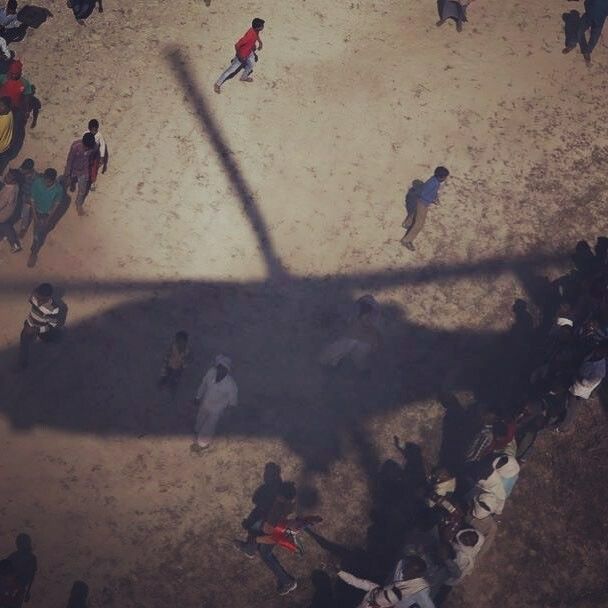 majedphotos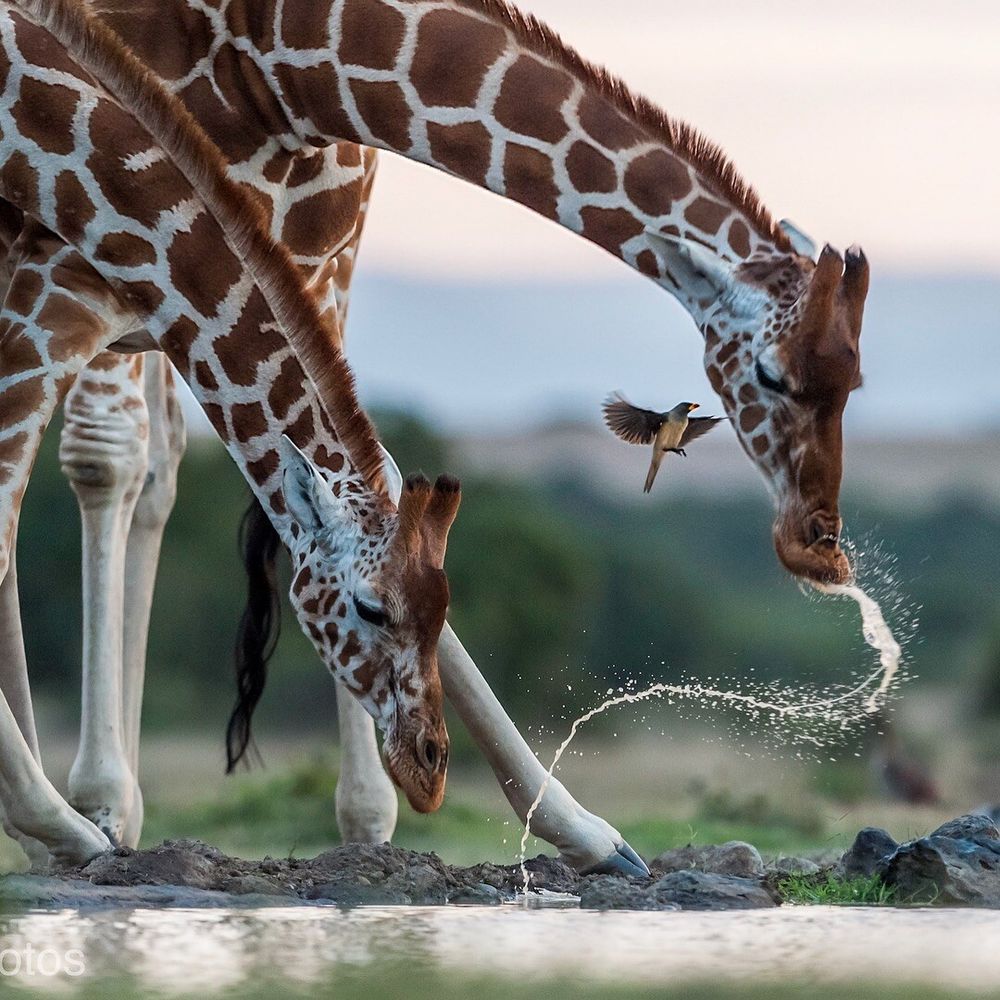 ullalohmann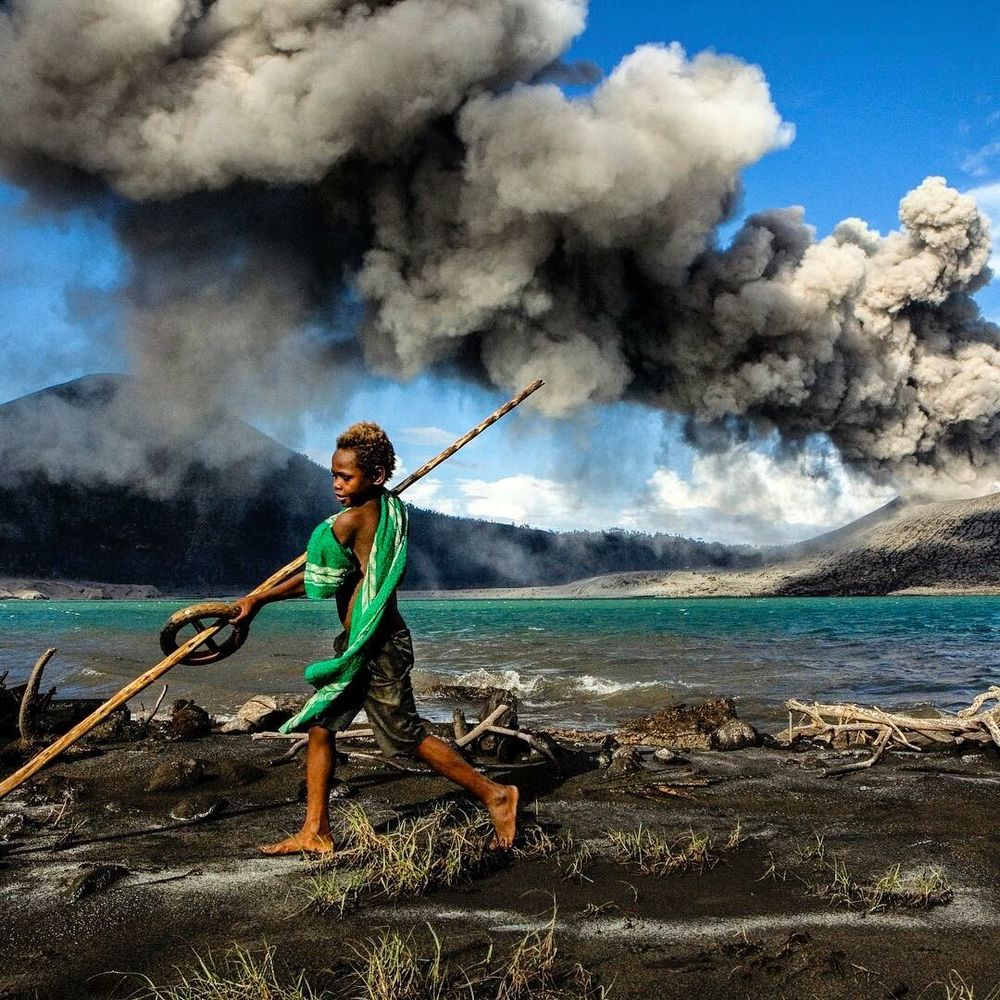 sharadguin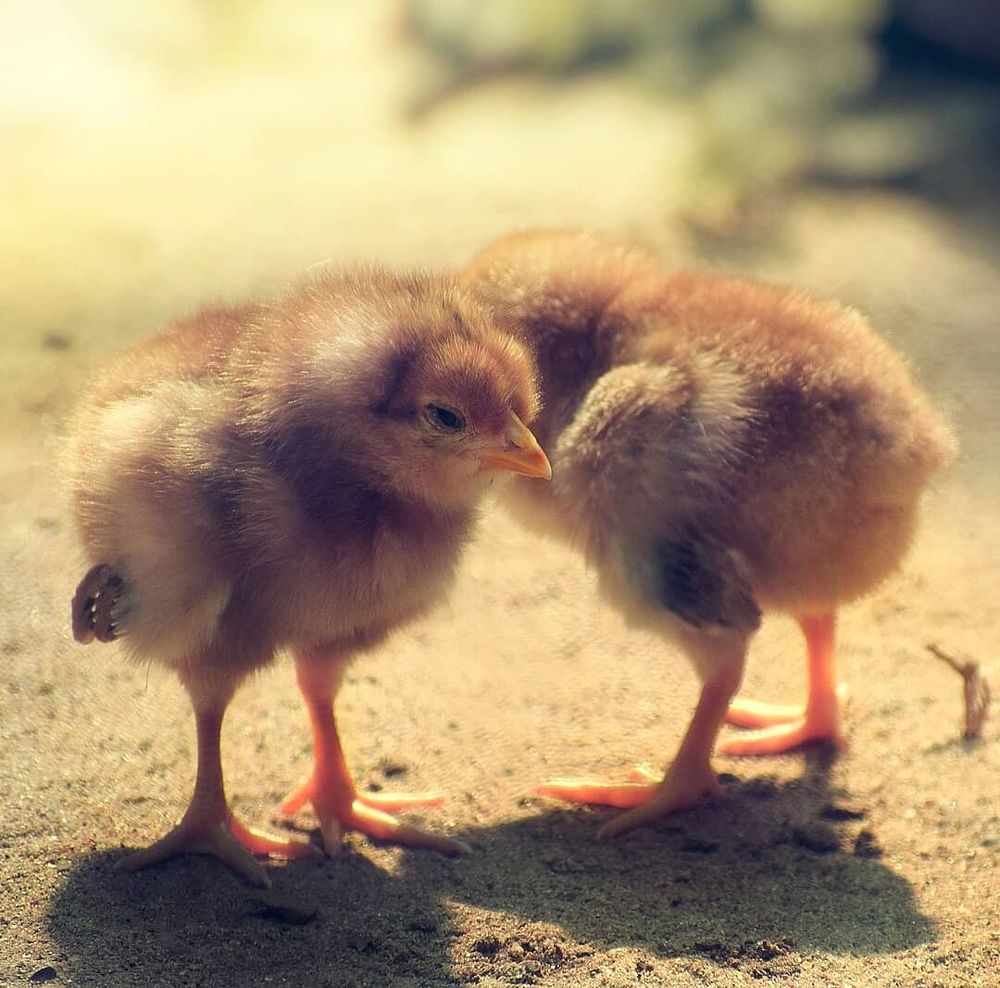 siddhesh_ghadi_photography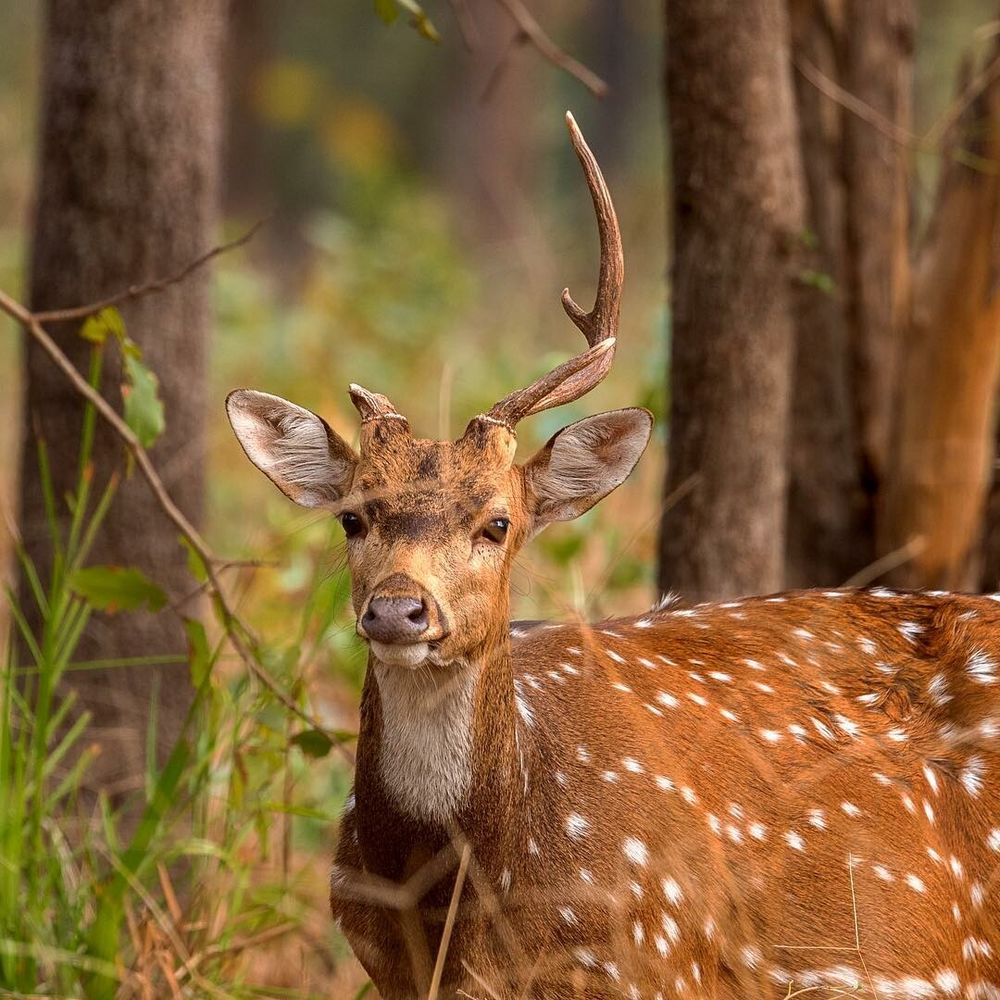 A horror picture at the end

arnaud.buron