Dresses with Toile de Jouy Print in Dior Cruise 2019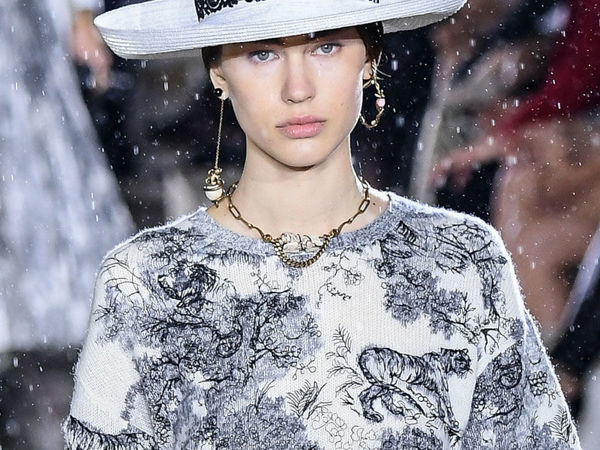 Maria Grazia Chiuri, a creative director of Dior, continues to surprise us with unexpected themes. The new fashion show 2019 by Christian Dior took place at the stables of the estate Domaine de Chantilly. Outfits and costumes corresponded to the theme of nature and art of a rider! Shirts, long skirts, cowboy hats, belts, saddlebags...
The main material of the collection was natural cotton fabric with a classic French printed pattern - toile de jouy. In French, "toile" means cloth (linen, linen or canvas), especially the type on which you can draw. Fabrics for the outfits were decorated with animalistic and floral prints - there appear images of tigers, snakes and flowers.
Long skirts were sewn from this patterned fabric, which perfectly matched office shirts and tops with a deep square neckline. Dresses and coats, even bags are made in this style.
The face of the Dior Cruise 2019 was Jennifer Lawrence, an Oscar-winning actress, who has collaborated with the fashion house since 2012. She demonstrated most of the outfits in a photoshoot.