Video Tutorial: Flower Pot of Plastic Bucket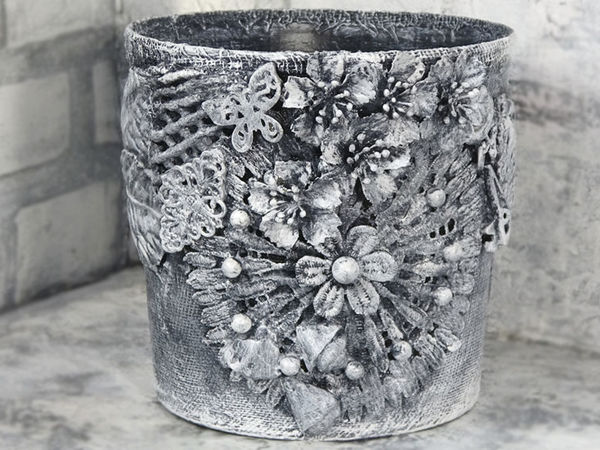 I have made a flower pot of a plastic bucket. This is a great idea to decorate your windowsill at home. The pot can be done very simply and does not require expensive materials. In this flower pot, you can safely plant flowers.
You will need:
* plastic bucket;
• bandage:
• PVA glue;
• hot glue;
* openwork lace, different trifle;
• acrylic paint;
• acrylic lacquer.
DIYs & Tutorials on the topic