Cats, Dogs, Flowers: Unusual Photo Portraits of Beloved Pets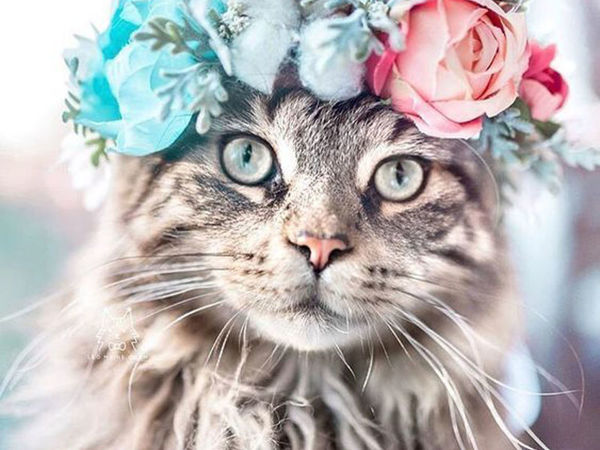 March is a beautiful spring month when you want to live, love, and create... to celebrate March 8, of course!
On the occasion of the holiday, I prepared an article that inspired me to create a series of works, but, of course, it is not about that :)
Is it possible to combine cats, dogs and... flowers? Oh, yes! The works presented in the article turned out just gorgeous! For the first time, I like the photos of all creatures big and small so much, that I cannot but share them with you.
I think, these photos are about Maine Coons - huge strong cats. By the way, there is a curious legend that the Maine Coon is a young female raccoon crossed with a cat. Another legend about the origin of these beauties says that the Maine Coon is a fruit of love of lynx and cat.
One way or another, it is one of the most impressive species of cat family. They are so gentle in these photos. Of course, no less beautiful flower dogs!