Creating Unusual Handmade Box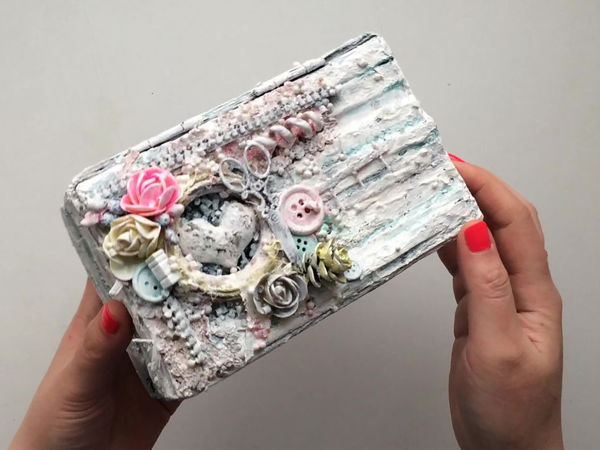 In this video, the idea of a cardboard box that anyone can make is presented.
The materials used are not expensive and available to everyone.
I decorated it with all sorts of unnecessary necessities that I did not throw away

I took a cardboard box as a base, I created simulation of the boards of cardboard.
For the surface to be uneven, I applied putty with a dry brush.
I painted it with acrylic paint.
I had an idea to leave brown more visible, the bottom layer, and then add turquoise after white.
But I got carried away

I applied more white paint than I had planned.
You can decorate it with anything.
You can make your composition even of incongruous items. It can be flowers and screw-nuts! Yes, anything! Don't follow any rules!
I wish you creative inspiration

DIYs & Tutorials on the topic