This question was often asked by a husband to a wife in the late 19 - early 20 century in rich Parisian families.
Though for us it does not make any sense, because we do not know what a theaterophone is!
I remembered for some reason two other words with "phone" ending.
Telephone, so it's explicit, it is our best friend and adviser in all matters, and melafon: those who watched the movie "Guest from the Future", would understand.
But what "theaterophone" is only a few people know, not only in Russia but also in France!
I found out about it only yesterday, when I watched a very informative program by French television.
A theaterophone is a device for stereo transmission of opera and theater performances through the phone.
It was first presented in 1881 at the International exhibition in Paris. 47 people could listen to the program at the exhibition at the same time.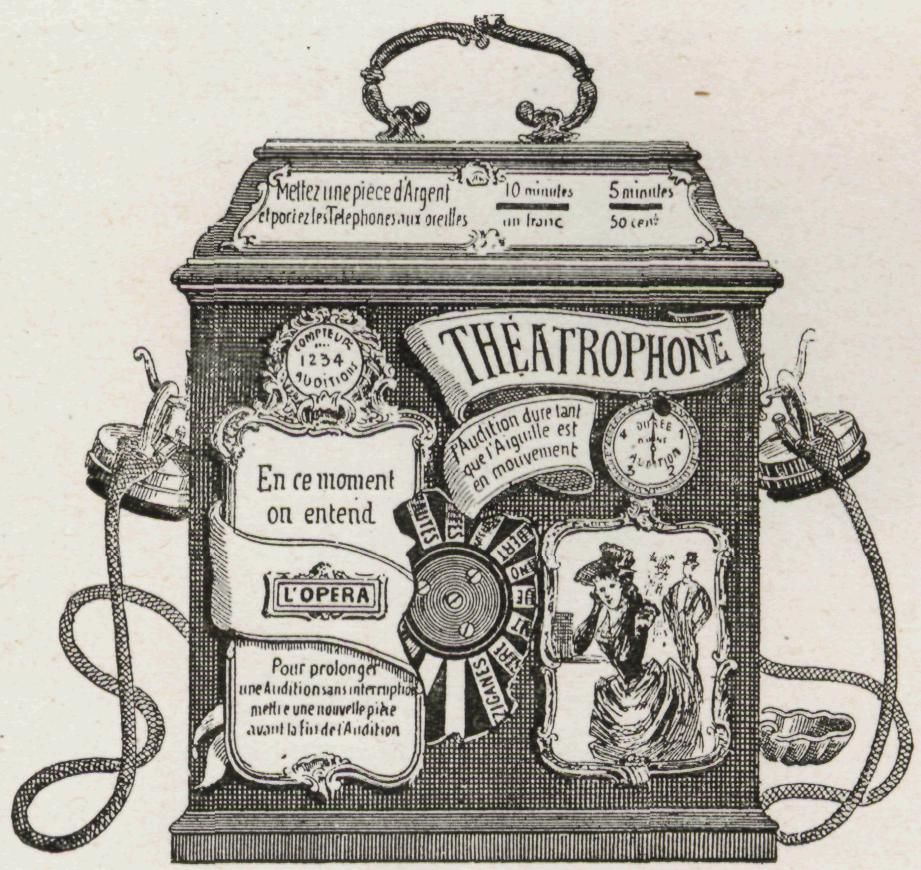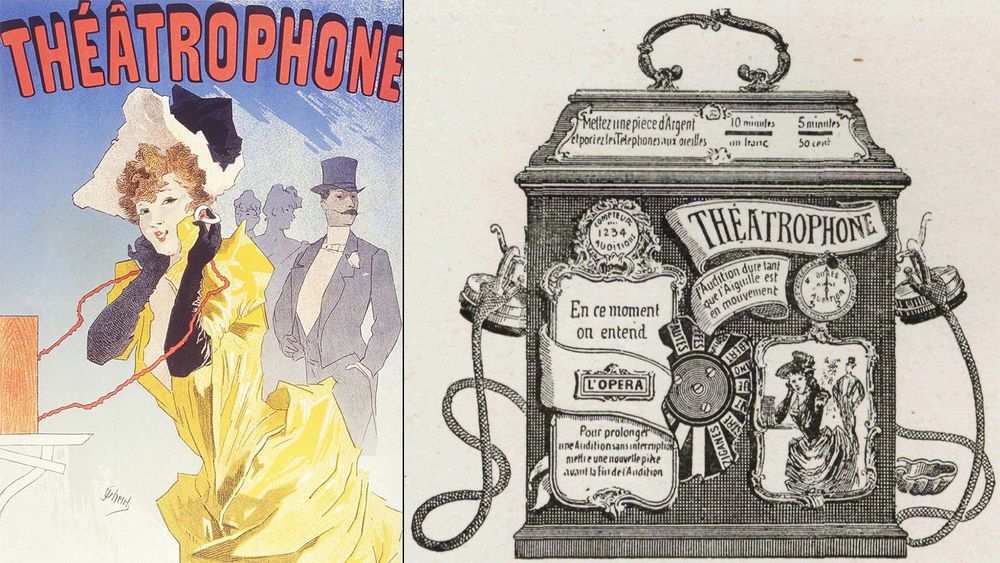 This unusual device was developed by the French engineer Clement Adair, this thing was used to listen to opera and performances in real time through headphones of a theaterophone.
Thus, the theaterophone was the predecessor of live broadcasts. Commercial production of the theater took place in Paris from 1890 to 1932, with the proposal to transfer the church services and the latest news.
Theatre release was accompanied by advertising posters, as well as explanatory engravings and drawings.
I would say that these engravings showed life and entertainment of the bourgeoisie of those times in a bit ironic form!
The drawings are very interesting, they show that the models of theaterophone were different: from very small home to entire stations, even rooms equipped with such devices, often in large expensive hotels and restaurants.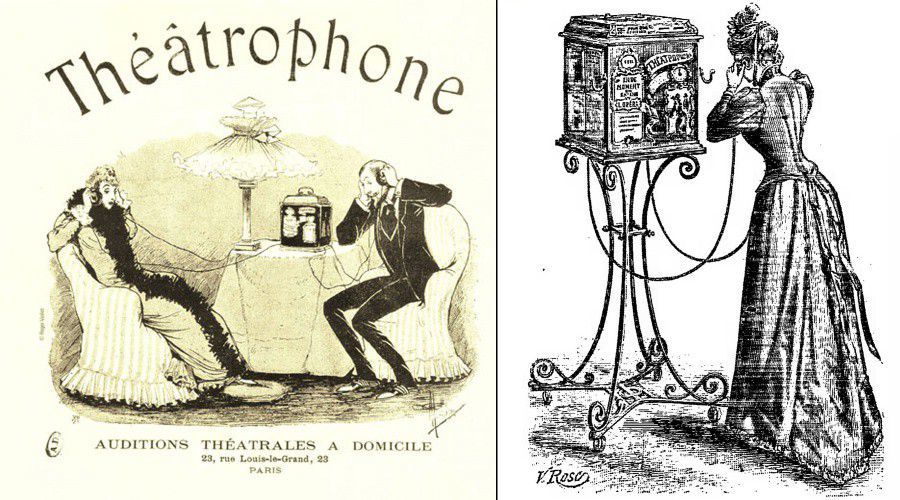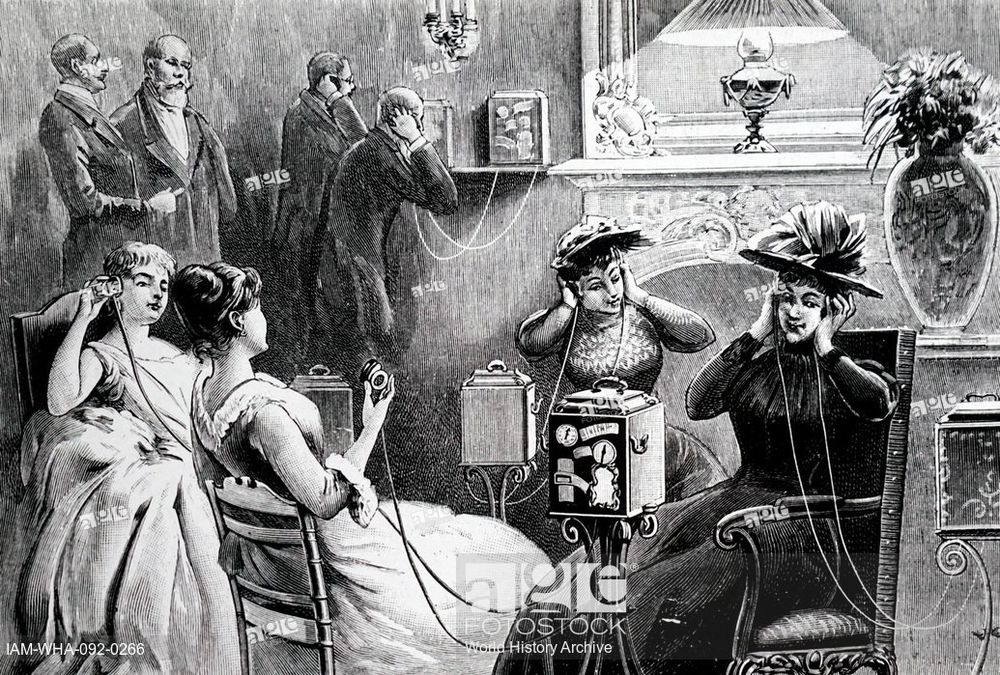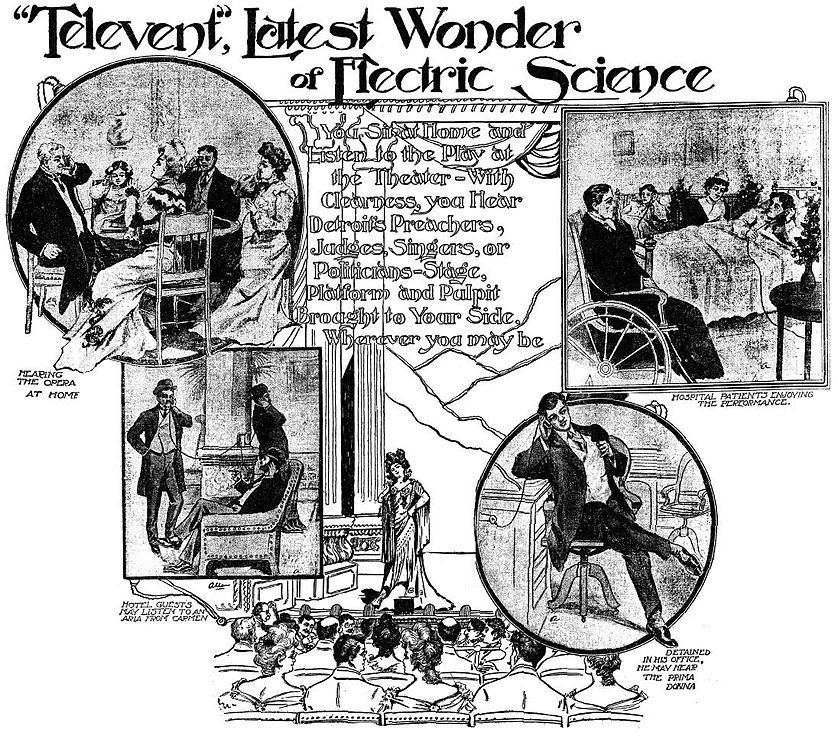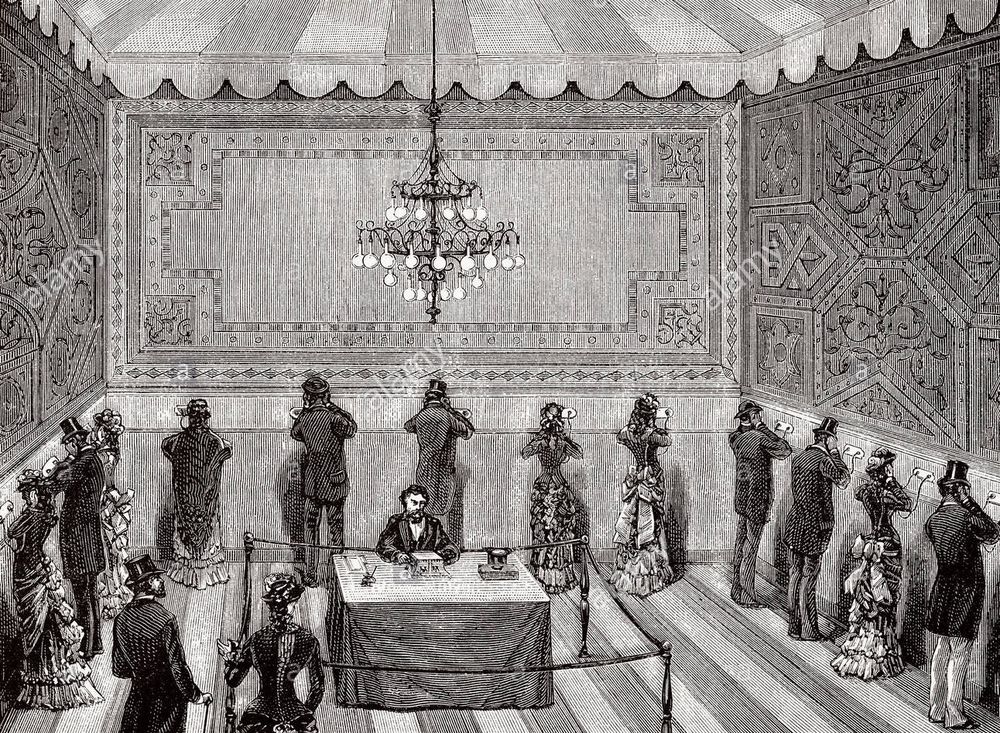 Microphones were placed on all sides of the stage of the Opera Garnier and allowed to listen to the opera, staying at home, and then this innovation was used by other theaters!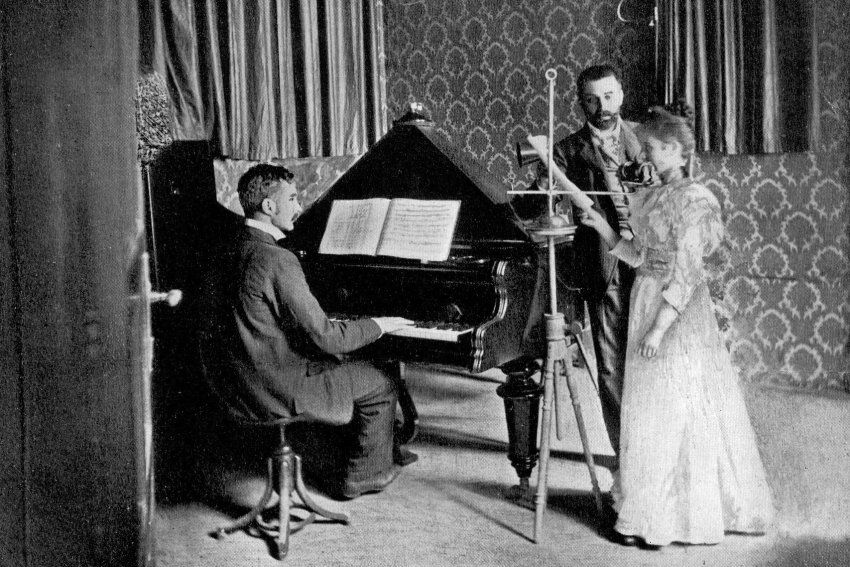 Victor Hugo recalled him and his grandchildren going to listen to a theaterophone in the hotel, it was possible to switch from classical opera to comedy only in one movement of hand, only changing headphones of a theaterophone!
Marcel Proust because of his health problems could not leave the house, so he became an adept of the theaterophone, and in 1911 took even a subscription service!
Here is what was written in the advertisement of that time: "Theater at your home: Opera-Comic, Opera-Variety-news-French Comedy-Concerts! The subscription allows 3 people to use the theaterophone at the same time every day! The subscription price is 60 francs!»
In Parisian bourgeois circles it was very fashionable — to have such a theater at home, and, taking guests, after playing charades, to offer to listen to the opera on the theaterophone.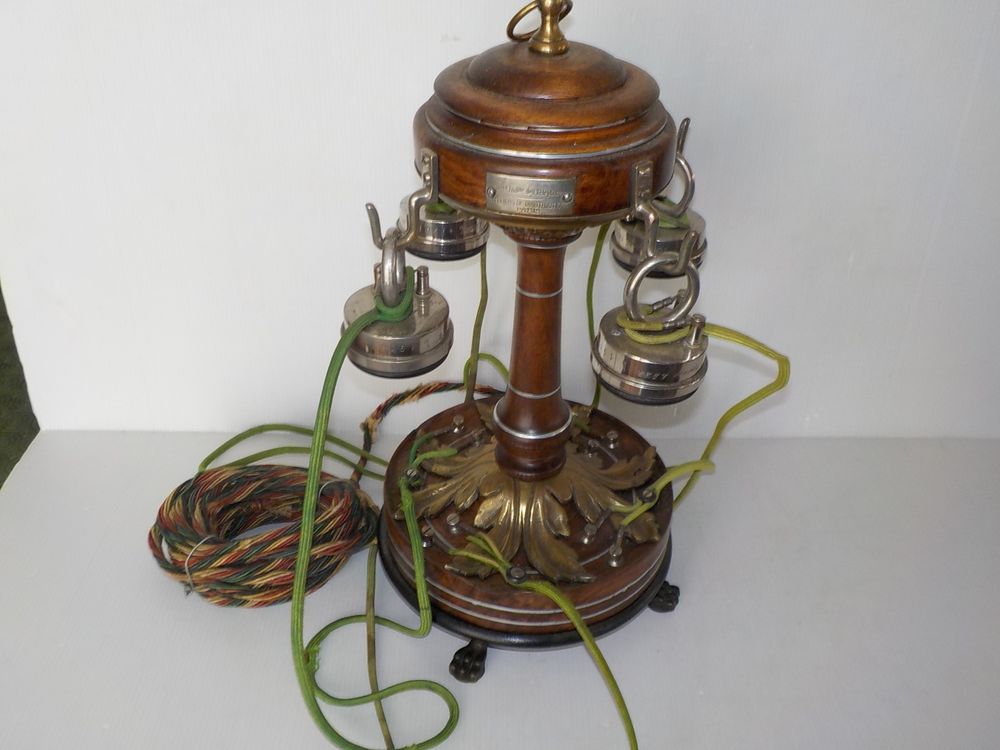 Together with subscription service on the phone, people bought subscriptions to the theater!
So, the theaterophone existed until 1932, giving way to the radio! The inventor of the theater Clement Ader, thanks to the success of his invention, was able to save money for his new hobby — aviation.
So ended the life of this unusual machine.
I want to add that it is simply impossible to find any at flea markets or antique shops or auctions, perhaps not a lot of them were made.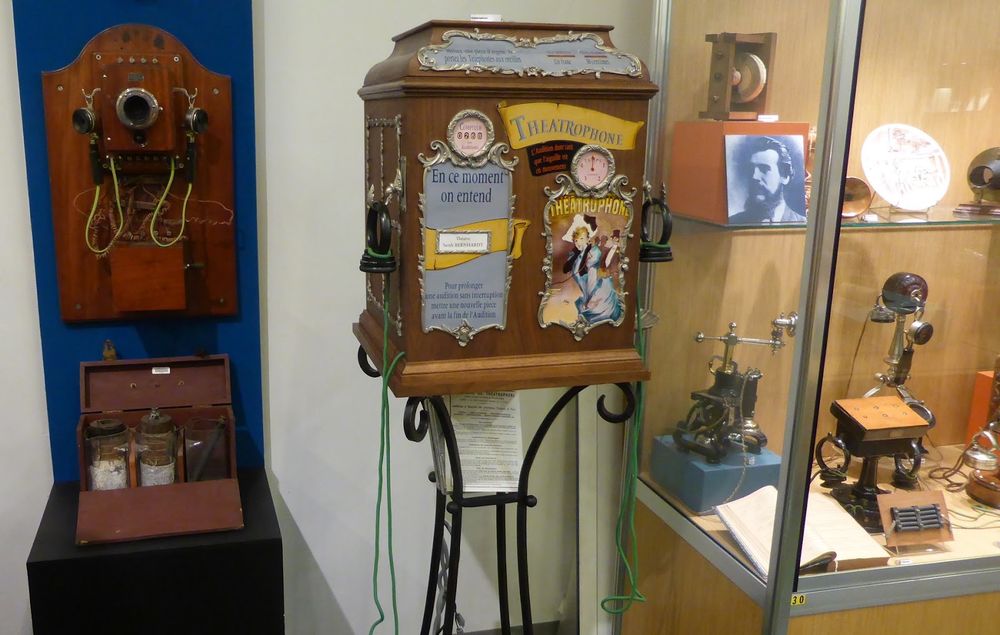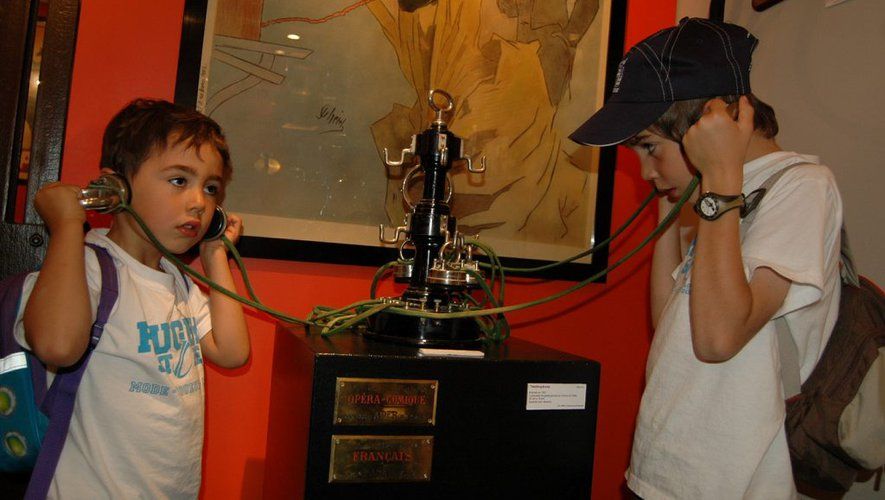 In Paris, the Museum of Telecommunications exhibits real theatrophone, and you can try how they worked!