Last week we all went to the Victoria Museum. This is a private Kiev Museum dedicated to style and costume.
The occasion was special - the presentation of Victorian brooches collection catalog. Victoria Lysenko, the head of the Museum, has a clear reason to collect not only dresses but also jewellery. Dresses are not eternal, they crumble before our eyes, despite high requirements for storage. However, jewellery accompany us hundreds of years.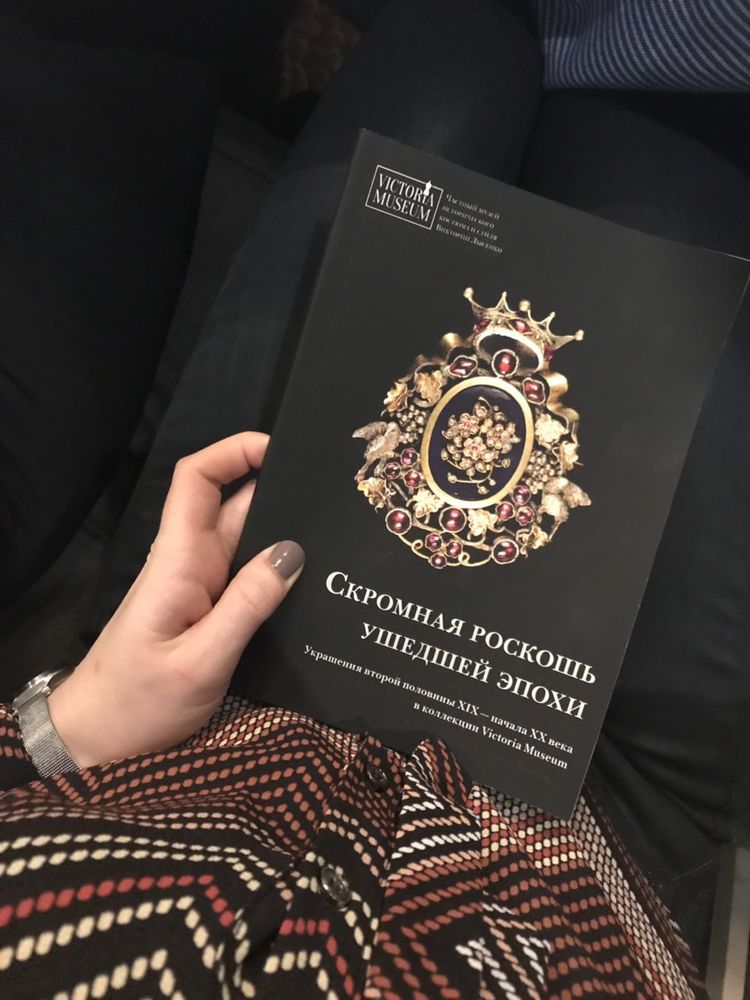 Sometimes they do not change. Eternally young witnesses of time.
The catalog does not only have mourning jewellery with jet, onyx, black enamel. There are also brooches made of carved ivory, brooches with agate, luxurious cameos and traditional Austro-Hungarian brooches.
You can always observe the running stream, the burning flames and how people love doing their job. Once again we admire the work of the Museum team and strongly recommend to visit it.