Painting is a conversation of an artist with audience by means of paints on canvas or paper, a brush or a palette knife.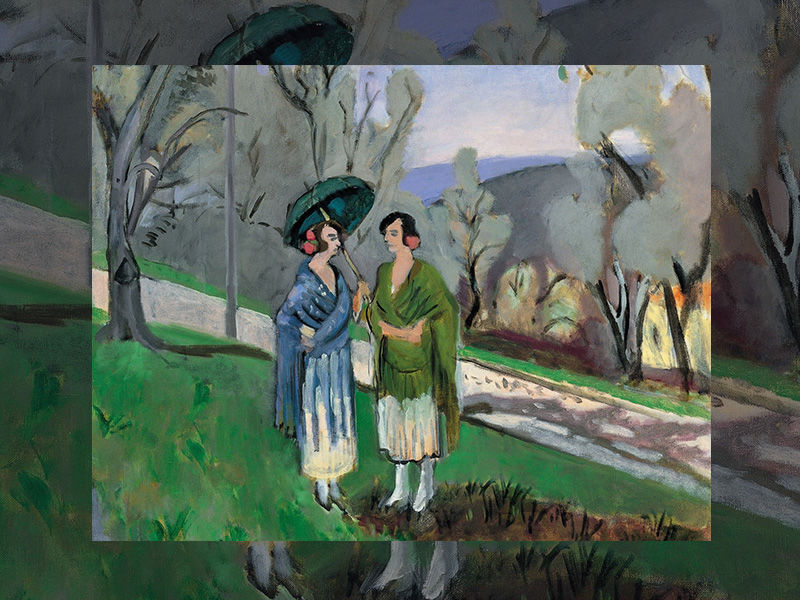 "Conversation under the Olive Trees" by Henri Matisse
Talks as paintings can be different. You can say a few words to a beloved one, answer the question, or briefly tell about the events of the past day. You can have long intimate conversations, remember one event after another, or make plans for the future, discussing them in a pleasant conversation. Of course, conversations are not always pleasant and sincere, sometimes there are shouts and accusations.  But today we will talk about something else.If you approach the picture with this analogy, you will begin to see how a whole story of life, an object, a picturesque place or a person is told to us by artist. In order to understand this story and plunge into the world that opened up to you thanks to the picture, you do not need to know what language the artist speaks. After all, words are not needed. You only need attention and the ability to feel. That's what we all have.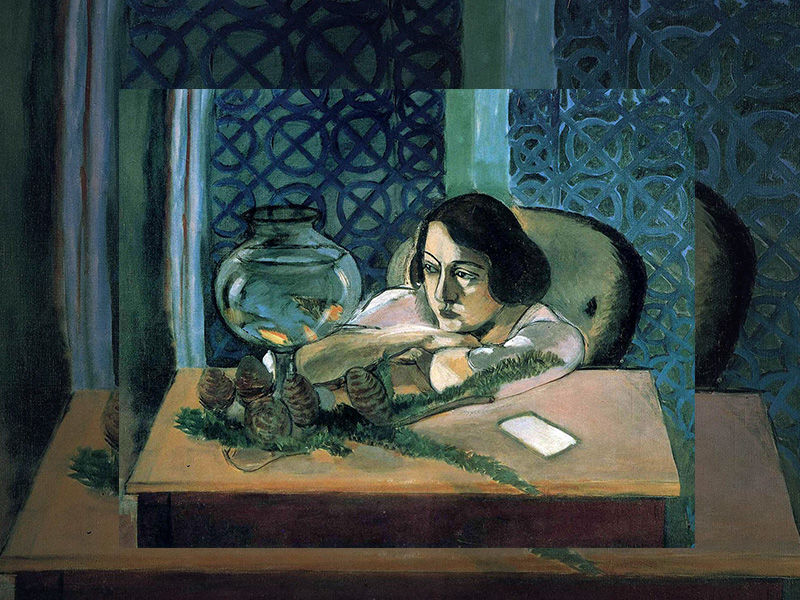 "Woman before an Aquarium" by Henri Matisse
As for pictures, we often imagine still life with flowers, or fruit in a beautiful vase, landscape or a couple in love, walking along the alley, hiding under an umbrella. But you can tell not only about it. I want to dedicate this article to an embroiderer. The woman who sits for hours at a table with the spread out threads of different colors and shades. Fabric is streched on the hoops and fast fingers, performing a million times the movement of a needle and thread, create an ornate pattern on a canvas fabric. Thanks to the movement of these fingers there are birds, flowers, ornaments that will decorate the pillow case, wall tapestry, dress or vest.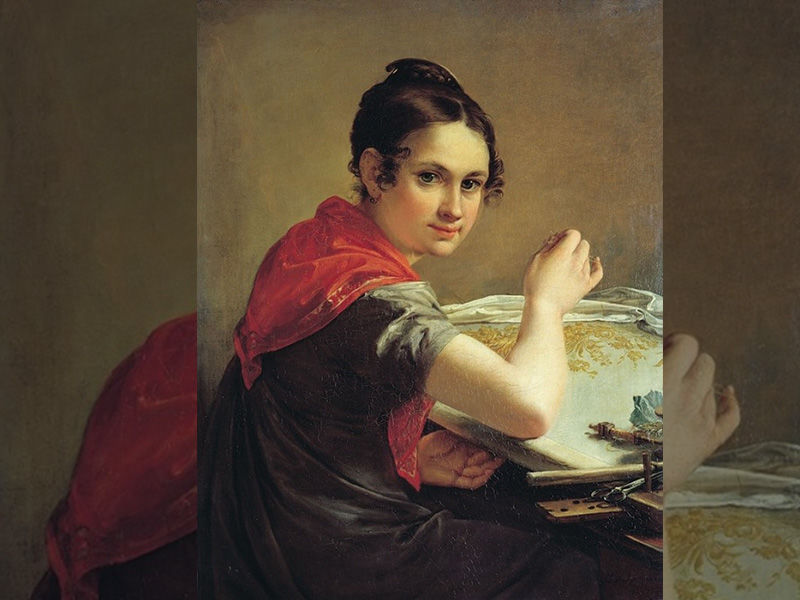 Vasily Tropinin "Gold Emroideress"
The image of a girl with embroidery in her hands has attracted artists since aincent times. They wanted to tell the story of this person, to plunge the viewer into the world of this creation, which creates a miracle, a thousand times, threading a needle and passing it through the fabric.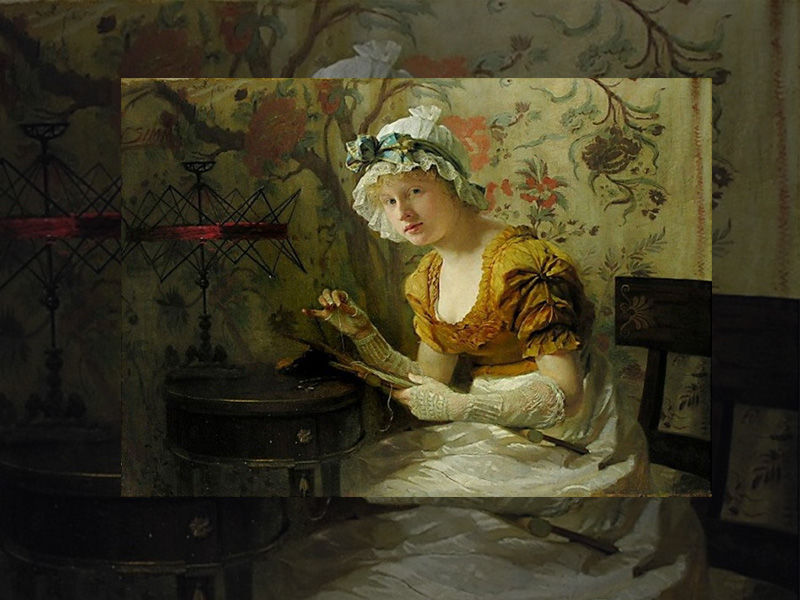 "The Young Embroideress" by F. Zimm
Girl's outfit, headdress, her dress, hair easily tell about in what time she lives. The situation, surrounding the girl, tells you a lot: wall, table, window. You see how the whole world, filled with events of life of the embroideress, opens before you. It is harmoniously inscribed in the environment.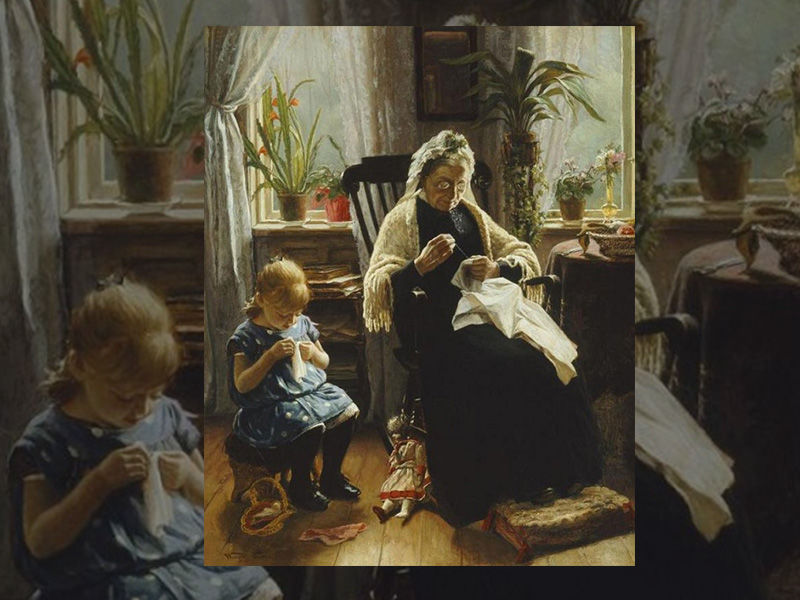 "Needlewomen" by Wenzel Ulrik Tornoe
In the paintings, one can see how very young and old embroideresses. A woman can embroider for fun, while spending hours with friends, and talk cheerfully.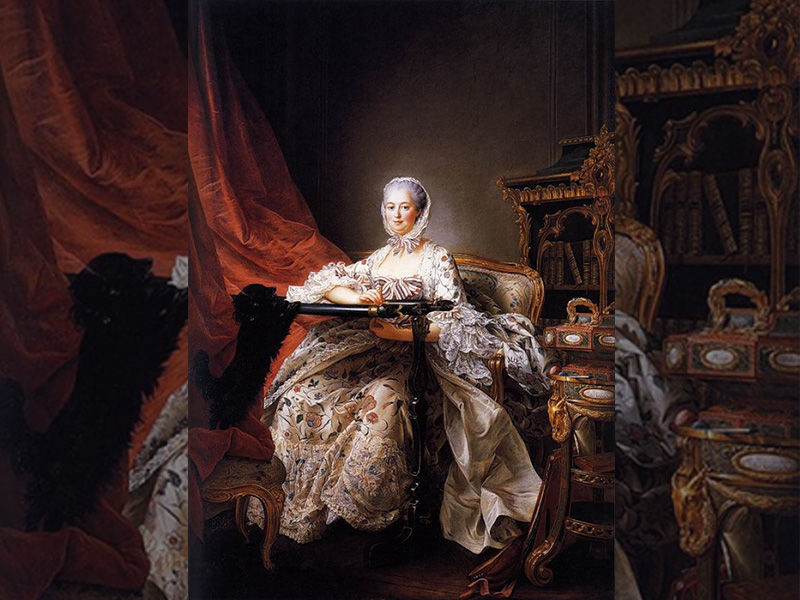 "Madame de Pompadour at Embroidery" by Francois-Hubert Drouais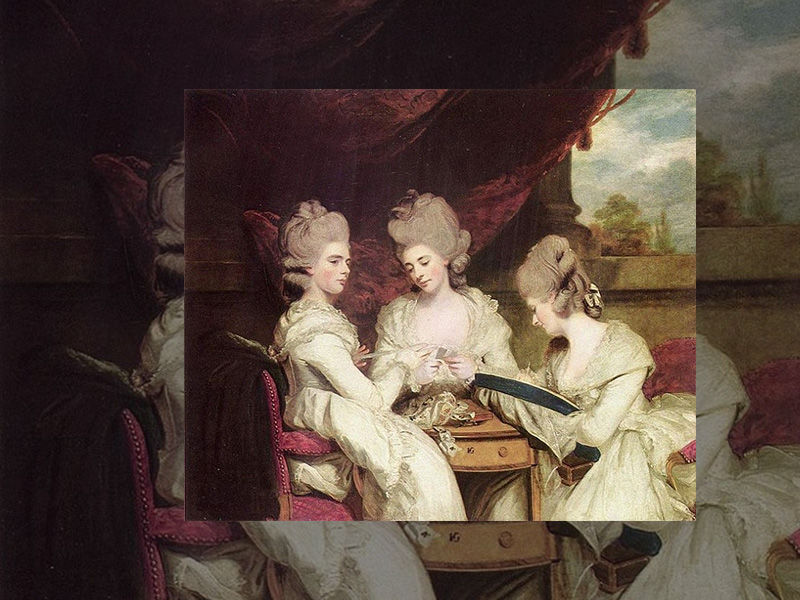 "The Ladies Waldegrave" by Sir Joshua Reynolds
There are also skilled workers for whom embroidery is work, thanks to which they can earn their daily bread.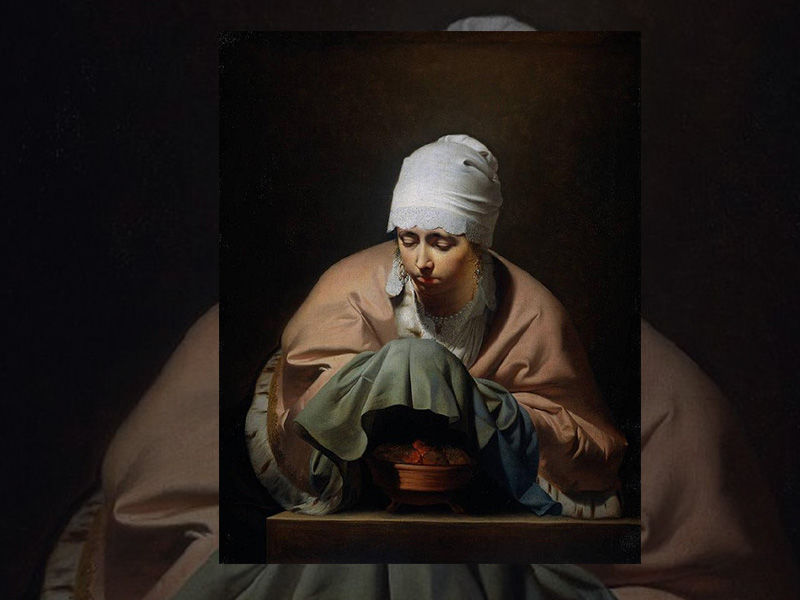 "A Young Woman Warming her Hands over a Brazier" by  Caesar Boëtius van Everdingen
They are all different, young and old, rich and poor. But they are united by attractive embroidery. Even the possibility of creating something beautiful and unique with a needle and thread amazes.Looking at such paintings, is always interesting to guess what she is thinking about. What thoughts fill the head of an embroideress, what is going through, what is she waiting for, what does she dream of? What will she do now when she leaves the embroidery and gets up from the table?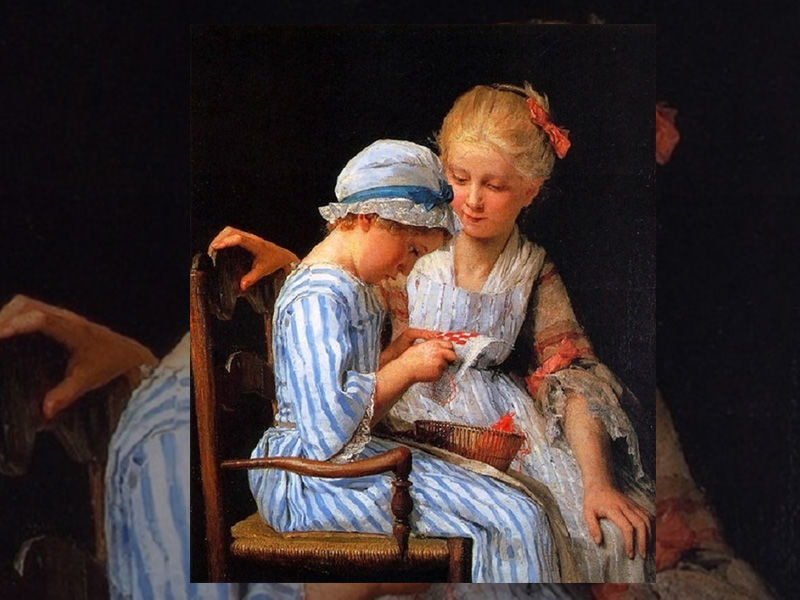 "Little Embroideresses" by Albert Anker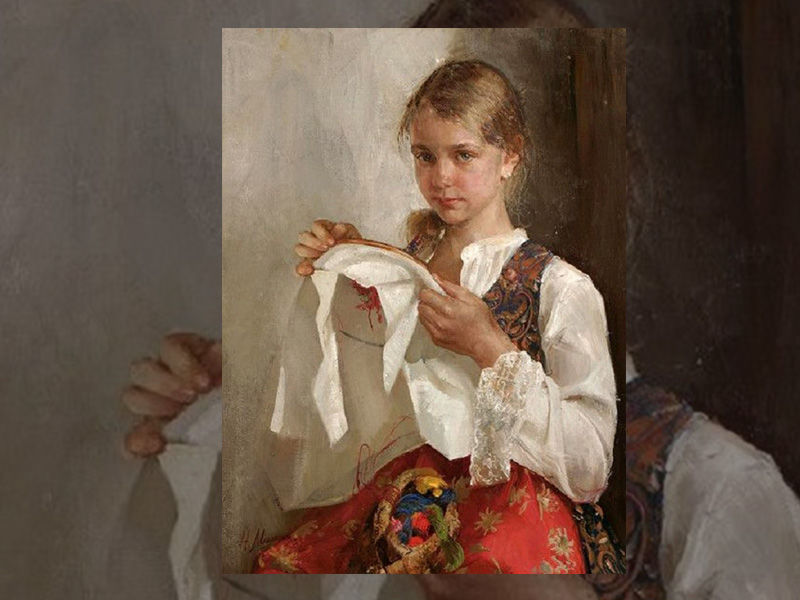 "Little Embroideress" by Natalia Milashevich
The skill of the artist is somewhat similar to embroidery, only the artist uses other tools. He/she creates a miracle on canvas with the help of paints, bringing into it his/her soul with his/her thoughts, dreams and hopes, passing mood and emotions through the paint.