Main Painting Directions and their Representatives
Painting is an art form in which artists convey their vision of the world to the audience. There are many techniques and directions of painting, which are often mixed and interact with each other, but it is still possible to highlight the main directions, this is the focus of this article.
1. Abstractionism. The name of this direction comes from the Latin word "abstractio" — "distraction". Artists who worked in this technique, abandoned the realistic means of painting, trying to show the harmony and regularities of the world with the help of geometric shapes and color combinations. The most famous representatives of this direction are: Wassily Kandinsky, Kazimir Malevich, Pablo Picasso.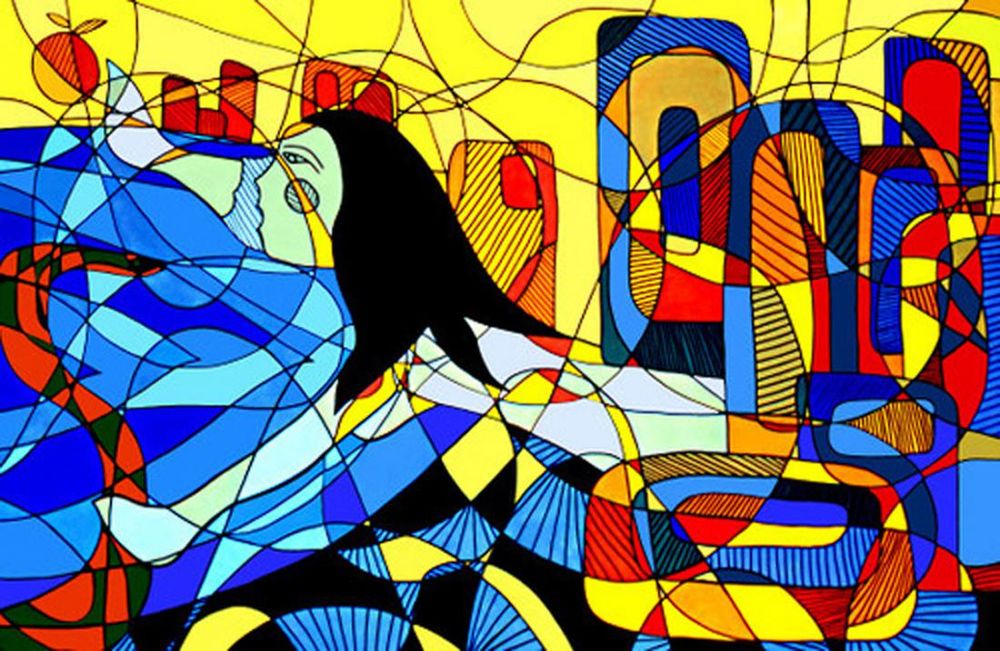 2. Animalism. "Animal" in Latin means "animal". The direction of painting, which is dedicated to the image of animals and birds. Animalists in their works try to reproduce the accuracy of the image of the animal, as well as to add artistic expression to the painting. Often artists in their works give a beast human emotions.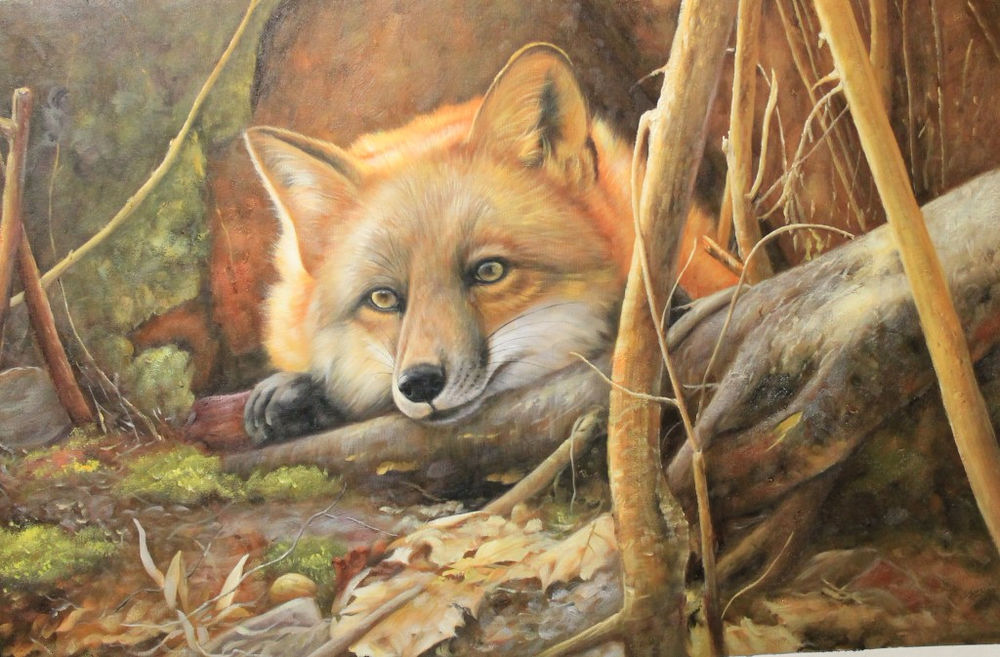 3. Baroque. "Baroque" in Italian means "bizarre". Baroque features: contrast, tension, grandeur and splendor. The Baroque combines illusion and reality, spiritual and material. Baroque representatives: Rubens, Caravaggio, El Greco.
"Boar Hunt", Peter Paul Rubens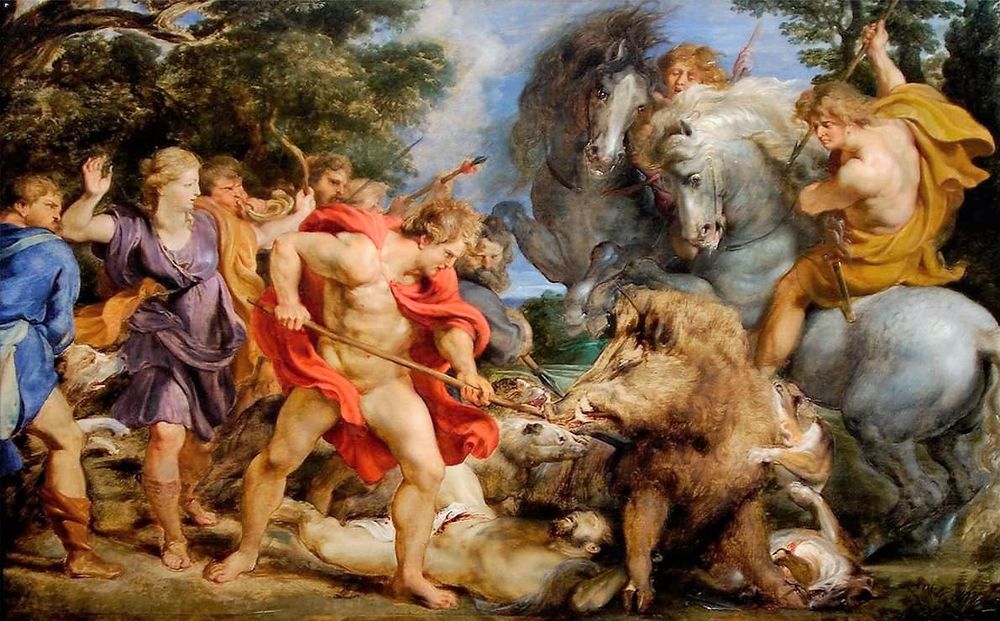 4. Genre painting. Household genre is a genre of fine art, which is dedicated to the daily lives of people. Artists choose only contemporary events as the themes for their works.
"Fishermen", Vladimir Makovsky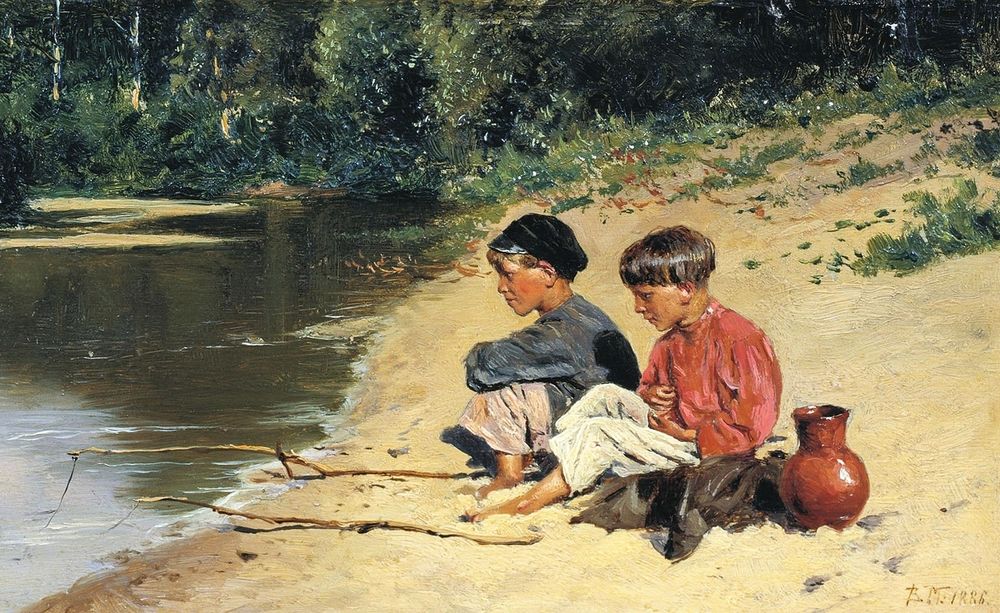 5. Renaissance. French word "Renaissance" means "to be reborn". Artists paint pictures, taking into account the laws of anatomy and linear perspective. The paintings get volume, and in the background are depicted landscapes. Famous Renaissance masters: Sandro Botticelli, Leonardo da Vinci, Raphael Santi, Michelangelo Buonarotti.
"The Birth of Venus", Sandro Botticelli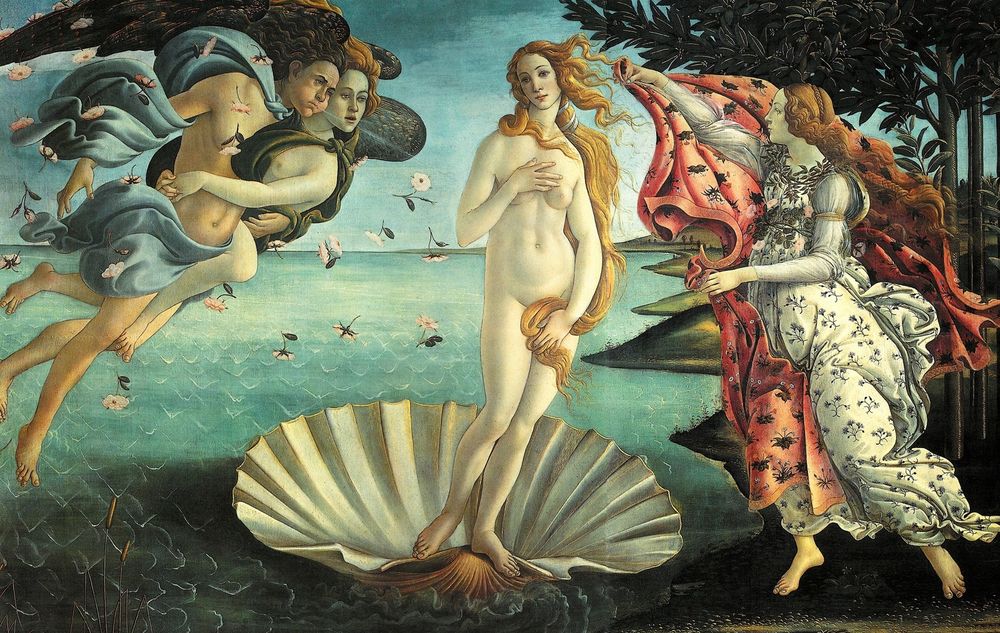 6. Hyperrealism. Realism is a style of painting in which artists try to convey the world as it is. The prefix "Hyper" means "more", i.e. more than realism. The artists decided to check whether it would be possible to paint a picture from a photograph, so that it looks like a photo. Paintings in the style of hyperrealism amaze with its verisimilitude. What was depicted in the picture could happen in life, this hyperrealism is different from surrealism. Representatives of hyperrealism are Gerhard Richter, Delcol, Klapec.
"Wiesenthal in South Baden", Gerhard Richter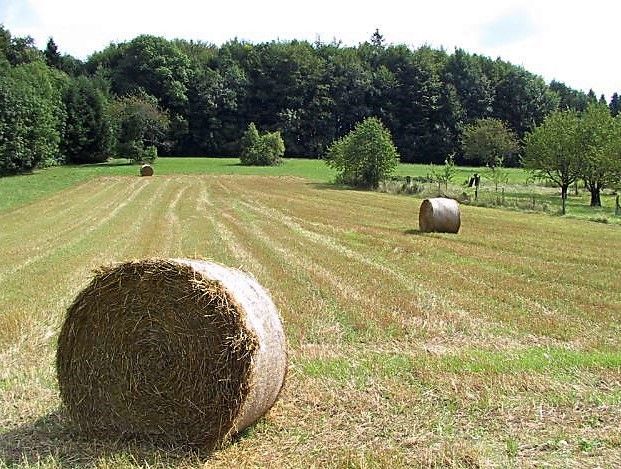 7. Urban landscape. Urban landscape is a type of painting in which the picture conveys the spirit of time. The urban landscape is constantly changing along with the fast current time.
Urban landscape by Sergey Boev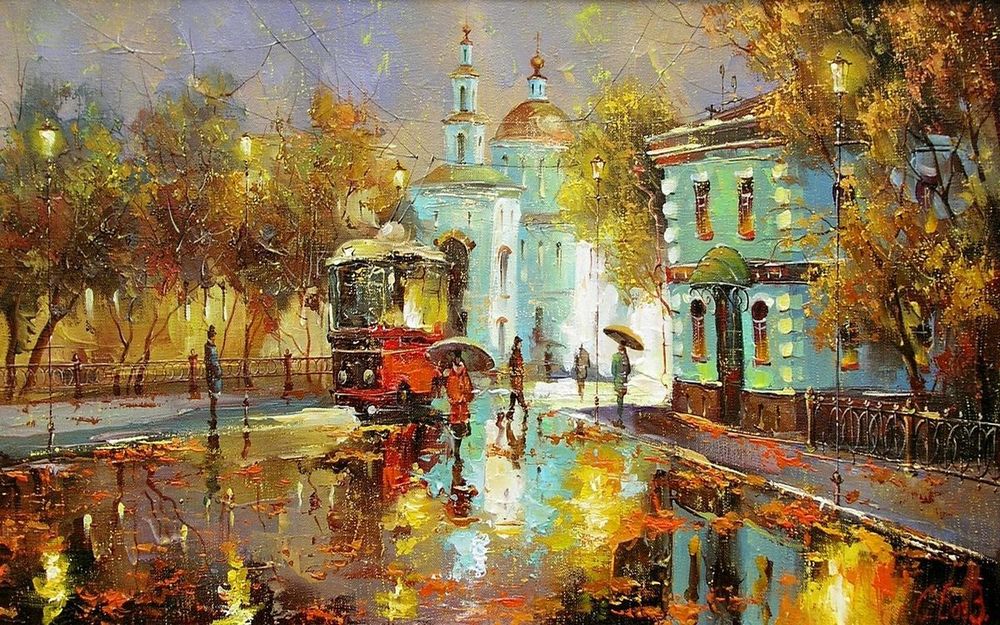 8. Impressionism. This style originated in France. Artists painted in small and contrasting strokes, applying them in accordance with the theories of color. Thanks to this, the artists were able to create works without mixing paint on the palette. Artists refused to use black. The artists tried to convey their fleeting perception of nature on their canvases. Representatives of this style are Edward Manet, Claude Monet, Edgar Degas, Alfred Sisley.
"Impression. Sunrise", Claude Monet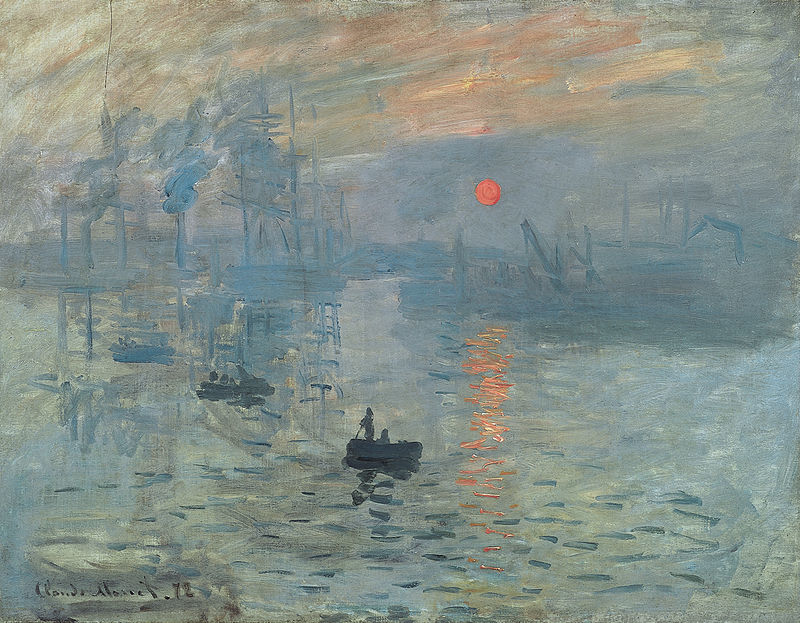 9. Historical genre. This style of painting was formed in the Renaissance. Artists painted important events of the past and legends. At the same time, their goal was often not a reliable image of the incidents, but their glorification, the creation of an ideological myth.
"The Last Day of Pompeii" by Karl Bryullov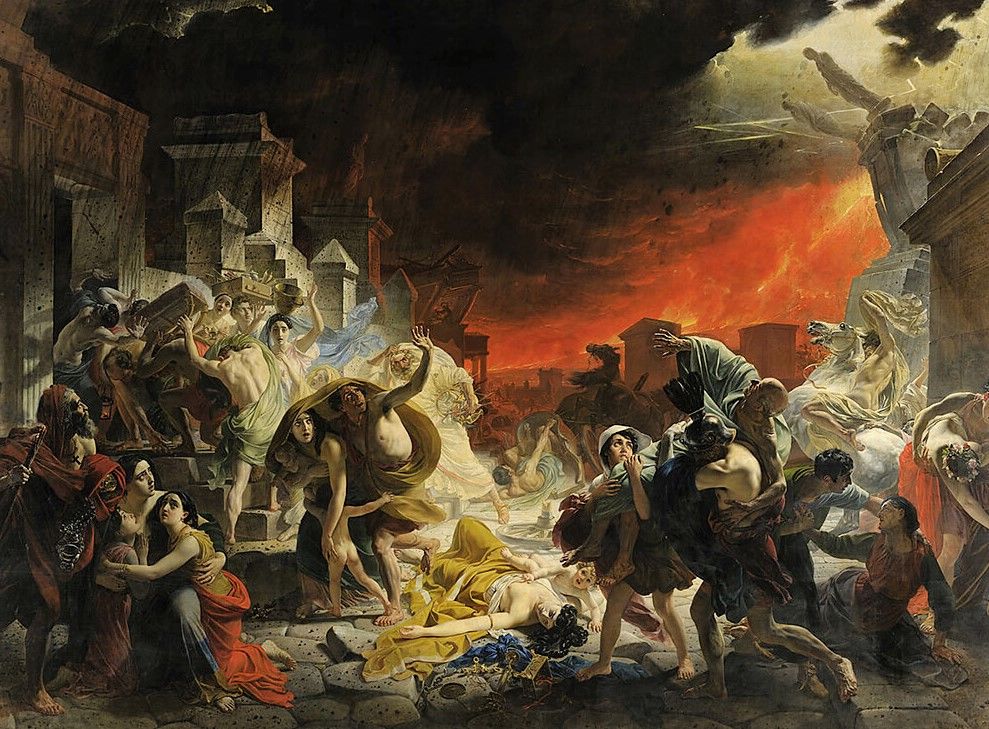 10. Classicism. Basic elements of line, light and shade, they help to reveal the plasticity of the figures and objects to separate the spatial plans. According to them, the work should triumph over chaos, reflecting important features of the phenomenon shown and performing a social and educational function. Classical artists: Karl Bryullov, Antonio Canaletto, Nicola Poussin.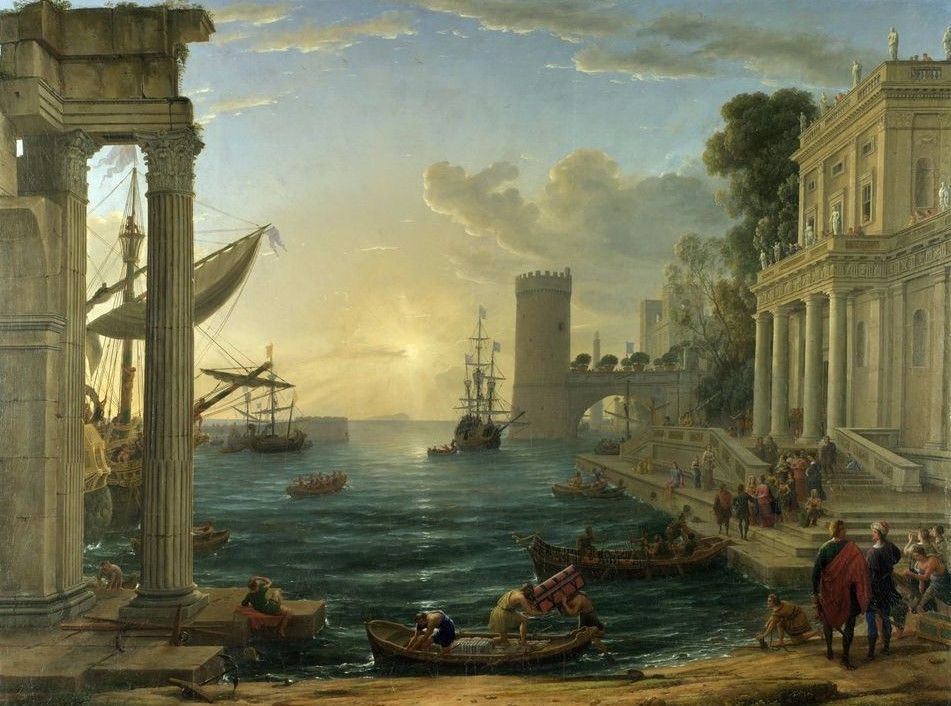 11. Cubism. It is believed that this direction arose after Paul Cezanne's letter to Pablo Picasso, in which he advises him to depict nature as a series of geometric figures. Therefore, Cubist artists, who worked in the early 20 century, portrayed reality as a set of planes and geometric shapes on their canvases. In a similar technique, some paintings by Picasso's "Avignon Maidens", "Accordionist", paintings by Juan Gris, Marcel Duchamp.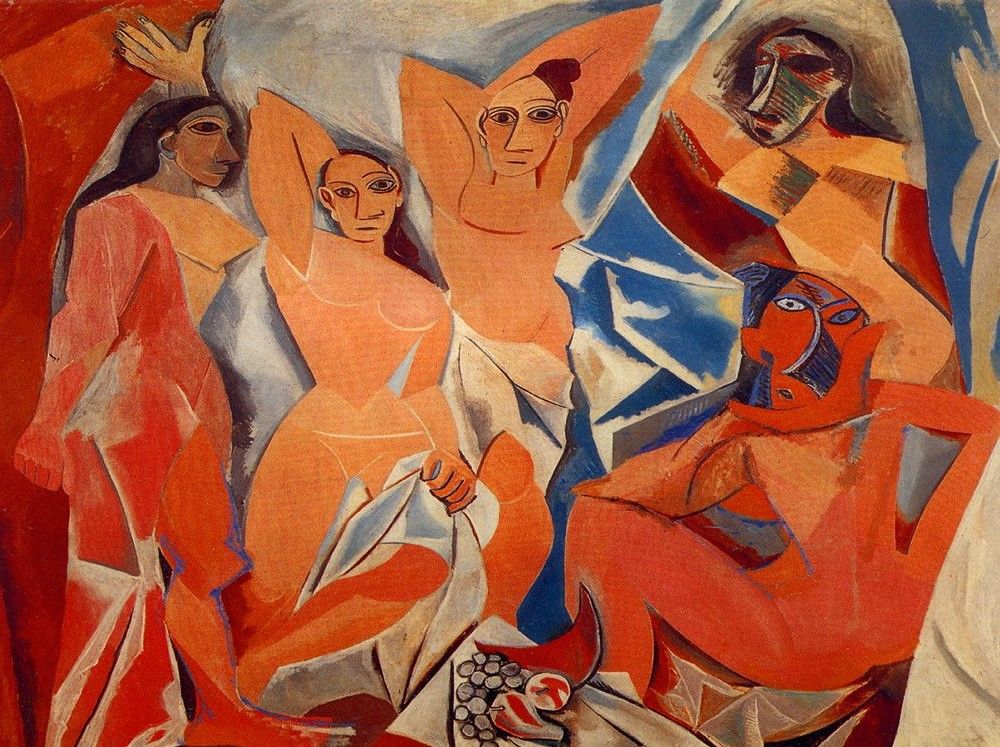 12. Minimalism. This direction is characterized by simplicity of form, asymmetry of images and monochrome, but the paintings are also filled with hidden meaning. Minimalist artists abandon realism and subjectivity, allowing the viewer to perceive the canvas without interpretation of an artist. Representatives of minimalism are Karl Andre, Dan Flavin, Robert Rayman.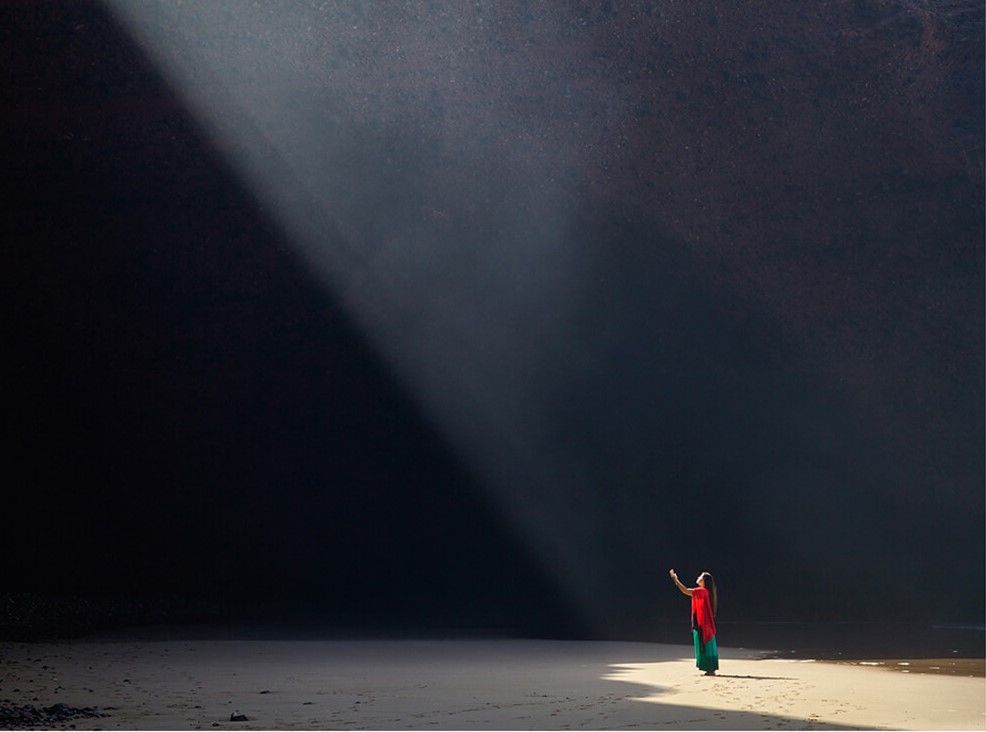 13. Modernism. From Latin "modernus" translates as "modern". It had become a turning point in the world of art. The artists stopped showing the world around them, they tried to depict their feelings and experiences on their canvases. This approach was accompanied by breaking the established canons, but it is believed that this allows us to portray the true reality, inner freedom, the desire for progress. To this direction belong impressionism, cubism, surrealism, futurism, expressionism, etc.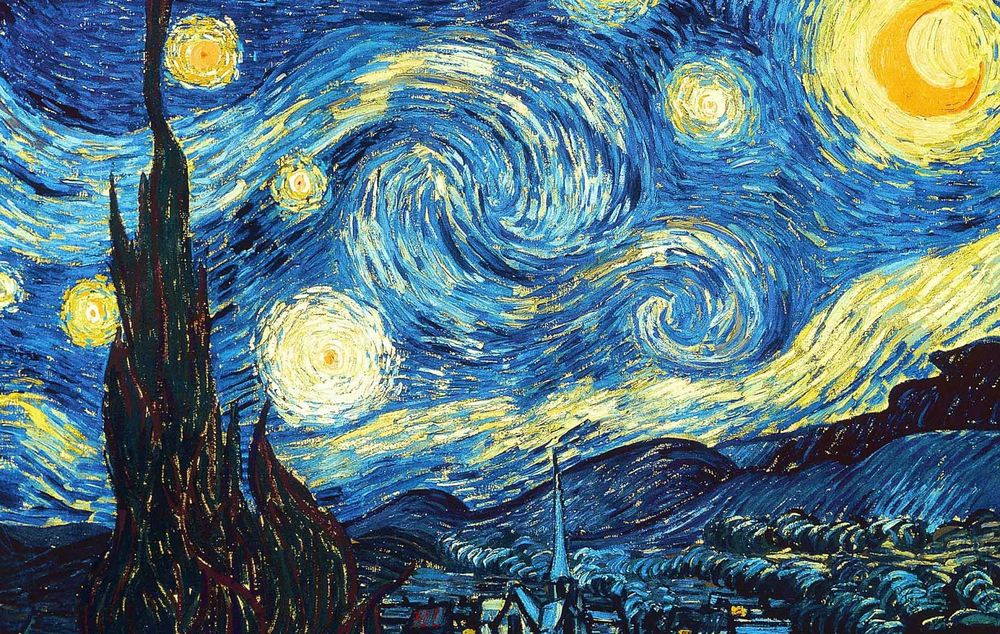 14. Seascape (Marina). From the Latin "marinus" means "sea". It stood out as an independent genre in 17 century in Holland. It shows views of the vast expanses of the ocean, scenes of battles between ships, storms, sunsets over the sea. Bright representatives of this direction are William Turner, Ivan Aivazovsky.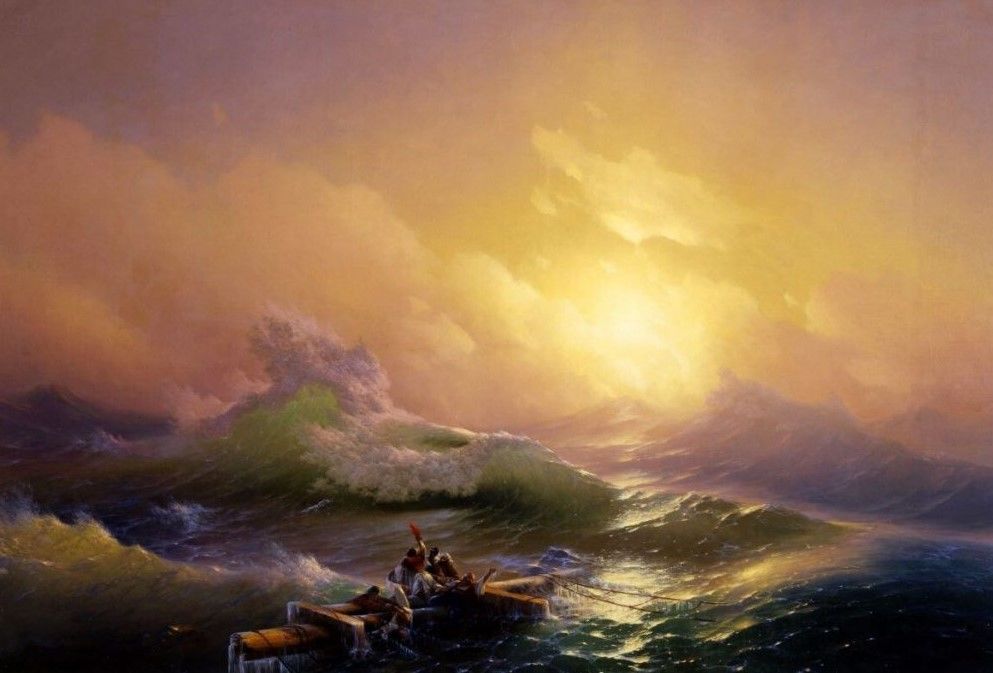 15. Still-life. Still life is inanimate objects: flowers, fruits, game, served tables, kitchen utensils, household items. Sometimes each object is given a symbolic meaning, but in most cases they demonstrate the welfare of the owners, serve to decorate the interior. The most famous representatives of this genre are Jacob de Gein, Clara Peters, Peter Klas, Jan Davidsz de Heem.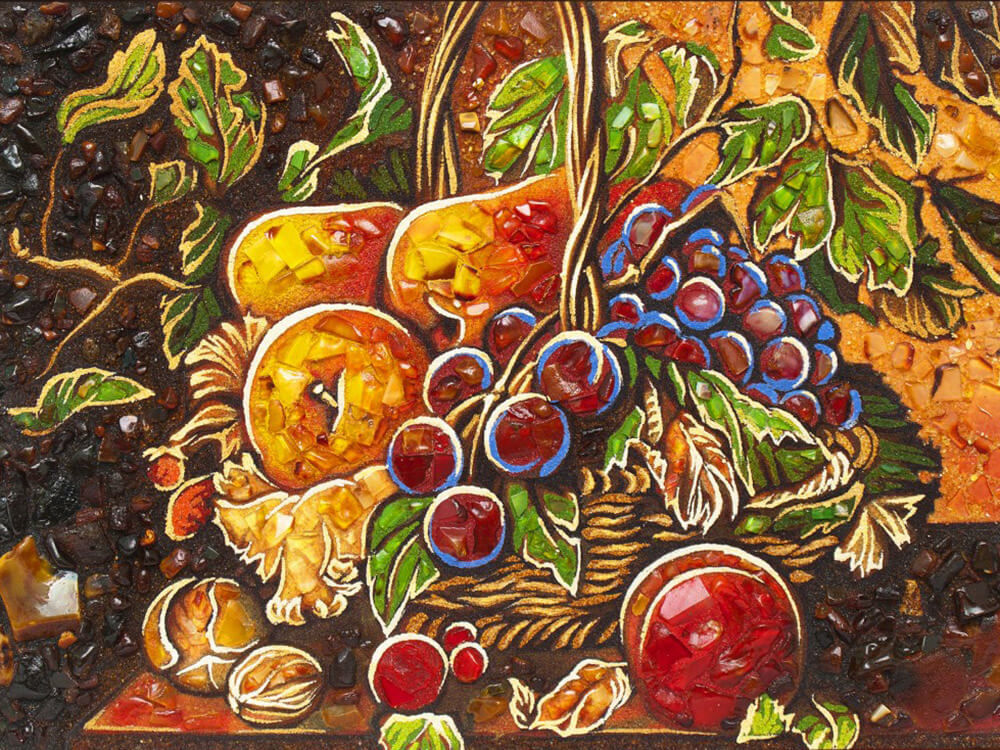 16. Nu. This genre from the French "nudite" - "nudity, innocence" shows the beauty of a naked human body. This trend first appeared in the stone age, bloomed in antiquity, experiencing a new surge in the works of the Renaissance, Baroque and modern times. Such works demonstrate a sensual, full-fledged perception of the world, ideal ideas about beauty. In this technique, painted paintings by Titian, Rubens, François Boucher.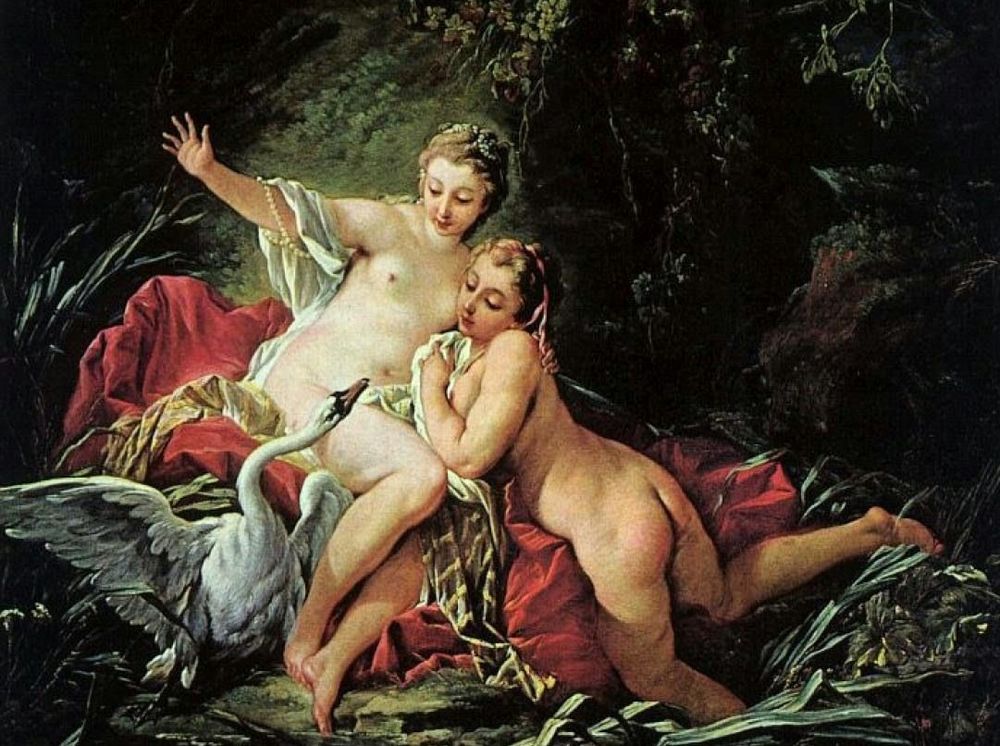 17. Pop art. So called for short for "popular art", emerged in Western Europe and the USA in the 1950-60s Its representatives show the audience the objects of mass culture, packaging of products and fragments of various mechanisms, placed in a different context. It is believed that it allows you to come to terms with the world of platitudes and vulgarity, to challenge everyday life, to see the beauty in the daily routine. Representatives of this genre: Andy Warhol, Jasper Jones, Roy Lichtenstein.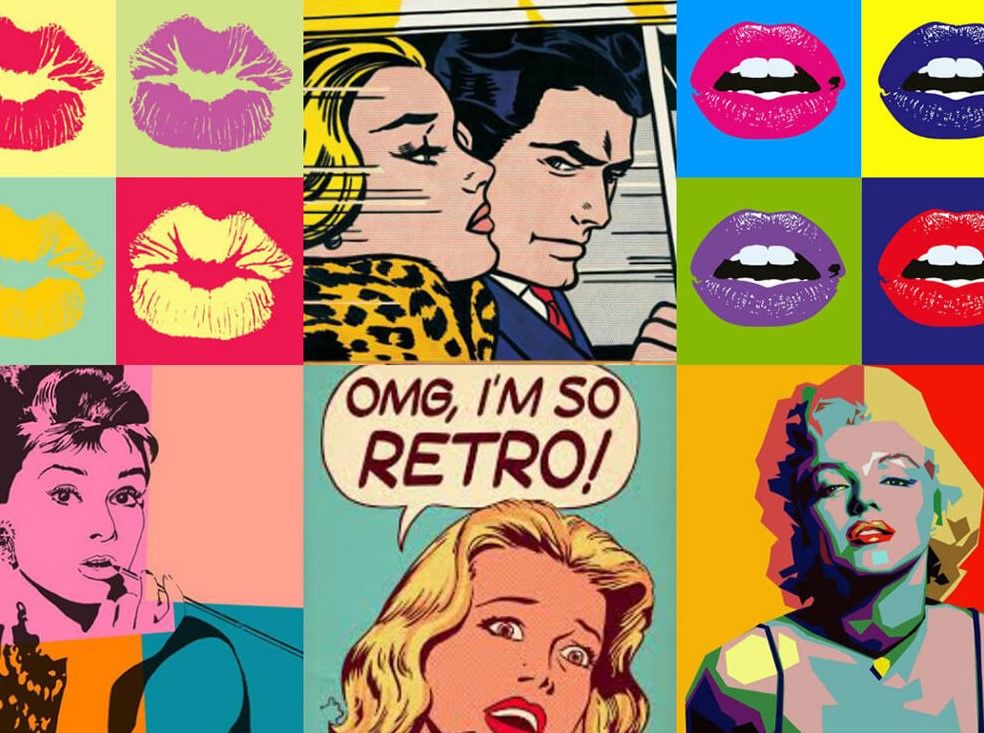 18. Portrait. Portrait is a genre of fine art, showing the individual characteristics of a particular person. Portrait reflects the appearance of a person, his/her inner world, conveys social status and belonging to the era. Artists depict on the canvases of the face and shoulders or a man in full growth. There are no clear boundaries in the portrait genre, so in one work a portrait can be combined with elements of other genres of painting — landscape, still life and so on.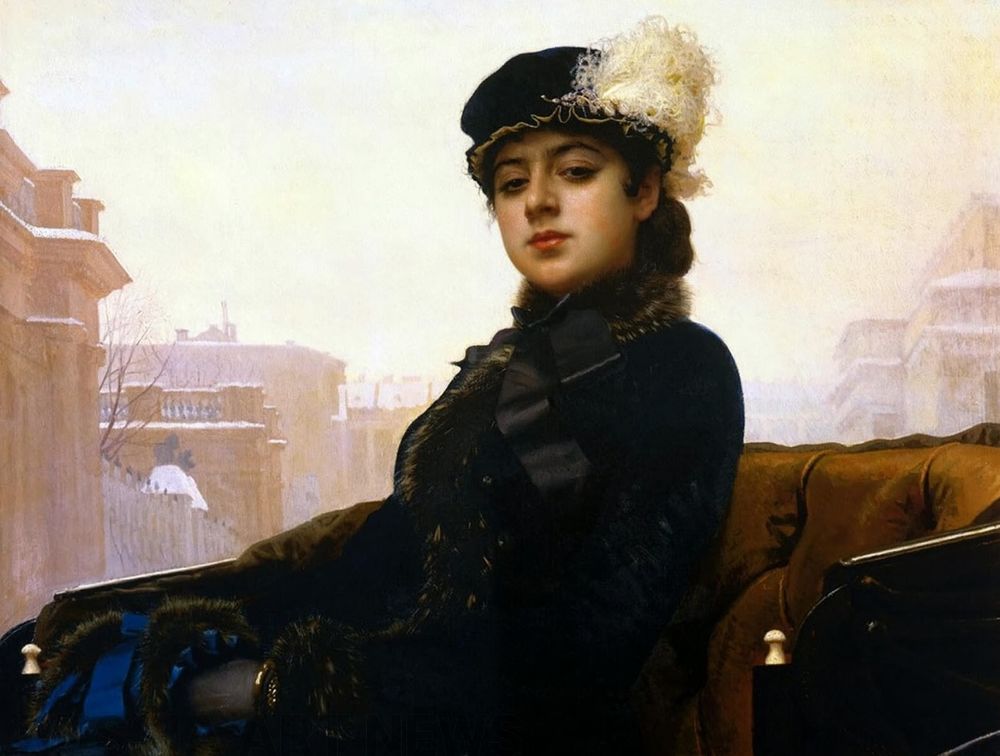 19. Primitivism. This genre originated in 19 century. Primitivism includes a deliberate simplification of the picture, giving it a resemblance to children's drawings or cave paintings. In a similar spirit did Marc Chagall, Nicotinamine, Grandma Moses, Henri Rousseau.
"The Dream", Henri Rousseau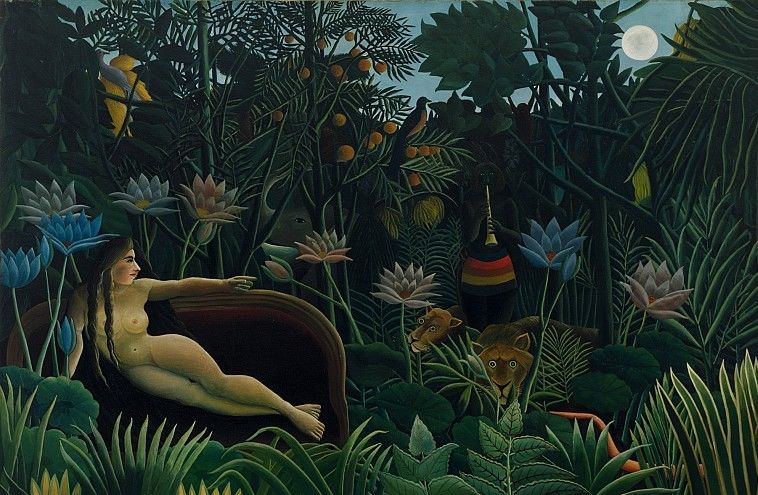 20. Realism. From Latin "realis" translates as "real". Artists depict life on canvas in accordance with objective reality. The task of the artists was to capture the world as accurately as possible. The representatives of this direction: Caravaggio, Jan Vermeer, Edward Hopper, Gustave Courbet, Theodore Rousseau, Ivan Shishkin, Ilya Repin.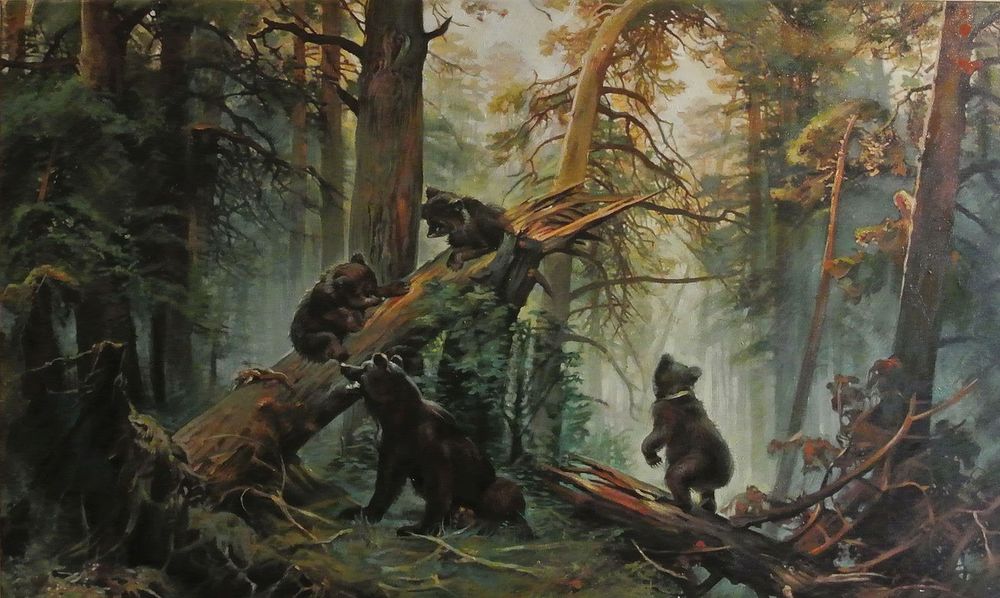 21. Romanticism. Artists tell about their emotions, inner impulses, fears, love and hatred on their canvases. With the help of rich colors and strong, confident strokes artists depicted fantastic landscapes, beautiful girls, the riot of the elements and fairy tales. Representatives of this genre are Francisco Goya, Eugene Delacroix.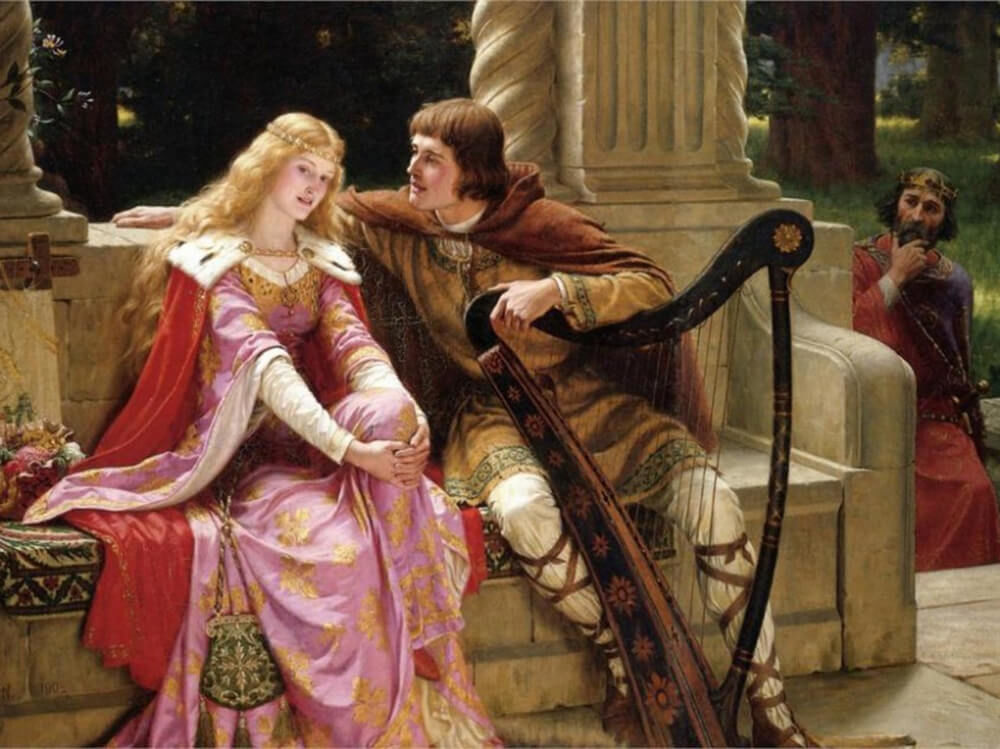 22. Symbolism. This direction is characterized by the desire for innovation, the use of symbols, innuendo, hints, mystery and magic. The artists tried to depict the life of a soul - unclear, vague, full of experiences and subtle feelings, the mystery of existence, its mystical and mysterious side. Representatives of symbolism are Michael Vrubel, Aubrey Beardsley, Gustave Moreau, Eugène Carrière.
23. Street art. This kind of art is not for exhibitions and galleries. It develops on the streets, in public places and is an integral part of the urban landscape. Graffiti, stencils, non-commercial posters, sculptural installations belong to this direction. Its representatives often hide behind aliases and tags: Julio 204, Taki 183, Space Invander.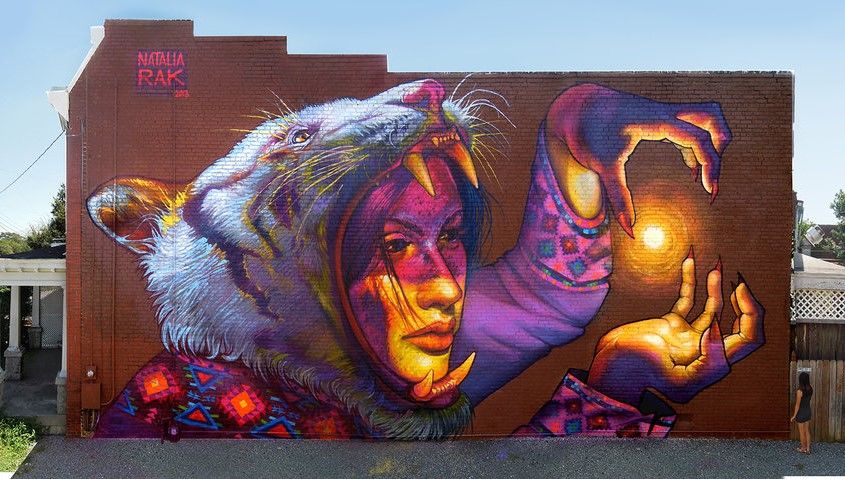 24. Surrealism. Characteristic features of this flow of allusions, paradoxical combinations of forms, deformation of reality. It is designed to elevate the viewer, to separate the spirit from reality, to break the usual ideas about the world. Masters-Surrealists are Salvador Dali, Max Ernst, Rene Magritte.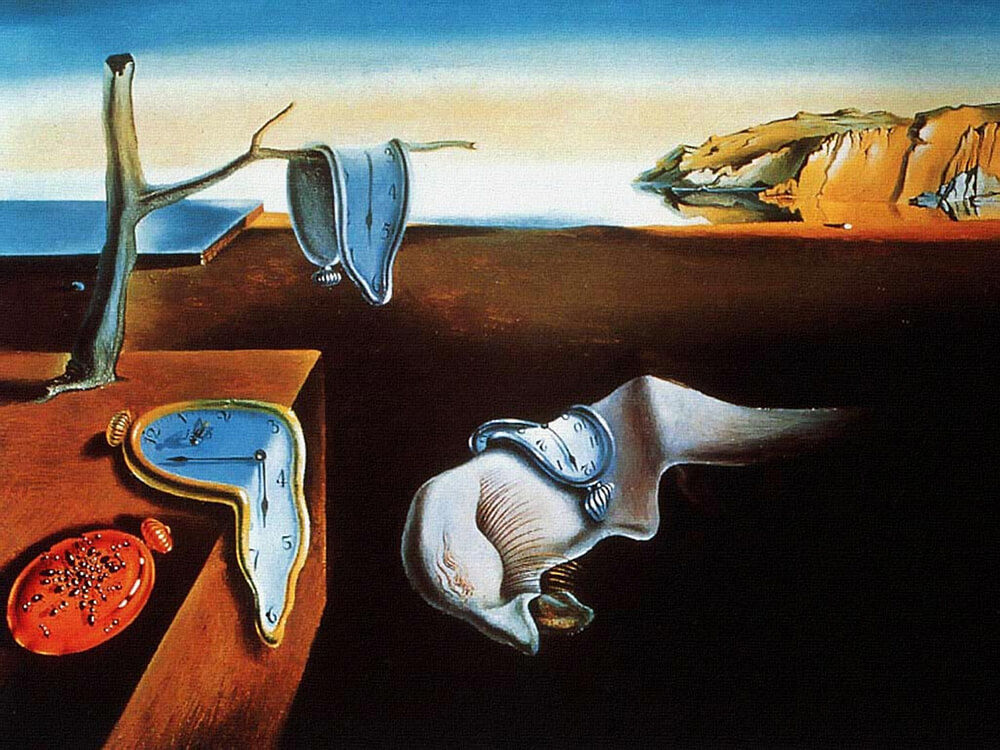 25. Fantasy. This genre belongs to science fiction, but in a more free, "fabulous" manner using the motives of distant movements in space and time, alien worlds, artificial organisms, the mythology of ancient civilizations. In the visual arts fantasy elements are often combined with abstractionism, surrealism or transformed into fantastic realism. Representatives of this genre are Rudolf Hausner, Emil Fuchs etc.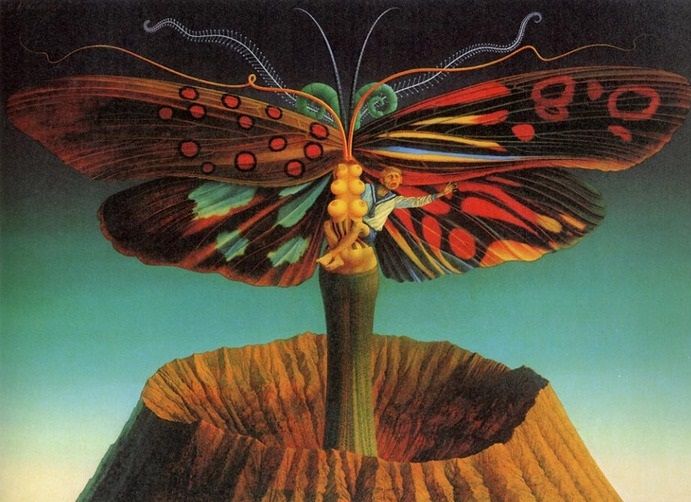 26. Expressionism. From the French "expression" means "expression". This trend in European art, which received the greatest development in the first decades of 20 century, mainly in Germany and Austria. Expressionism tends not so much to display the surrounding world, but to express the author's emotional state in artistic ways. Expressionists peculiar attraction to mysticism and pessimism. Artistic techniques that are characteristic of expressionism: the rejection of the illusory space, the desire for a planar interpretation of objects, deformation of objects, love for sharp colorful dissonances, a special color, which includes apocalyptic drama. Artists perceived creativity as a way of expressing emotions.
"Scream", Edvard Munch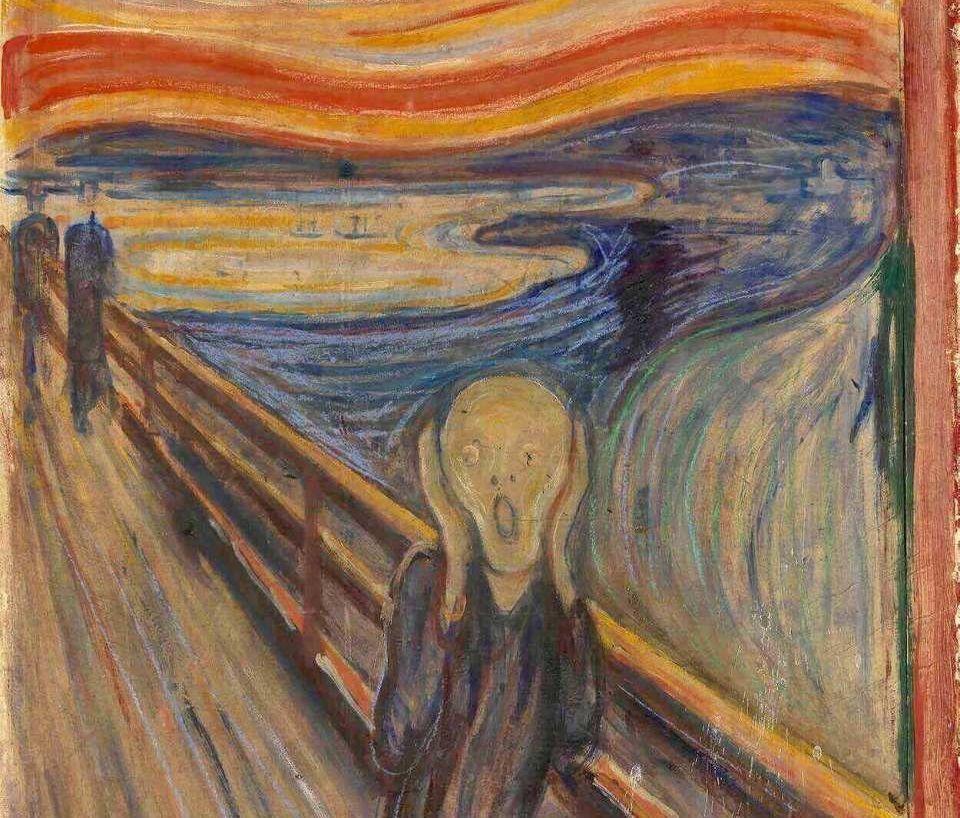 27. Energism. A new direction in painting. Artists in their paintings show what energy looks like, which we often feel, but cannot see. This energy unites animals, people and the surrounding nature with invisible threads, connecting everything around with each other. This creative method is considered a kind of relaxation. Before proceeding to painting, the author relaxes and focuses on his/her state, there is, in fact, meditation, allowing you to concentrate on your own emotions and feelings.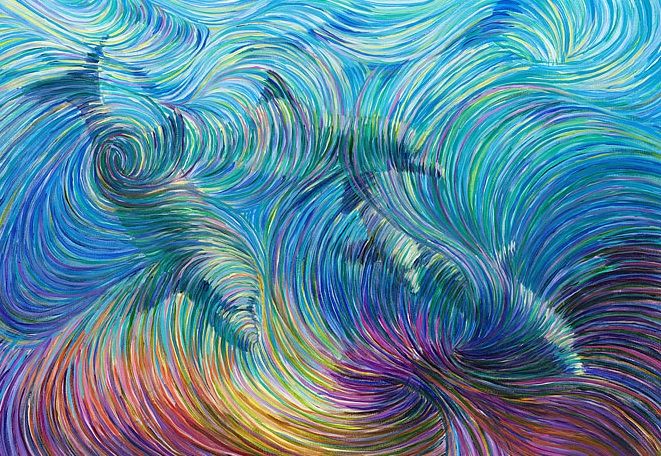 It is believed that there are no pure styles of painting, many genres are influenced by other types of painting, so there are a lot of artists whose paintings are inherent in different directions of painting.