March 1: Cat Day, or Cats in Modern Art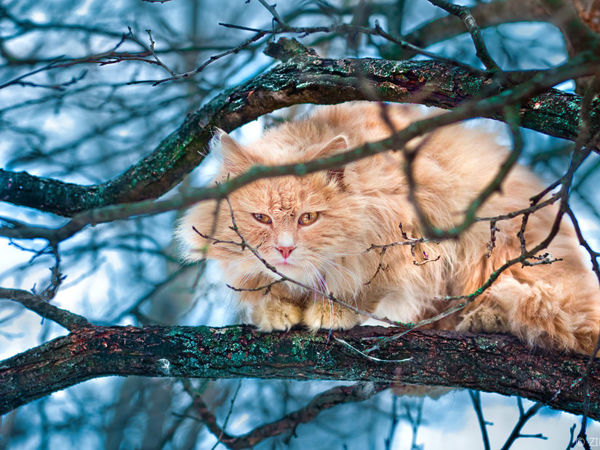 March 1 is not only arrival of long-awaited spring! But also an occasion once again to pet your can behind an ear, to treat it with a small fish. Today is a Cat Day in Russia!
Clebrate it with wonderful cats on the works of talented artists and photographers.
Endre Penovac.
He is a Serbian artist, graduated from the Academy of Arts, he is a Member of the Association of Artists of Fine Arts in Hungary. Endre Panovac is an extremely versatile artist, he paints landscapes and nature, people, still lifes. But since the topic is about animals, we will not be distracted. After all, he creates using watercolor and ink just gorgeous cats. Grace, expression, mood - see it yourself! The works are taken directly from the artist's Instagram. Stretching 38x28 cm Careful steps, 2018. Ink, 38x28 cm Black-tailed, ink. Long-Tailed, 50x32 cm
Agoge de la morinerie.
French artist and illustrator. She uses ink and watercolor in her works. Her cats are wonderful. She reflected the grace and flexibility of these wonderful pets. Sergei Zimin.
Russian photographer from Tula. Very interesting photos of cats. Maria Pavlova.
Russian artist, member of the Union of Artists of St. Petersburg. Wonderful, warm stories with cats! Playful, mischievous, sleepy ... in general, enjoy watching!