Video Tutorial: Flowers of Ribbons
Difficulty: Medium
Time: 3 hours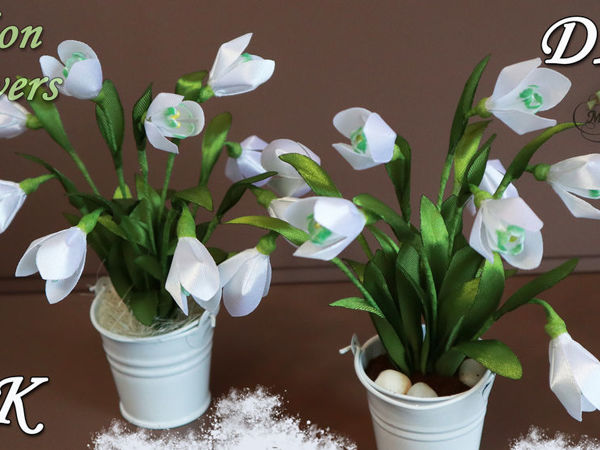 Step-by-step tutorial on how to make snowdrops of satin ribbons. These flowers will decorate your home interior, they do not require watering and never fade. These interior flowers will be a great gift for mothers, grandmothers, teachers for March 8.
Materials for the composition:
satin green ribbon 1.3 cm wide ( ≈ 1.9 m);
white satin ribbon 1.3 cm wide ( ≈ 0.7 m);
satin white ribbon 2 cm wide ( ≈ 1 m);
floral wire Ø1 mm;
tape;
decorative stamens;
pastel pencil;
decorative pot (bucket);
gypsum+water;
sisal.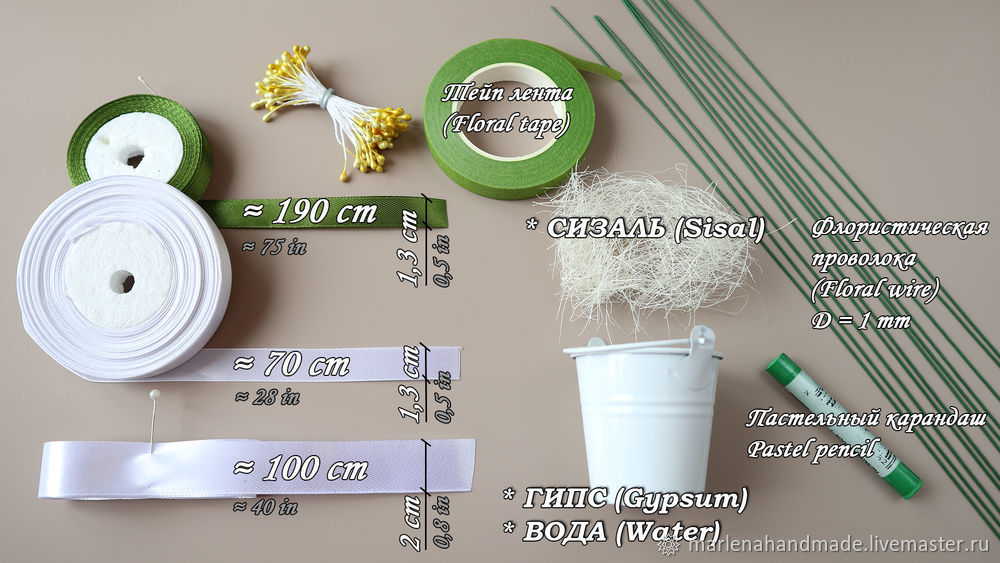 Enjoy!
DIYs & Tutorials on the topic