Jute Rope Decor: Video Tutorial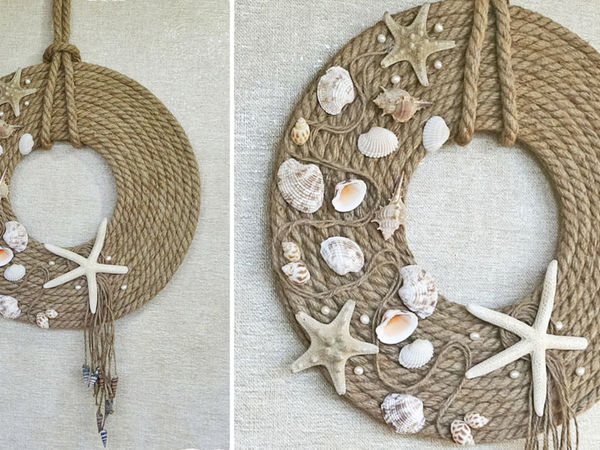 Interesting decor idea of jute rope and shells. This handmade decor can be done in a few hours and decorate the wall or hang on the door. The idea is not new, but always relevant.
You will need:
* jute rope 10 meters;
* jute twine;
* piece of wallpaper;
• corrugated cardboard;
• hot glue and PVA glue;
* different shells;
• beads.
In this video you will learn how to make home decor.
DIYs & Tutorials on the topic