How to Decorate a Hairpin with Beads and Rhinestones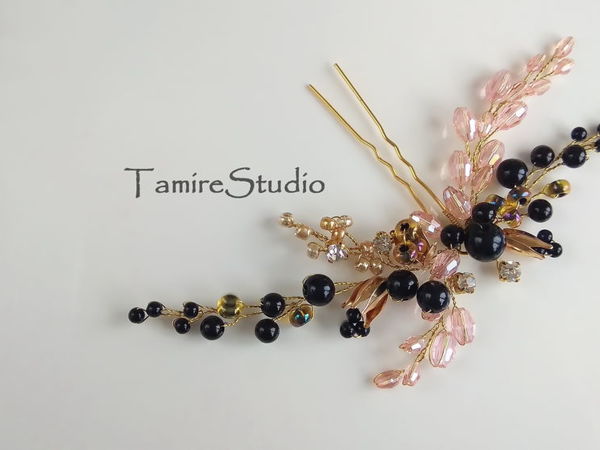 Stylish and unusual addition to your hairstyle can be handmade jewellery made of beads and wire. It is not difficult to make, but it will be a good alternative to expensive jewellery from stores. The main thing is to think over the idea in advance and buy all the necessary materials and tools.
In this tutorial you will learn how to make hair jewellery of the wire and beads that are attached to the pin.
You will need:
black beads 4, 6, 8, 10 mm;
pale pink oval beads 4*6, 6*10 mm;
rhinestones 5 mm;
golden beads 4 mm;
chameleon beads 6 mm;
wire 0.4 mm;
gold-colored hairpin;
bead holder.
As you can see, you do not need many materials, and much time to make it, because in fact we will be engaged in weaving beads. You can take beads and rhinestones of absolutely any color. Also, you can mix it together with bead holders.
Decoration is simple, but no less beautiful and affordable. If you make a few of these studs, the hairstyle with them will be even more elegant.
DIYs & Tutorials on the topic