Unusual and Hilarious Bags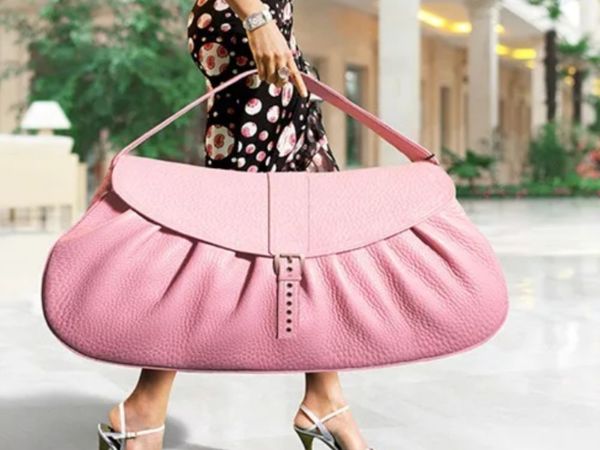 Today I want to share the photos of funny bags.
25 unusual bags that can cause laughter, smile, admiration, bewilderment, or envy. I will be glad if this unusual selection will be a kind of inspiration for you, and an interesting idea will come to you! Sometimes it's enough just to look at usual things at a different angle.
Play with shape, size and color! Think bigger!
Bags for all occasions and even more! These are bright things, you can't miss them, can you? See pictures and choose the best model.
Of course, such a handbag is not for every day. They need to be able to competently integrate into your look and style, as well as to understand what event you can take with you, and what — not worth it. In any case, extraordinary accessories will make you a creative and brave person :)
Are there any? Which one of these bags would you go out with?
1. Bag for midgets. 2. I see a woman through. 3. A backpack boot. 4. Call me maybe. 5. Star Wars. Jabba. 6. Harry Potter. Lord Voldemort. 7. Wheel of fortune by Chanel. 8. "Honey, get me the car keys, they're somewhere in my purse". 9. Gold teapot. 10. Passion for the office. 11. Like cats. 12. Meat and cheese bags. 13. Chicken is shocked. 14. Always the exact time. 15. I'll make a sandwich. 16. Bag to rest. 17. I have my own supermarket. 18. Watering can. 19. On chicken legs. 20. When the jacket is worn-out. 21. The lock is not that simple. 22. Cap. 23. Skull. 24. Eiffel tower. 25. The guard behind. 26. Would you like a cup of tea? 27. Black hen. 28. Coca-Cola. 29. Bun to tea. 30. Perfume.