The other day I watched a very interesting film "The Danish Girl". It's about the first transgender and his wife. I really liked this movie and I started to search the details.
So, his wife was Gerda Wegener. She was an artist, a graphic artist. She was born in the Danish province (Jutland) in the family of a priest, a descendant of immigrants from France. After graduating from high school in 1902, she moved to Copenhagen to study at the Royal Academy of Arts. During her university years, Gerda met a young painter Einar Wegener, she married him in 1904, taking his name. After graduation, Gerda Wegener with her husband emigrated and traveled to Western Europe, finally settling in 1912 in Paris, France.
At first, she painted portraits and made illustrations for magazines. At that time, her husband was a very famous Danish landscape painter. Once, when one of her models did not come, she asked her husband to wear women's stockings and shoes to complete the picture. Biographers say that it was the moment that prompted the sleeping Lily in him. And after that, in the works of Gerda Wegener appear flirtatious girls, glamorous divas and sensual women.
"Portrait of Ellen von Cole", 1906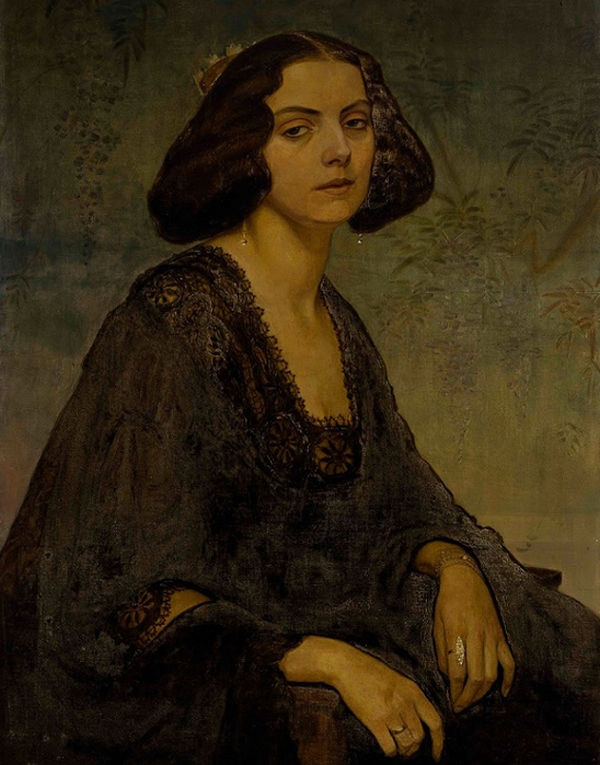 "Portrait of a Girl", 1904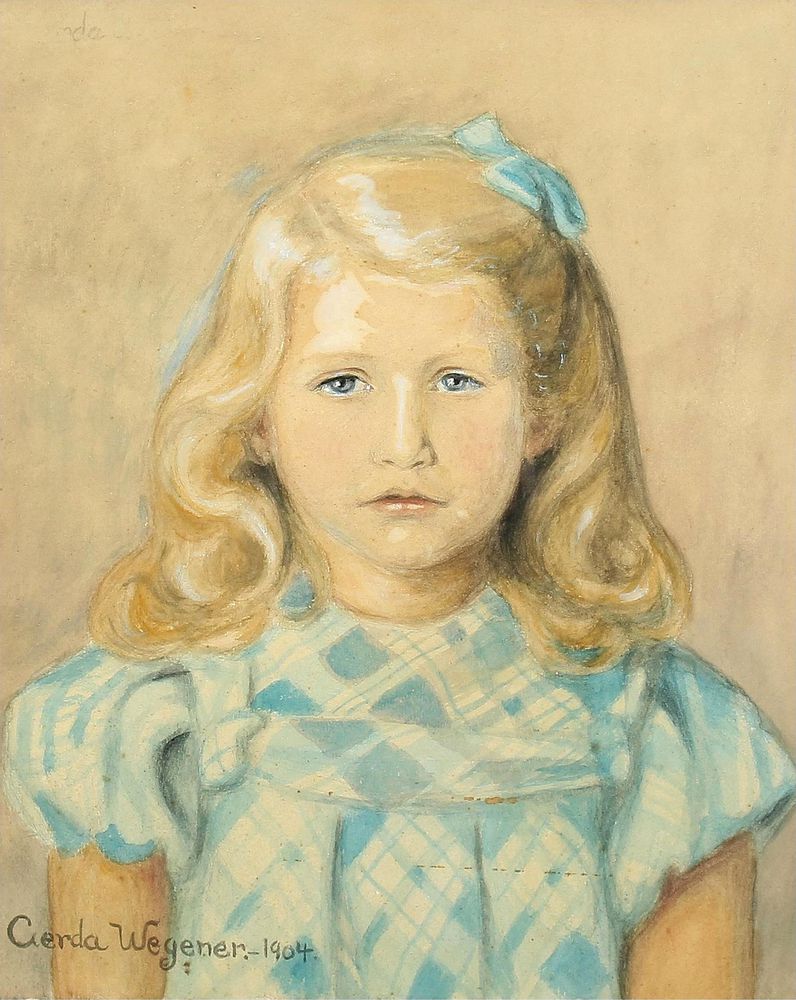 "The Musician Smoking a Cigarette in the Background of Copenhagen"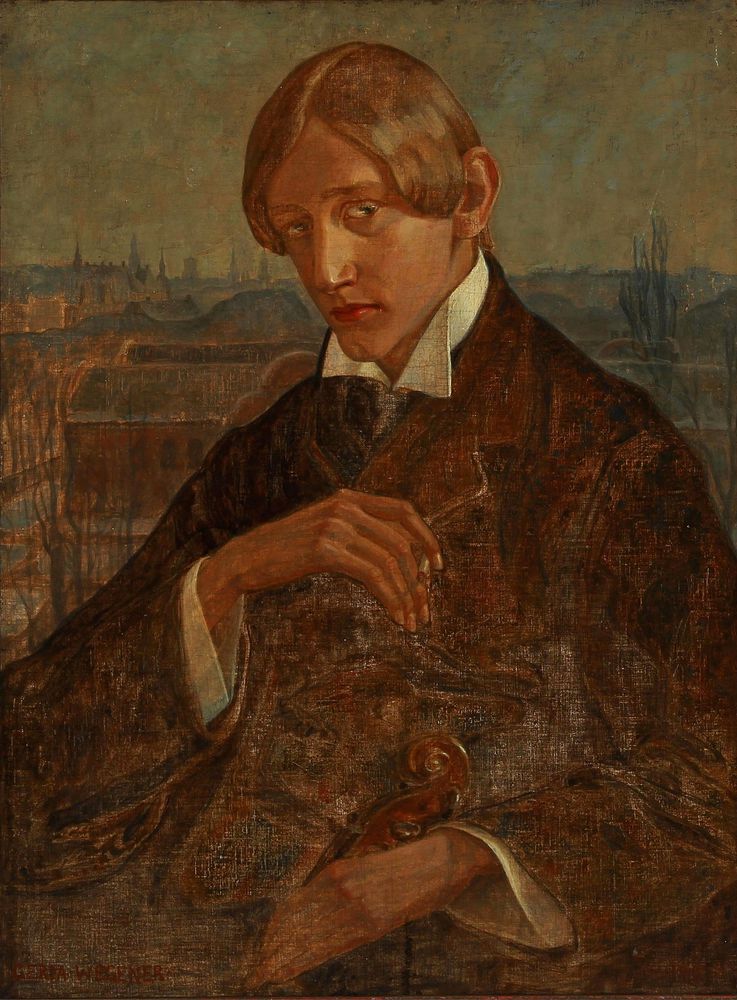 "An Elegant Young Lady in Fur Hat", 1918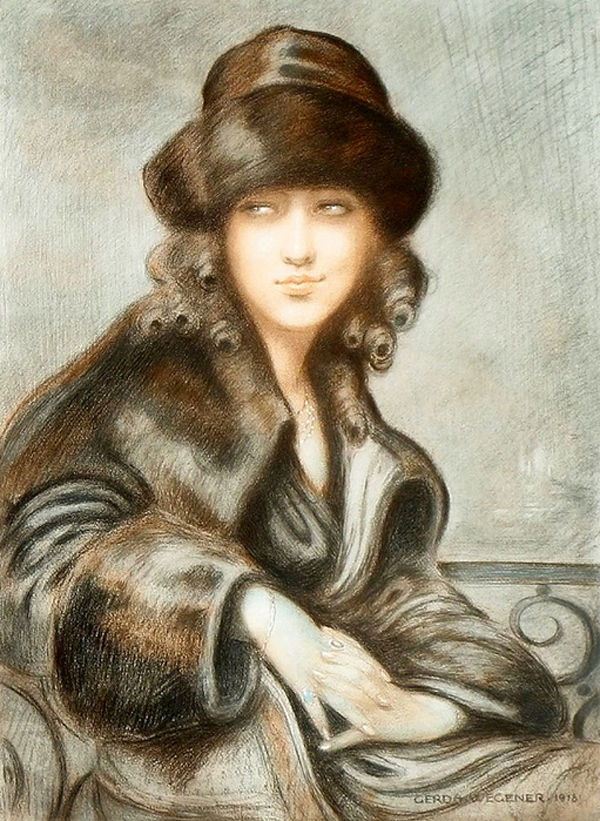 A scene from the movie: her husband is posing for a portrait of a ballet dancer Ulla Poulsen.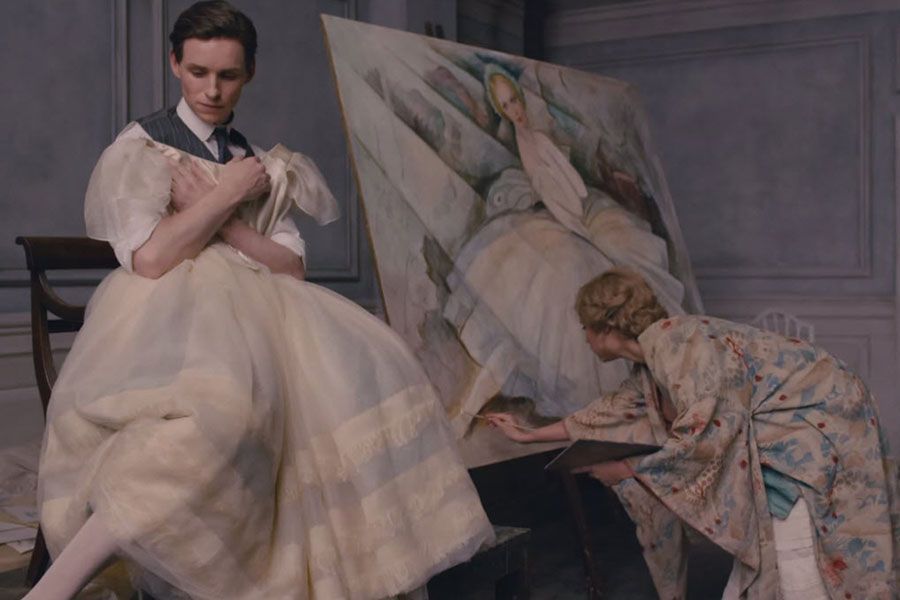 Dancer Ulla Poulsen in the ballet "Les Sylphides", Paris. 1927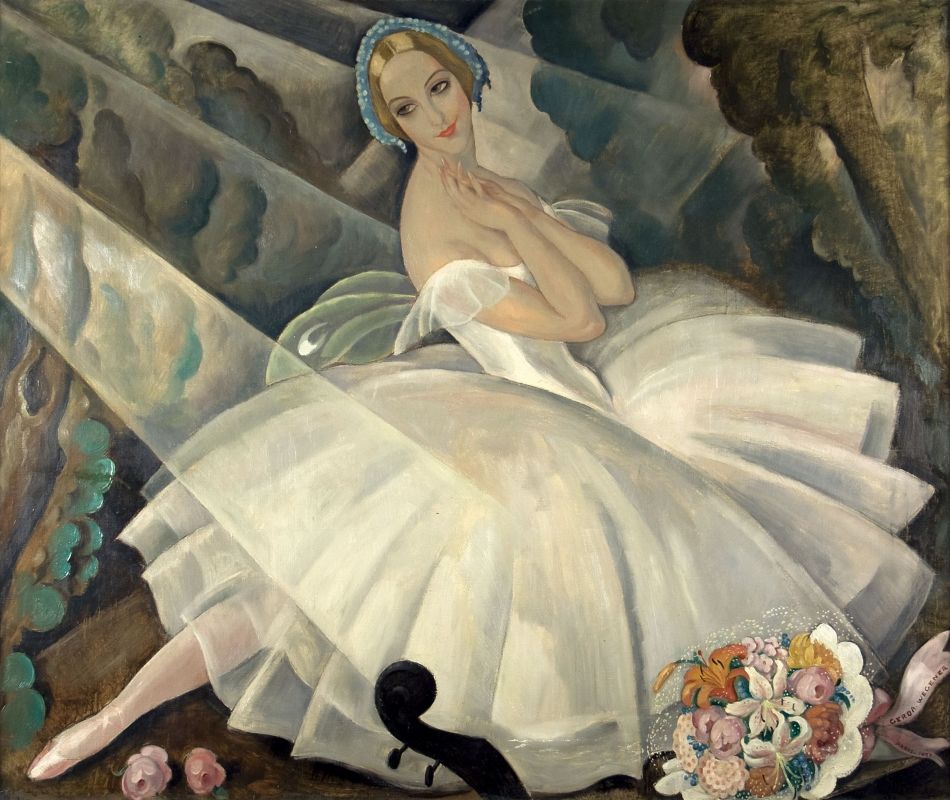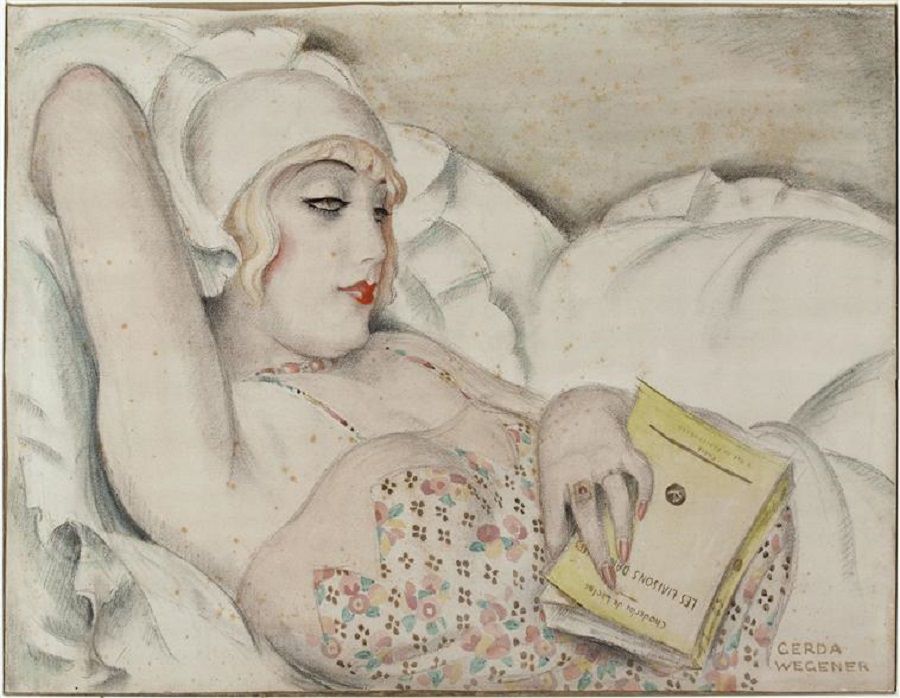 "Two coquette with Hats" (Lily and her friend)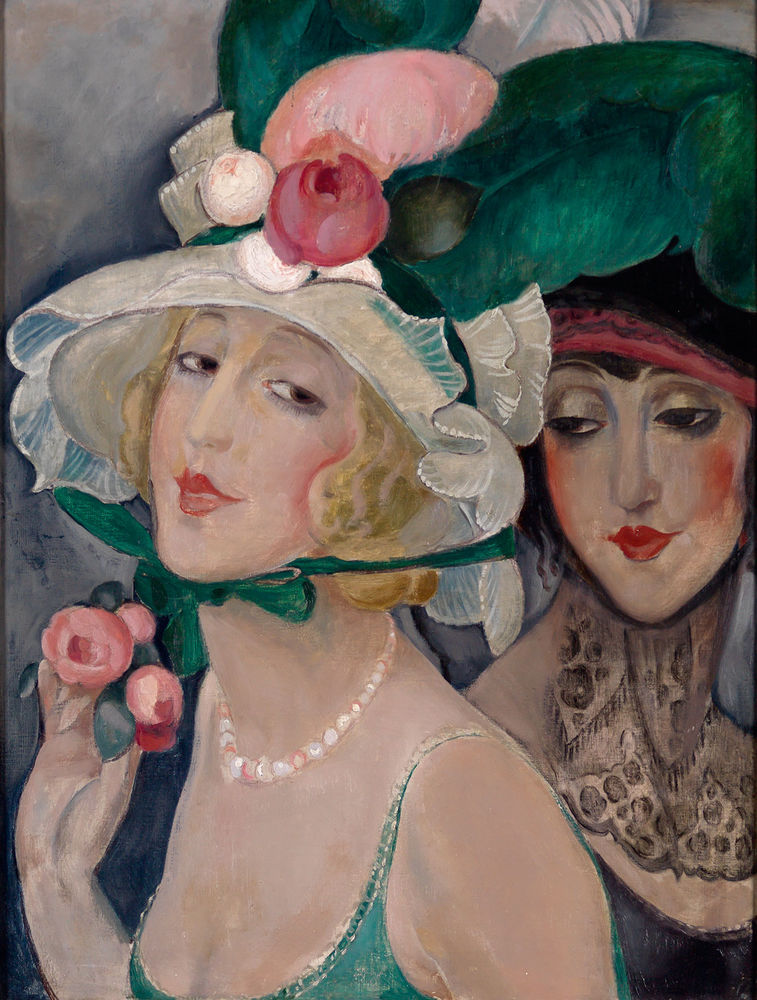 "Portrait Of Brigitte Bergman"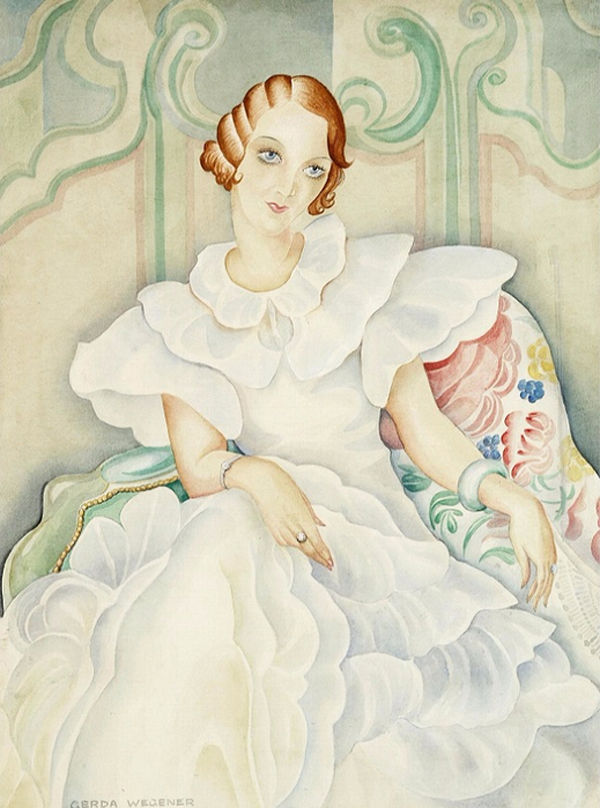 "Air de Capri"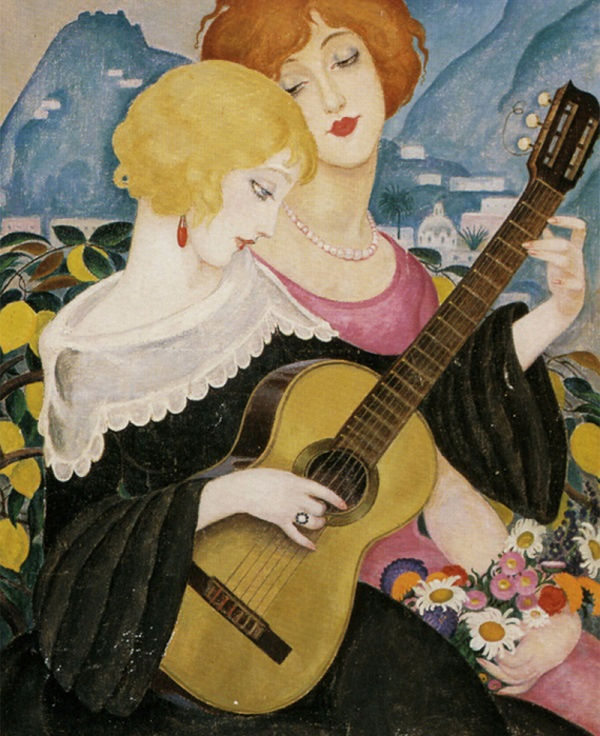 "A Summer Day", 1927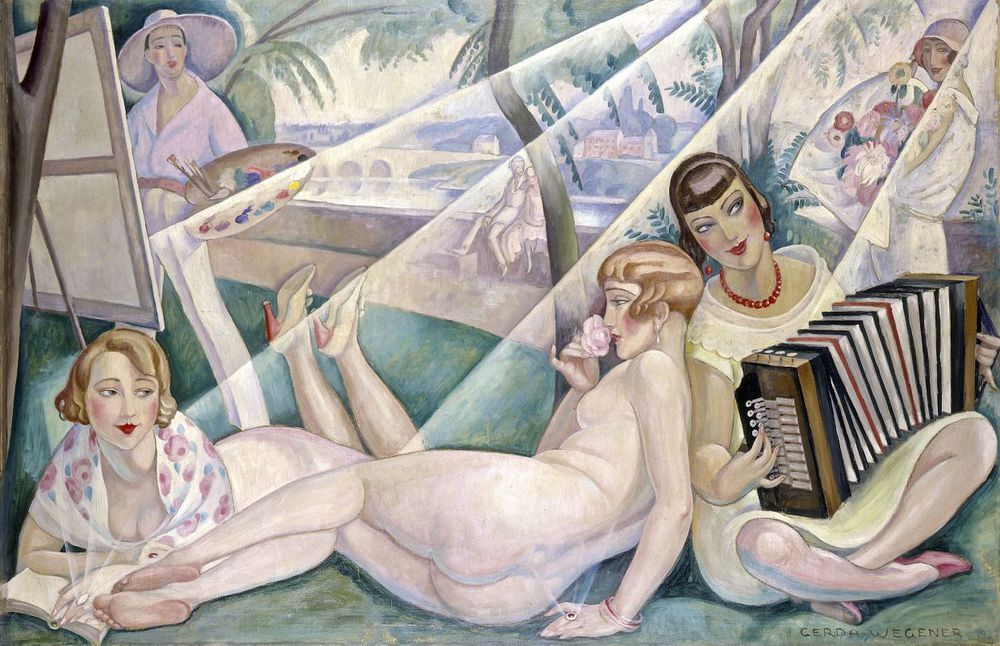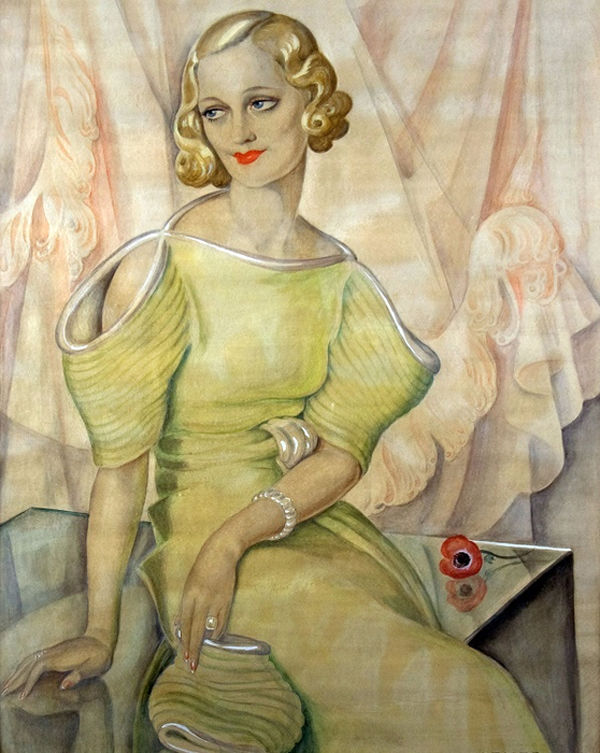 "Naked from the Back"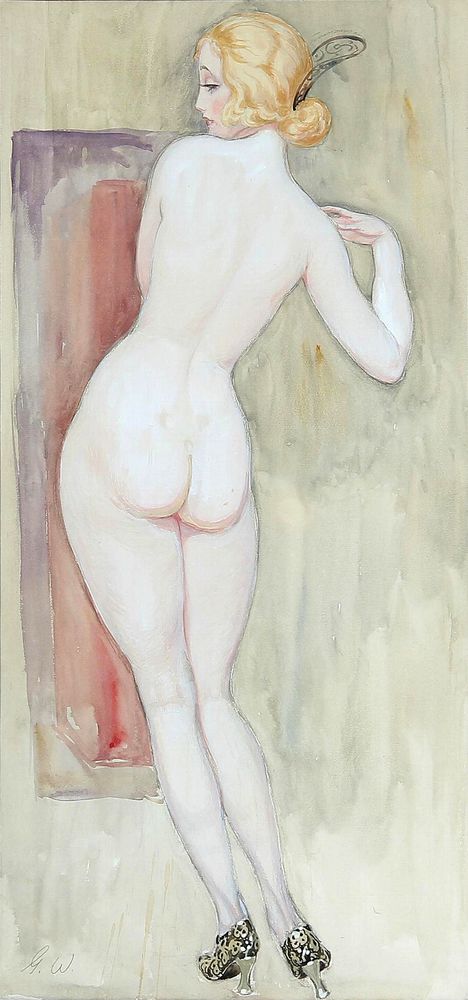 "La Belle Masque", 1922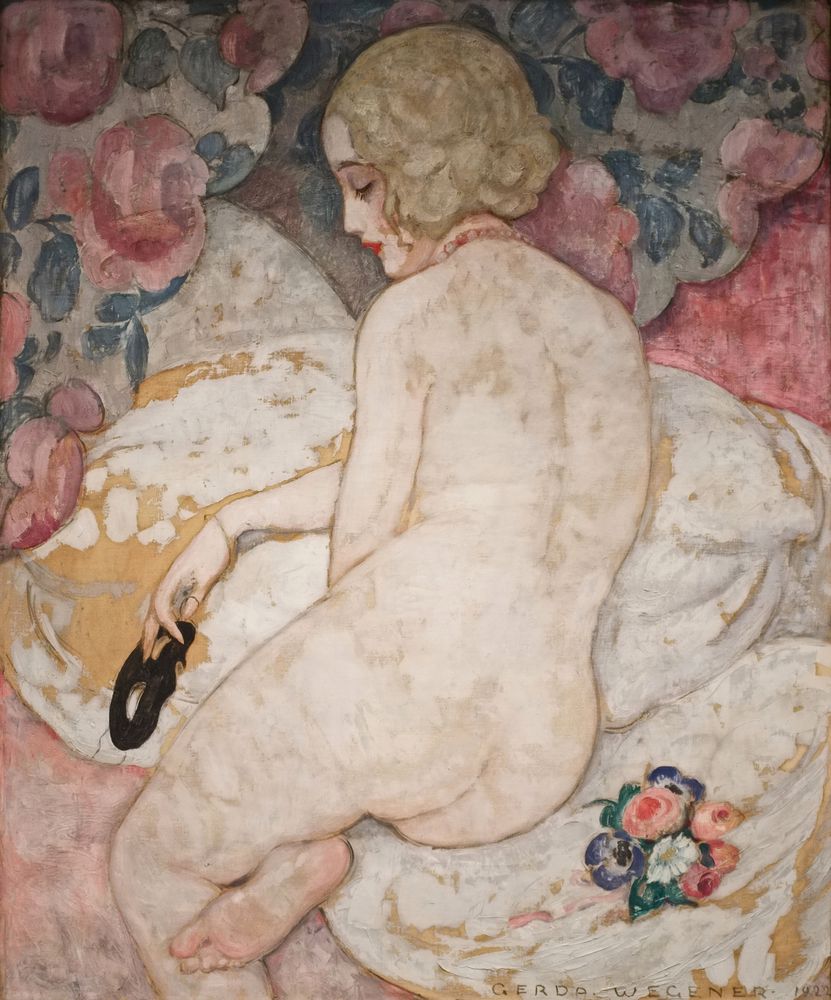 "On the Road to Anakapri", 1922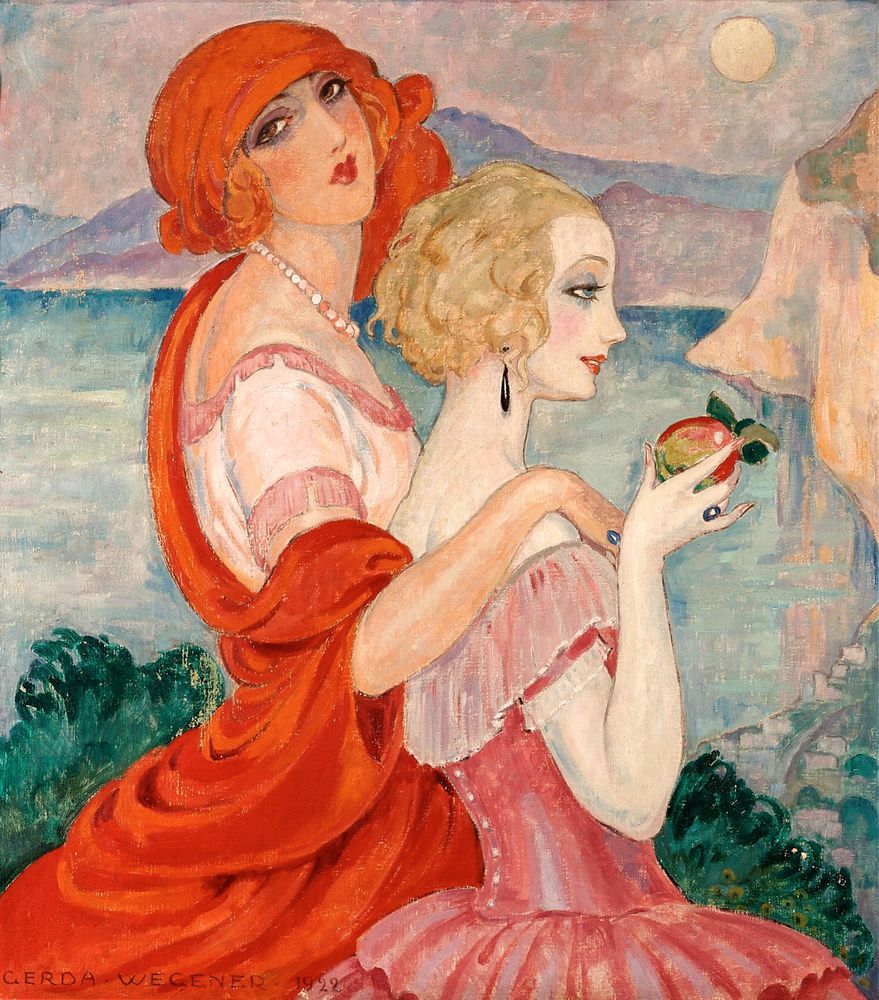 "Lili Hot Summer", 1924.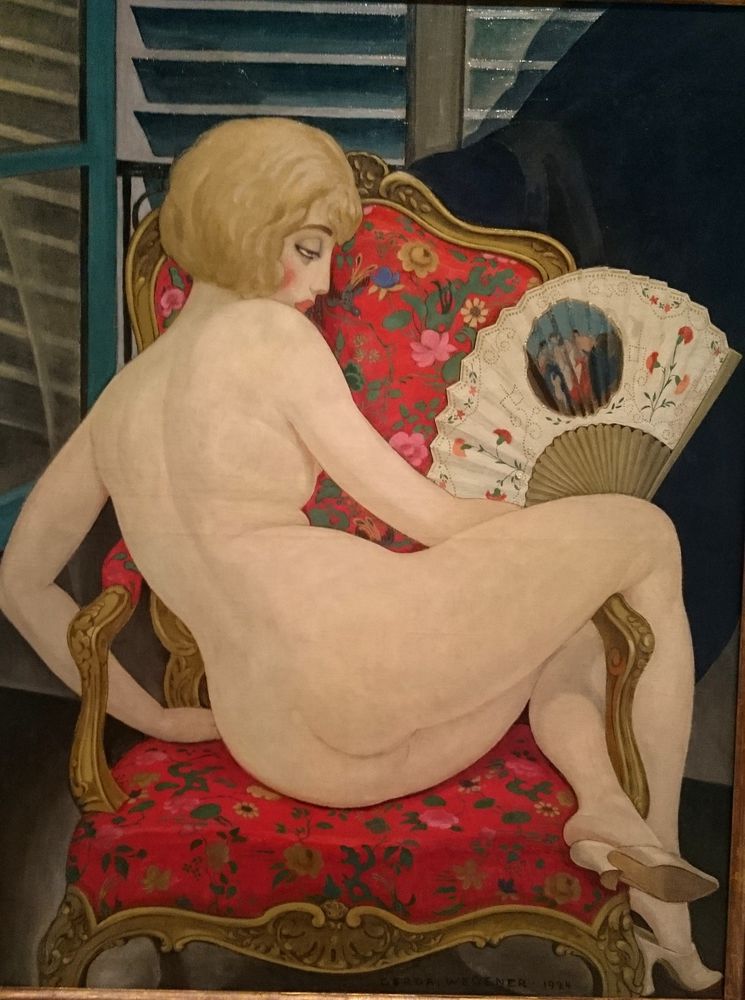 "Europe on the Bull"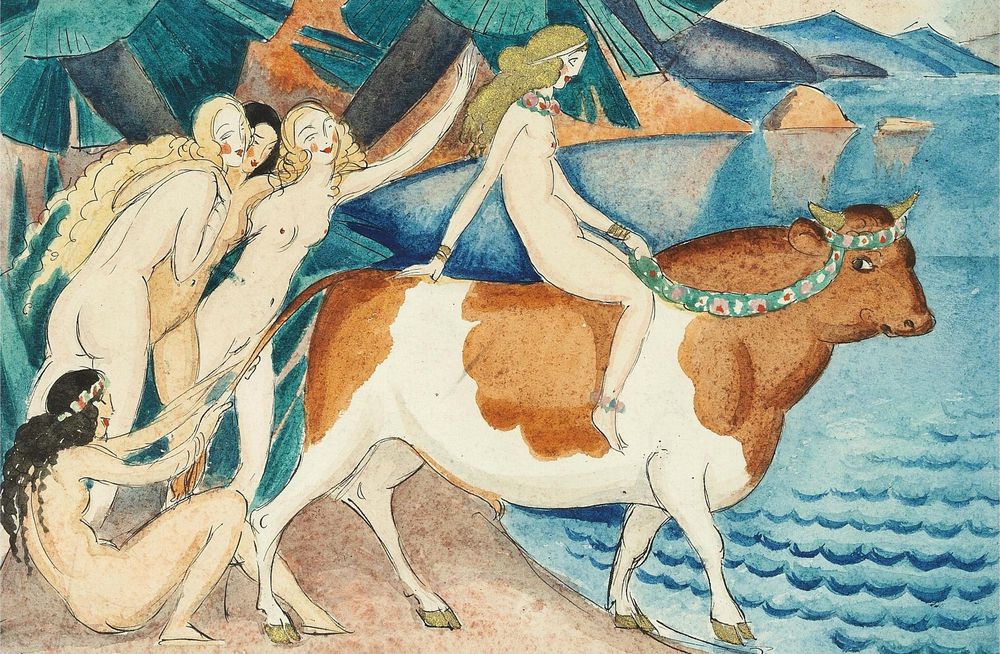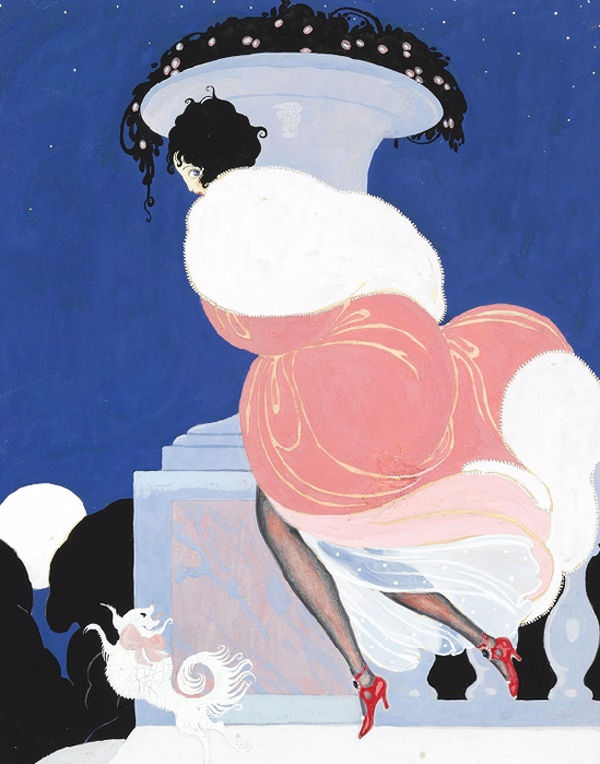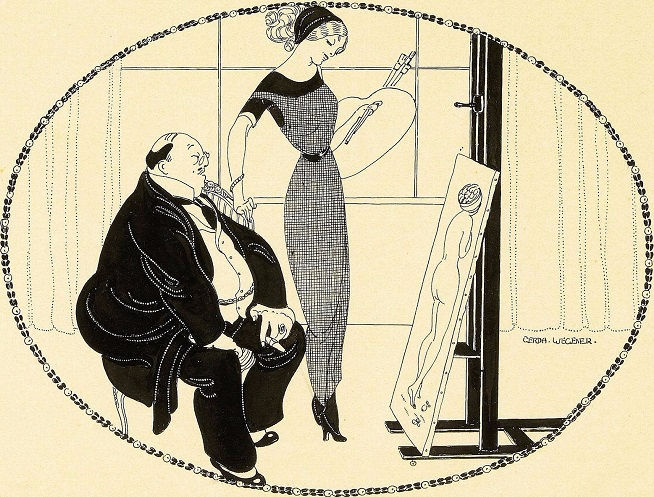 "The Opera House under the Snow"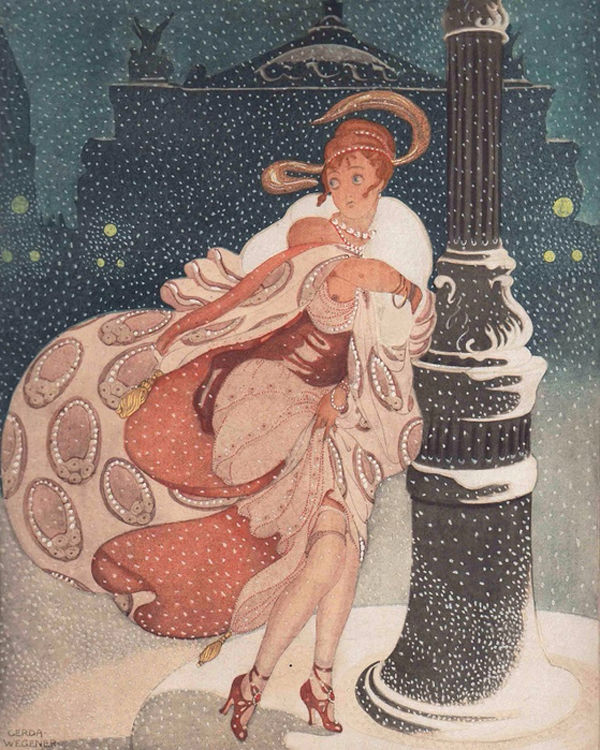 "Fine Lady"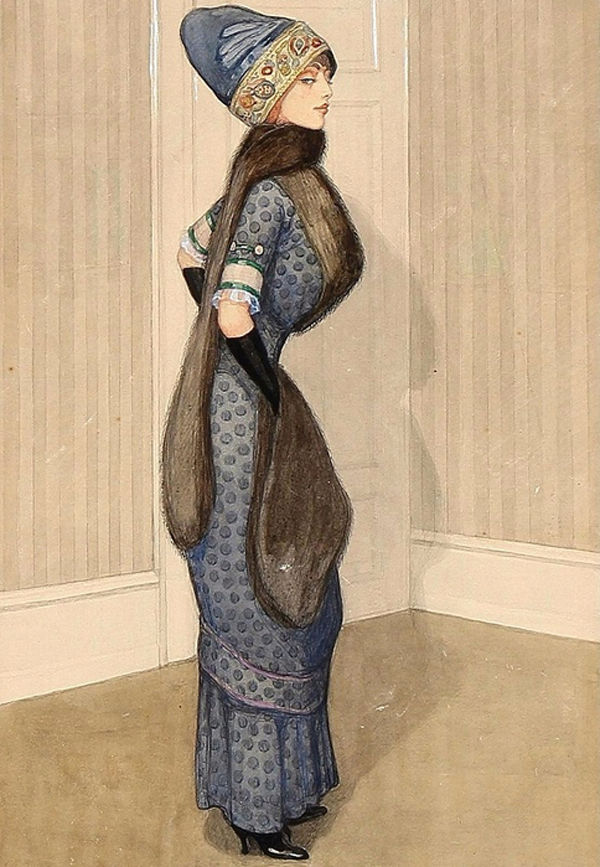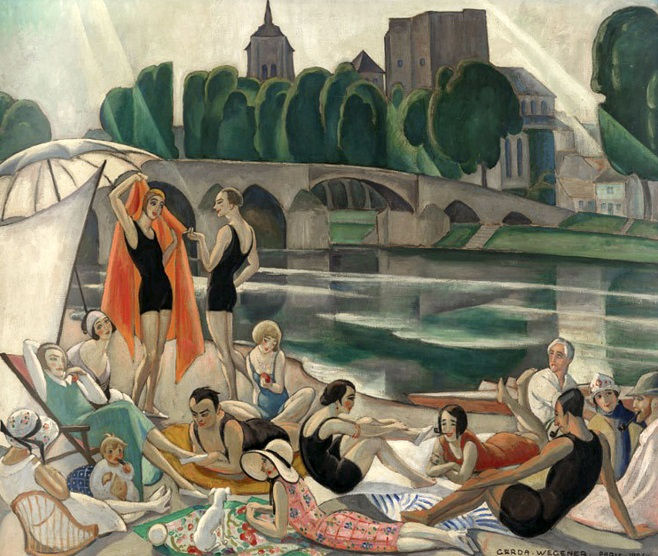 "Kick", 1915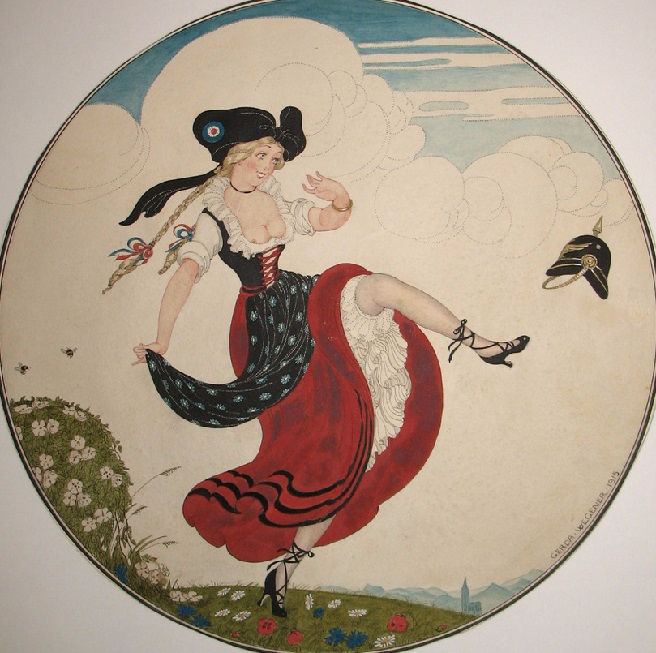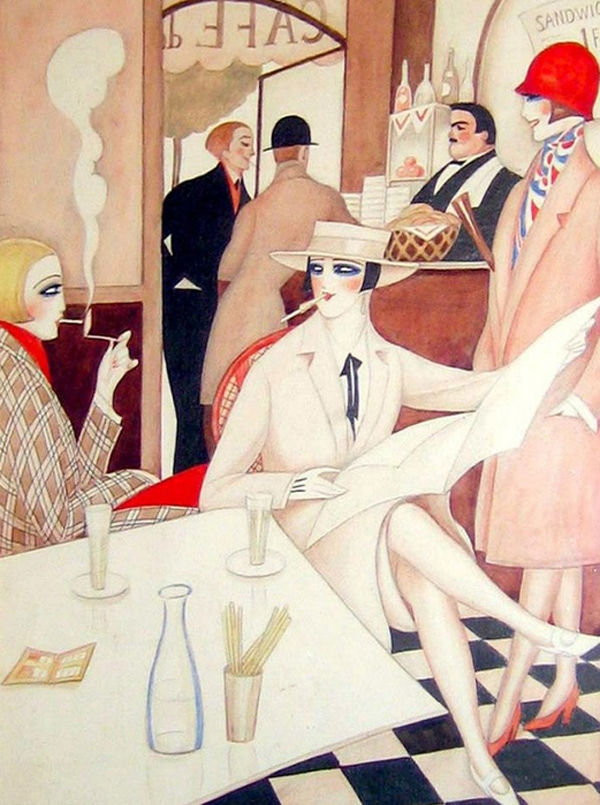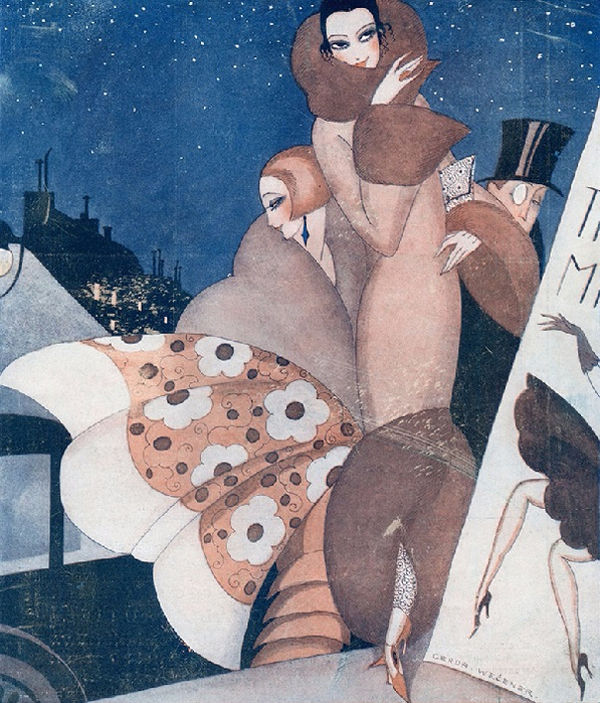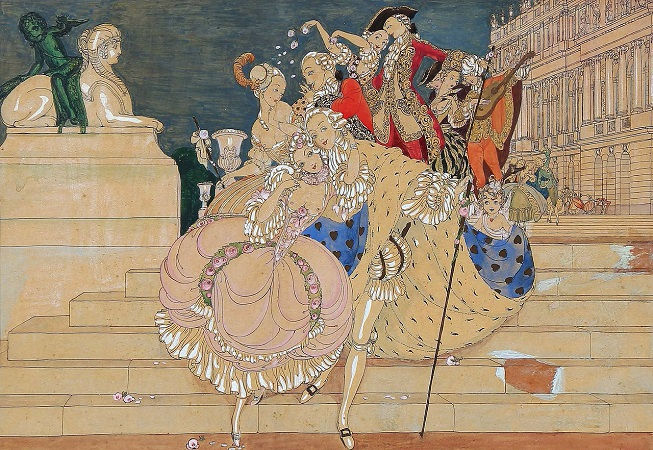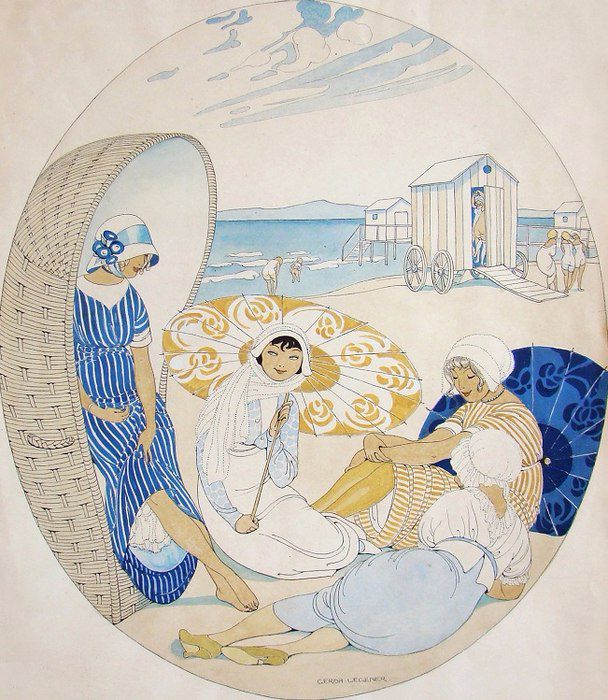 "Flirting Couple"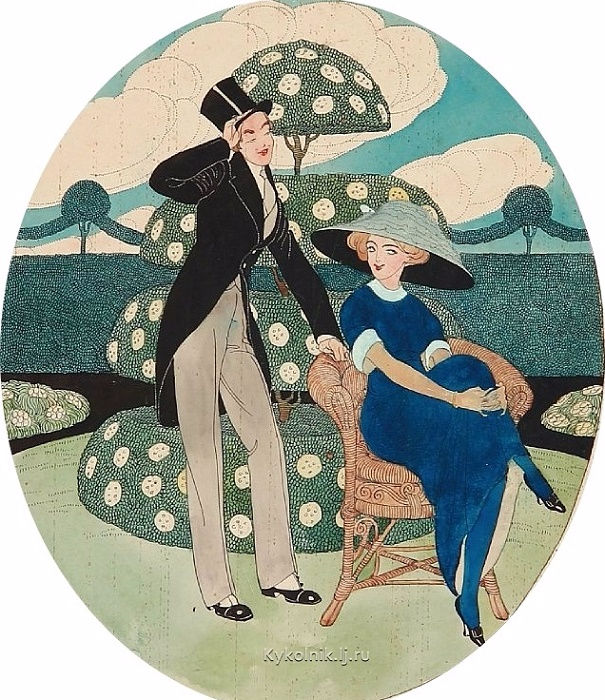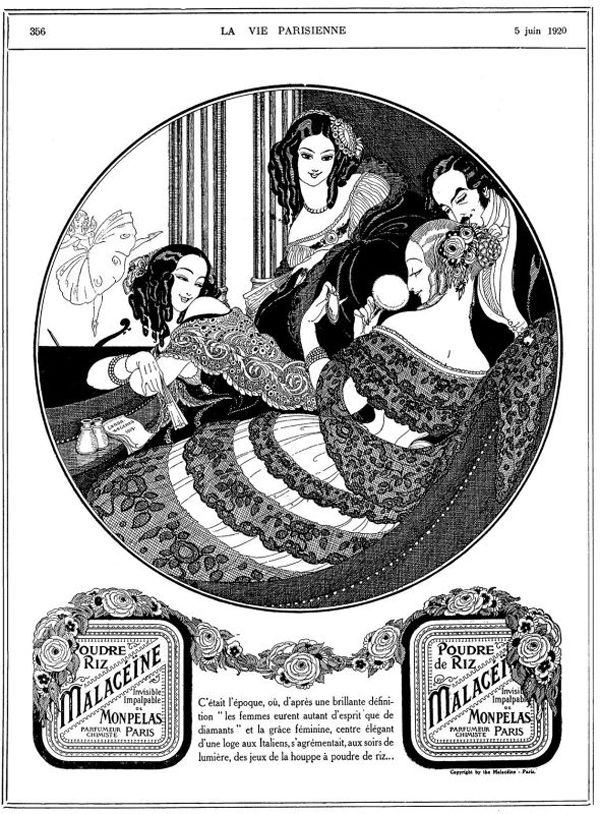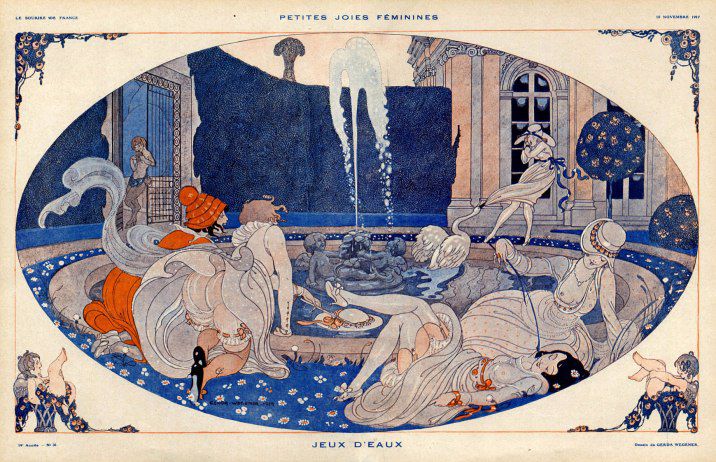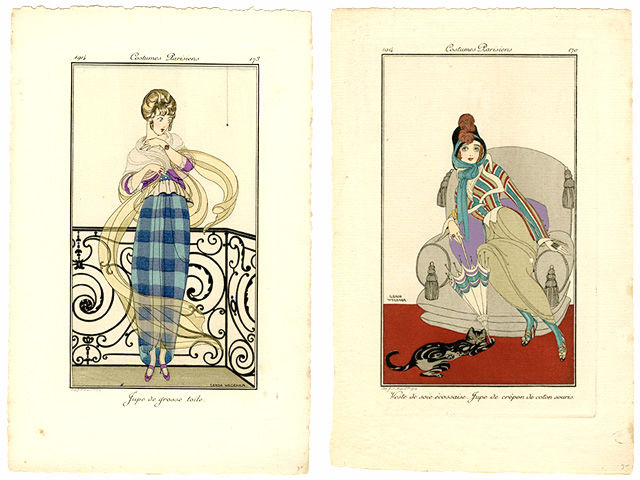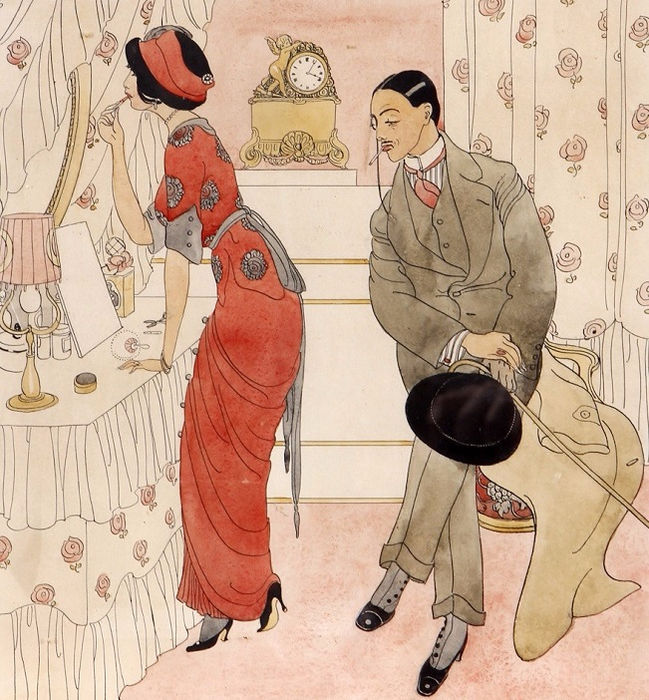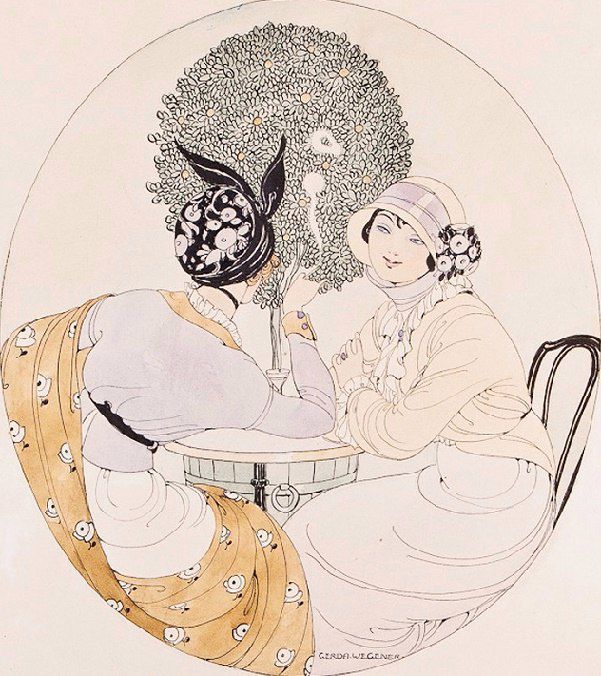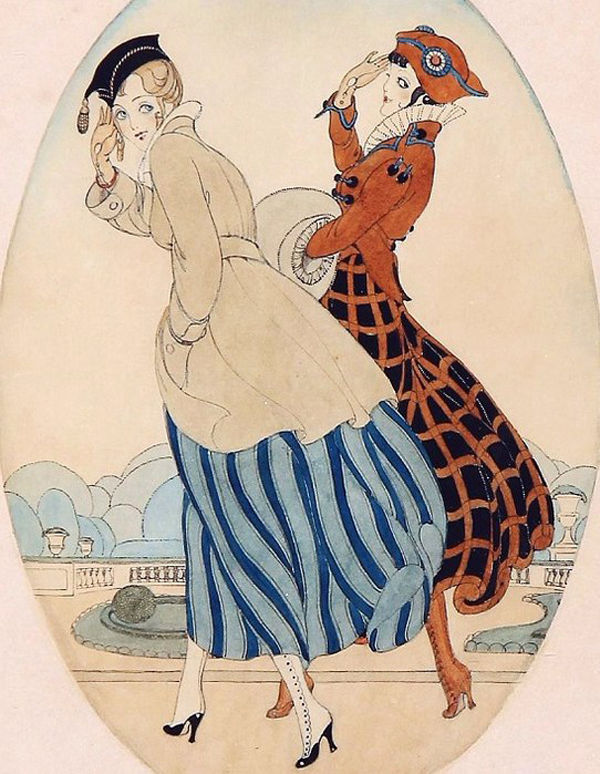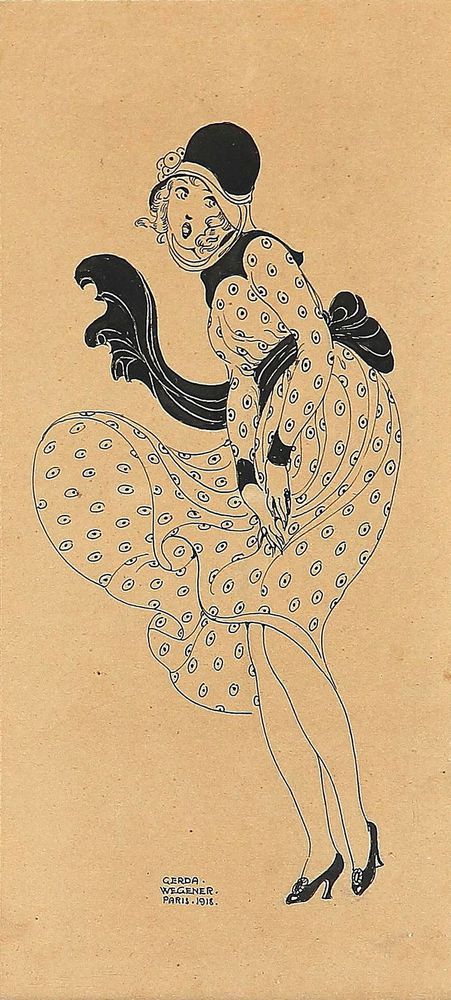 "Woman with Mask", 1918-1925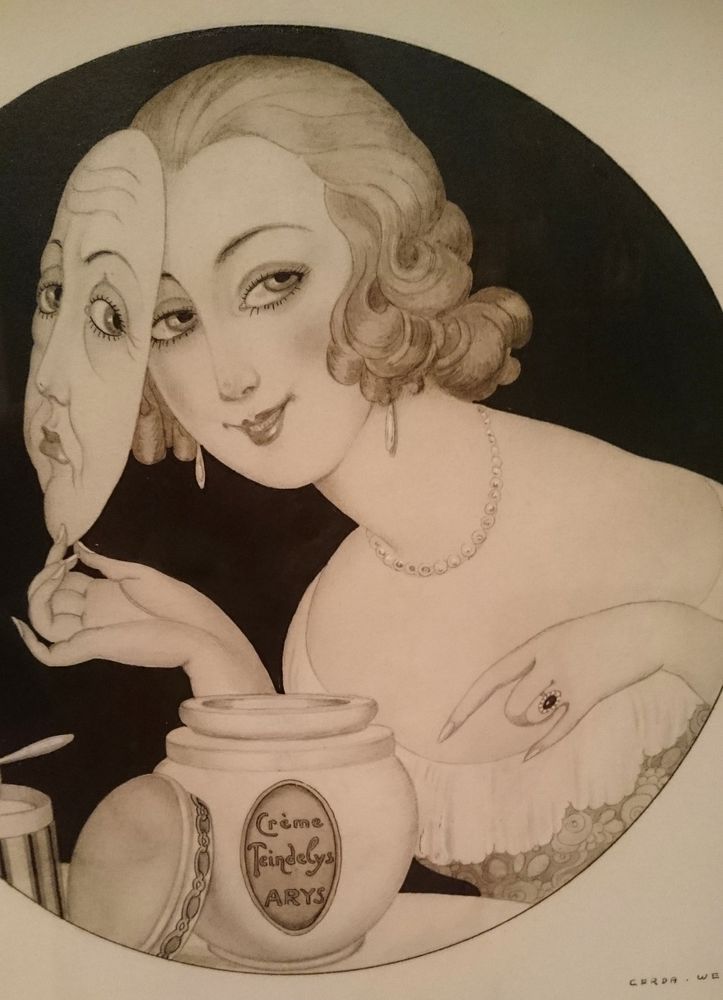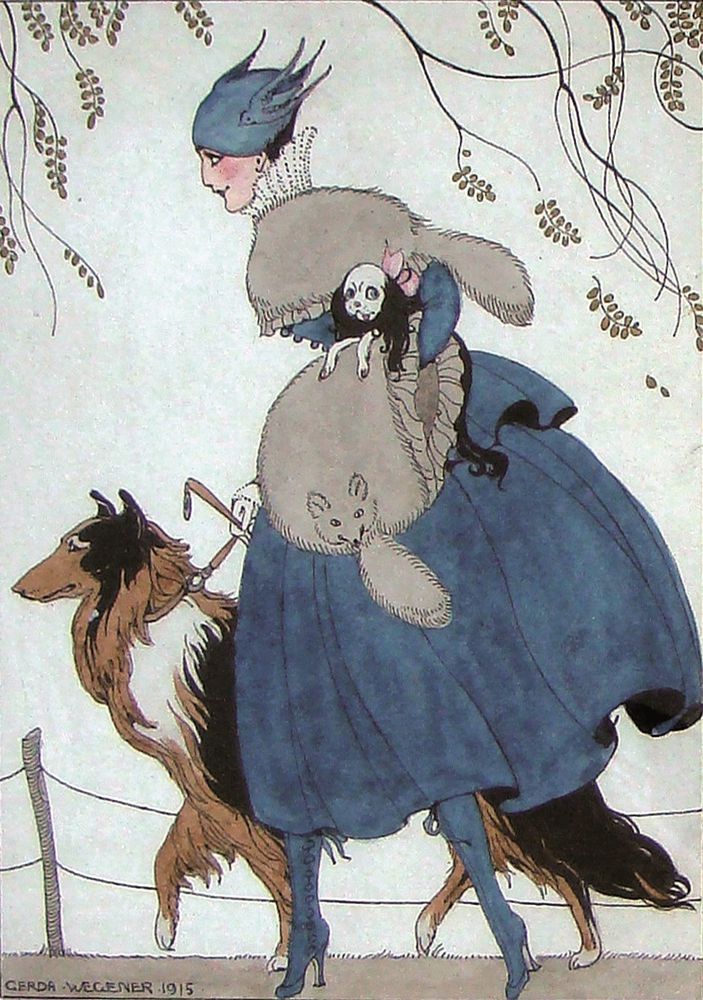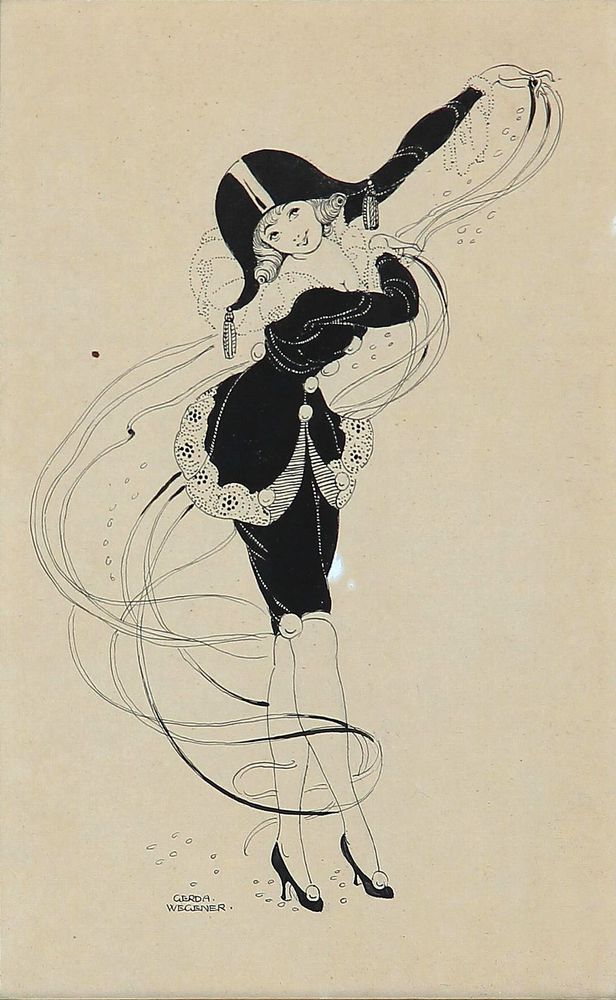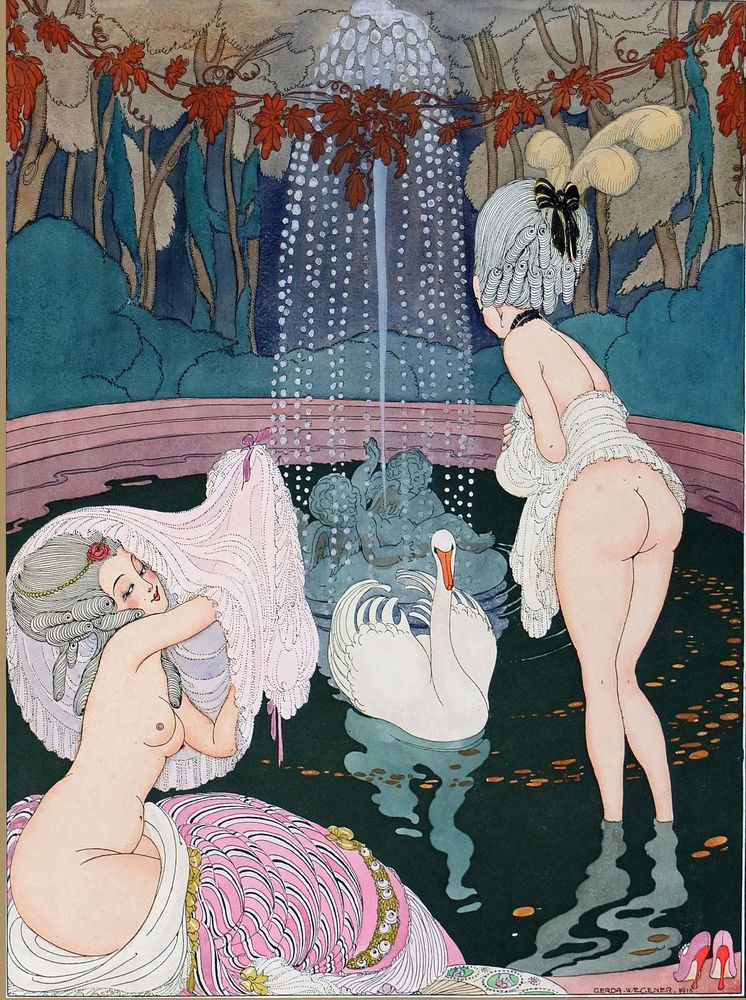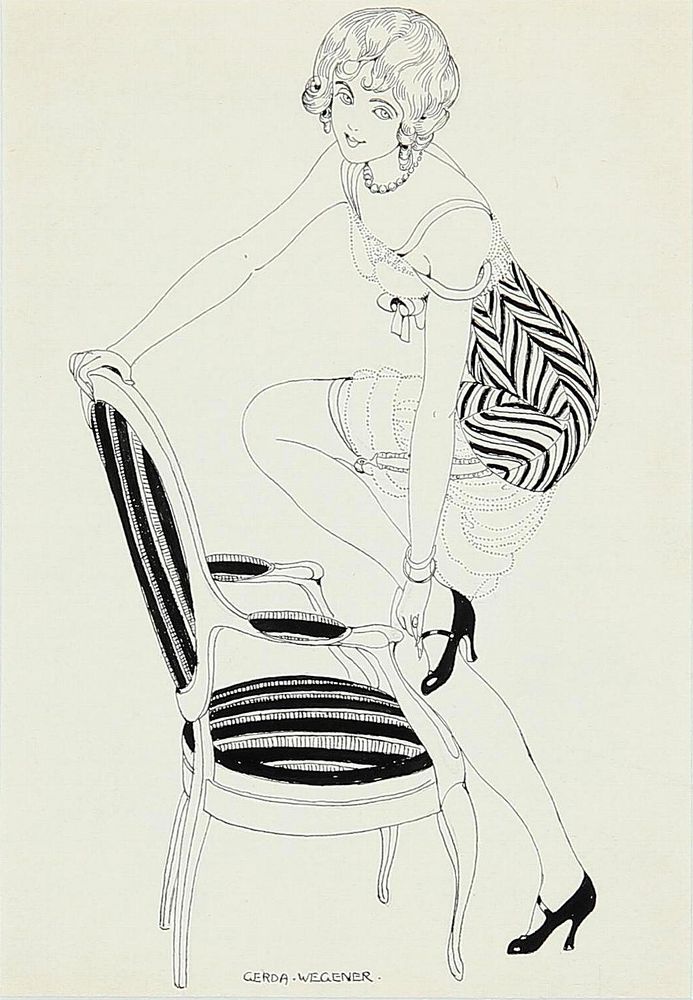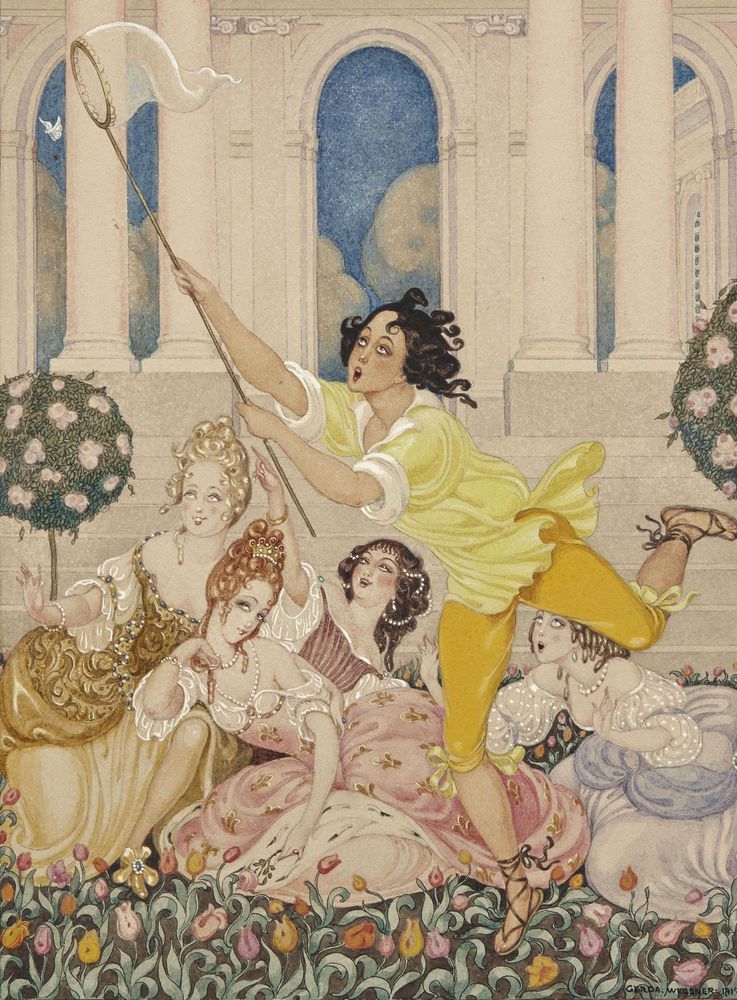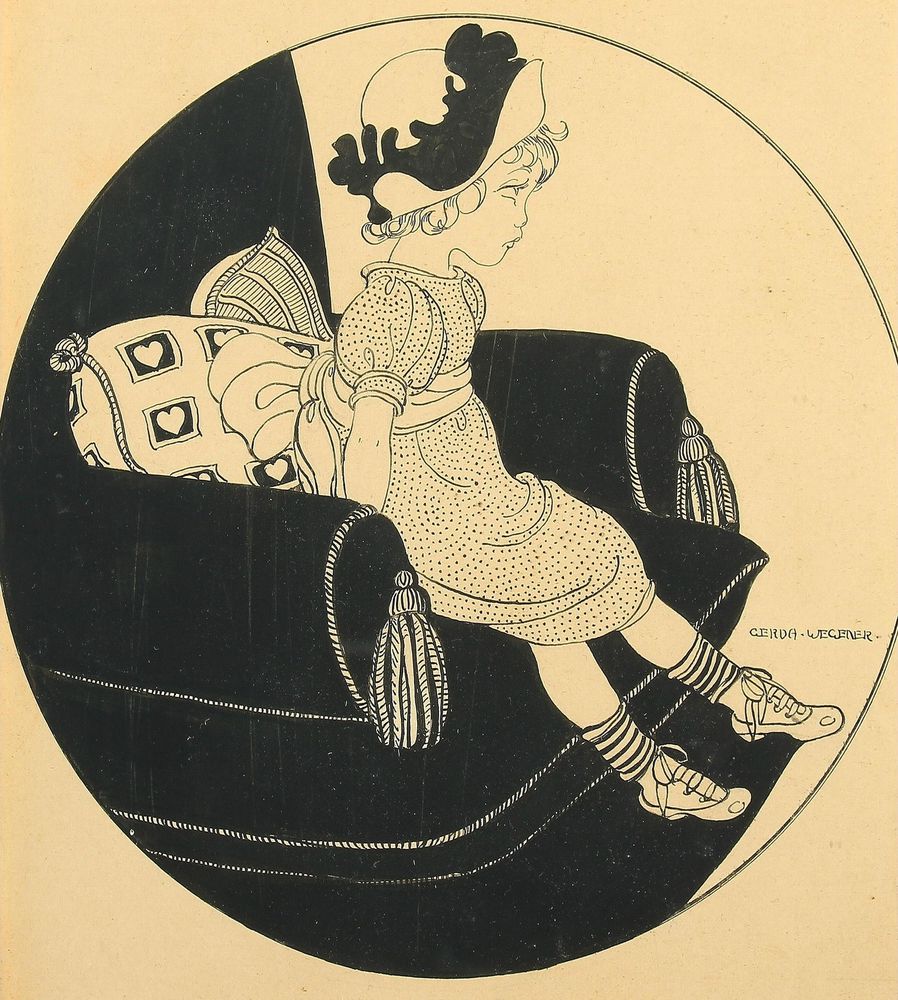 "Girl in Red Shoes"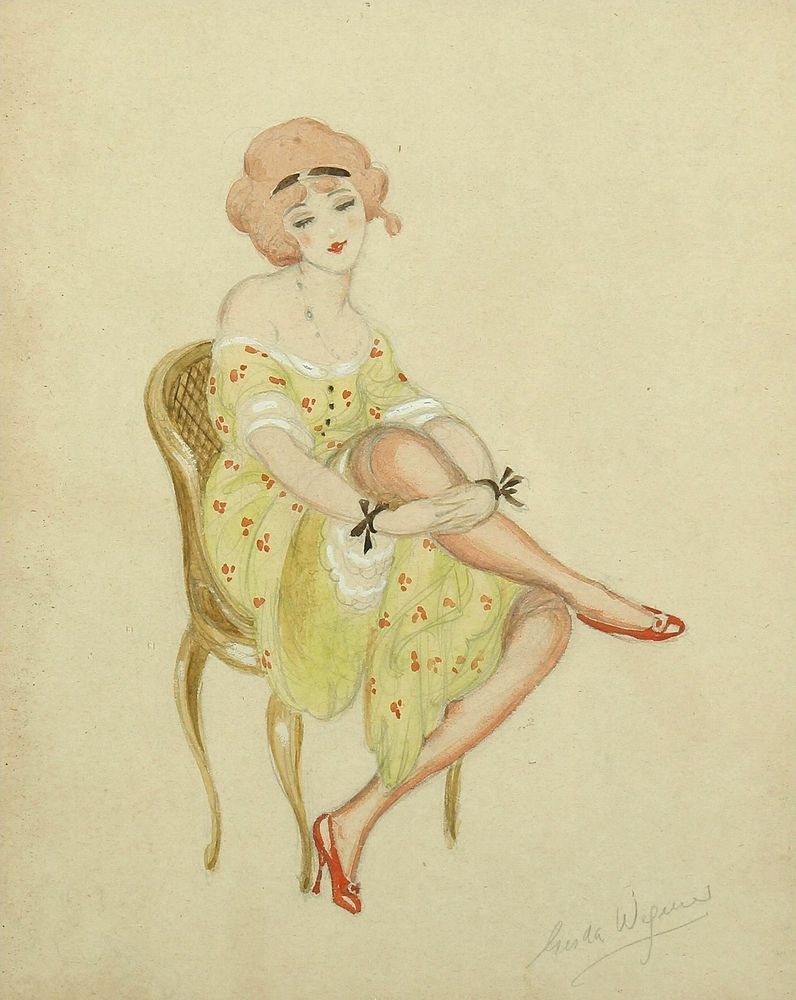 In 1930, the King of Denmark divorced Gerda Wegener and Einar, as he made the world's first sex-change operation to officially become a woman, Lili Elbe. After Lili's death in 1931, Gerda married Italian officer Fernando (Nando) Porta. Their marriage lasted until 1936. The couple lived in Morocco for a while.
"Two Women on the Balcony", 1931-1936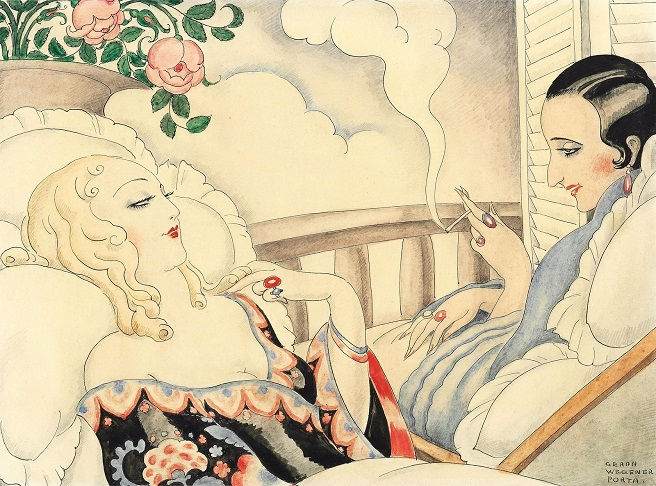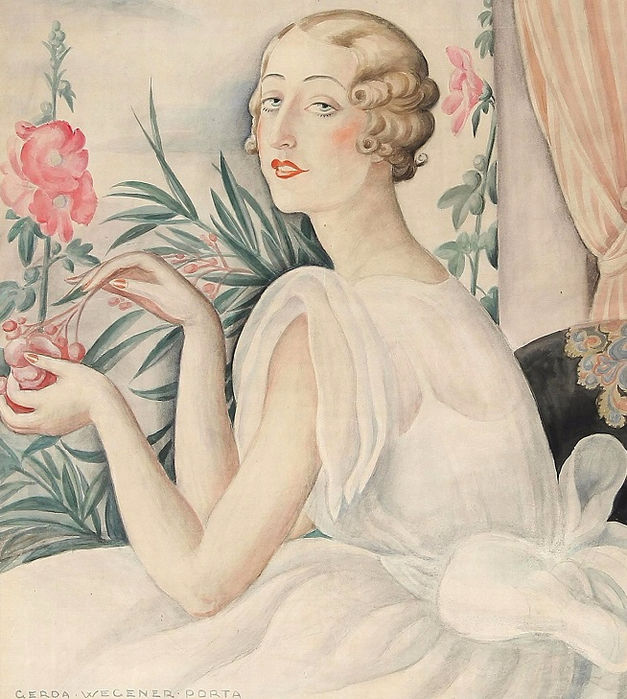 "A view of the Village", Morocco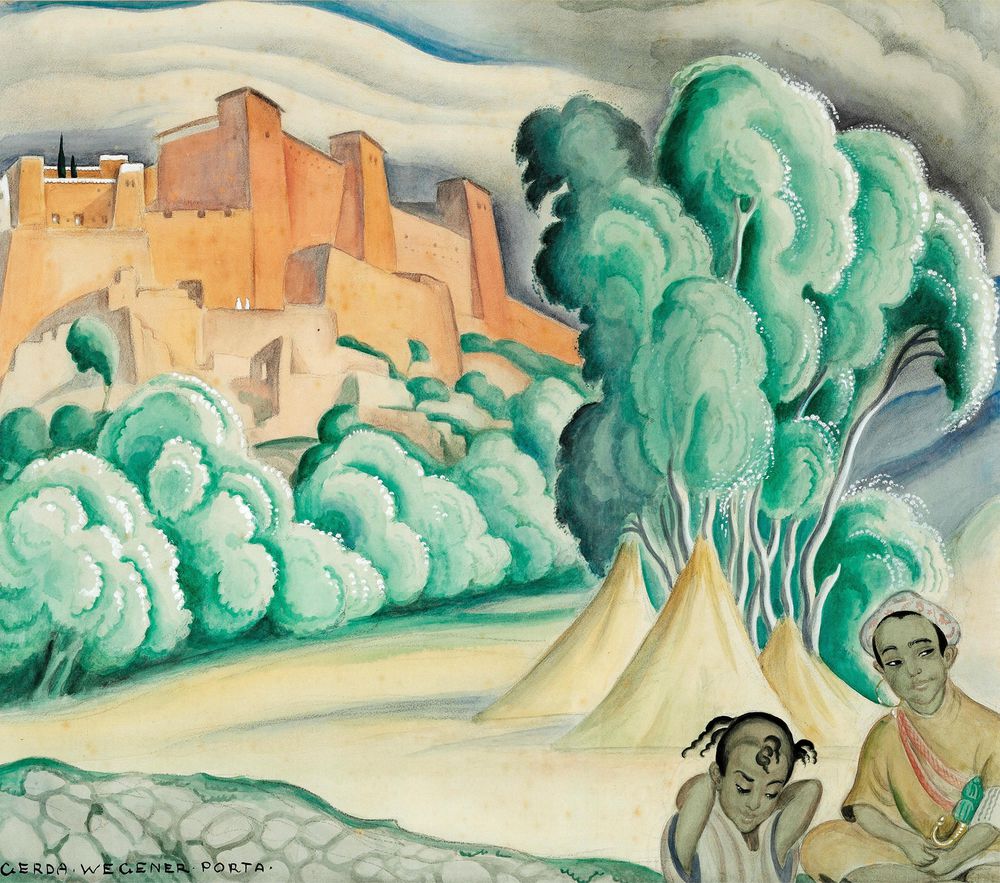 In 1938, Gerda returned to Denmark, where she held her last exhibition in 1939 and died on 28 July 1940.
And here is Gerda Wegener herself.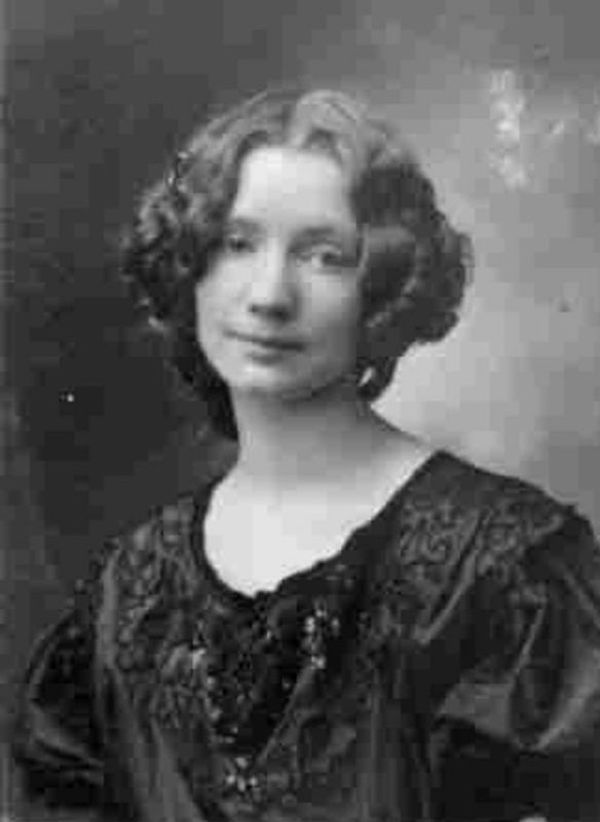 With her husband Einar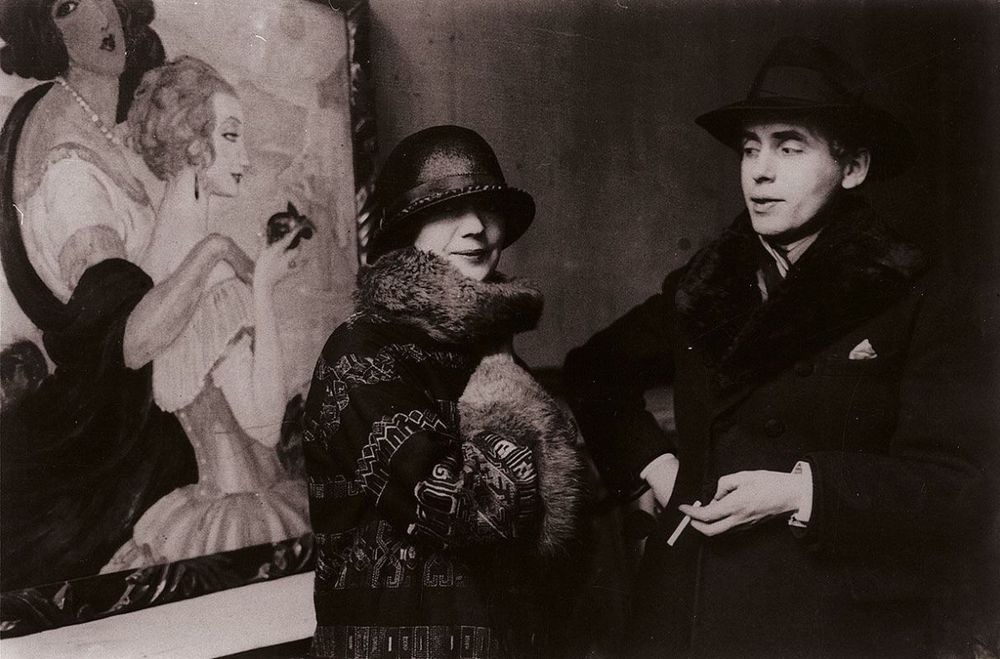 Shot from the film "The Danish Girl". The artist (right) was played by Alicia Vikander.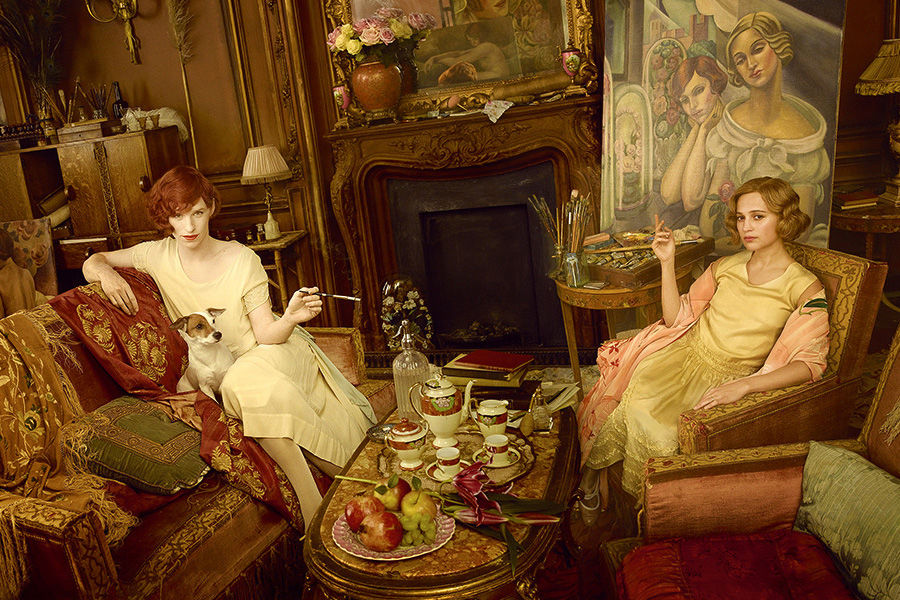 Also, Gerda Wegener has a series of erotic pictures of "Twelve Lustful Sonnets", 1925 and many drawings on lesbian theme.