How to Make Fabric Flowers for March 8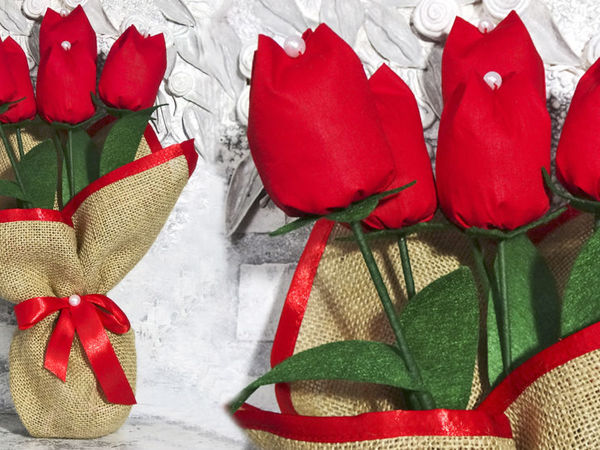 I made handmade flowers of cloth. It turned out a great gift for March 8. Gifts are different, but flowers on March 8 are always amazing. Fabric flowers are pretty simple to make.
You will need:
• cotton fabric;
* burlap fabric;
• satin ribbon;
• sewing needle and thread;
* silicone filler;
• plastic bottle;
* stones, foam, skewers;
• beads;
• felt.
Handmade gifts are always very nice to do!
DIYs & Tutorials on the topic