Fabrics, as well as your future products, require special care and storage. Since manufactured at a factory, they have got their character. Some are strong, not afraid of hot water and iron, and others are gentle, and rumpled by one touch, and with horror "expect" the moment of washing. I offer some advice for skilled workers who are engaged in patchwork and similar types of sewing.
1. Arrange the fabrics in order.
I have them stacked by color — yellow fabrics in one pile, blue in another, etc. You may have another different system. It all depends on the desire of the craftsperson. For example, you can sort fabrics according to:
quality (linen, cotton, etc.));
manufacturer (Japanese cotton separately, American cotton separately, etc.));
size;
products that will be sewn from these fabrics.
2. Keep fabrics away from the sun.
Fabric is best stored inside the package with. After all, they fade much if they under sun rays. Especially in the summer, when the sun shines even in the far corners of the room. Most exposed to burnout are purple and blue colors.
Fabric that you seldom use is better to roll face inward. Again, to keep them out of the sun.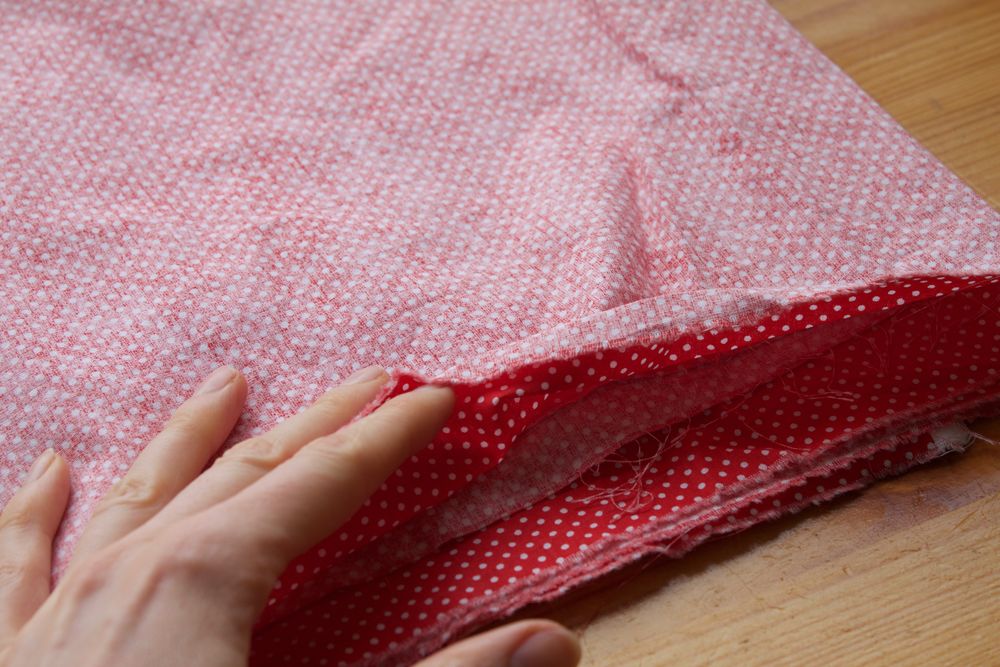 3. Fold the fabrics carefully.
Fold the fabric in the form of a rectangle, square or simply roll up, if you are a happy owner of several meters. If you dump the fabric in a bunch they will be more wrinkle-free. It is not good to iron them each time before use.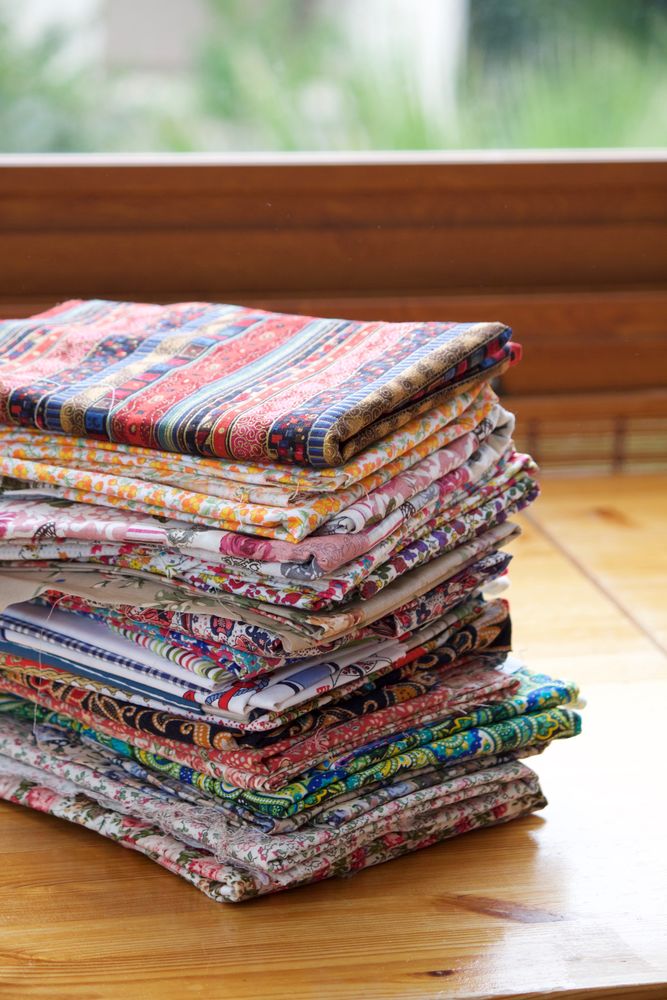 4. Decide on the place of storage for fabric.
Of course, the best option when the fabrics are in the closet with doors in your workshop on the shelf . But not every woman can afford a separate room for needlework with spacious cabinets. There are alternatives. You can keep that in:
a wardrobe on hangers or shelves;
plastic containers;
baskets with lids and without them;
suitcases;
cardboard boxes from under the TV (the least suitable option, as the box can get wet).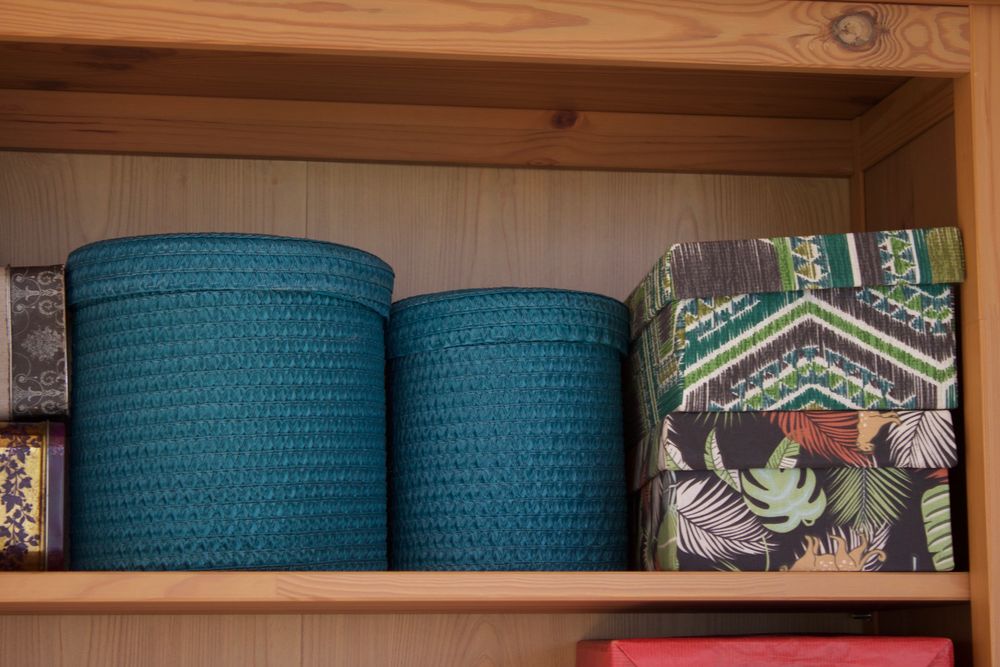 5. Follow the "hygiene" for fabric.
Do not forget that shelves, containers or storage boxes should not be wet and dirty. A storage temperature should be +10-25 degrees Celsius. From moisture, the fabric can deform, change color, structure, and dust can enter the fibers, and wash the fabric will not be easy.
6. Be careful with the laundry.
Satin, cotton shrink less, but fade more. Therefore, the fabric must be ironed with a steam iron (predicativity). If you sew clothes, it is better to wash. In my experience, I noticed that when washing brown and yellow fabrics fade the most.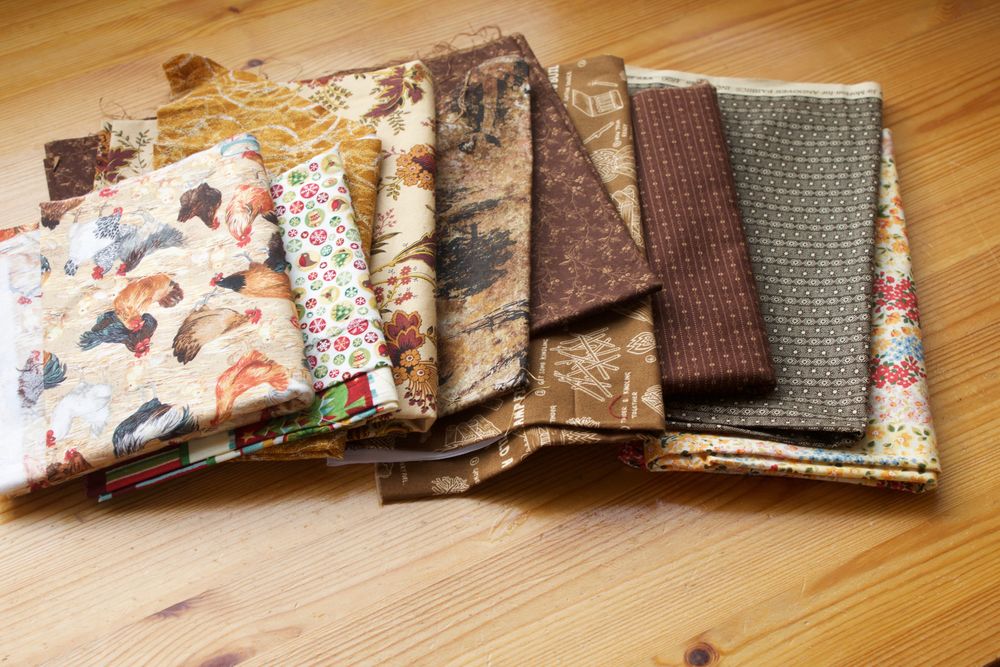 And finally.
Don't throw anything away.
Do not discard small pieces of cloth after making the product. Now they seem unnecessary to you, but you may need to create other works. You look in the box to make an application, for example, the girl's hats on the purse, and there is a piece that is perfect for you. However, this requires a lot of space. But it is worth the cost.