Fashionable Children's Clothing: Spring-Summer 2019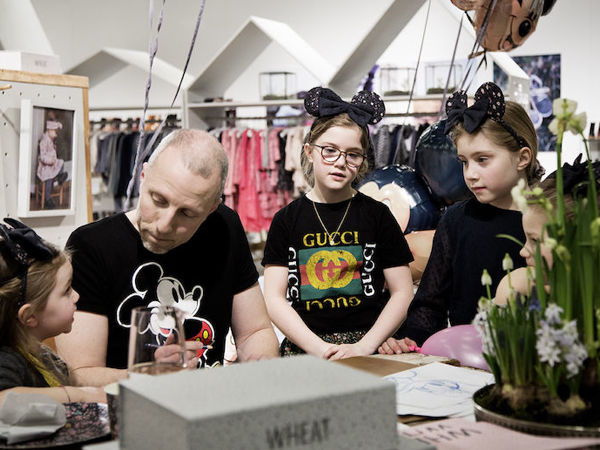 Last year In August, Copenhagen hosted Ciff Kids, an international exhibition, which presented fashion trends of children's clothing spring-summer 2019. This exhibition for children takes place at the Forum during Copenhagen Fashion Week, near the city centre. Ciff Kids is an exhibition-fair, during which talks about trends by Pej Gruppen are held and fun outdoor runway with stylish object creates a beautiful show. Trends include: blocky colors, sports atmosphere, farmer's market, neon of 1980s and travel around the world. The Forum presents more than 300 carefully selected brands of children's clothing, accessories, lifestyle and furniture from Japan, the USA and Europe with a strong Scandinavian accent, as expected at this show.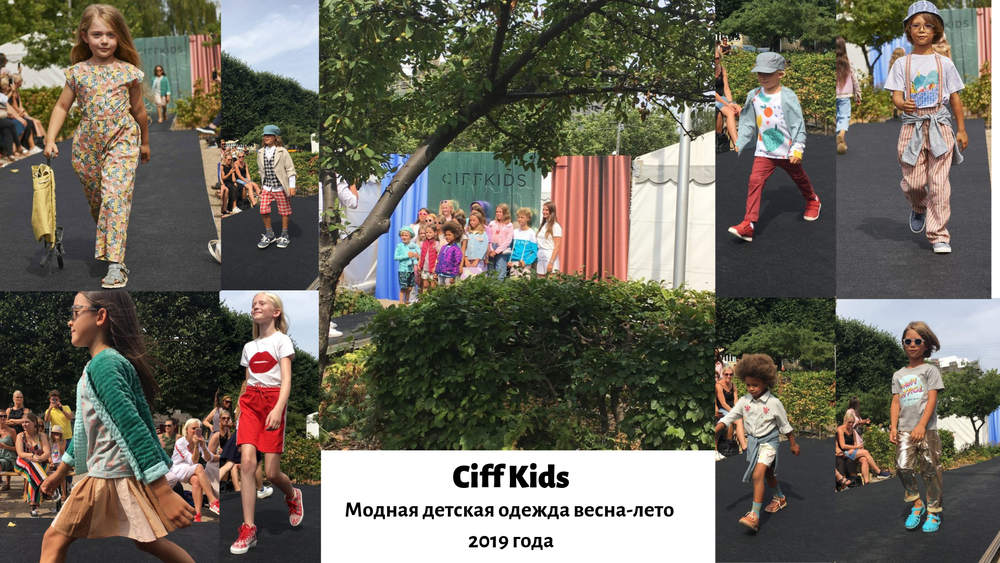 Here are a few highlights of the show:
1. Soft Gallery's SS19 collection "Timemachine".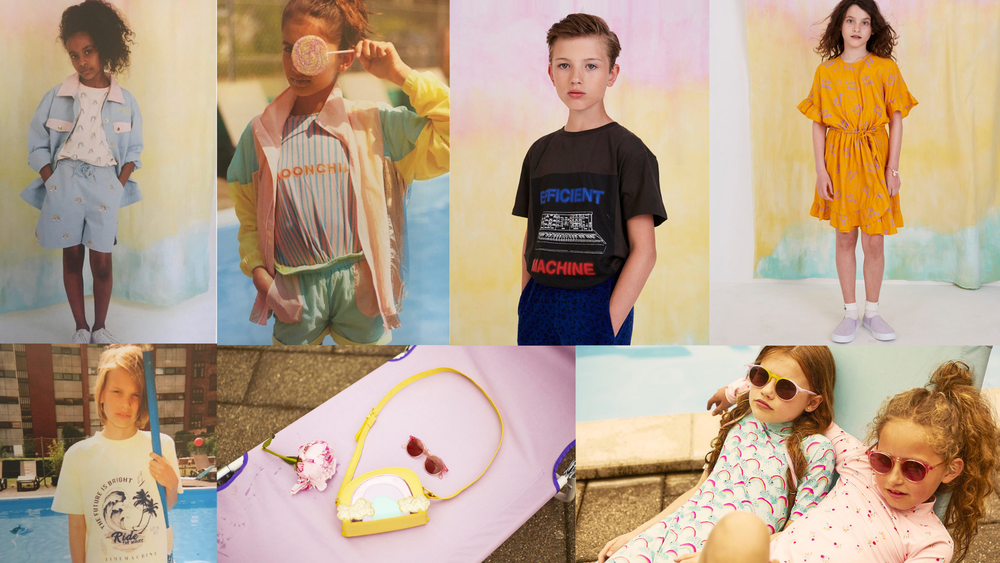 Inspired by the past, present and future, Soft Gallery SS19 "Timemachine" collection embodies different decades and appears in the form of its own era, beyond time. This collection is a nostalgic return to the past, a poetic observer of present and a confident visionary of the future. The creative duet of Barbara Hvidt and Tine Holt Moller took notes from their childhood, looked at modern trends and watched the future generation through their children. The result is a collection that brings back deep symbols of art, film and music of 1960's and 1990's and carries the metaphors of today and tomorrow. The palette consists of pastel shades: banana yellow, lavender, pink chewing gum with metallic highlights on fabric, print and embroidery.
2. Barn of Monkeys.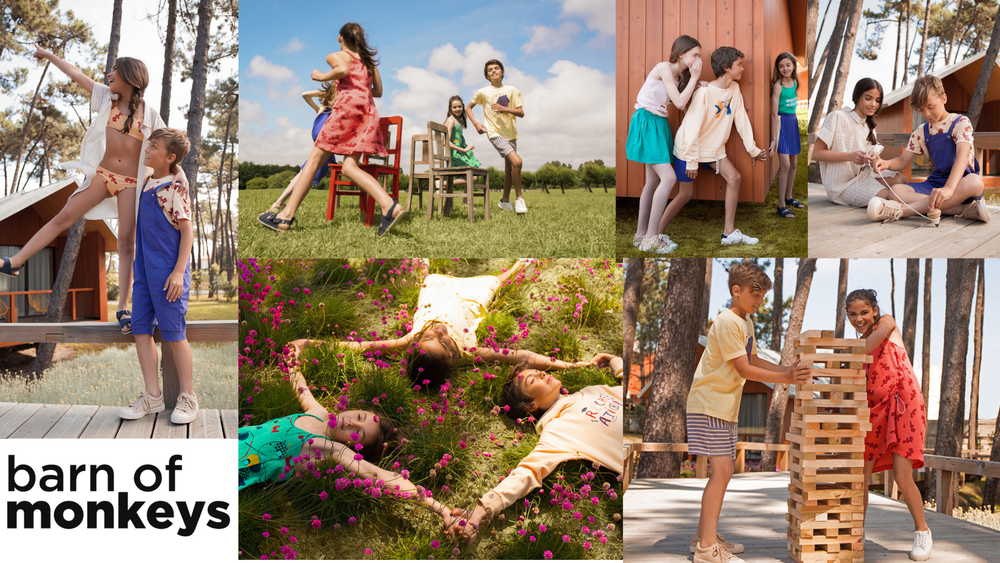 Barn of Monkeys is a Portuguese brand, full of graphics and colors, focused on environmental friendliness. The collection itself is designed for active children's games in colorful, rich palette of orange, red and sunny yellow colors. This collection is inspired by daily outdoor games preserving valuable traditions that are depicted in a naive illustrative and playful way, referring to easily portable children's games from around the world such as classics, jumping, "rope games" and musical chairs.
3. Maed for Mini.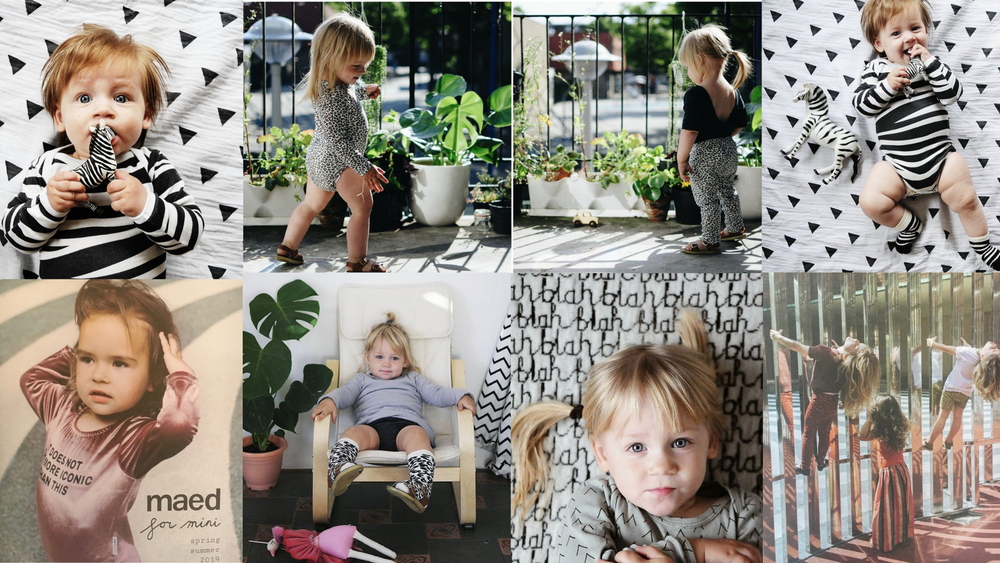 Maed for Mini is a children's brand created in Amsterdam for children from 0 to 8 years old.
SS19 ICONIC collection is a quotation of works of art, artists, performers, all of them are very original and unique. The collection has a mature and muted palette, soft quality materials, as well as fashion products for kids. Among them, a plush swimsuit with graphic inscriptions, burnt orange strips of candy on midi skirts and leggings with leopard or zebra prints.
4. LuckyBoySunday.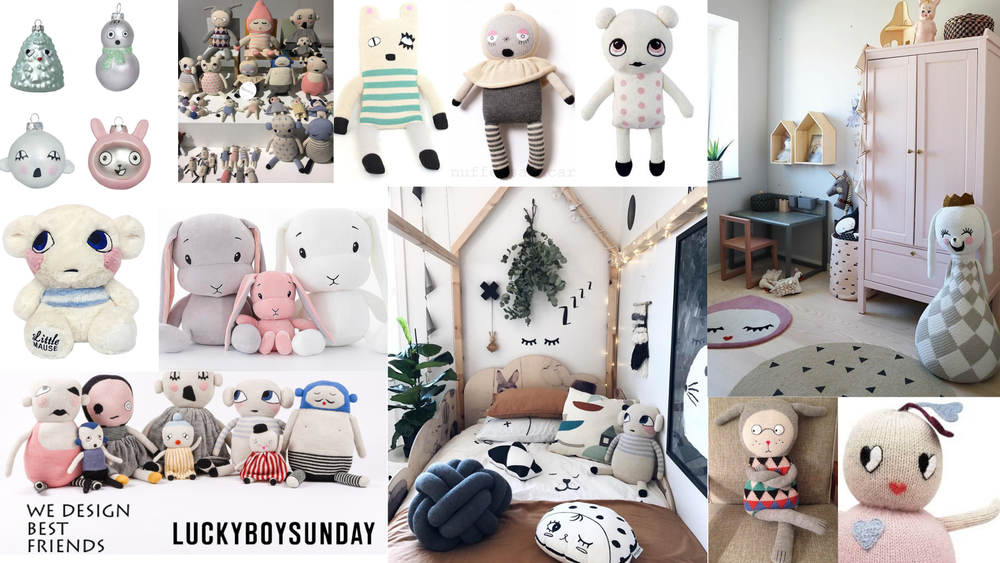 LuckyBoySunday is my favorite, its fancy plush and knitted character toys and household utensils and furniture designed in Denmark. New in this season are "Christmas friends", a collection of decorations for a Christmas tree and under it, as well as knitted characters in a fresh autumn and exquisite palette of wine gum and "teal color" (blue-green color, similar to blue).
5. Cam Cam Copenhagen.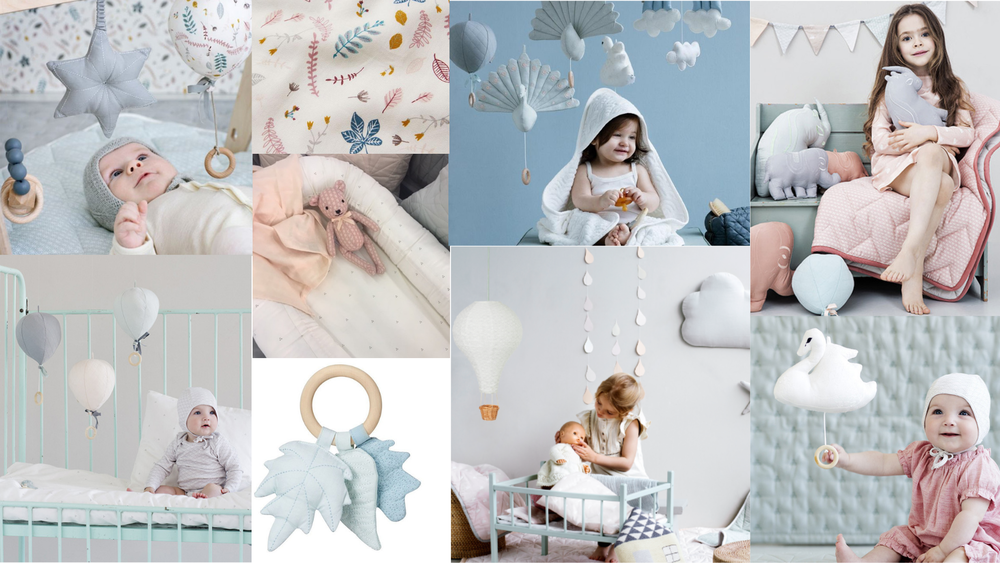 Cam Cam Copenhagen creates beautiful children's universe, while having a positive impact on future generations in the way they produce their fabrics and materials. This Scandinavian brand has a large range of household items for children's room, as well as decoration, which is functional and stunning. Highlights include charming peacock prints and pressed flowers, plus, a game room that grows with your child and turns into a typical tent.