10 Ideas for St. Valentine's Day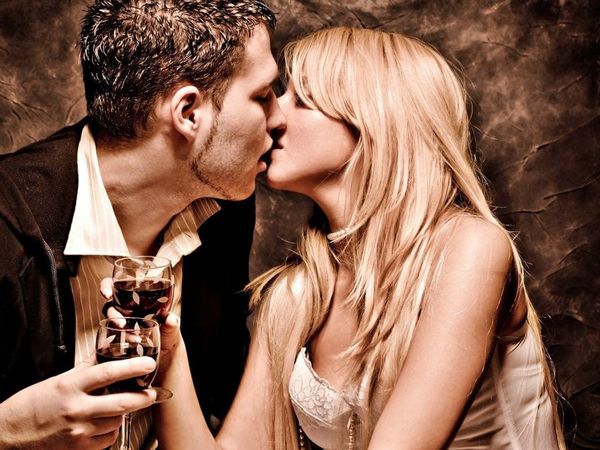 Are you looking for a special St. Valentine's day gift for a special person in your life? But want to avoid all the flower-chocolate chaos around? Let me inspire you with these 10 ideas for St. Valentine's day to find the perfect gift for him and for her.
1. Breakfast or dinner in bed. Wake up your beloved with a kiss and a romantic breakfast with heart-shaped scrambled eggs, pancakes with fruit salad and whipped cream... Or just a sandwich decorated with ketchup. That is so easy! What a great thing to start to the day with! Alternatively, a home-cooked romantic dinner would be a great start for the night…
2. Tickets. Here's my idea for a perfect gift: instead of giving some material gift, give experience, such as tickets to some event that you could enjoy together, it could be a game, a concert, a movie or a show. It all depends on your personal preferences.
3. Massage for couples. Book a relaxing full-body massage for couples at the local Spa. After all, sharing experience together is so nice.
4. Massage with your hands. However, if professional massage services seem a little expensive, you can always do it with your own hands! Don't forget to create a romantic atmosphere that can, in fact, compensate your lack of experience. All you need is massage oil, scented candles and soothing music.
5. Skating together. A pair of skates or an invitation to the skating rink can be an unexpected gift for St. Valentine`s day, at least skates never go out of fashion! Isn't it romantic riding together holding hands, showing your support. It will be a very fun pastime together, and most importantly, it is good for health.
6. Sexy underwear. If you want to spice up your relationship a little, sexy lingerie always works. For a guy, you can choose funny and cute lingerie.
7. Scarf, necktie or tie. If your relationship is still on this innocent flirtatious stage, skip the whole idea of lingerie and find something neutral but cute like a scarf, necktie or tie.
8. Thermomug. Thermomug is a very simple way to show your affection to a friend or colleague. It will bring warm memories of you every time they drink tea or coffee.
9. Set for making homemade chocolate. In the last minute, customers can always go for the traditional flowers and chocolate, to be honest, it seems too boring and ordinary. Instead, buy a homemade chocolate making set and invite your beloved one to make your own healthy dessert. There's nothing better to sweeten your relationship.
10. Money can't buy words. Finally, unique gifts cannot be bought in the store. Give your beloved ones compliments — they are worthless, but make you feel special! Give your special person your time because there is nothing more precious! You cannot pay too much attention!
And remember, no matter what gift you make, it must be with love. It's love that makes our lives so special. Give and receive gifts, love each other! Be happy. Have a fabulous holiday!