How to Make a Headband with a Bow and Satin Stitch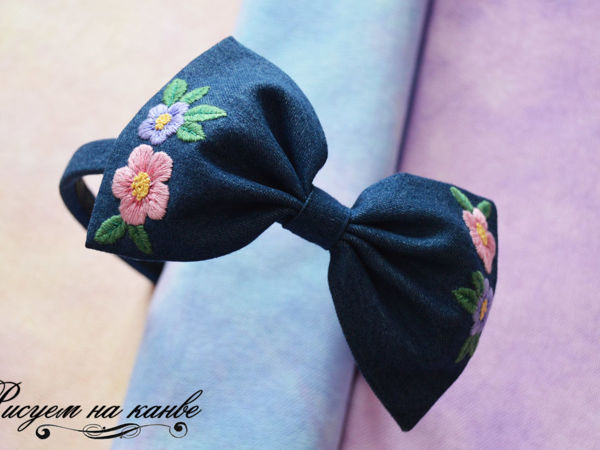 In this tutorial I will tell you how to make a headband with a bow and satin stitch.
You will need: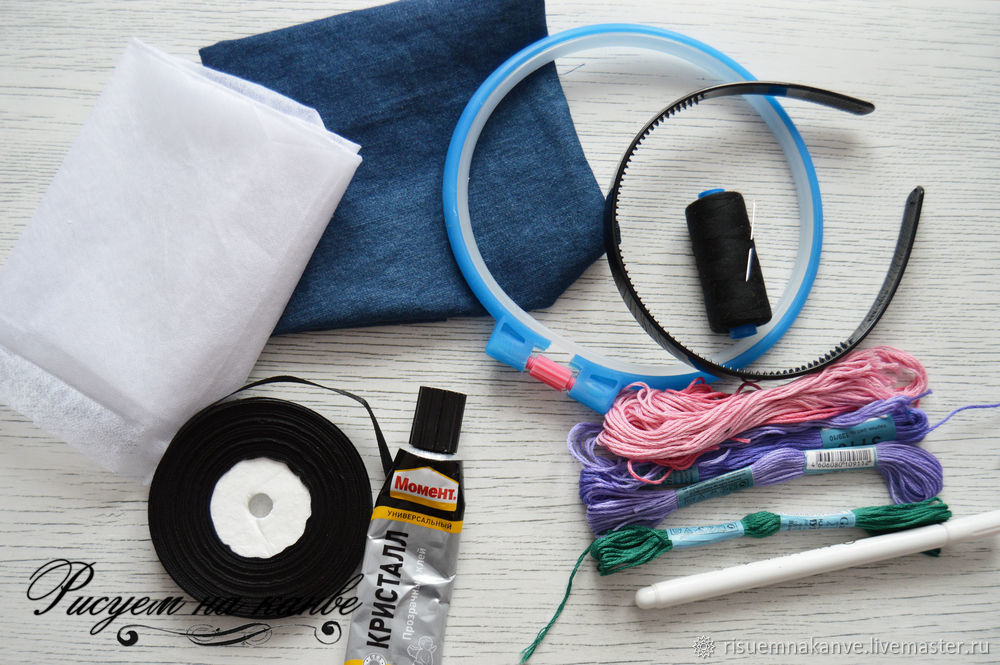 Firstly, mark out the size of a bow on the fabric with a marker. In my case, it's 9*16 cm. Then, after marking the boundaries, transfer a pattern to the fabric in any convenient way. Place the fabric into the hoop. With backstitches begin to embroider the boundaries of flowers and leaves.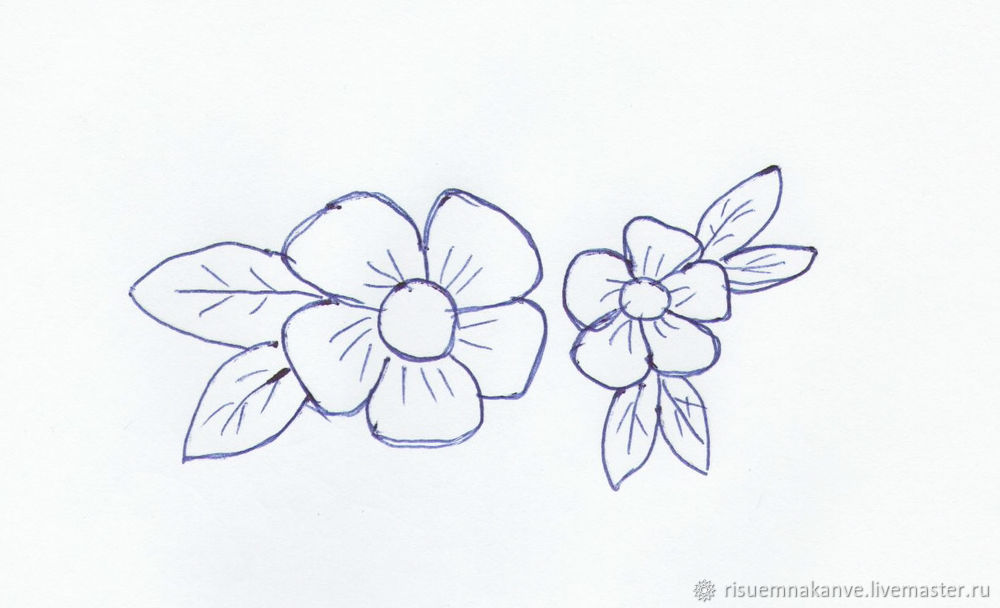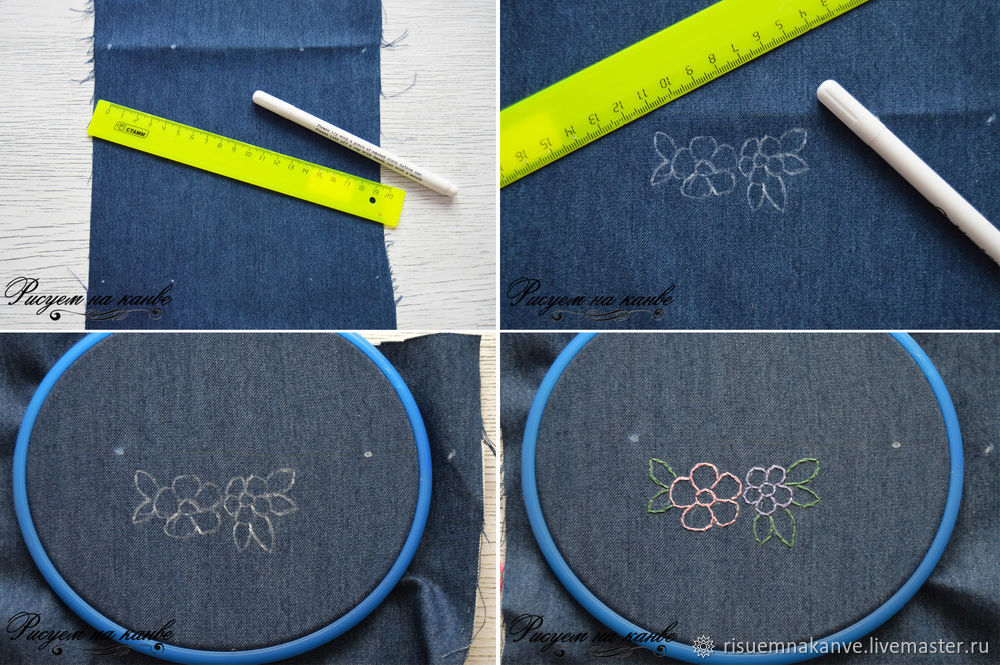 Now begin to embroider the surface of the main picture, use the following scheme.

Embroider the bottom of leaves with a darker thread. Emroider the middle of the flowers with French knots.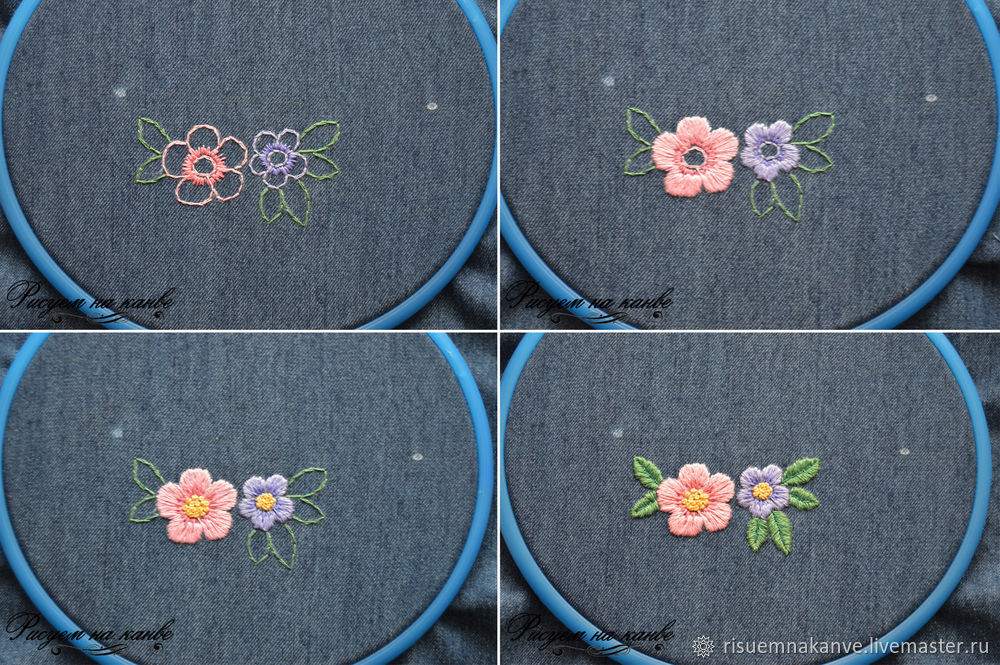 On the back side of the bow make the same embroidery. Once the embroidery is ready, it is better to strengthen the back side with non-woven adhesive side. But, unfortunately, I have forgotten to do it :)
Now mark the borders of the bow on the back side, on these borders we will sew the bow.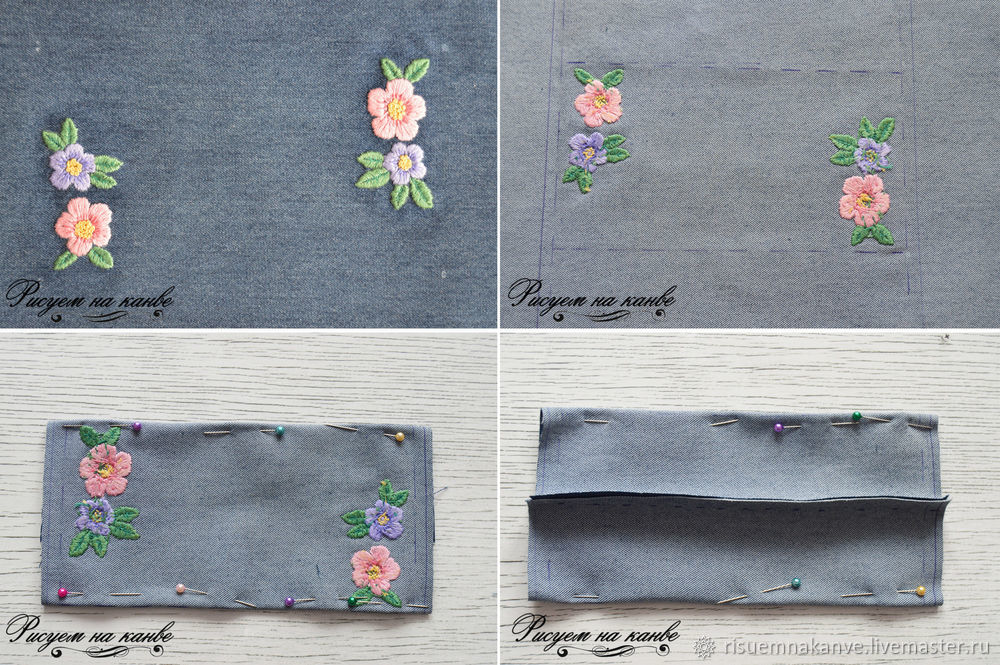 Firstly, sew the central part (leave a hole in the middle, then through it you can turn the bow out). Then, sew on the sides. Cut off the corners on the back side, so that the front side looks more accurate.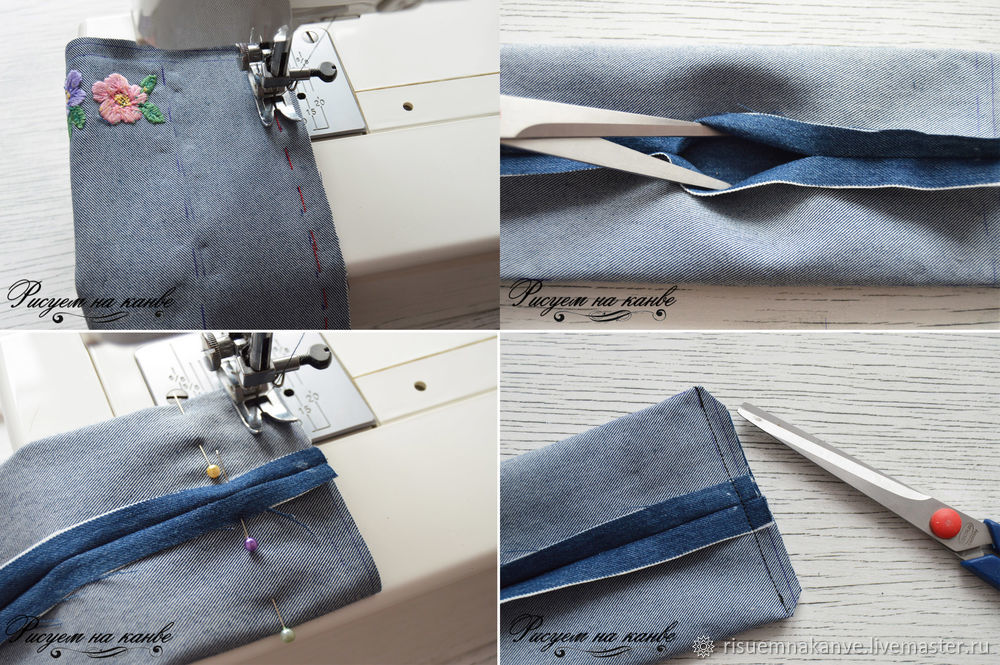 Turn the bow out to the front side, steam it or iron. Then, gently fold it in the center and secure with thread. Then you need to make a middle for the bow. To do this, using a ruler, choose the middle width and cut off the desired piece of fabric. Fold it in half, iron and sew with threads.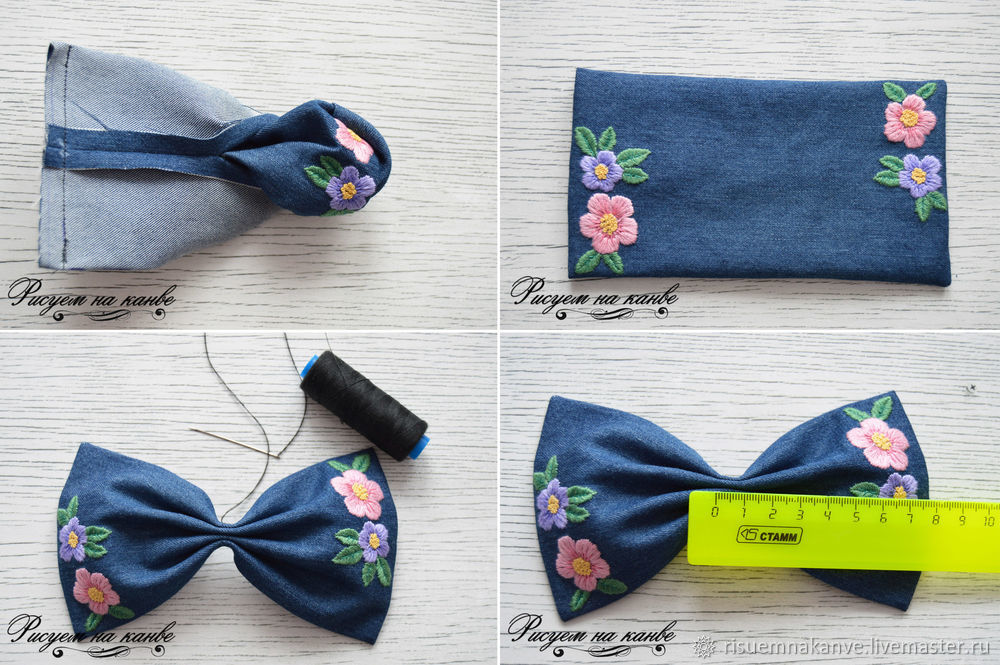 The bow is ready, now it`s time to put it aside and start a headband.
Measure the width of the headband and cut off the fabric strip width twice bigger than a headband and 2 cm longer than its length. Apply a layer of transparent glue on the headband, distribute it evenly and begin to glue a strip of fabric carefully.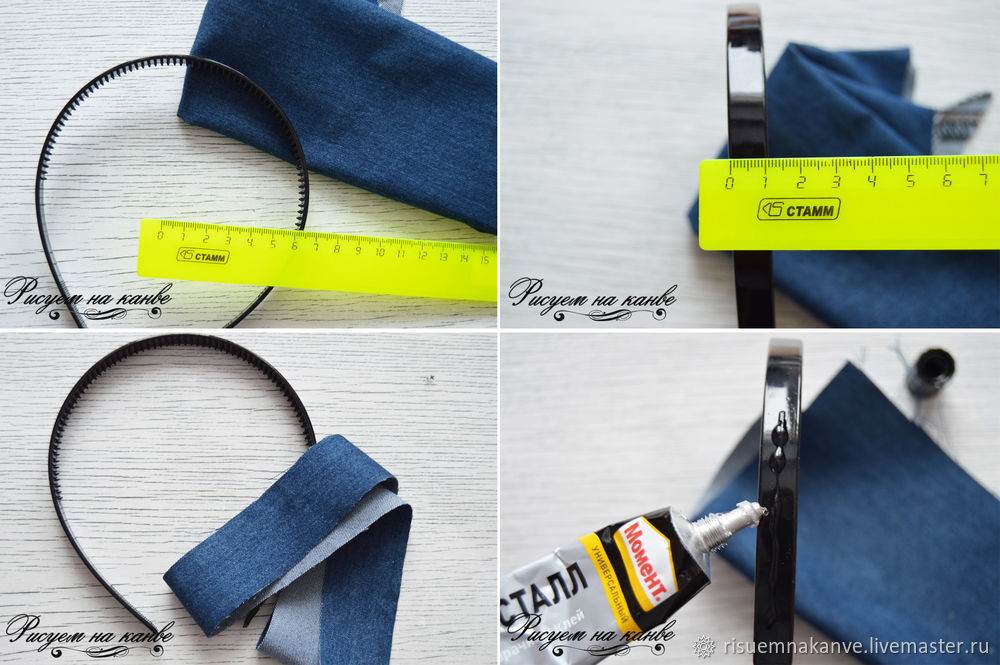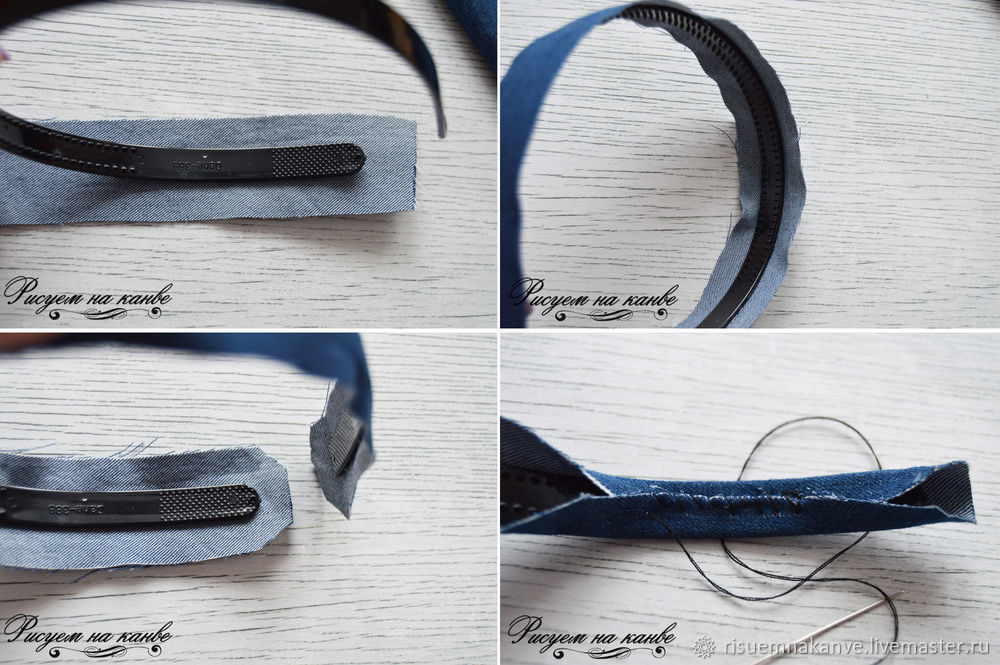 Once the fabric is glued, on the back side, bend the edges of the fabric and sew it with threads. Then, cut off extra fabric on the edge, fold the corner and sew with thread. Now we must conceal these seams,take a satin ror corded silk ribbon, burn the edge of the ribbon (to prevent fluffing), apply a thin layer of transparent glue to the seam and begin to glue the ribbon along the headband.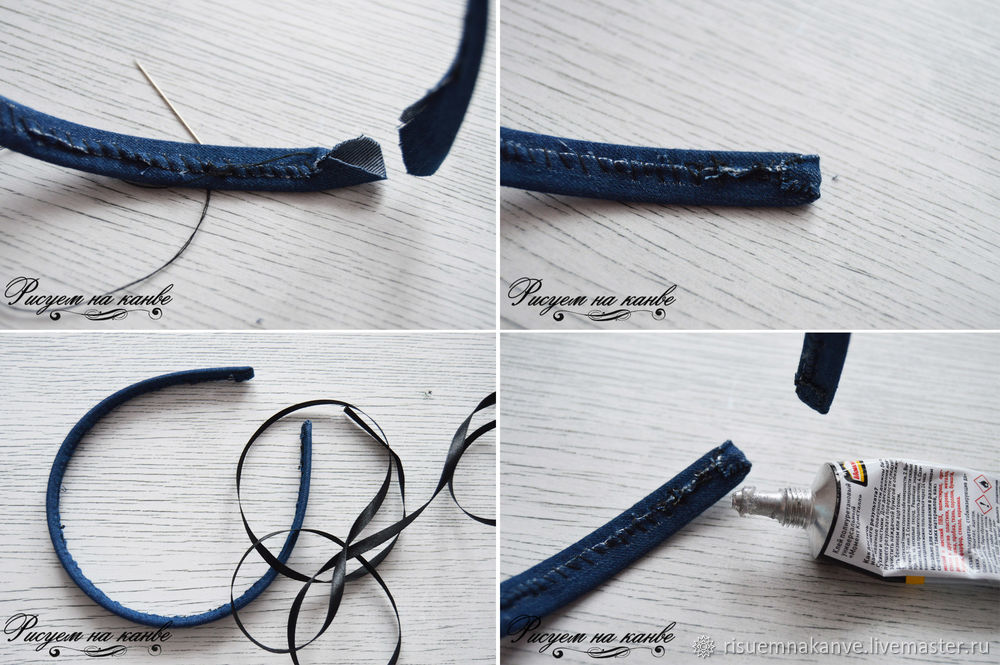 The headband is ready, now place a bow on it.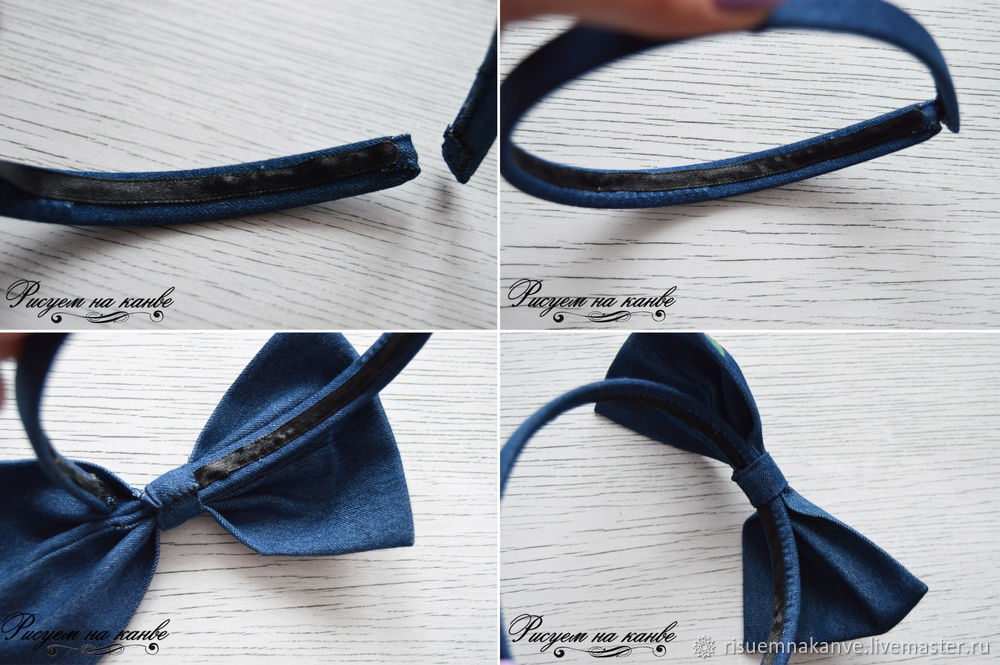 This is done :)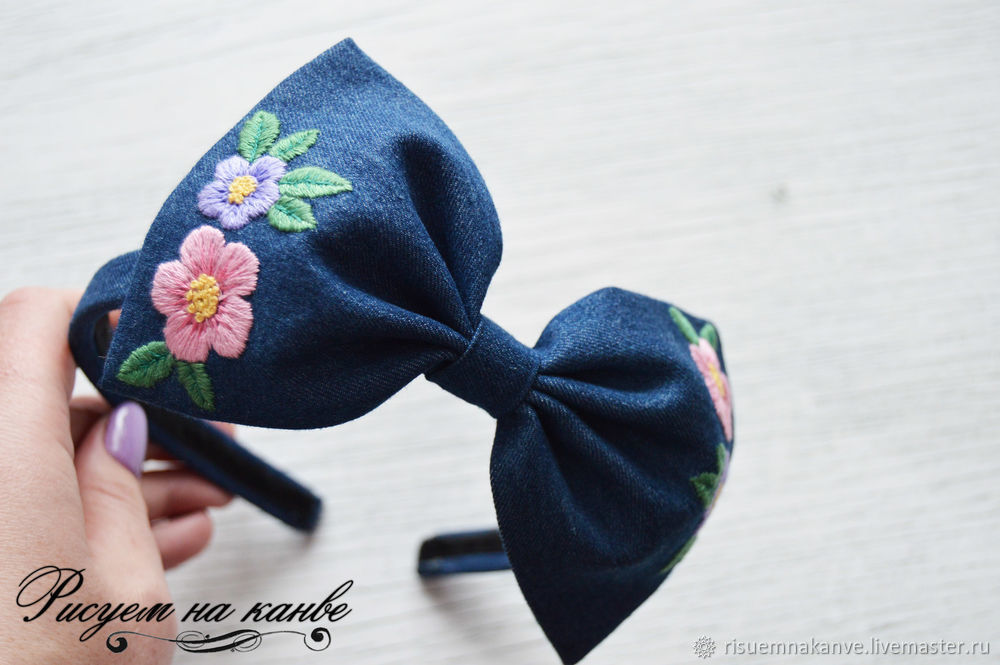 The photo on the model.
I hope, my tutorial is useful :)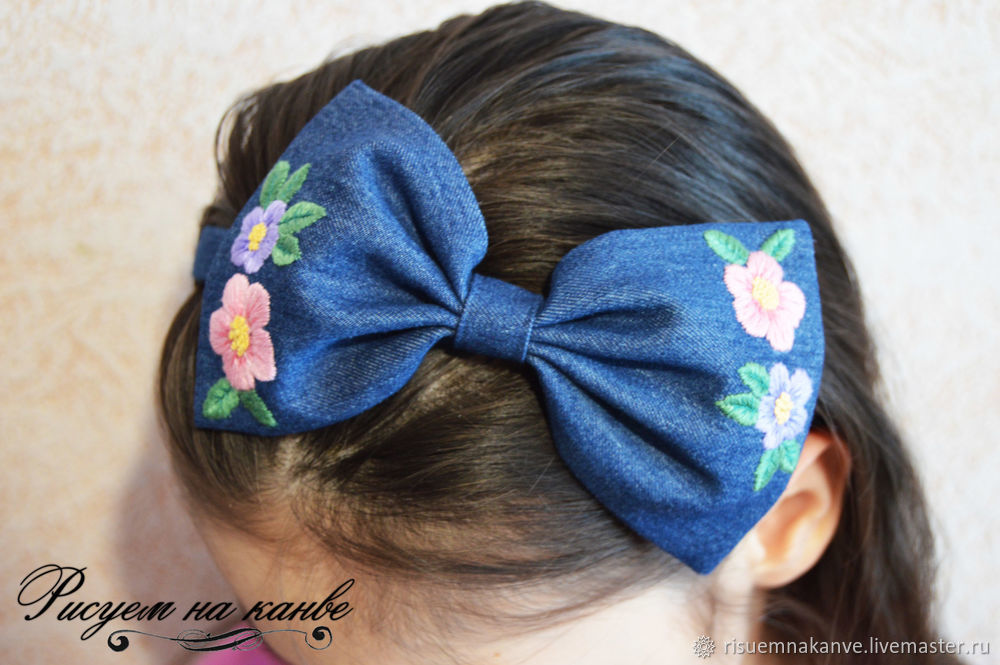 DIYs & Tutorials on the topic