What Matches Yellow Knitted Clothes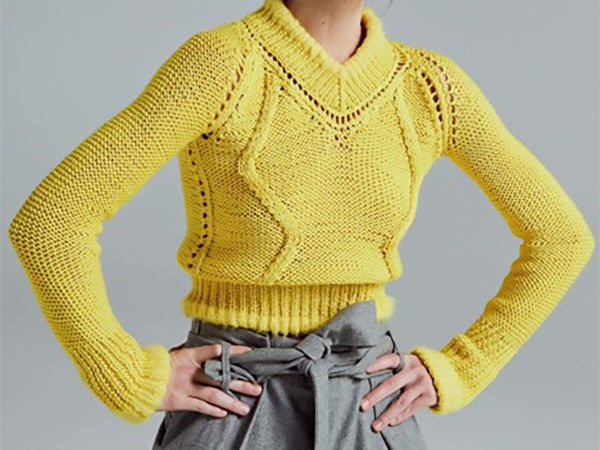 Somewhere in the middle of winter you begin to feel the lack of warmth and bright colors of summer, don`t you?
Yellow is a summer color among all. It is a color of sun, warmth, joy. It's radiant. It stimulates brain activity and physical activity. Yellow color symbolizes optimism, desire for freedom, ease in communication. If someone likes this color, it also means sociability, curiosity, easy adaptability and joy of being able to please and attract attention. Yellow is rejected in restless, pessimistic and overexcited state.
Small children usually love yellow, so it makes impression of childishness. However, there are many shades of yellow: from yellow-green, lime and pear to yellow-orange, mustard and amber; from light-cream and beige to dark.
Light yellow, for example, makes an impression of neatness and softness, mat yellow — calm and "adult". For autumn-winter season more muted, dark shades of yellow are typical. However, the Color Institute called Ceylon yellow a fashionable color of winter 2018-2019.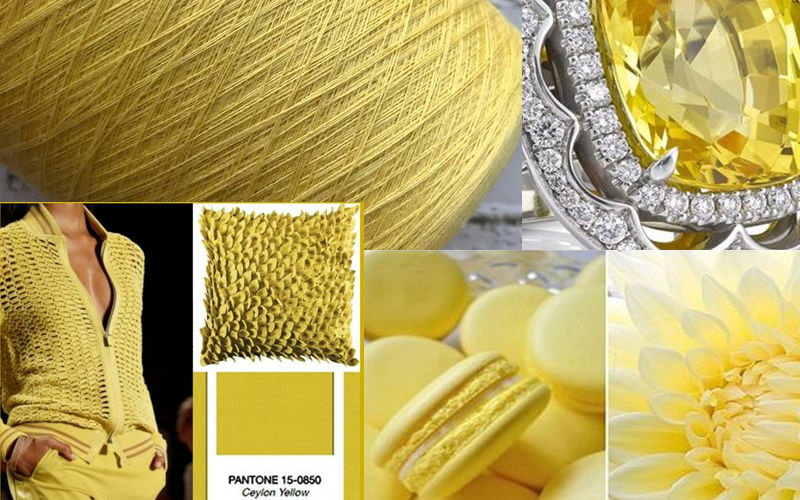 But do not hurry to knit yourself a yellow sweater to set the mood. Bright yellow is not suitable for everyone. If you are not sure of suitable shades of yellow, you can use it in combination with other colors.
For example, the combination of yellow with black is very bright and quite aggressive. But in the right hands, it can look even interesting.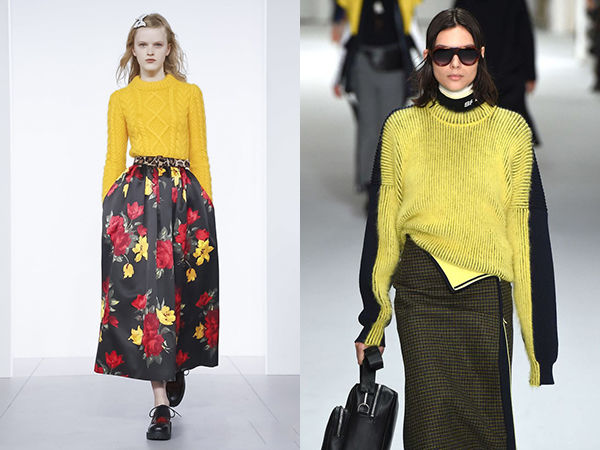 Yellow with gray and white look more elegant and restrained. Grey balances and soothes it.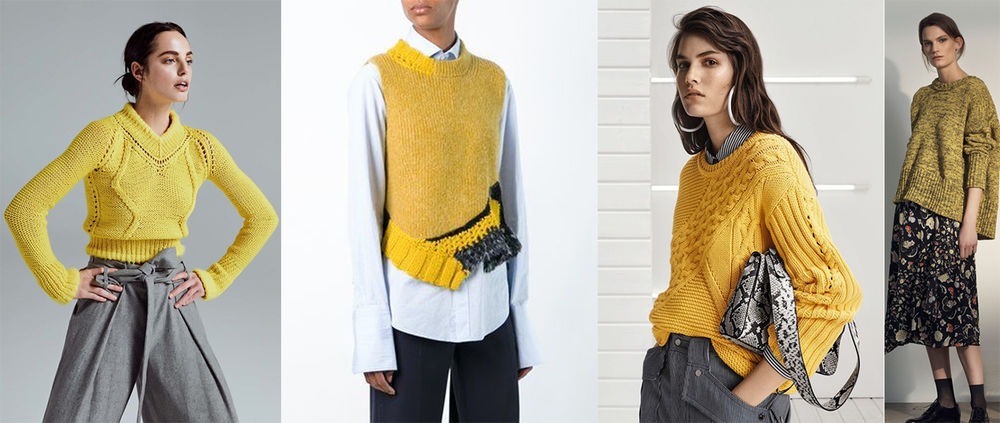 As a small accent, yellow will make the most boring set an interesting one. It's like a spice, it changes the way things taste.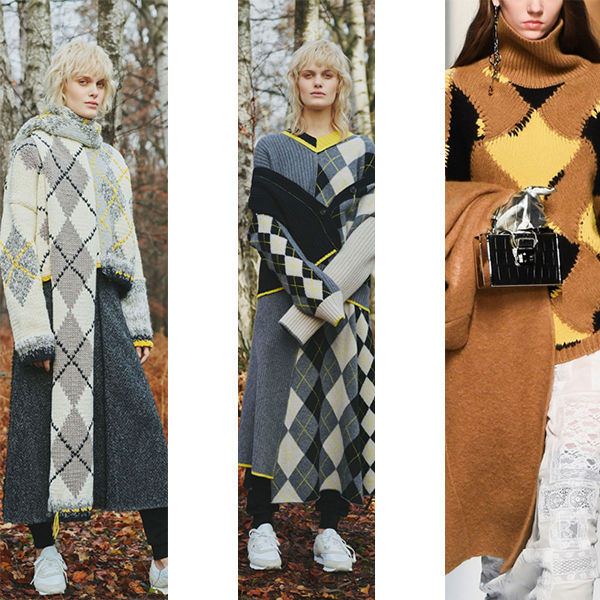 Traditionally, the combination of yellow with shades of blue and light-blue. And it is universal and suitable for men.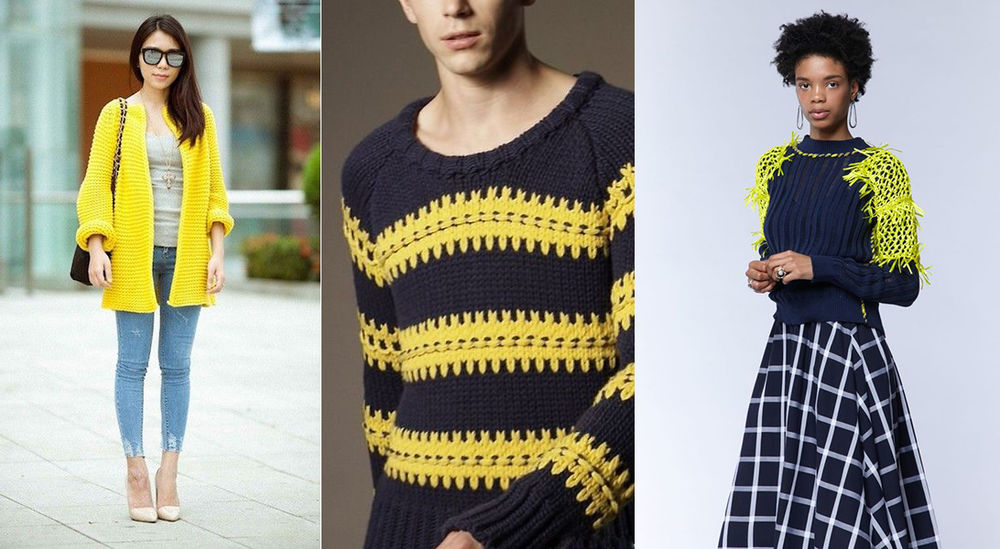 Quite traditionally, the combination of yellow and green. But it is very important to have a sense of proportion.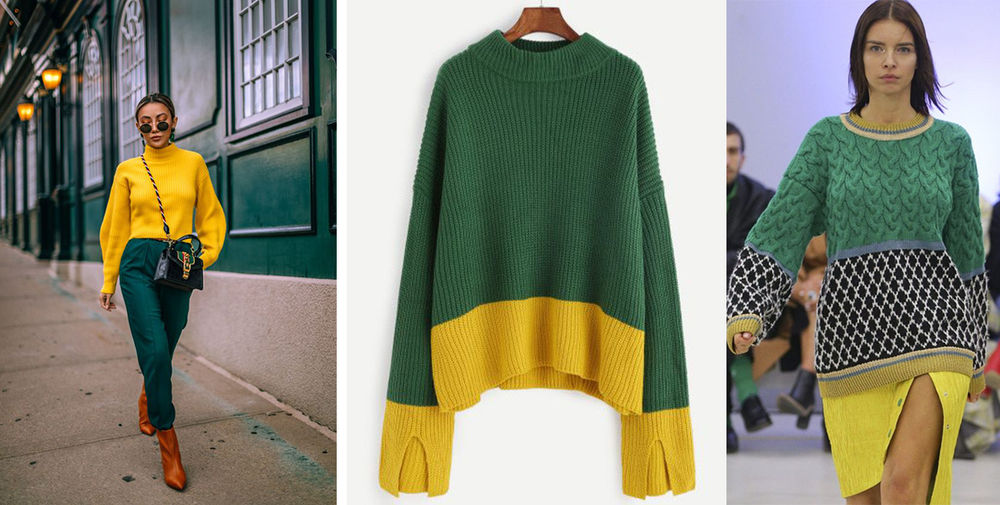 Yellow with beige looks elegant and interesting. Beige as well as gray calms violent temper of yellow.
Designers offer a very unusual combination with pink. If you add orange or blue to yellow and pink, it turns out very interesting.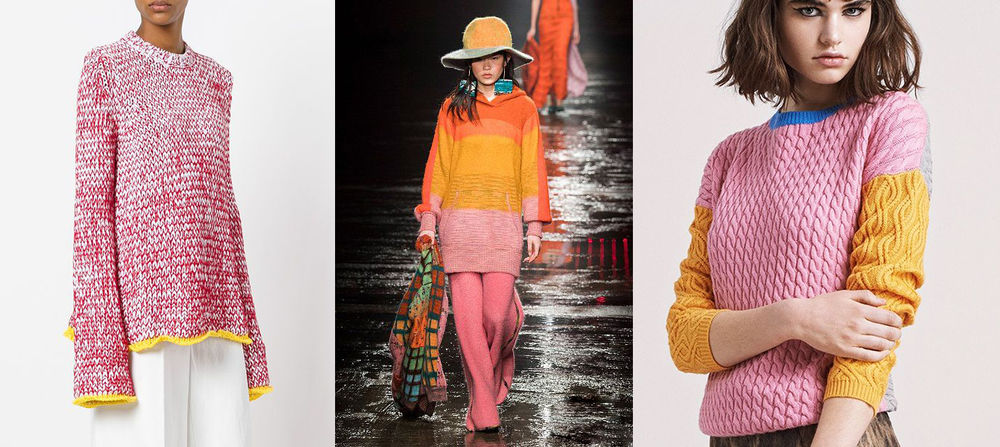 Combination of yellow and red may seem strange for adult clothing. Usually, this combination is associated with clown clothes. However, red and yellow yarn can be used to knit beautiful things.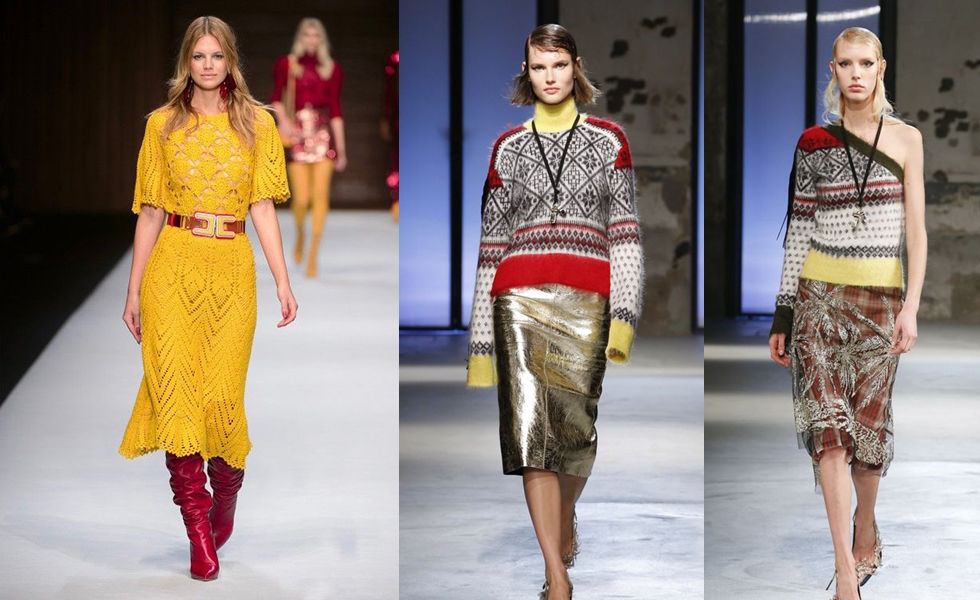 Not many dare to combine yellow and orange in one set.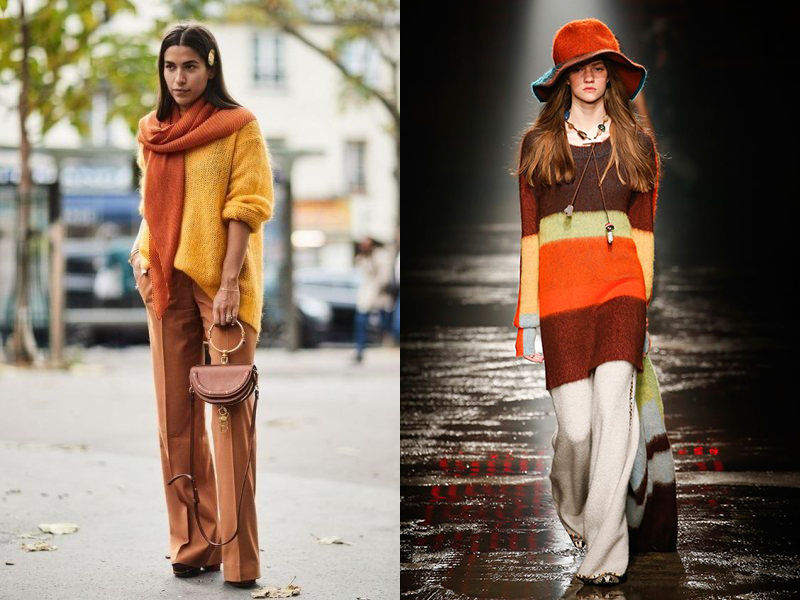 More complex color schemes are also possible.