Handmade Heart Made with Fabric
Are you ready for St. Valentine's Day?
I'll show you how I sew my soft fabric hearts, I hope you`ll find it useful :)
I will need the following materials and tools:
- fabric,
- ribbons,
- lace,
- cardboard,
- padding polyester,
- sewing machine,
- stencil,
- glue,
- glue gun.
To begin with, I choose fabric, I really like this one, I cut a heart out of it, using a stencil.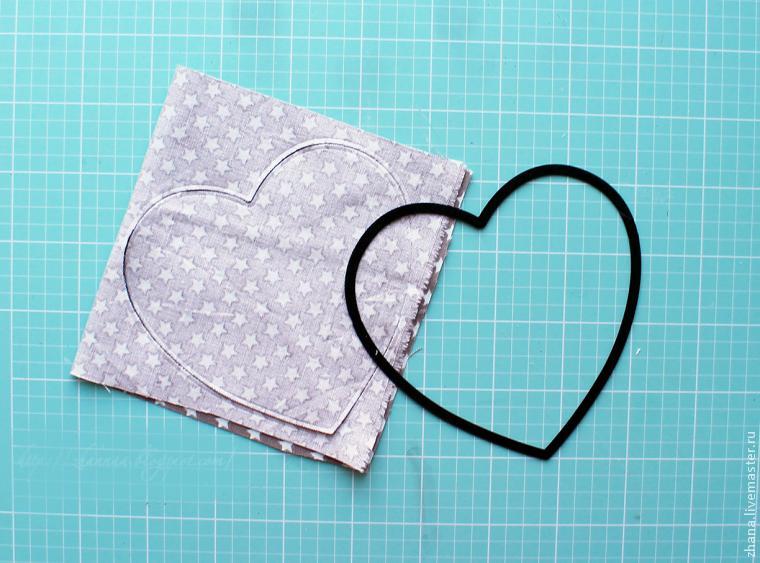 I make stitches on sewing machine, I like to make two stitches lines. Do not forget to leave a hole for stuffing.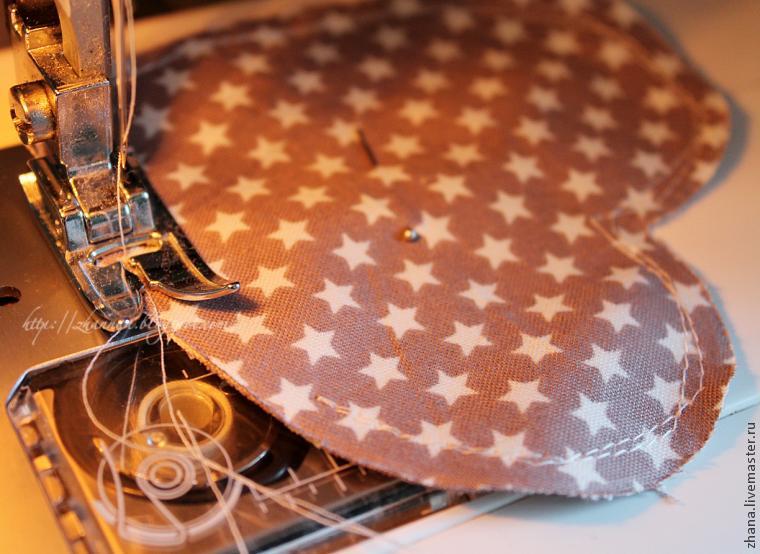 Fill the heart with padding polyester.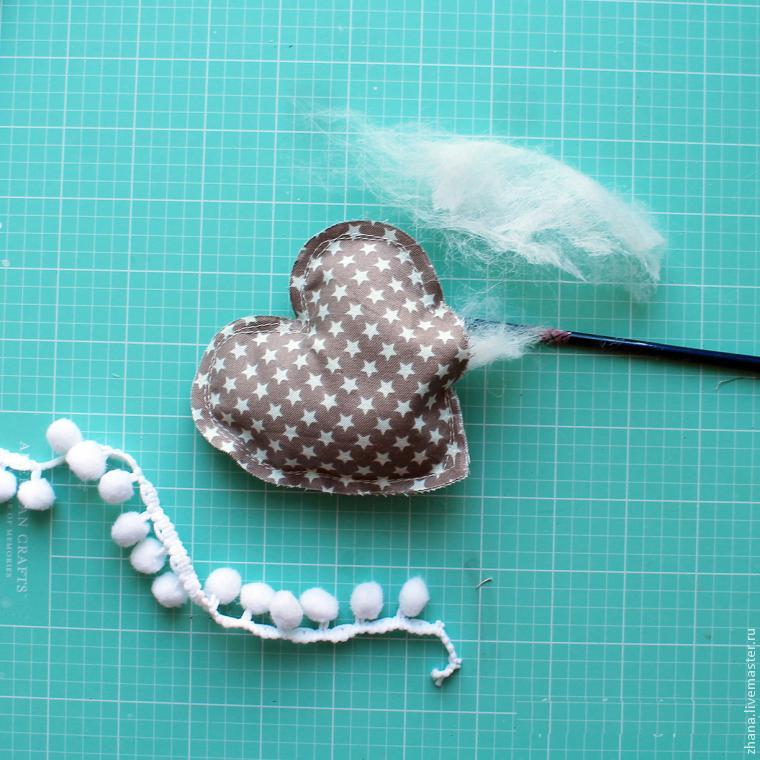 I sew the hole not to tie the ends of threads, I fix the stitches by sewing on machine back and forth.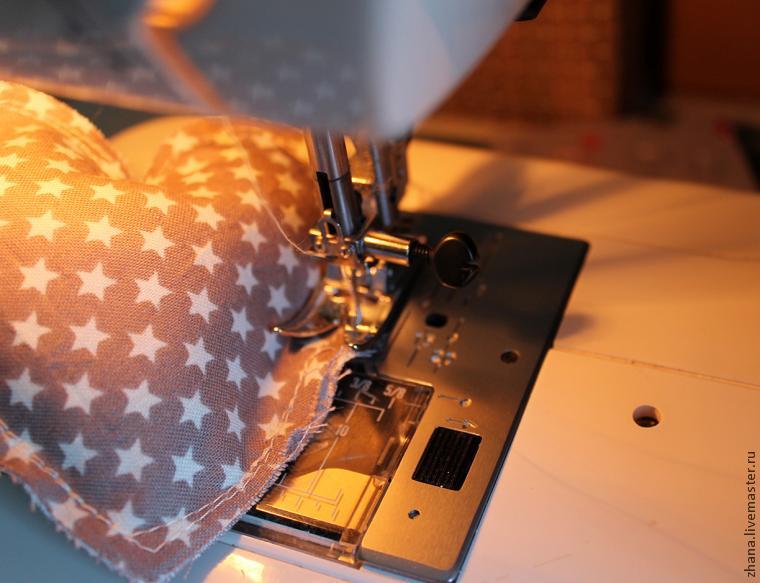 I begin decorating the heart, I glue lace, tape, pompons with a glue gun.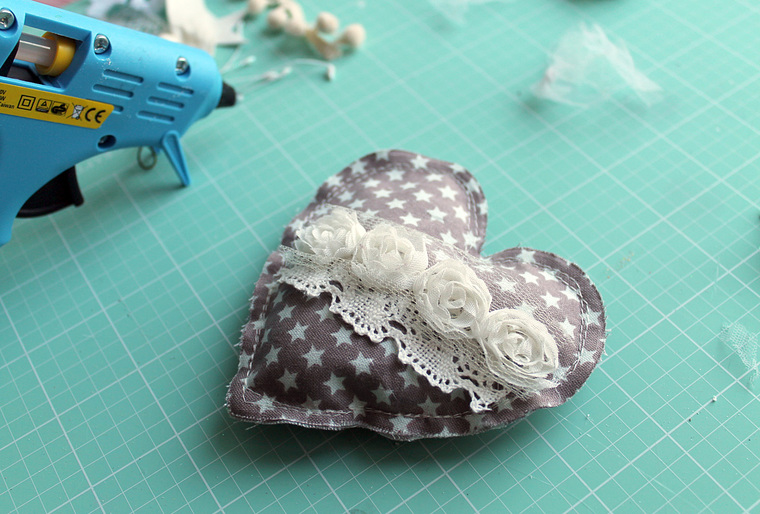 I wanted to decorate it with a star, but I did not find a star chipboard, and I decided to make it myself. I cut two stars out of dense paper 220-260 g/m2, which I then glue together.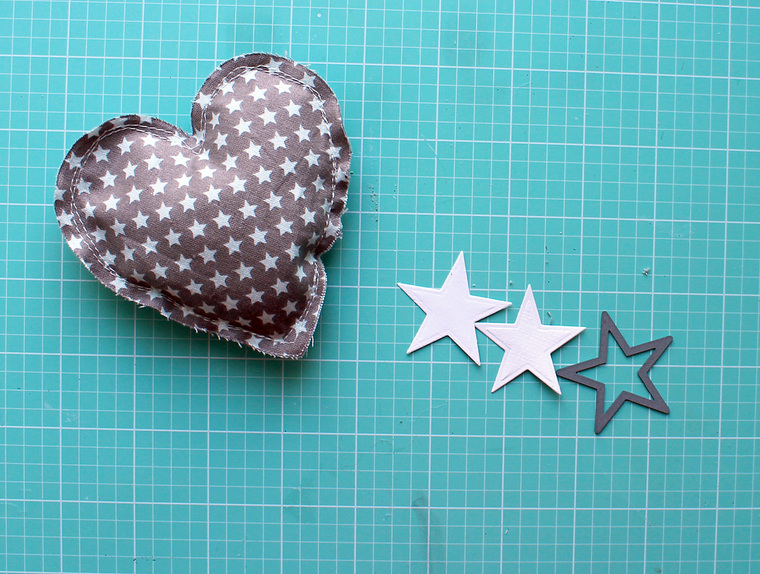 With the help of hot embossing technique, I make the star volume and shiny. To do this, I dip the star in a stamp pad with transparent ink for embossing and sprinkle it with white or transparent powder, then bake it with a special dryer, repeat it several times until the star is volume.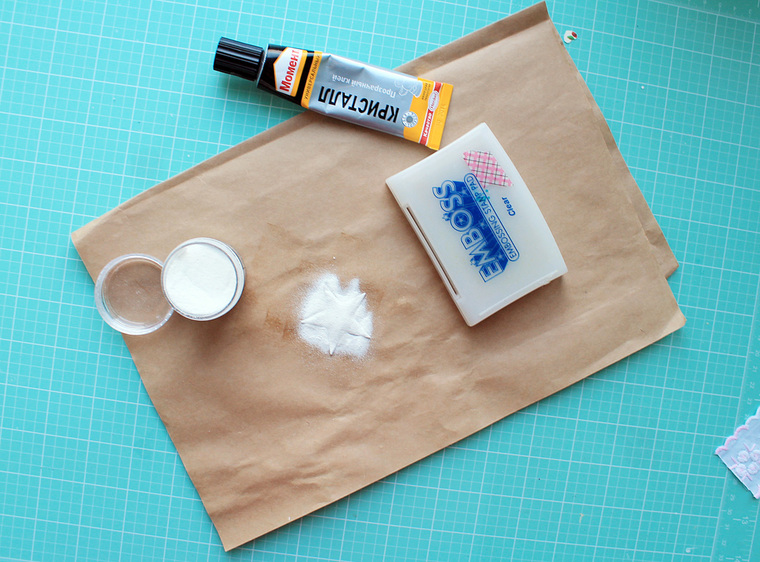 I add a little of stamens to the decor, glue the star to the top.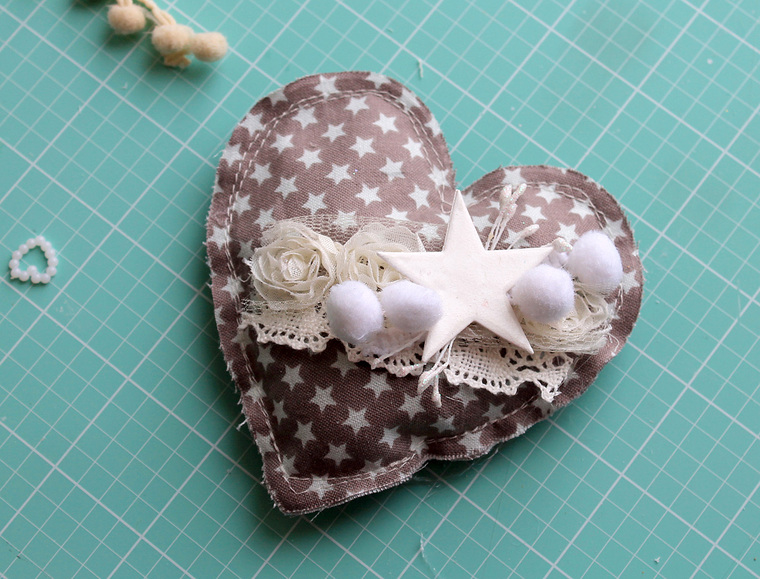 I add more details, I liked a grey star out of paper, for the volume I glued it to the cardboard.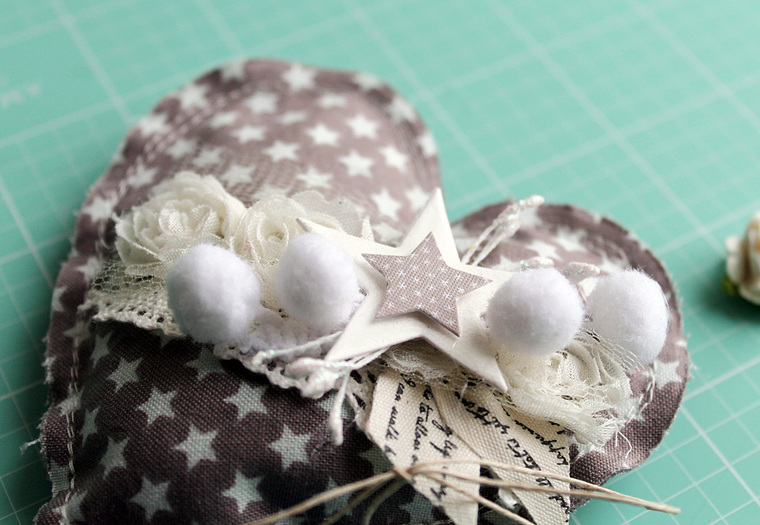 Like this.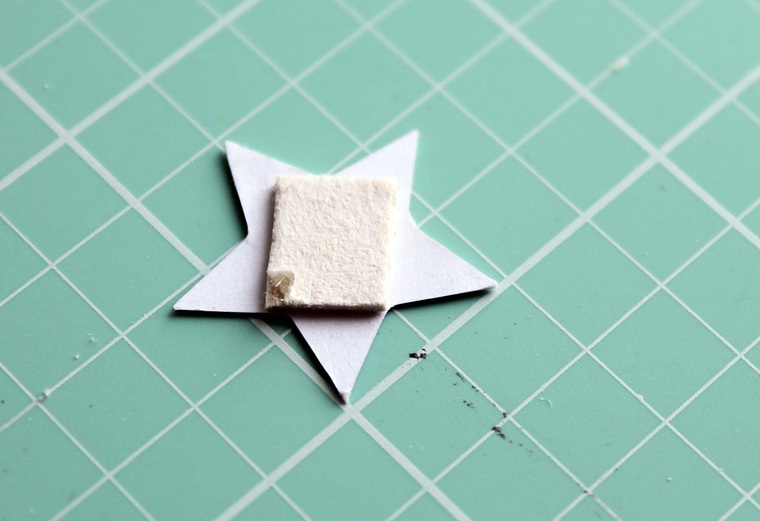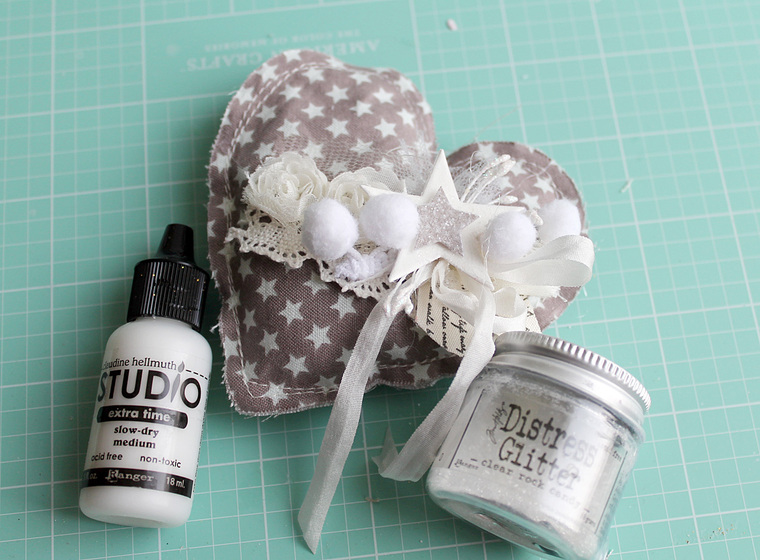 I sprinkled the star with glitter, and sewed two more buttons.
DIYs & Tutorials on the topic