Light Watercolors by British Artist Keith Nash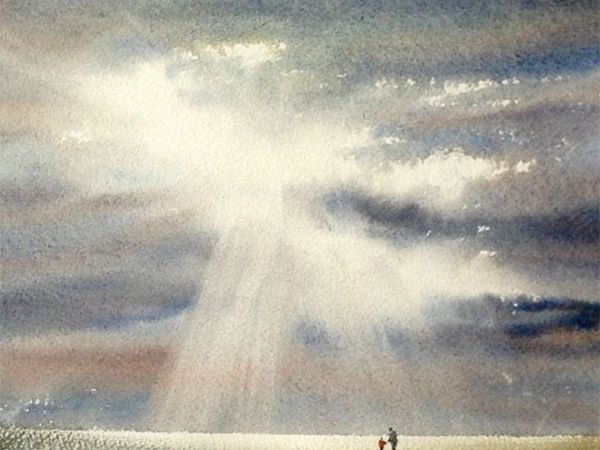 Keith Nash, a British artist and author of wonderful watercolors, was an engineer in the past. In 1975, the work as an engineer forced Keith and his wife to move from southern England to Norfolk.
Endless sky and change of light, depending on time of the year, made a great impression on Keith and inspired him to start watercolor painting. Watery waste and unusual, very distinctive light of Norfolk, made Keith express his feelings on the paper. He managed to paint the clouds movement, wind, cold, and heat, it feels as if the viewer sees it with his/her own eyes. After some time, painting grasped Keith Nash so much that he turned his hobby into work. In 2004, Keith Nash was elected to the Royal Society of Arts.
His work is a combination of modern and traditional styles, the ability to convey the subtle, changing light, wind and pecularities of the sea coastline. Dramatic skies, careful approach to light, and water in the foreground are the main favorite objects in the artist's paintings.
His works are incredibly light, airy and elegant. Nash's favorite technique is to work on raw paper, tracing small but significant details: tiny figures of people walking along the shore, coastal grass, or birds soaring in the sky. He uses not only color but also paper texture. His works depict very little, but they are full of sense of freedom and unprecedented space. Looking at them, you are at peace.
Such works that at first seem easy to perform inspire artists at the beginning of their career.