New Year's Table Setting in Trendy Colors 2019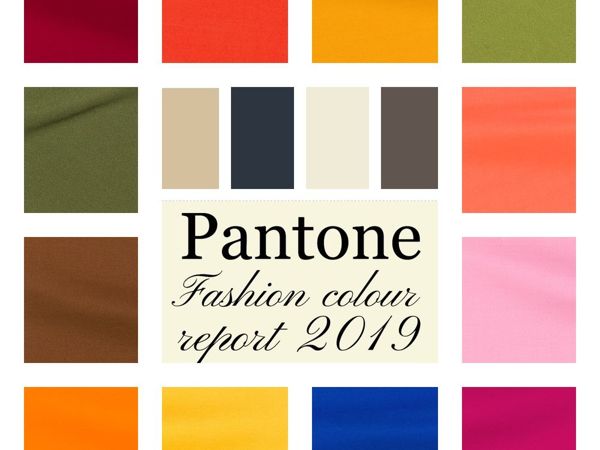 The Pantone Color Institute (the research center of the Pantone company with worldwide recognition, a leading source of color information) presented main colors of 2019. In the new year, Pantone offered us a dozen of juicy accents and 4 basic colors.
New Year and Christmas feasts are a tradition maintained all over the world. On the eve of warm and cozy holidays every housewife thinks about decorating the house and a special festive table setting. In this publication, I decided to tell you about the features of the trend colors of the coming 2019 and offer several options for decorating the holiday table using these colors.
Let's start with the BASIC colors offered to us as the main reference points for 2019. Basic colors are neutral shades that can become both the primary color and a perfect companion, complementing the richness of the primary color or the brightness of an accent. All neutral colors have a calming and relaxing effect, they do not affect appetite and do not suggest a specific menu.
Soybean — a subtle and delicate shade of beige gives a feeling of relaxation and perfectly complement other colors, emphasizing their individuality. Eclipse — dark and deep shade of blue, creates an atmosphere of mystery and tranquility, it will give status to the celebration. Sweet Corn — this delicate milky-white color creates lightness and purity, it is much softer and more comfortable than snow-white in perception. Brown Granite — a deep brown color with a small addition of gray attracts attention to itself, acts as an alternative to black in sophistication and practicality, but is not able to emphasize the beauty of companions, it works only on the contrast. The conservatives who prefer TRADITIONAL colors in the festive decoration will surely appreciate the next four juicy colors of 2019.
Jester Red — dark rich shade of red, creates a festive mood. Increases appetite and most actively of all the options presented involves the presence of traditional Christmas dishes on the table. Mango Mojito —a warm honey shade of yellow for cozy meetings, uplifting, perfectly combined with warm red shades. It offers Asian and Indian dishes along with a traditional Christmas menu. Princess Blue — accent cool shade of blue, it is good as the main color with the addition of light colors or metallic luster, great for formal events. It does not cause appetite, it involves both a traditional Christmas menu and Mediterranean or Scandinavian cuisine. Toffee — a classic brown-beige color, soft and unobtrusive, looks great in monochrome combinations or as a companion to golden shades, creates a cozy relaxed atmosphere. From the point of view of appetite it is neutral, so it is good to present dishes of any cuisine. Fans of non-standard solutions and experiments will like four BOLD colors of 2019. At first glance it is quite difficult to imagine such shades on the New Year's table, however, the table setting can be very elegant, if you add "winter" little things — cones, fir branches, candles, shiny balls.
Aspen Gold — bright and joyful shade of yellow, gives a sense of joy, successfully complements most of the colors, perfect for active companies and children's table. This light yellow color suggests an abundance of fruit, snacks and refreshing drinks. Fiesta — the brightest of the colors of 2019, stimulates senses and increased activity, has the properties of an antidepressant, but in large quantities can cause a feeling of thirst and a feeling of heat, so the best companions for this color are cold light shades from pearl to azure. Stimulates appetite, involves dishes with bright flavors, a variety of spices and sweets. Pink Peacock — a flashy hot pink color, plunges into a fabulous fantasy atmosphere, excites the mind, table setting in this color involves the use of unusual and bright decor items mainly of unnatural origin. It will be a good addition to a non-standard menu with an abundance of colorful desserts and cocktails. Pepper Stem — a juicy color of young greens, refreshes and tones, because of its natural origin it is perfectly combined with natural materials and decor. Like any shade of green or blue it does not cause appetite, but rather the opposite — adjusts to restraint, so it is better to choose low-fat dishes with natural flavors and colors for such a setting. For the tiffany natures the Pantone Institute has also prepared the EXQUISITE four. These colors, like the previous four, are not typical for the design of winter celebrations.
Living Coral — a rich peach color with a pink finish, perhaps the most appetizing shade of the proposed, a table setting in this color at the same time creates comfort and refreshing, goes well with warm light shades from creamy to mocha. As all shades of red, it awakens appetite, however, due to the softness of the color, the effect is unobtrusive. It is better to give preference to light dishes with delicate flavors, plenty of fruit and airy desserts. Terrarium Moss — a deep and multi-faceted shade of green, it calms, adjusts to measured communication, such a table setting is beneficial to emphasize the muted lighting and candles. The color is neutral in relation to appetite, so it will decorate any menu. Turmeric —a juicy yellow-orange color, it invigorates, encourages activity, this rich shade can only be basic, it will be successfully complemented by cold and sparkling colors from silver to light turquoise. It causes bright taste associations: sour sweet and spicy. It is better to serve according meals with vivid flavours, unusual combinations and interesting presentation. Sweet Lilac — a very gentle transparent shade of lilac, gives a feeling of lightness, airiness, plunges into romantic thoughts and memories. It will easily become both an accent and an addition to the festive table setting. For companion colors it is better to choose shades lighter or darker by 5-6 tones, which will emphasize the elegance and tenderness of this shade. From the point of view of appetite, the color is neutral, in such serving almost any menu is appropriate, with the exception of too spicy dishes. I hope that the examples of table settings that I picked up will inspire you and help you navigate the bright variety of the holiday on shelves.
We wish you successful experiments and happy New Year!