Christmas Cats! And a Little About the Safety of Pets During the Holidays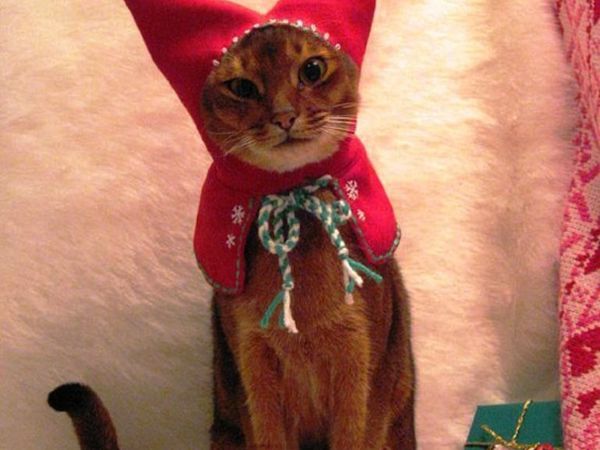 This morning we woke up and suddenly realised that very little remains before New Year! It is just in a week! We forgot about the holiday with all our affairs, but now it's time to prepare :) If you have the same problem as we do, then let's see how our meowing pets prepare for the holidays!
*IMPORTANT INFORMATION*
1. Restrict access of your pet to a Christmas tree. Cats and dogs will definitely be interested in a tree. Someone will definitely try it out, the most playful animals will try to climb a tree. Try to thoroughly secure a tree. You can also use a decorative protection which will hinder the access to a tree.
2. Living Christmas trees. Do not forget to clean the needles that fall from the tree. Pet may swallow them or hurt their paws. Do not allow your animal to drink from a bucket for a tree.
3. Decorations. Try to place tinsel, serpentine, and electric garlands so that they are in a place inaccessible for your pet. Remember the deadly threat of tinsel, and how cats and rodents love wires.
4. Candles. Not all animals are afraid of fire, and many wear long, fluffy hair. Do not leave candles unattended where a furry friend can reach them.
5. It is not necessary to treat your pets with salads, cakes, smoked sausages, and fried meat. These products are suitable for human (not all of them and not always), but not for a cat, a dog, a bird or a rat.
6. Arrange for your pet a secluded area or separate room where the animal can hide when tired or scared. Remember that a large number of guests, loud music, dancing and excitement is a stress for the animal. Feel free to make a comment to the guests, if you see that your pet is scared. Explain to children that a cat or a dog may also be tired from attention and games. In the room your pet must have familiar and favorite items: bed, toys, food and water. Don't forget the litter tray. It is better to close curtains and window not to scare the animal by fireworks and firecrackers.
7. During the holidays try not to let your pet into a corridor or a passageway chamber. During the holiday bustle you may not see how a furry friend slips into the stairwell or even on the street. Terrified of unfamiliar surroundings and noise of the fireworks, it could get spooked.
8. Love and appreciate your cute fuzzies :) Let the holidays be pleasant for you and for them :)
And now, when we have learned all the rules, we are waiting for a minute of fun :)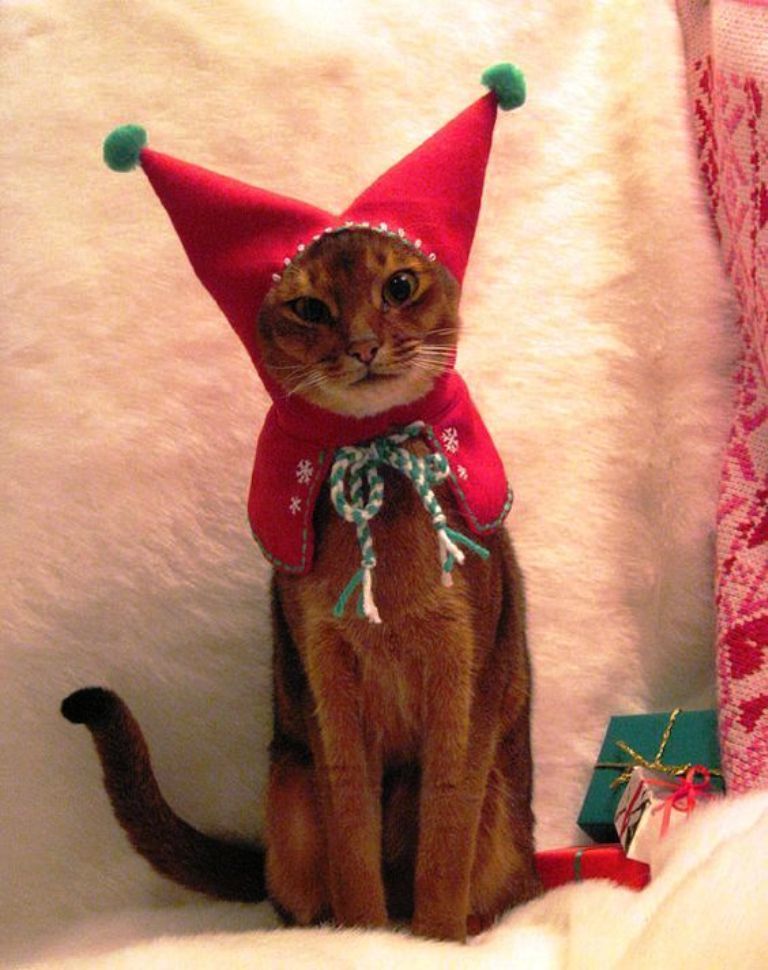 1. Marsik is all dressed up and looking forward to holidays :)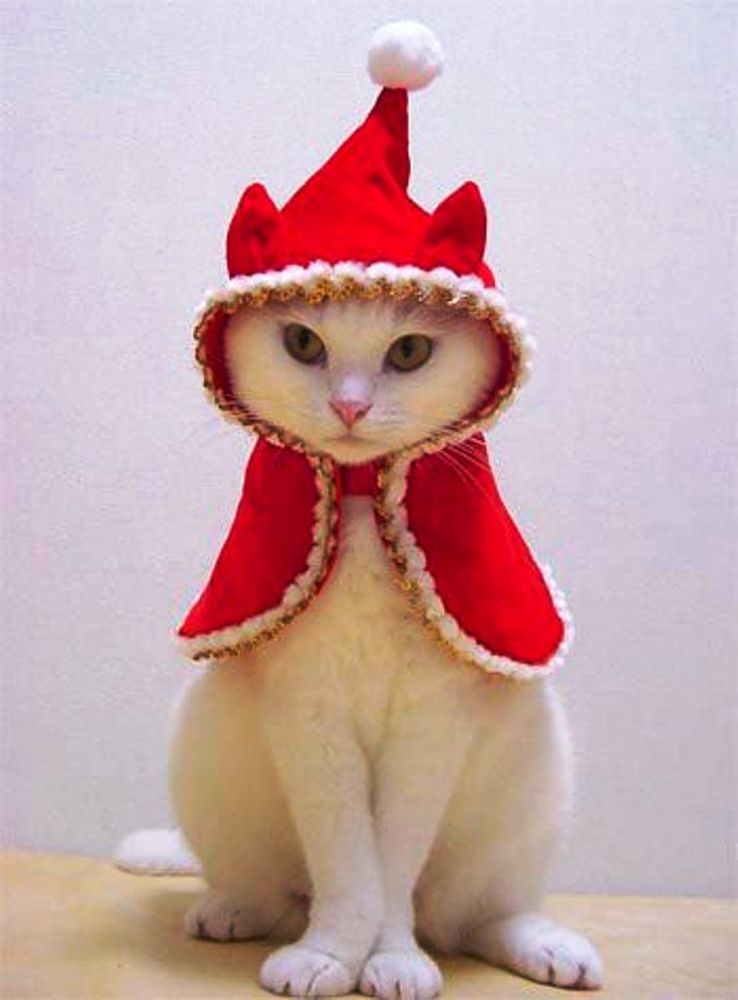 2. Murka is already preparing for the journey in a fairly tale. It has such a cute coat.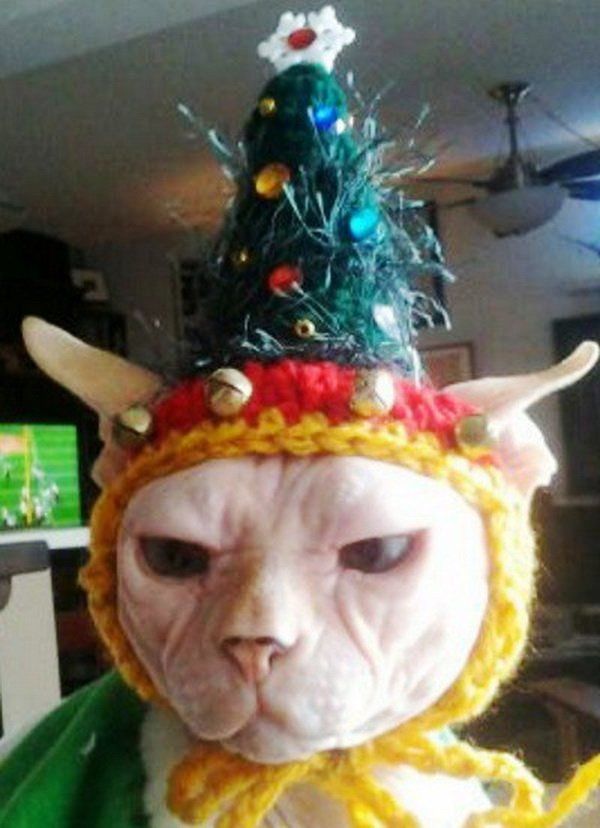 3. Timosha clearly does not want to be a tree. Timosha is better than all the bustle :)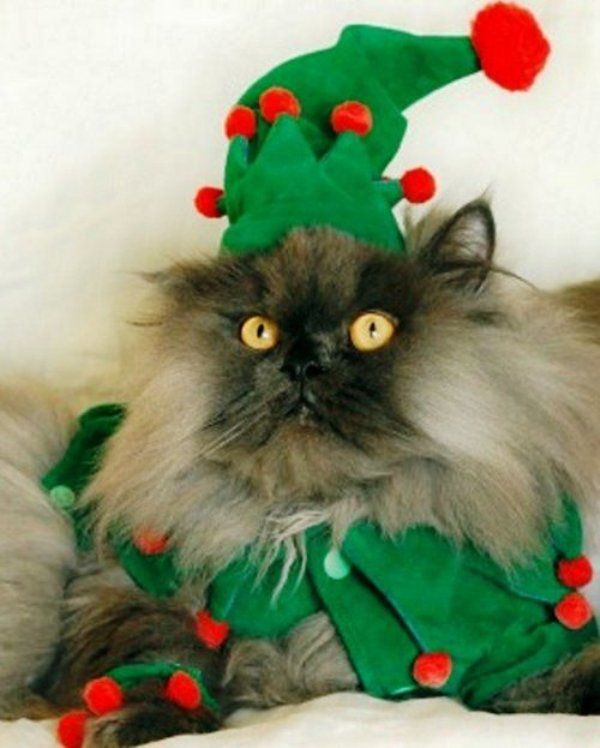 4. But Musya has already dressed up and had its hair done.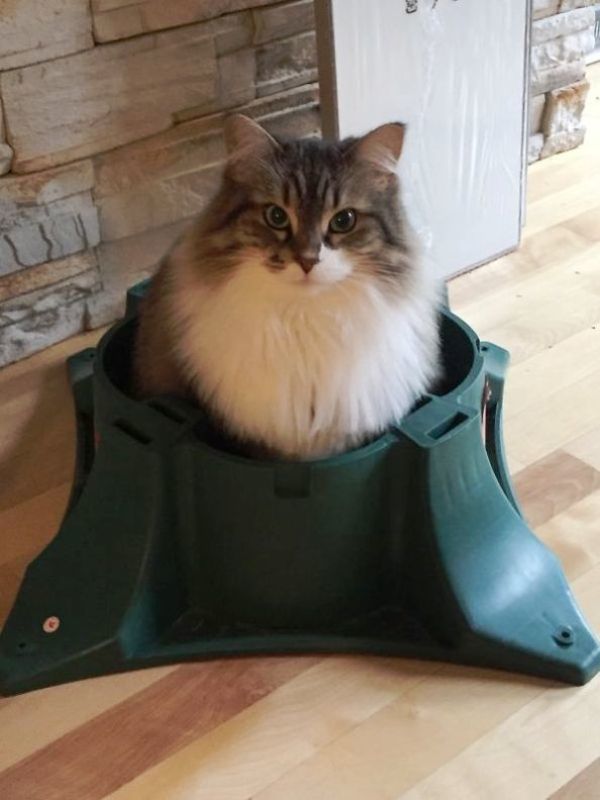 5. Cat Timothy believes that we don't need Christmas trees. It is the best decoration for any holiday :)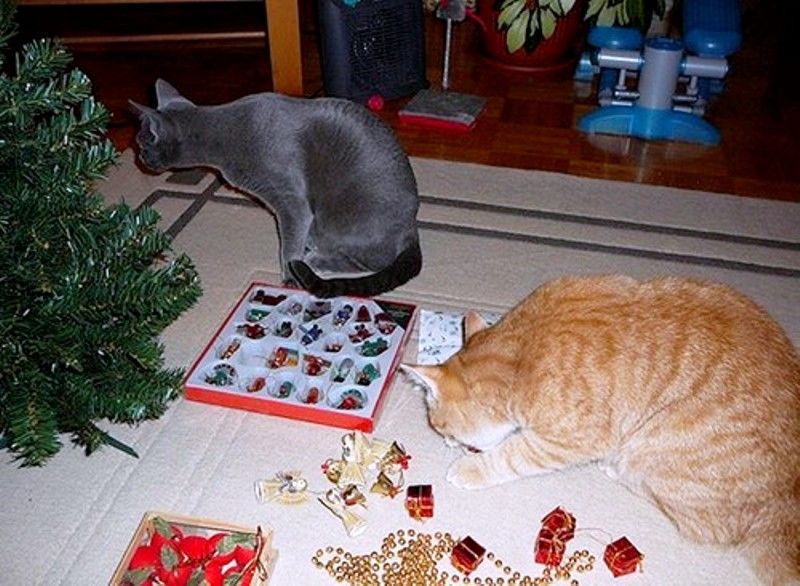 6. Herring and Peach are the busiest cats. They choose the best decorations on a Christmas tree :)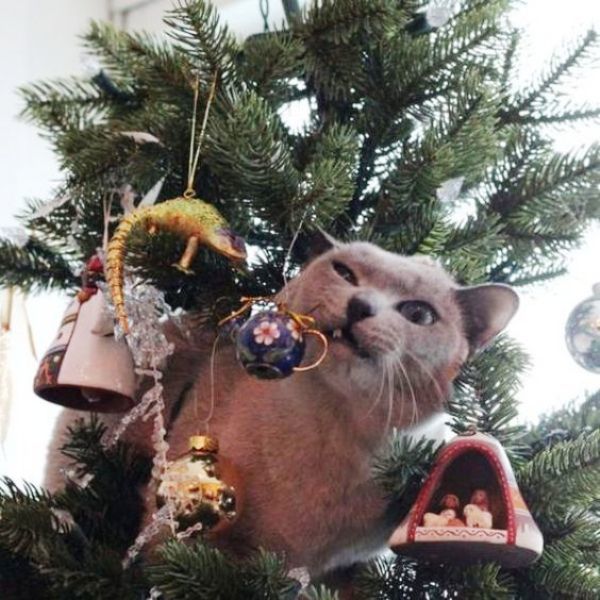 7. Blockhead is in his repertoire. You hung the ball in the weon place! It must be lower!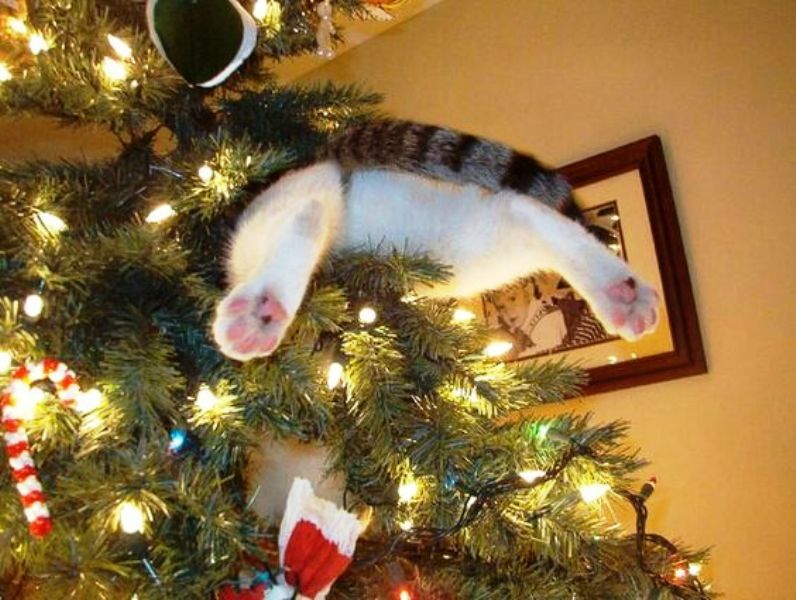 8. Stripy Tommy tried so hard, so hard... that he got tired. But, please, refrain from the temptation to tickle those pink legs :)
9. Margot and her own Christmas tree.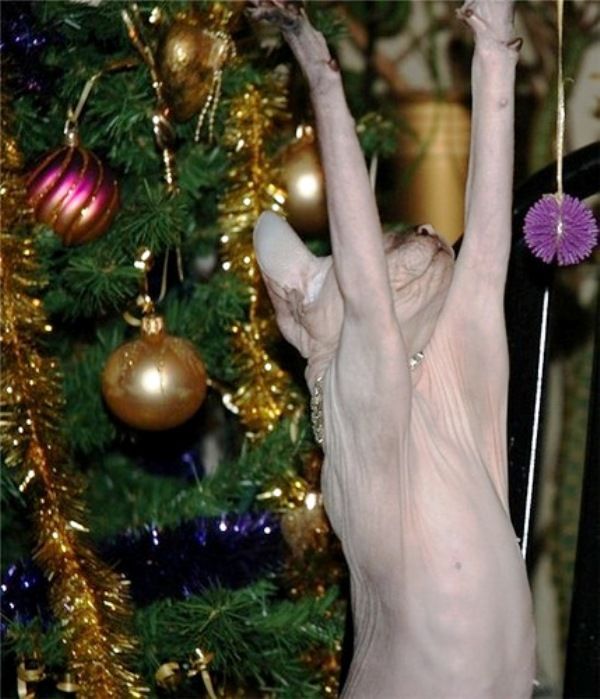 10. Christmas trees allow demonstrating great stretching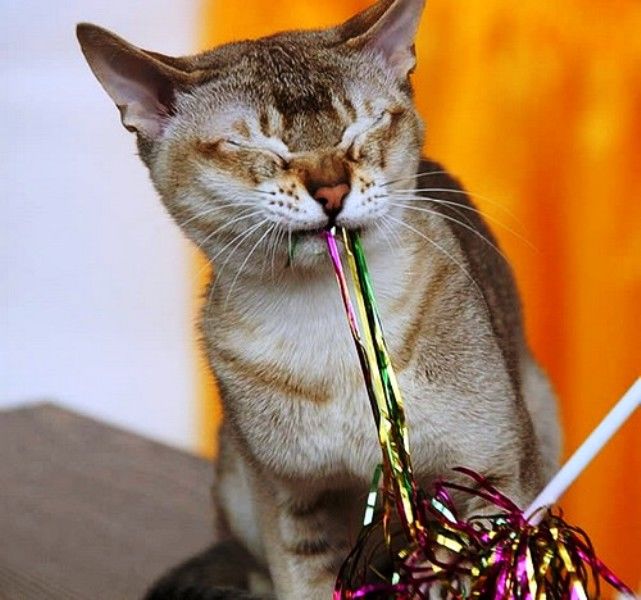 11. While others are showing off, stubborn Marsik continues to unravel the tinsel.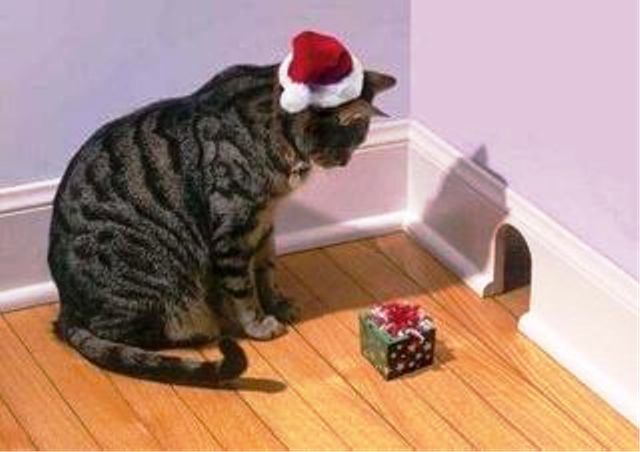 12. New Year unites. Stripy Tommy brought a present for a neighbor.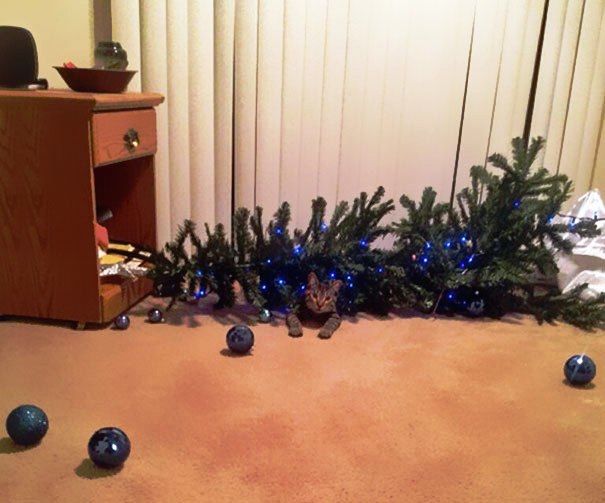 13. Everyone has a friend with paws :) Tisha knows that he has paws, but he never despairs.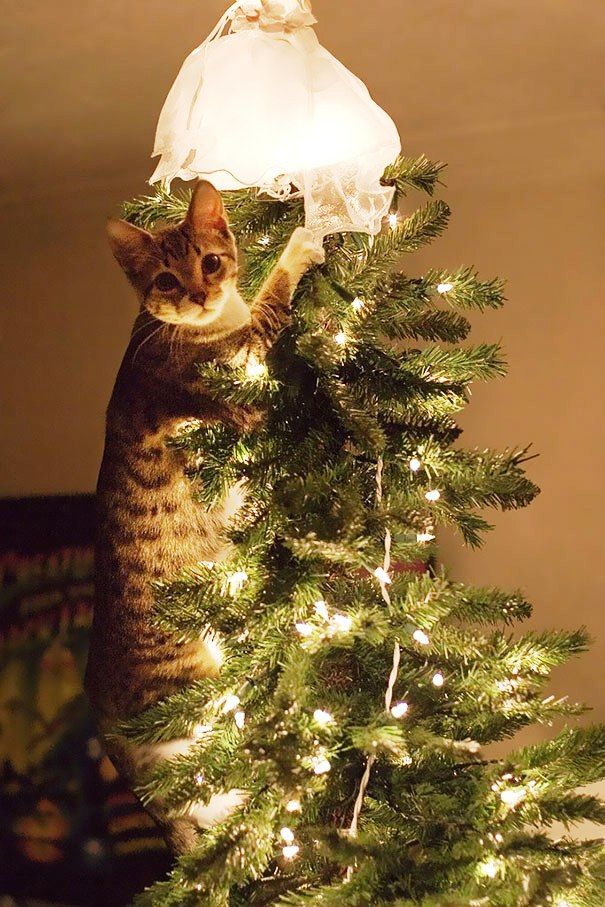 14. Sonia kitty has its eyes on the tree. Delicate silk and lace are almost like real snow.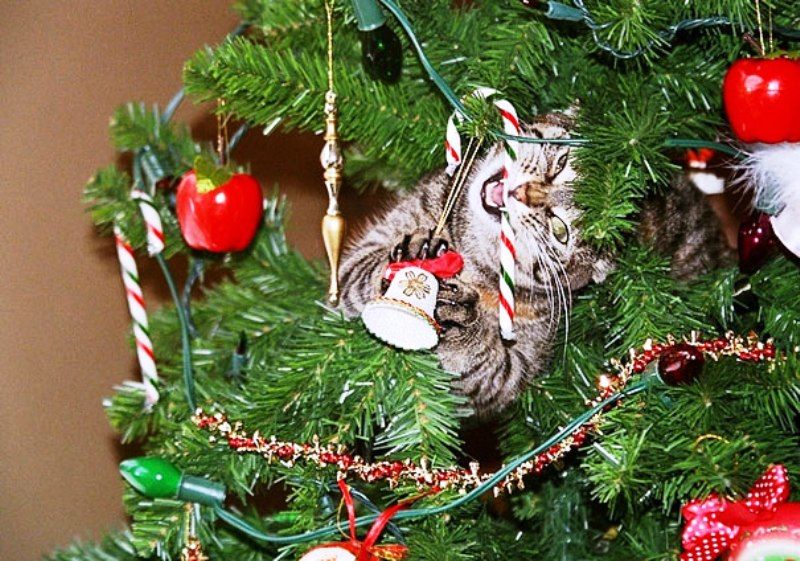 15. And here is a lover of sweets.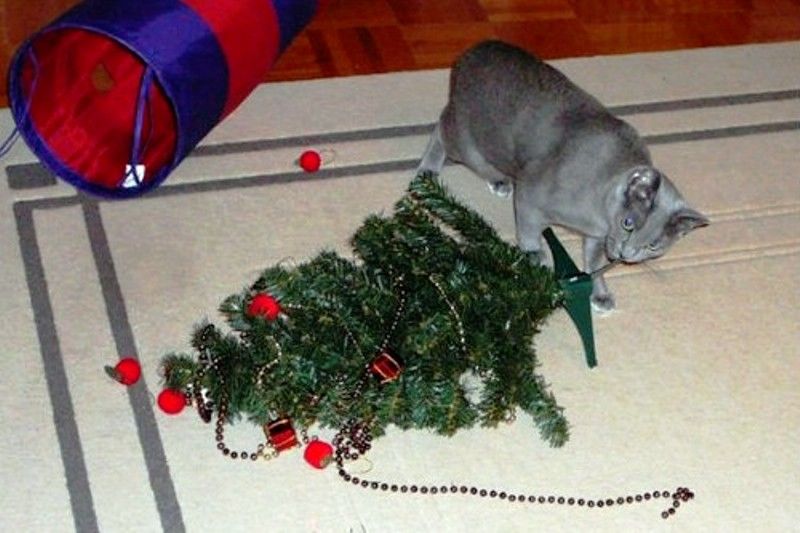 17. Every cat deserves its own tree.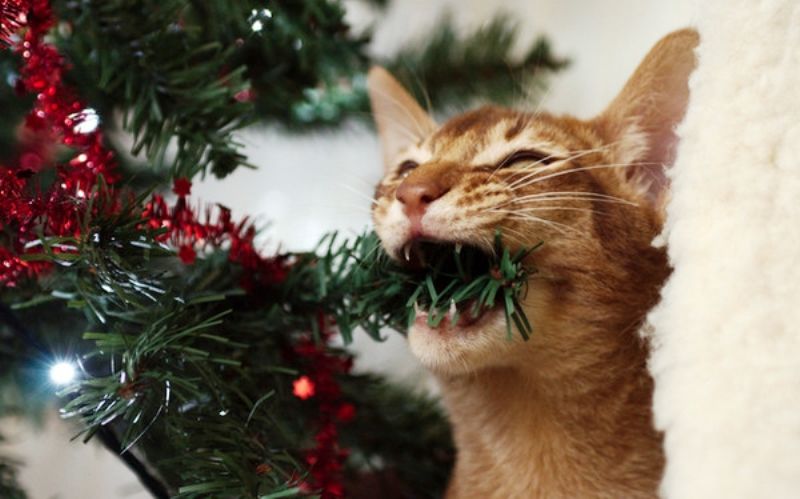 18. Restless Marsik. The tinsel is untangled. Now we have to check the quality of the Christmas tree!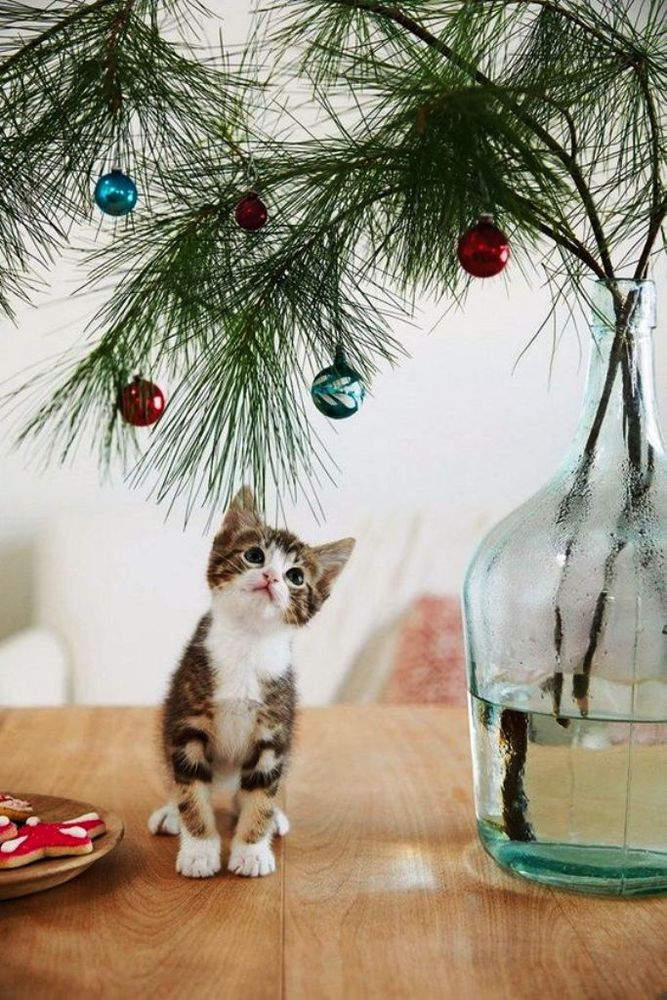 19. Little Cracker and its first New Year!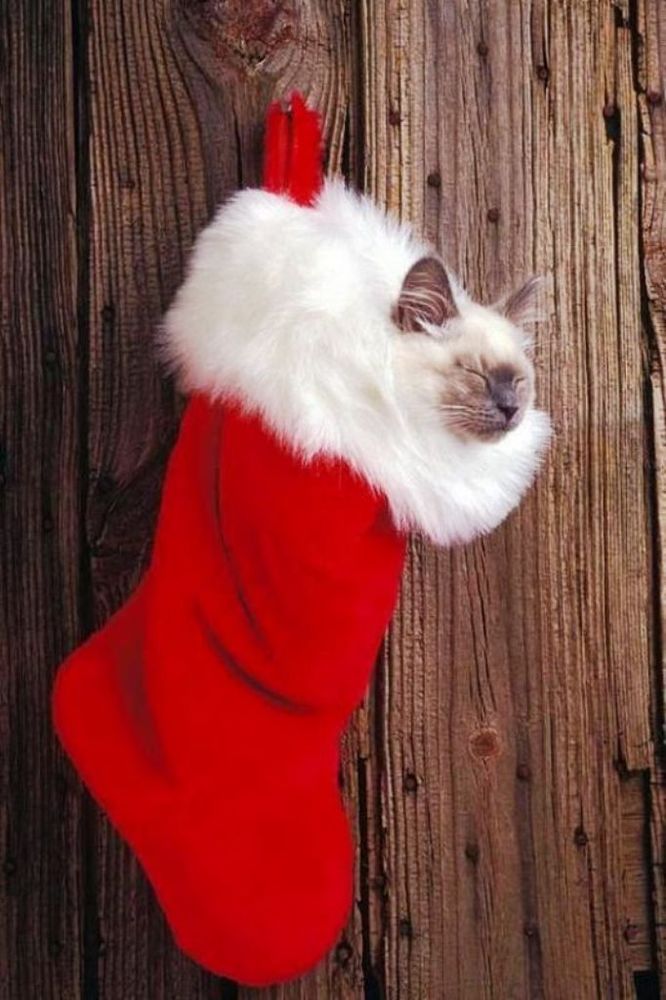 20. Baby Tabby didn't wait for Santa Claus.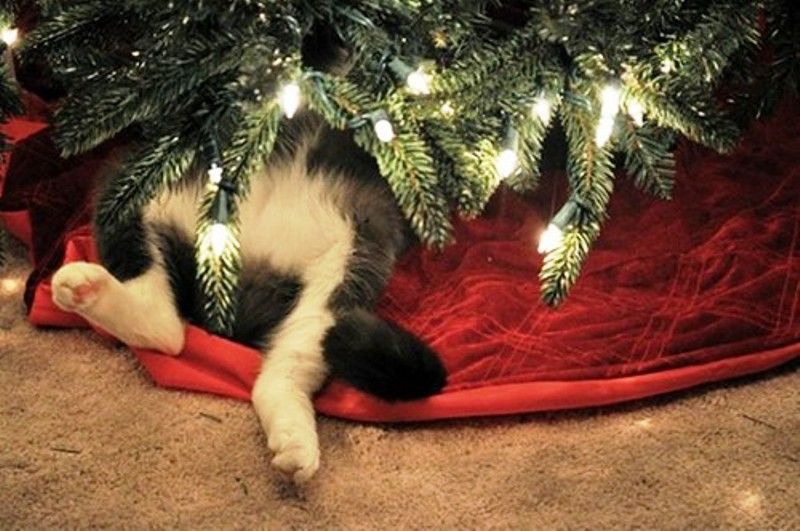 21. After midnight :)