Video Tutorial: 'Fairy Tale Moon' Christmas Composition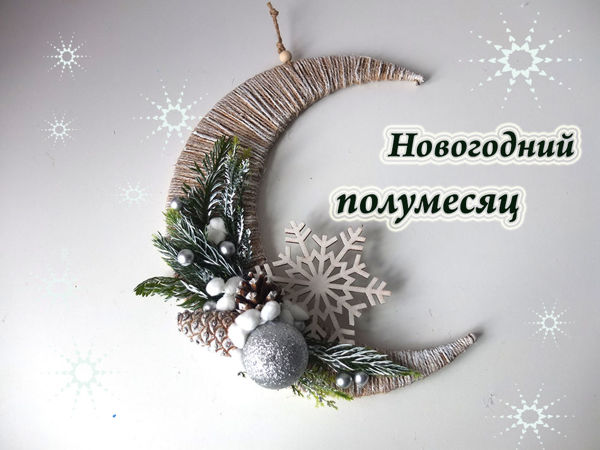 How to beautifully decorate an apartment or a house for the holiday? There are many options, but one of the simplest Christmas decorations is to hang a beautiful Christmas composition on a door!
Here is one of them :) A magical fairy-tale snowy moon. It looks very original, unusual and it is quite easy to make! I'm sure you will succeed and let the Christmas story come in your house!
To make a moon you will need:
- a template in a shape of a moon (you can it of cardboard);
- twine (you can buy it at a hardware store);
- white glue;
- needles, berries;
- a Christmas tree ball;
- a wooden snowflake;
- hot glue;
- white acrylic paint. I wish you all happy and magical holidays! :)
DIYs & Tutorials on the topic