Let's Imitate Ice Patterns on Glass. A Delicate Window Lamp with Flowers
We transform an ordinary plastic photo frame in a romantic lamp.
This is a fabulous winter window with ice patterns on glass and a French balcony with flowers.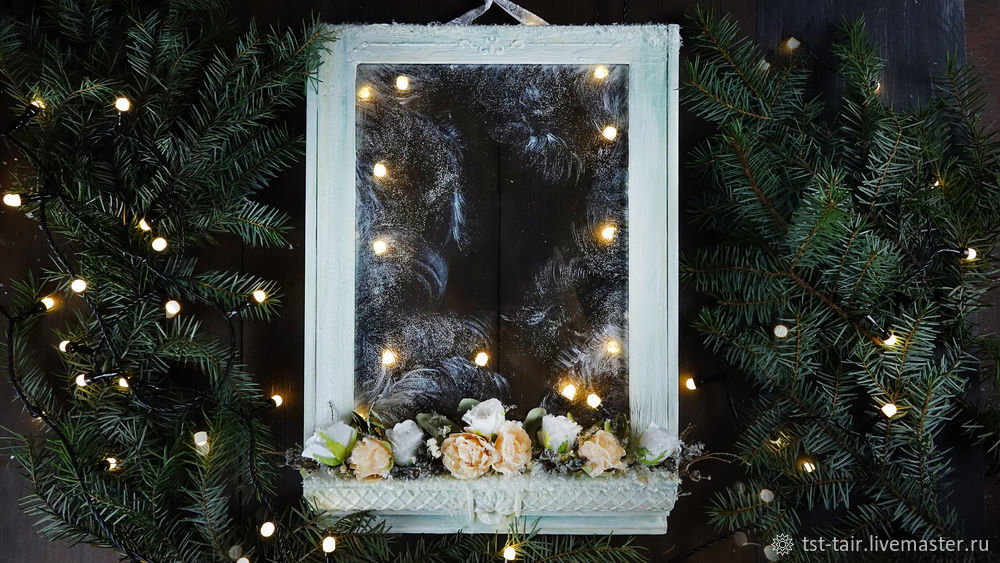 In this tutorial Natalia will share with you a unique technique of creating icy patterns on glass that you can use with any glass piece. A delicate window with lights is not only a cozy bedroom decoration, but also a wonderful night light.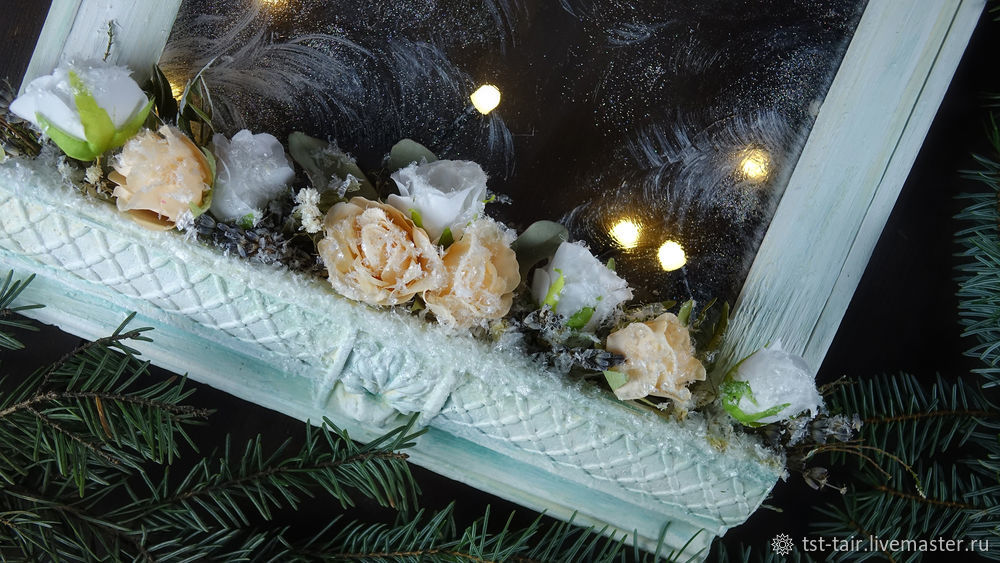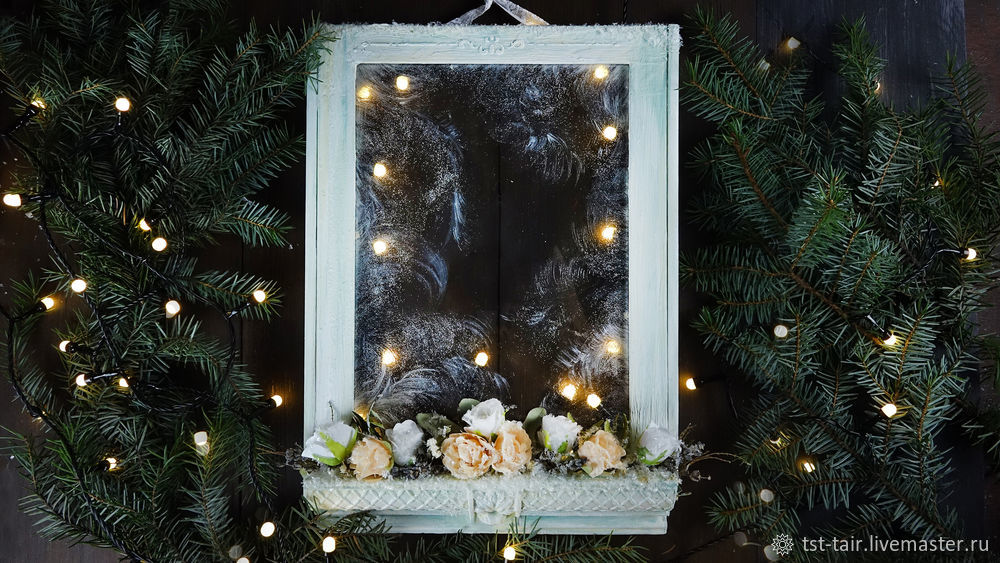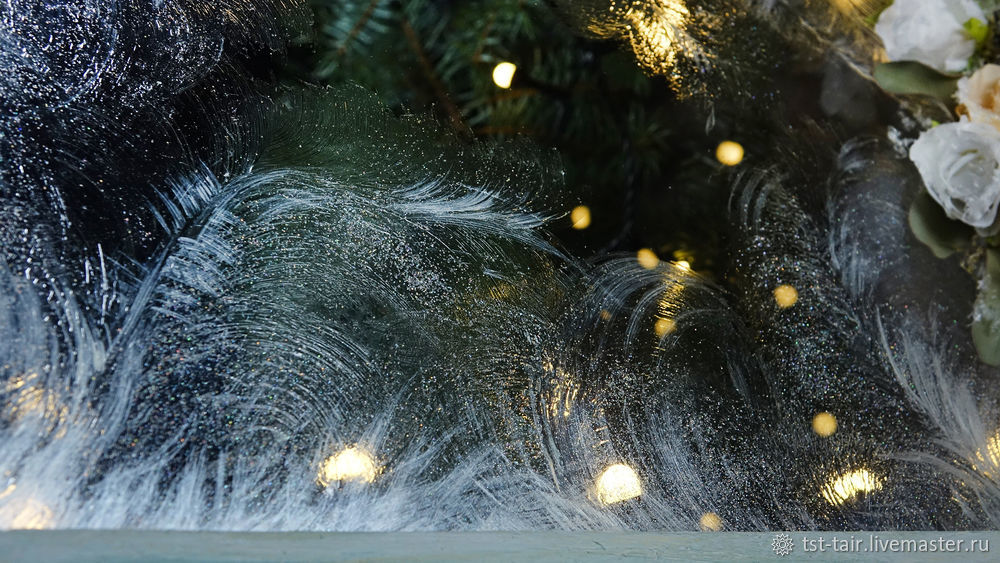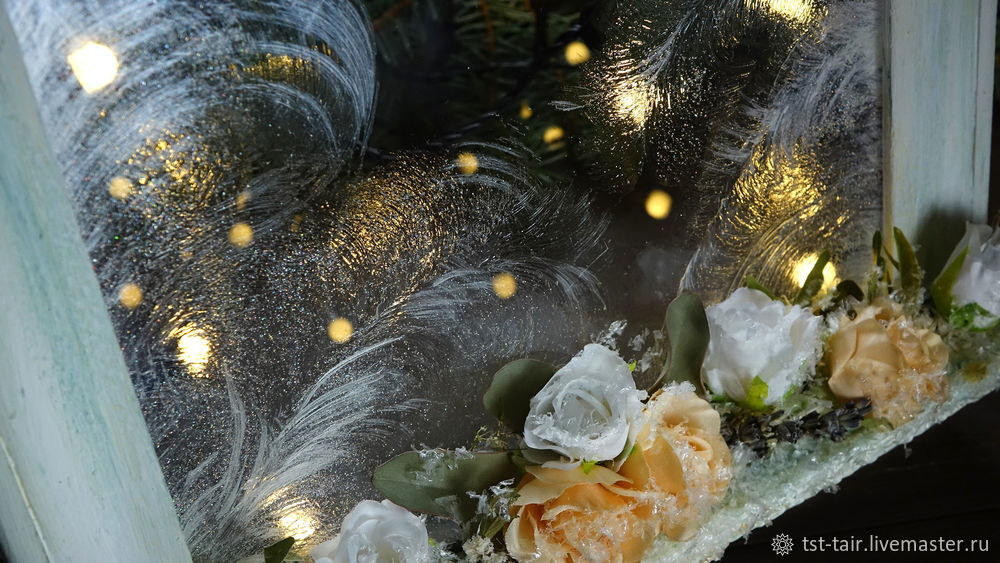 You will need:
a plastic photo frame;
sandpaper, brushes, a palette knife, a knife;
primer;
a stencil;
relief paste;
Acryl hobby de luxe acrylic paint (warm ivory, sage, white);
ceiling moldings;
glue;
artificial and dried flowers;
acrylic glossy lacquer;
artificial snow or crystal paste;
a glazing bead;
screws;
lace trim;
garland.
Patterns:
degreasing liquid;
a fan brush;
Decolor paint (silver)
transparent sculpturing gel;
iridescent glitter.
DIYs & Tutorials on the topic