Everybody knows the story of Cinderella and her trip to the ball in a pumpkin carriage.
But there are those who live in pumpkins. Who are they? The answer is gnomes and forest fairies :)
And what do their houses exactly look like? The American artisan Anna from Missouri knows the answer to this question. She uses pumpkins, cones and polymer clay to make fairy houses that can adequately decorate any garden and become a haven for fairytale characters.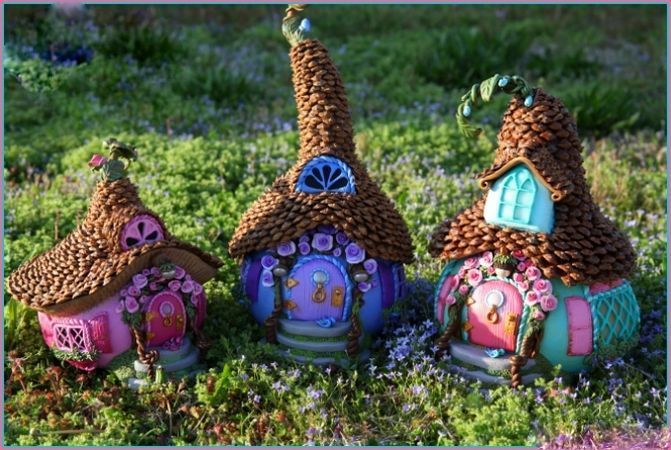 The epigraph to her blog is a quote of Albert Einstein: "There are only two ways to live your life: as though nothing is a miracle, or as though everything is a miracle."
Anna — mother, grandmother, animal lover, watercolorist, amateur photographer, professional dreamer. She believes that life is a gift and we have to appreciate every moment.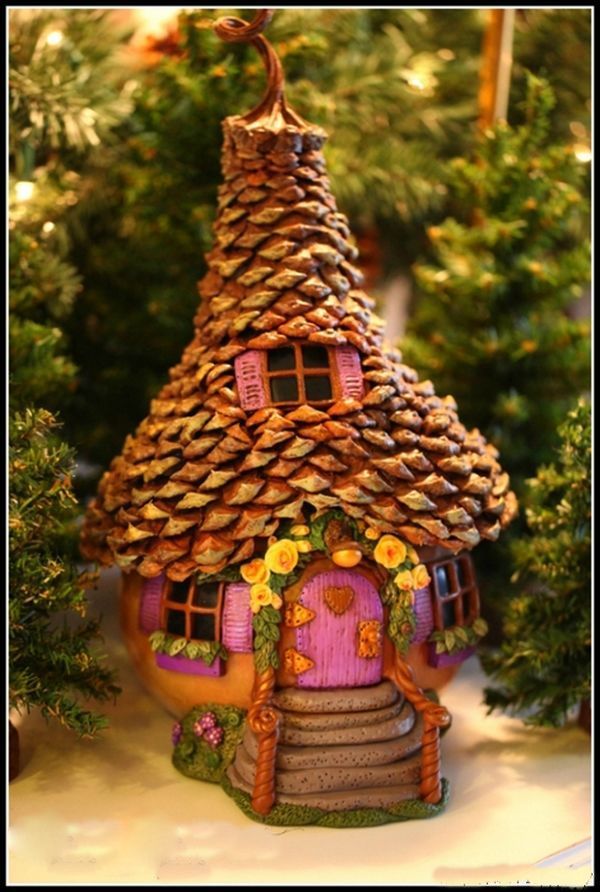 For their fairy houses she uses gourd, it is also called a dish or bottle pumpkin, the tile roof is made of scales of cones, a flashlight above the entrance is made of an acorn.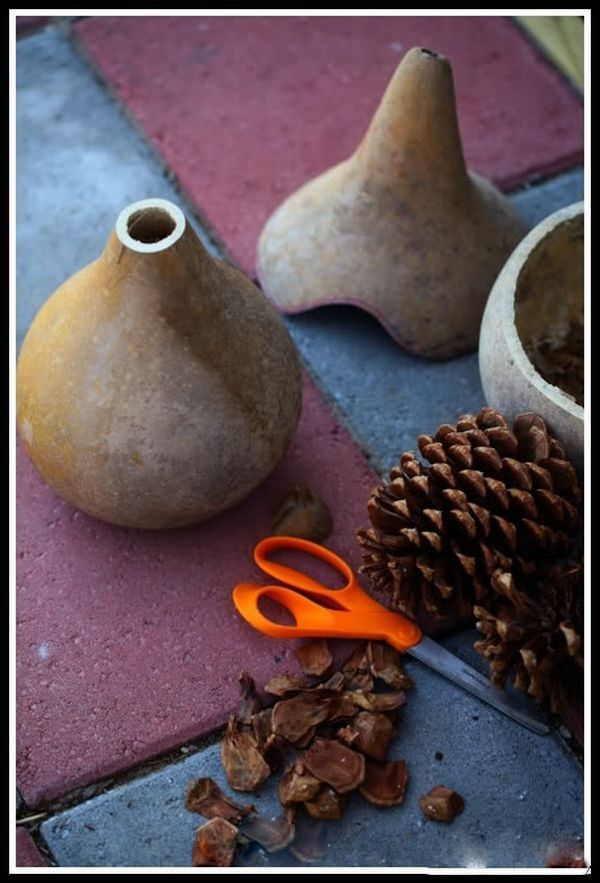 It's a miracle how she combines polymer clay, pumpkins and cones!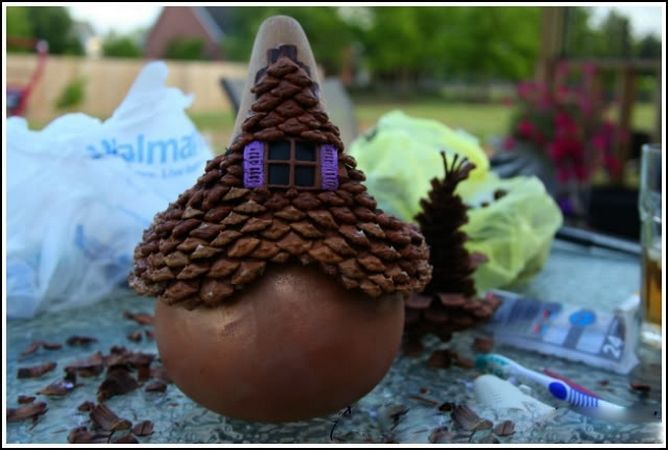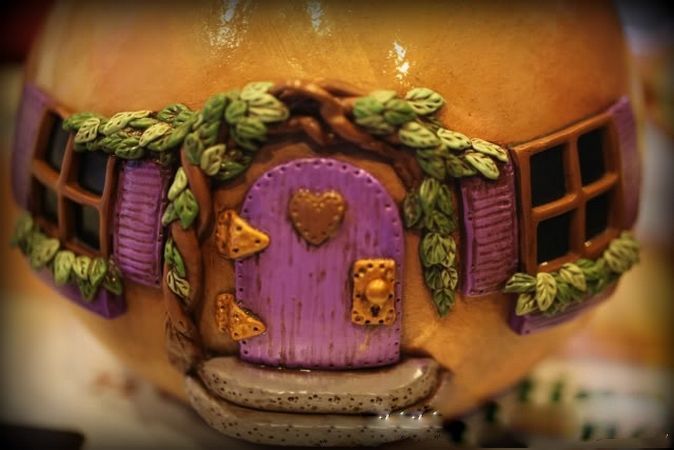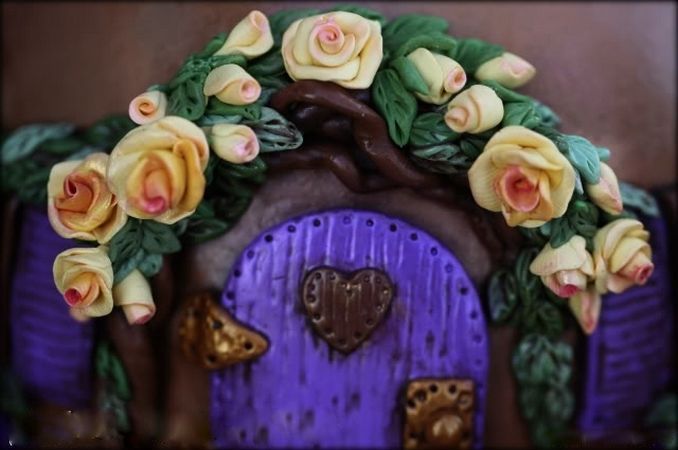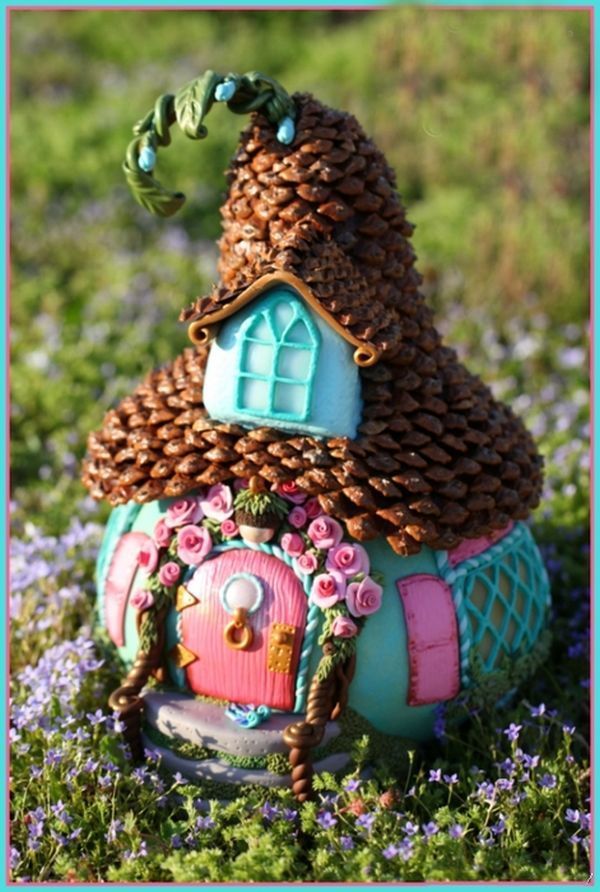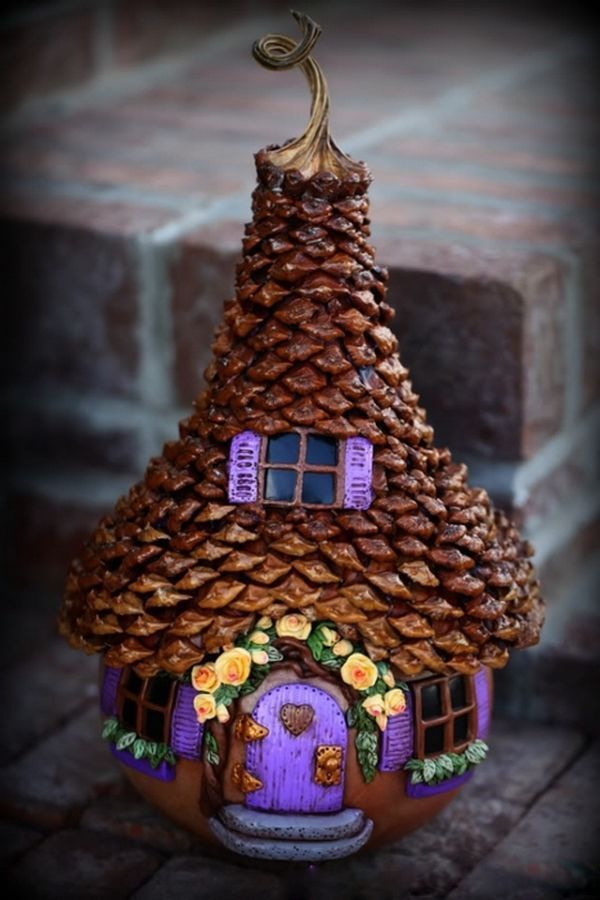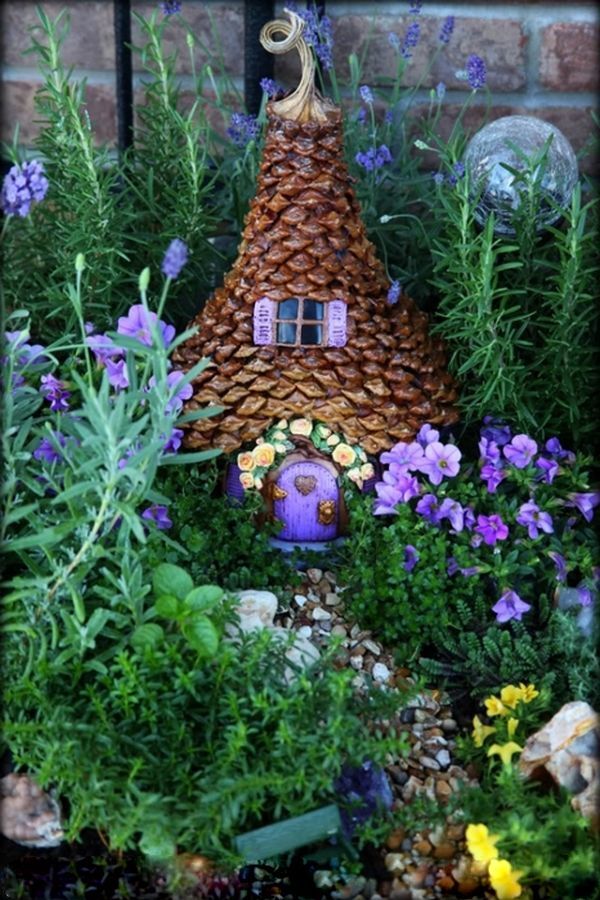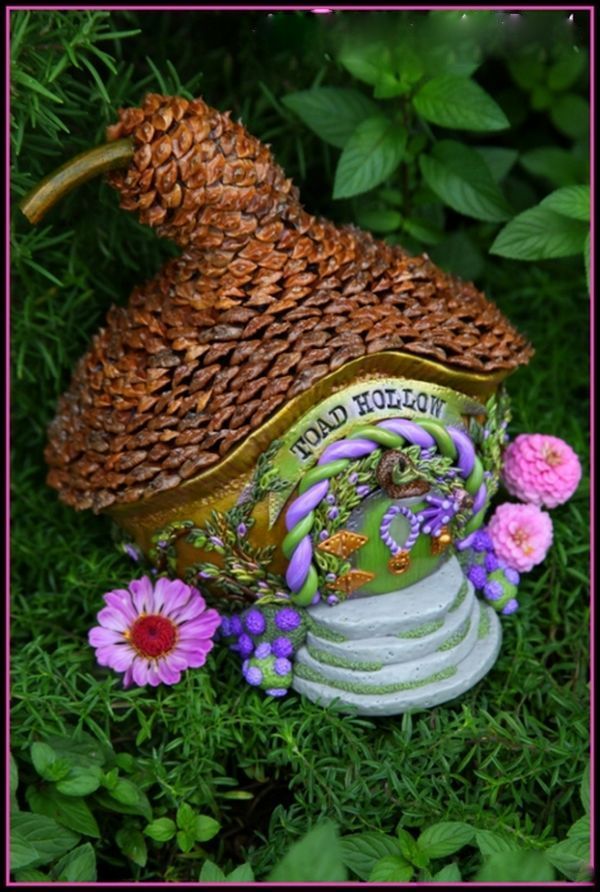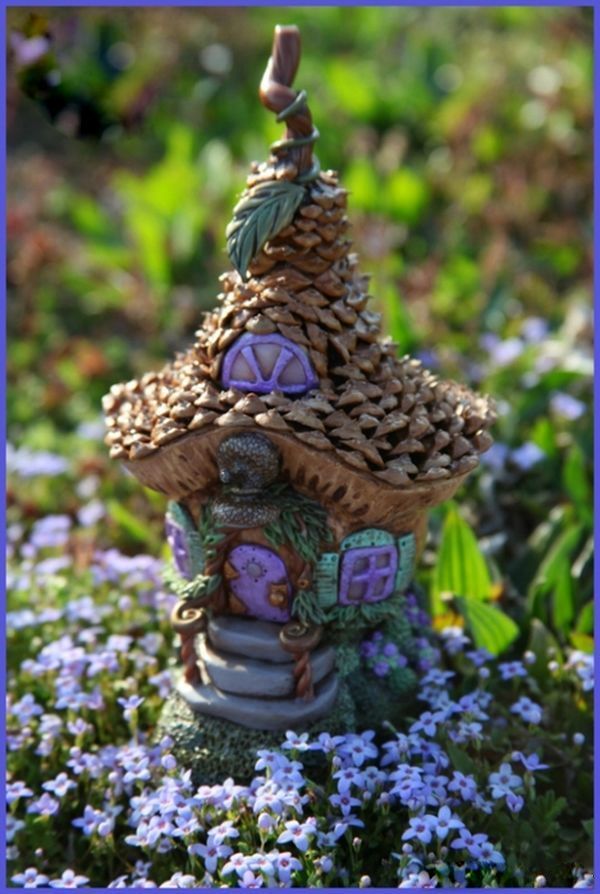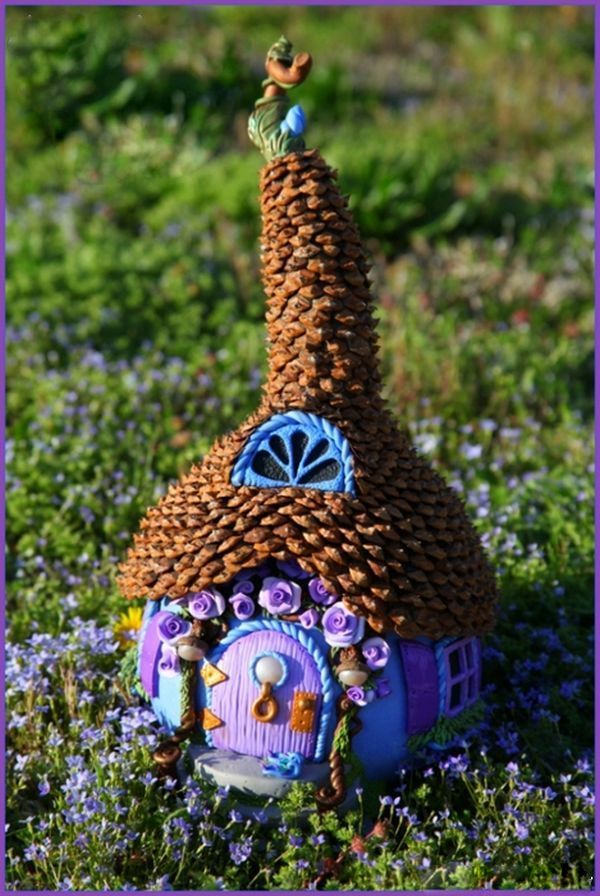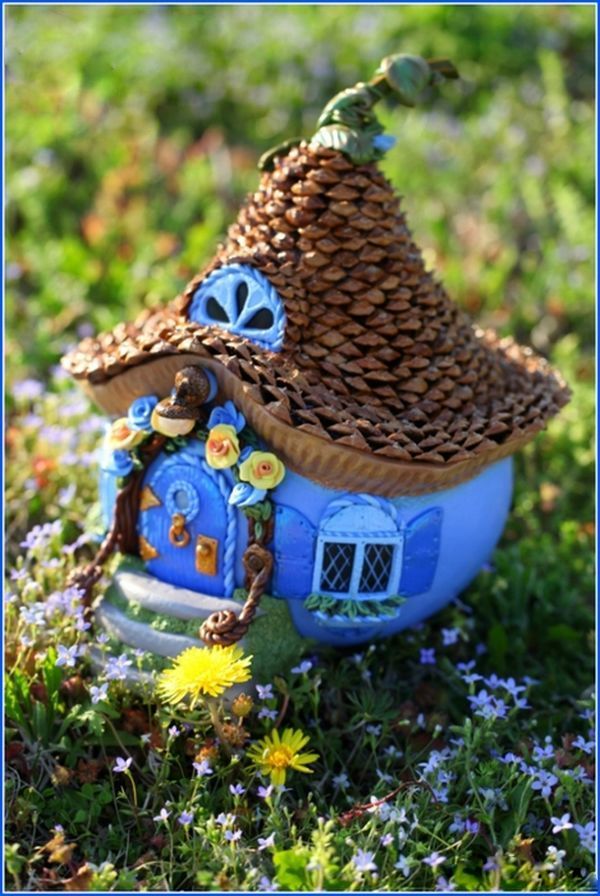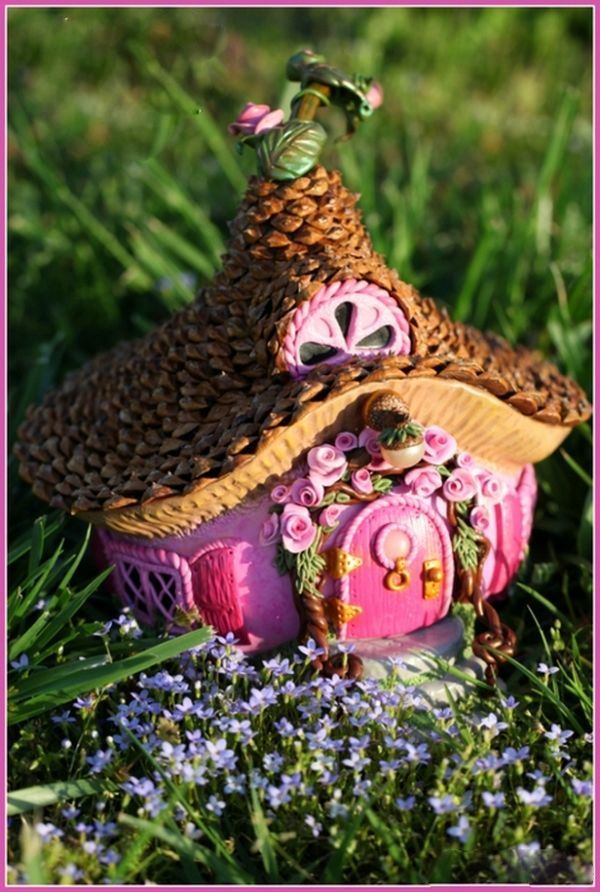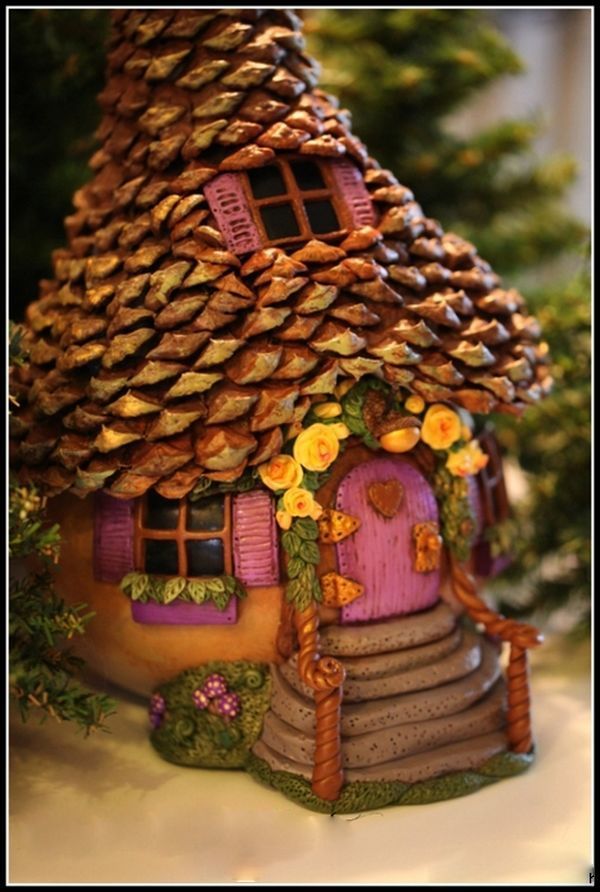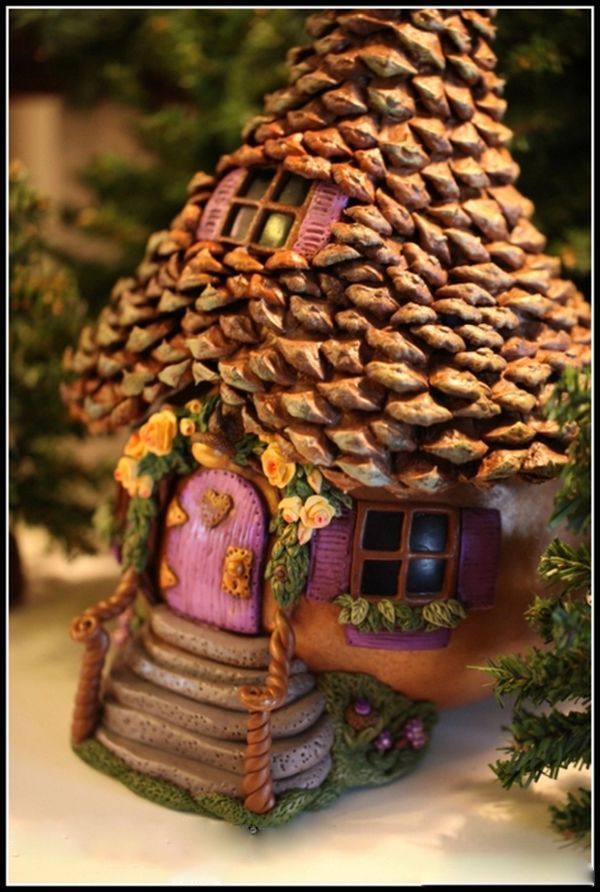 I want to notice that if you get inspired by this fabulous beauty and decide to create houses for fairies and gnomes, then you'll need polymer clay that requires baking in an oven, especially if you want to use these fabulous houses as garden figurines.
For one fabulous house you will need: 2 pumpkins, polymer clay, acrylic paint of different colors for sculpting small details, golden acrylic paint for decor, cones and a pair of scissors or nippers, water-based nail sealer, sculpting tools, glue, creative passion and a great desire to create a tale with your hands:)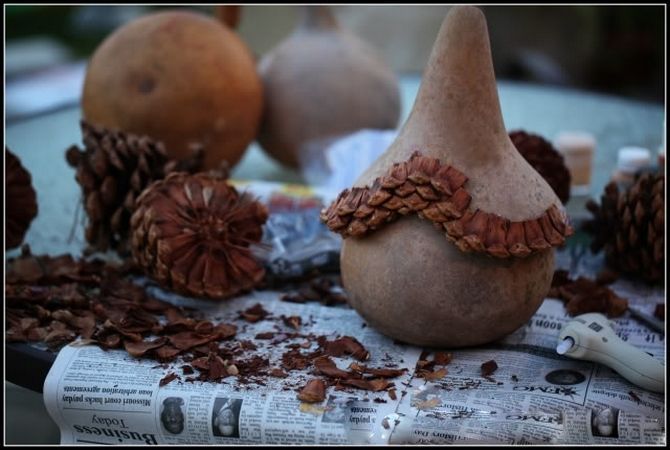 Before you begin, you need to empty and thoroughly dry a pumpkin. Cut the top of the first pumpkin, it will be the basis of the house. Cut the second one just above the midway from the bottom, you will need the top for the roof of the house. Prepare cones for the roof tiles of the house, cutting it with scissors or clippers.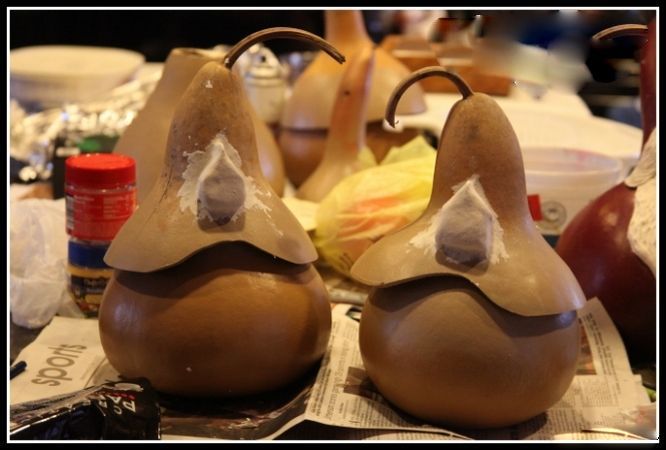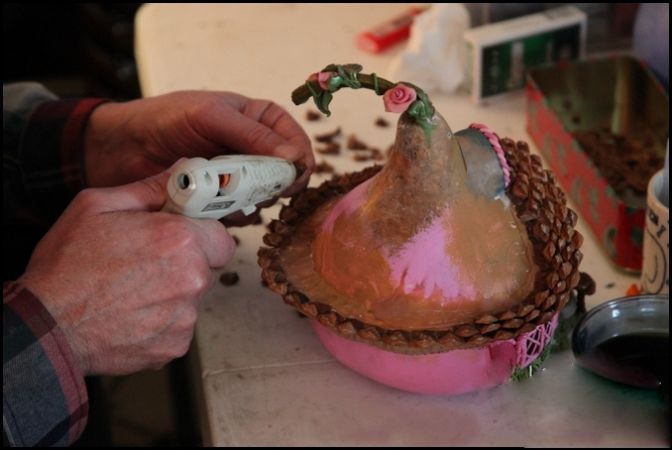 The author fills pumpkins with sand, in order to give them weight and stability. After that she glues the roof, then cones, adds a window made of polymer clay, sculpts the decor of the house made of leaves and flowers. In advance she bakes the window and all other decorative parts in an oven, following the instructions for the clay.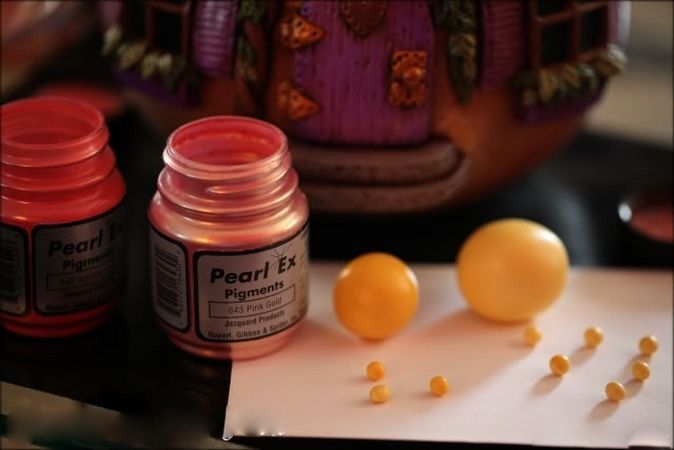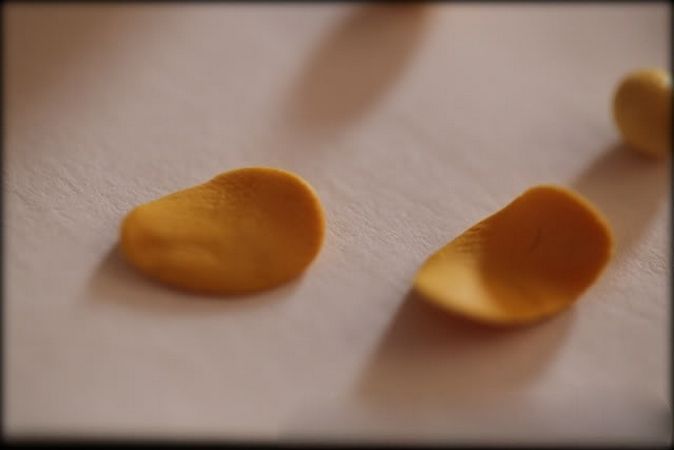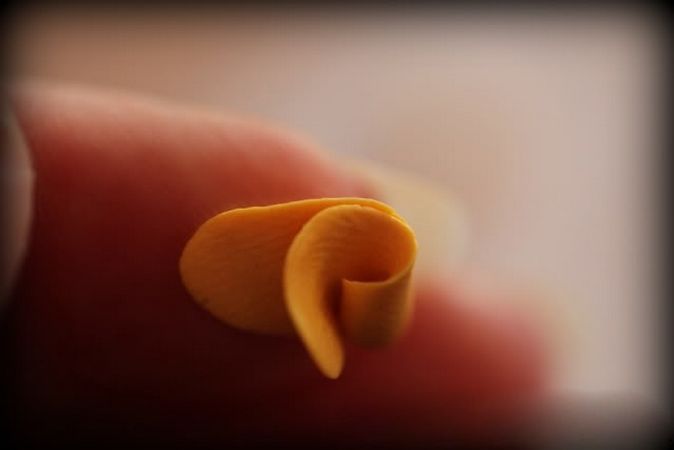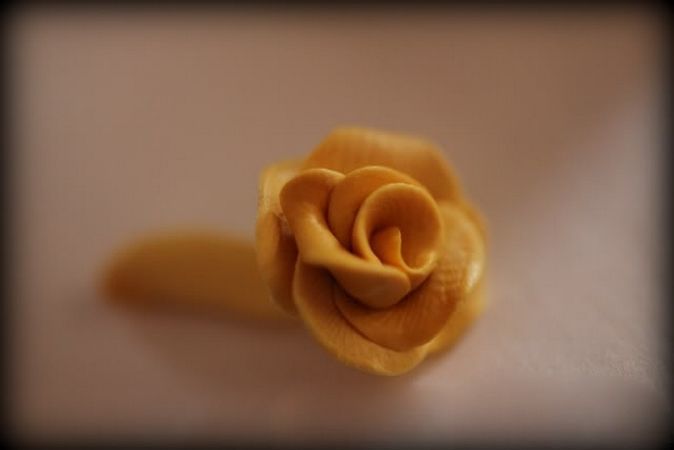 A ready house with tiles is covered with water-based lacquer sealer.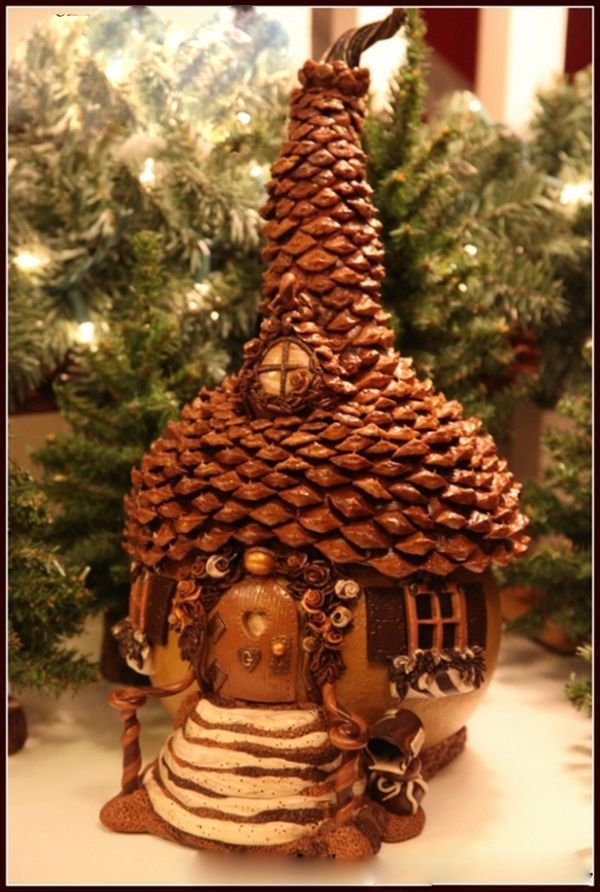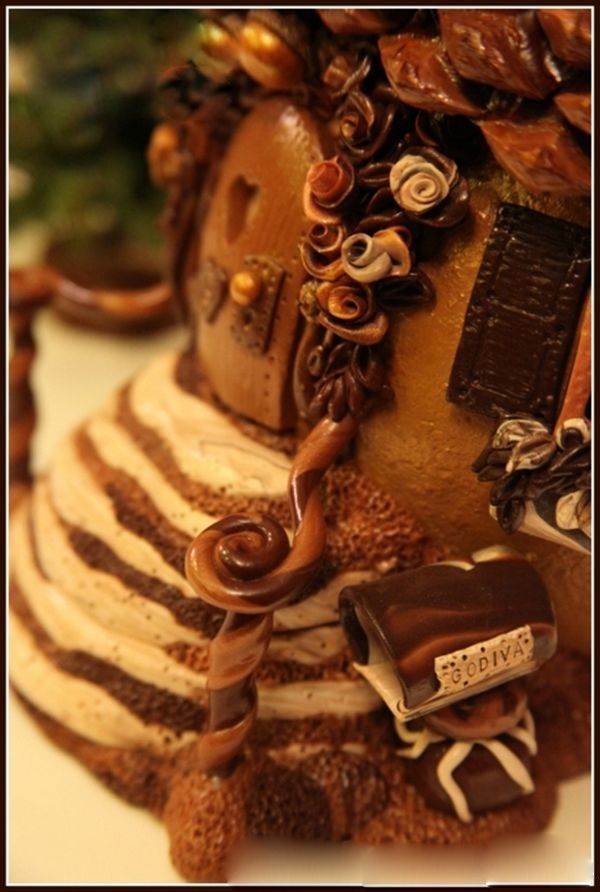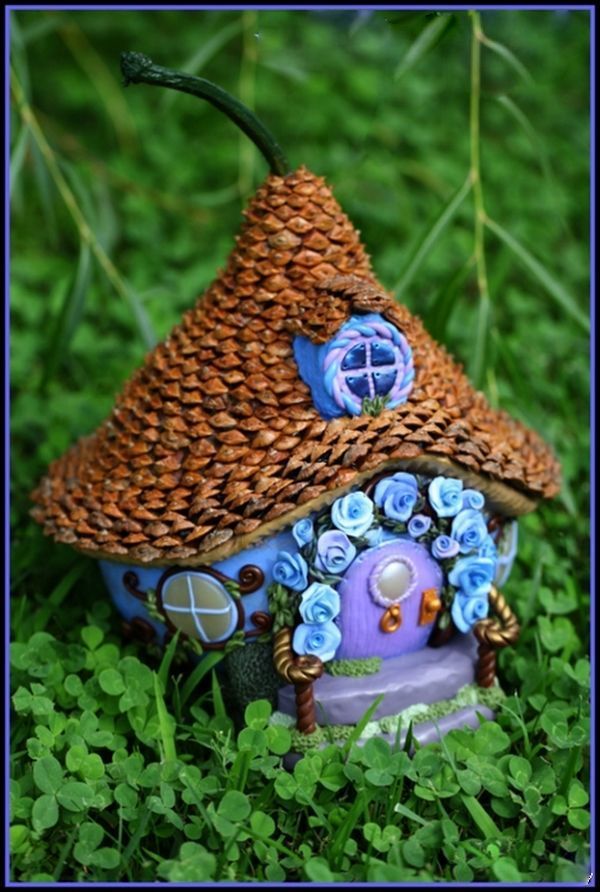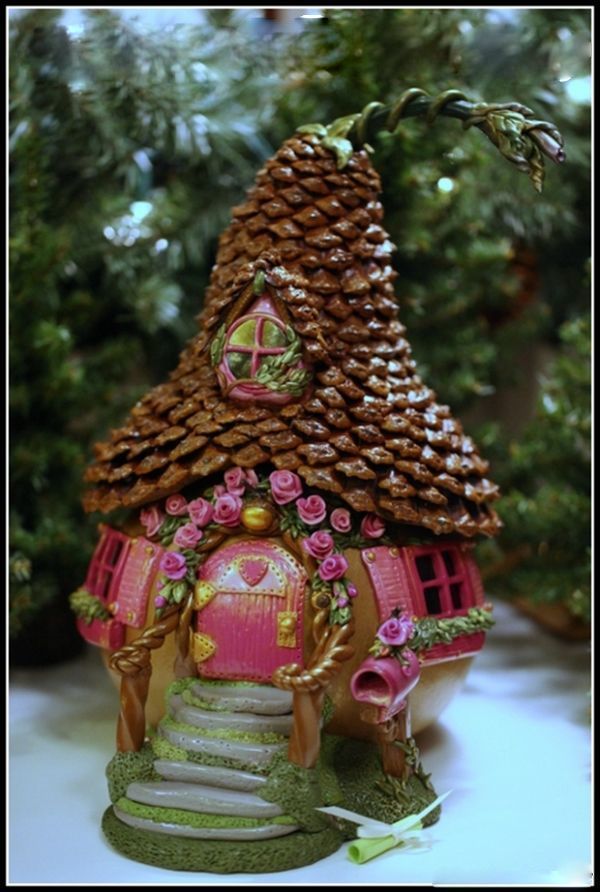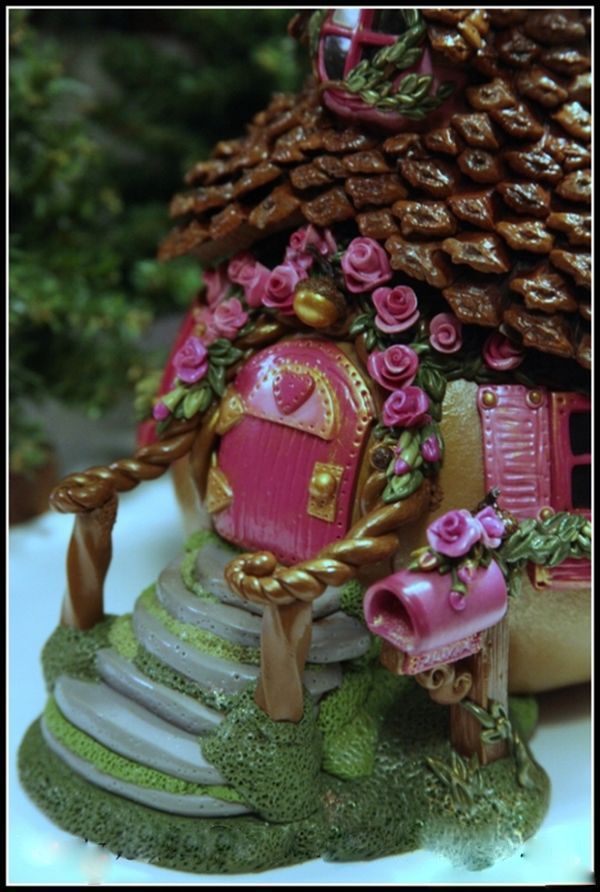 I hope this photo gallery will inspire you to create YOUR tale.
I wish you creative success and wonderful, fabulous and exciting Christmas holidays!